Eighty million years after continental plates collided and forced the Rocky Mountains skyward, the Chinese ruler Shun began making ritualized ascents of small mountains around his kingdom. During this Xia Dynasty 4,000 years ago, countless disciples emulated their emperor and unknowingly introduced peak bagging to the world.
Fast-forward several millennia—more precisely to 1923—when Colorado mountaineers Bill Ervin and Carl Blaurock followed Shun's lead by becoming the first to climb all 54 Colorado peaks higher than 14,000 feet. In 2020 alone, Golden, CO-based nonprofit Colorado Fourteener Initiative (minimizing environmental impacts through education and trail building) estimates that 300,000 'fourteener' devotees will attempt to "bag a 'teener."
While every hiker, climber, or mountain runner has their favorites, and any "best of" list will be hotly disputed, the following peaks are selected—given the huge impacts and erosion caused by overcrowding—for the most sustainable trails, from all different mountain ranges across the state, and with relatively solid rock amid a collection of mountains dangerously loose-rocked. In order to sustain these less-beaten trails, hikers should always maintain carry-in, carry-out practices, leaving no trace of their passage on these peaks.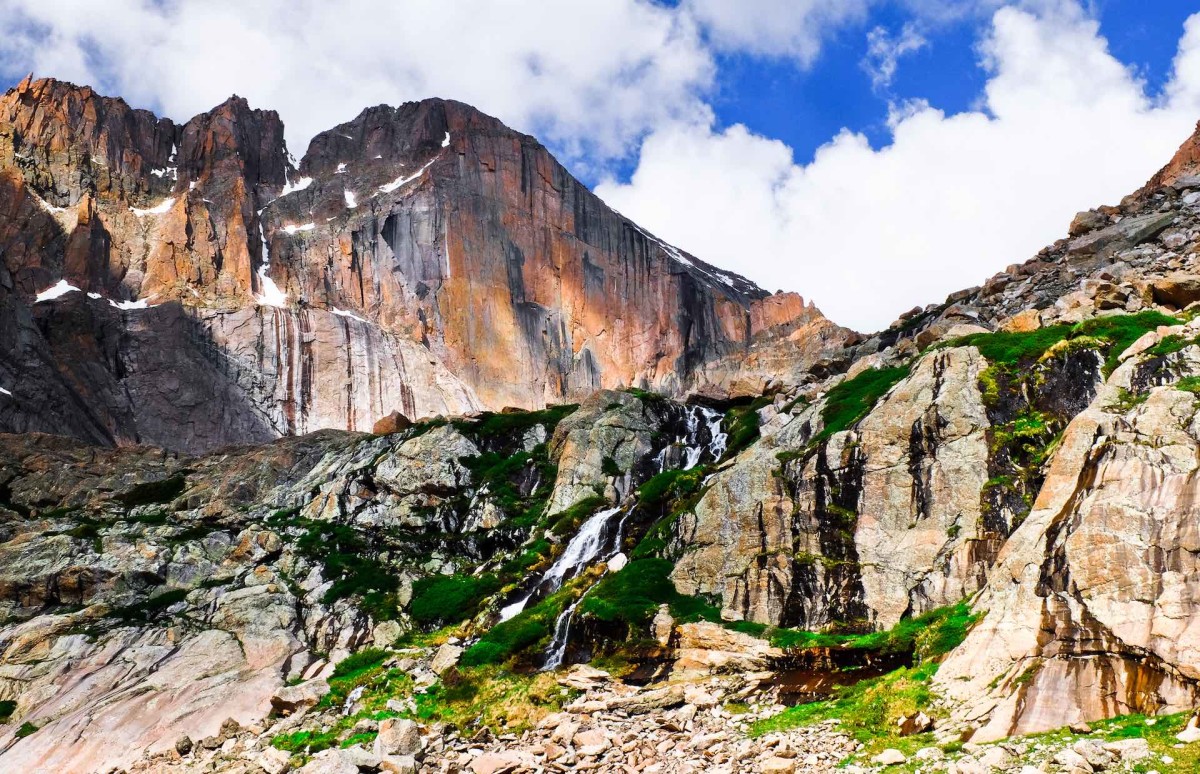 Longs Peak
14,259 feet high; 5,100-foot climb; in Rocky Mountain National Park.
Circling around the imposing east-face verticality of the "Diamond" sought after by big-wall climbers, Longs' "walk-up" Keyhole route is still considered among the 10 hardest fourteener hikes. As a Front Range peak that dominates the skyline above the Denver megalopolis, and the only fourteener amid a national park, Longs is the most accessible and one of the most popular (after Quandary and Bierstadt), attempted by about 20,000 hikers a year. Caveat emptor: With 67 fatalities, this is the state's most dangerous mountain, thanks to its steepness and miles of exposure to relentless wind and cold. After the first 5.5 miles of well-marked trail, the cakewalk ends; plan on joining a stop-and-go, scrambling cue up the final 1.25 miles to the broad summit.
Huron Peak
14,010 feet; 3,500-foot climb; near abandoned mining town of Winfield.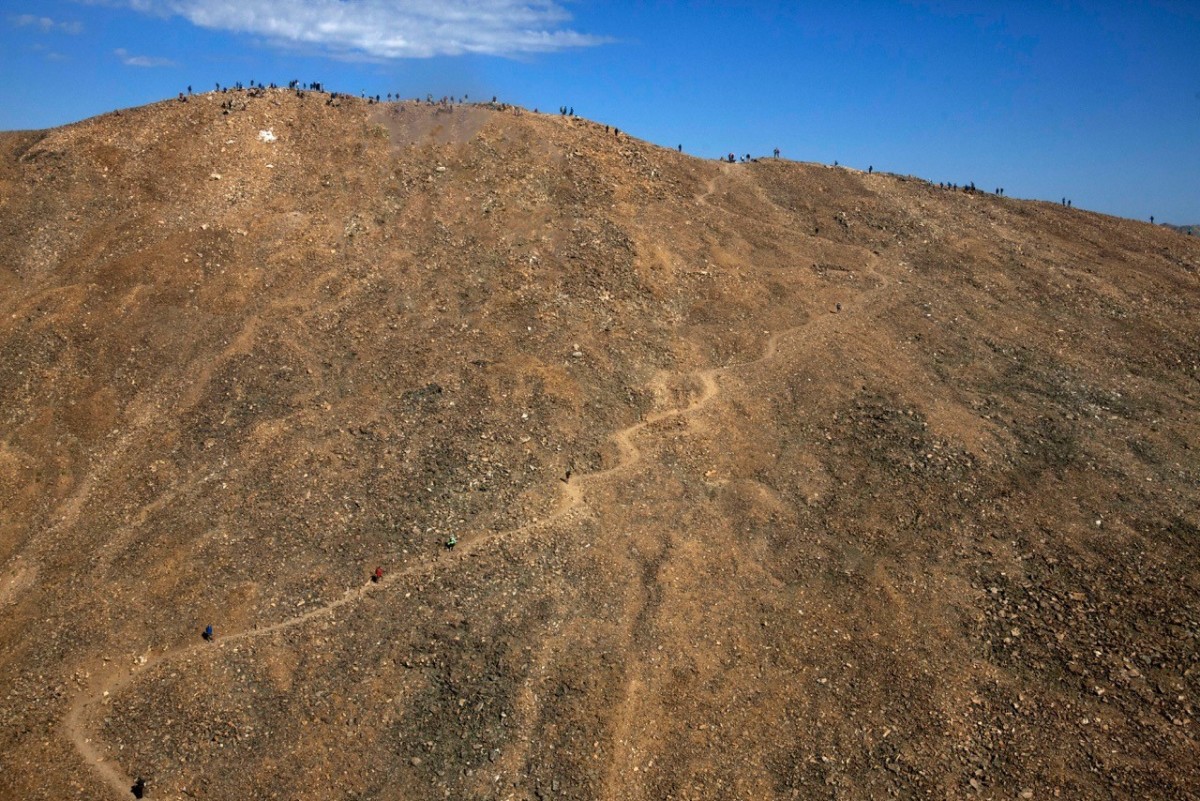 Although most join the mamba lines up neighboring Mount Elbert (shown above) to bag the highest in the state, Huron Peak, the 53rd highest, has the most breathtaking views in the Sawatch Range.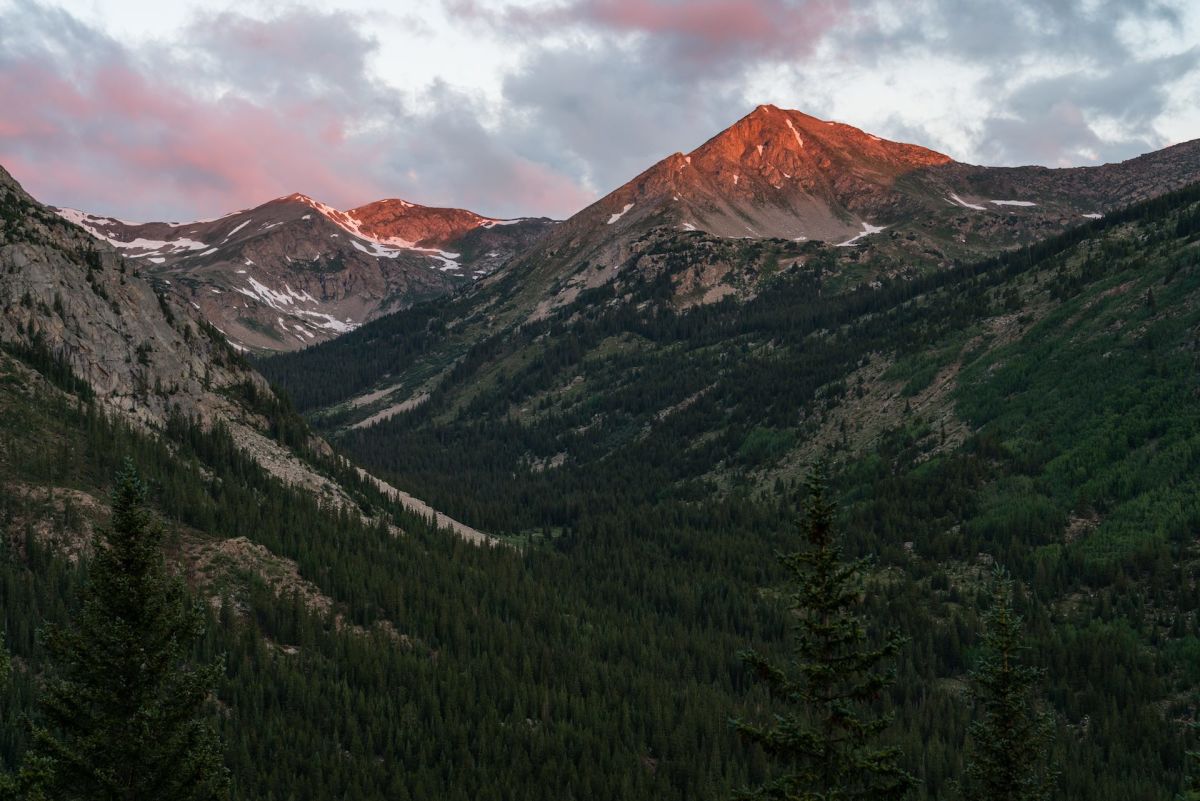 It also doesn't hurt that it's a relatively short 3.25 miles up a beautiful and well maintained trail astride the northwest ridge, amid the highest concentration of whistling pikas (keep dogs leashed) anywhere on the fourteeners. From the summit (view below), lush valleys drop away in three directions, free of any roads or towns, and you can't help but ogle the abrupt spires of Ice Mountain and the three Apostles—relatively untouched 'thirteeners.'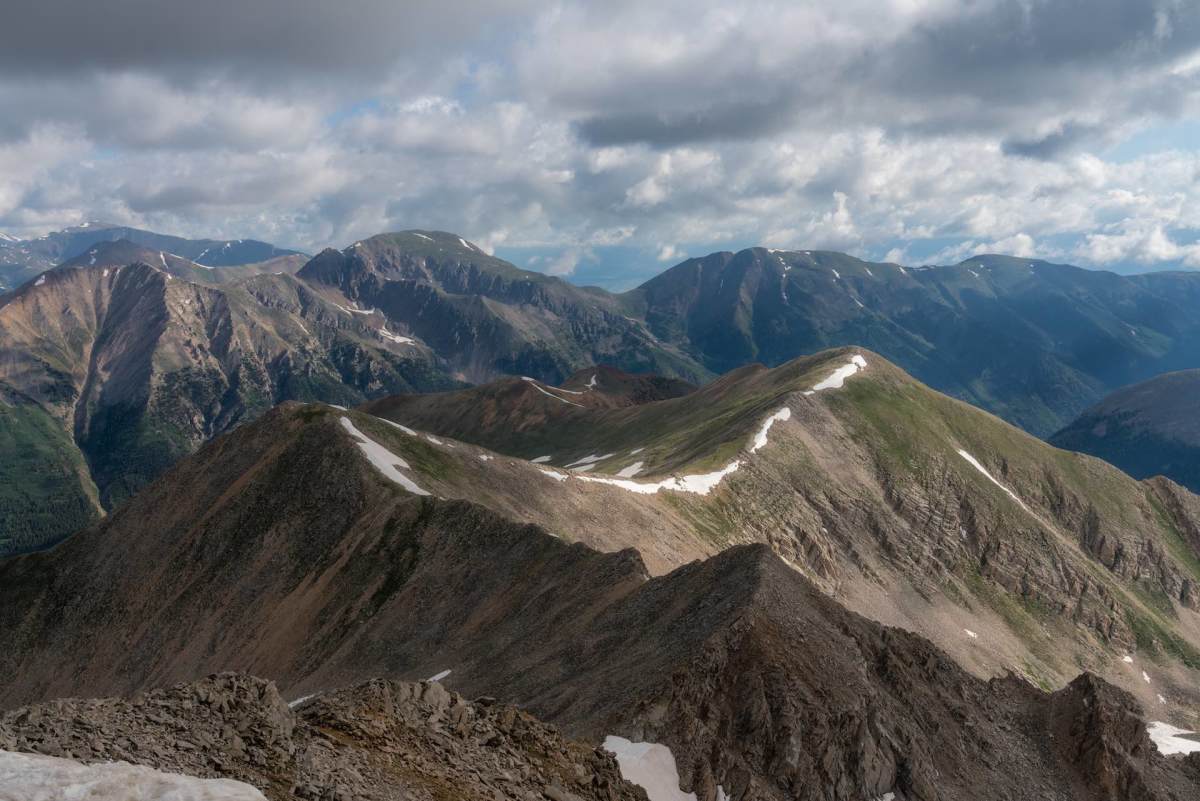 Castle Peak
14,279 feet; 1,500-foot climb; near Ashcroft.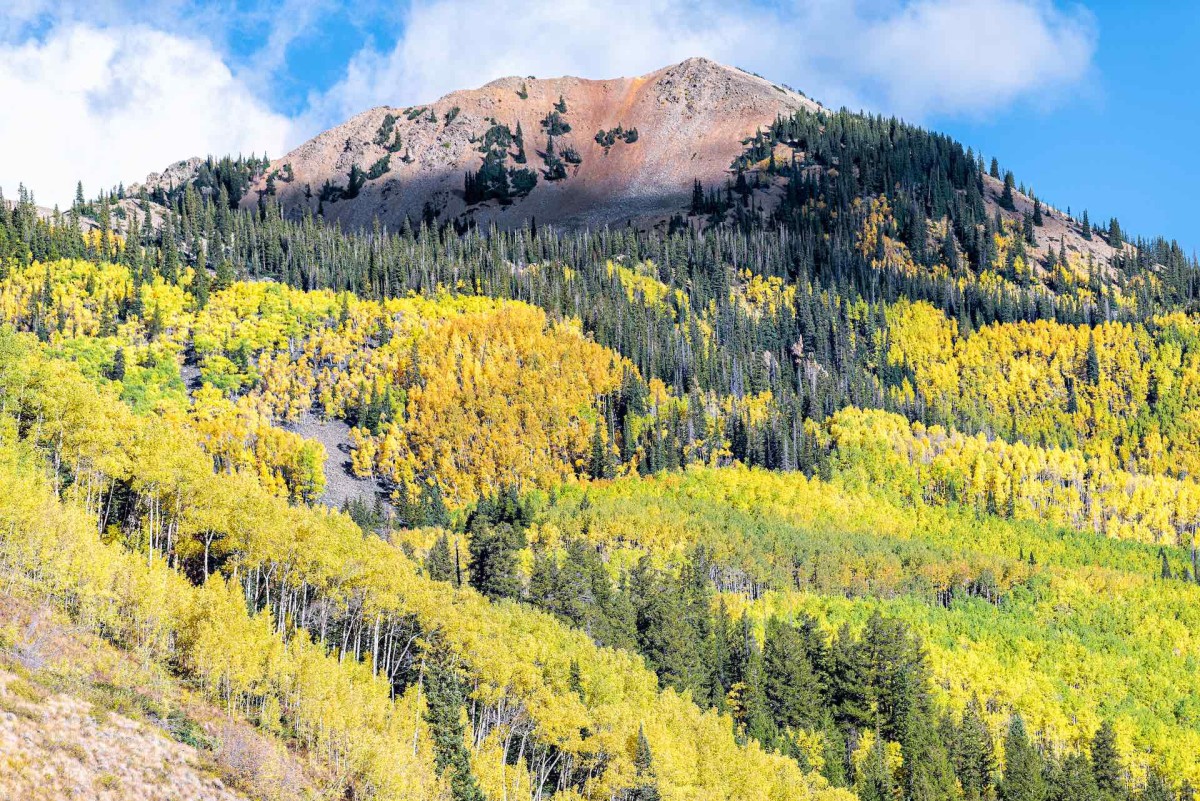 As the easiest peak in the Elk Mountains, Castle Peak also avoids the loose rock and crowds found on the nearby Maroon Bells and Capitol Peak. With a high clearance, four-wheel-drive rig, you can make short work of the unrelenting road and bump up into Montezuma Basin, alongside an abandoned silver mine at 12,800 feet. From here, it's barely two miles to the top. Although best done as an earlier summer climb up snowfields to avoid the scree, once on the northeast ridge it's a pleasant scramble with incredible views toward Aspen. From the top, many climbers continue scrambling down the opposite ridge and up the neighboring Conundrum Peak (14,064 feet) for a doubleheader.
Crestone Needle
14,203 feet; 4,400-foot climb; near Crestone.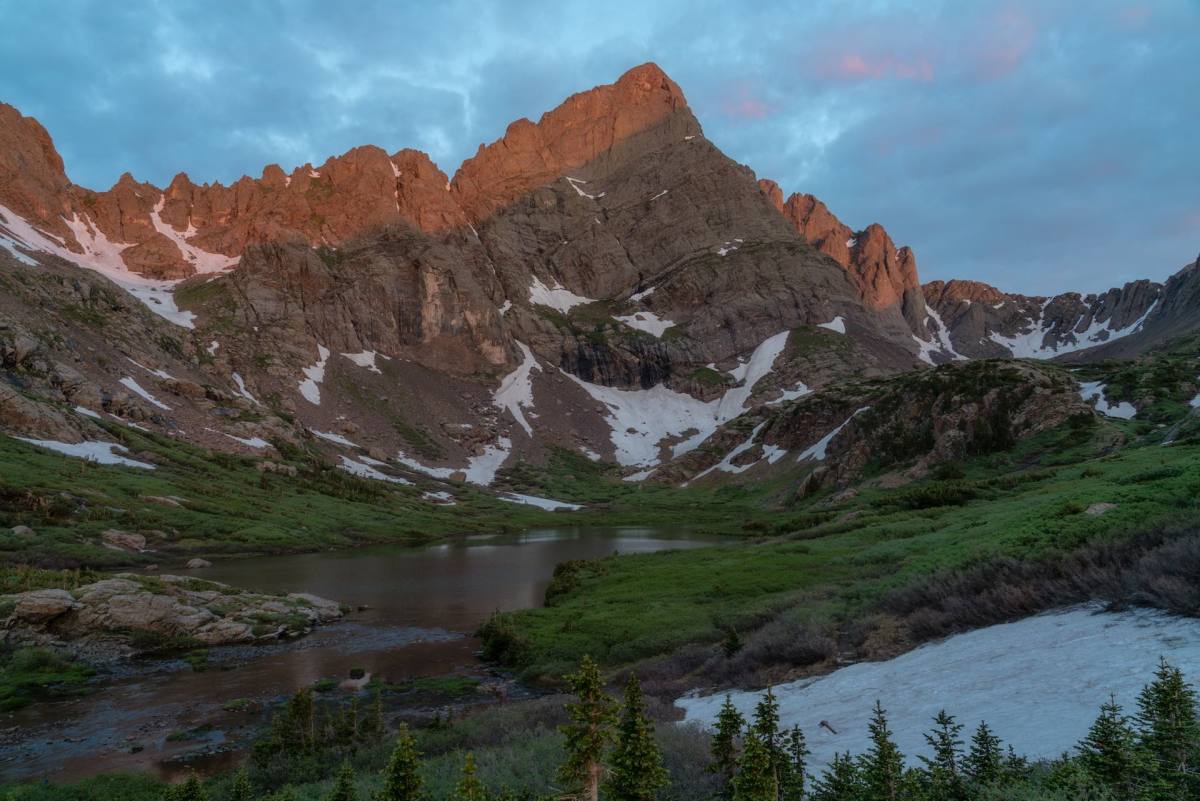 As one of the most challenging fourteeners, Crestone Needle beckons in Tolkienesque grandeur in the Sangre de Christo Mountains above the otherworldly Great Sand Dunes National Park. For a total of six miles, the easiest route passes South Colony Lakes up a cairned trail to the 12,800-foot saddle between Broken Hand Peak and the Needle. The south face climb utilizes steep gullies, laced with pleasingly solid conglomerate-rock knob holds with lots of exposure beneath your feet. Route-finding skills are mandatory. If Crestone Needle alone seems a breeze, continue the traverse with a rappel over to Crestone Peak (14,294 feet).
Windom Peak
14,082 feet; 6,000-foot climb; near Silverton.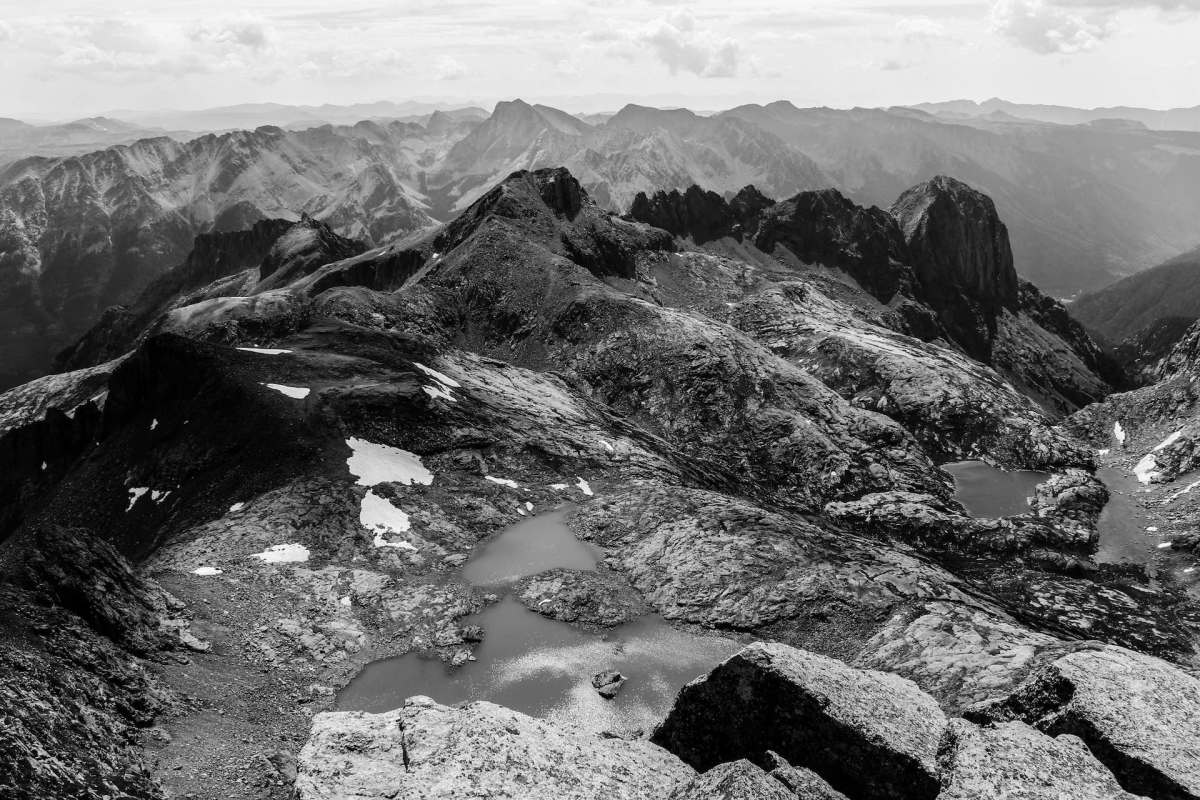 The pleasures of the remote Windom Peak in the San Juan Mountains include riding the narrow-gauge train down from Silverton, debarking at the Needleton trailhead whistlestop, and backpacking six miles up to your Chicago Basin basecamp—studded with wildflowers and grazing mountain goats. As the easiest peak amid two other fourteeners (Sunlight and Eolus offer a triple-header), the well-maintained trail up Windom's west ridge offers an esthetic final scramble to one of the most remote fourteener summits, a 19-mile walk from the nearest road, with an expansive panorama.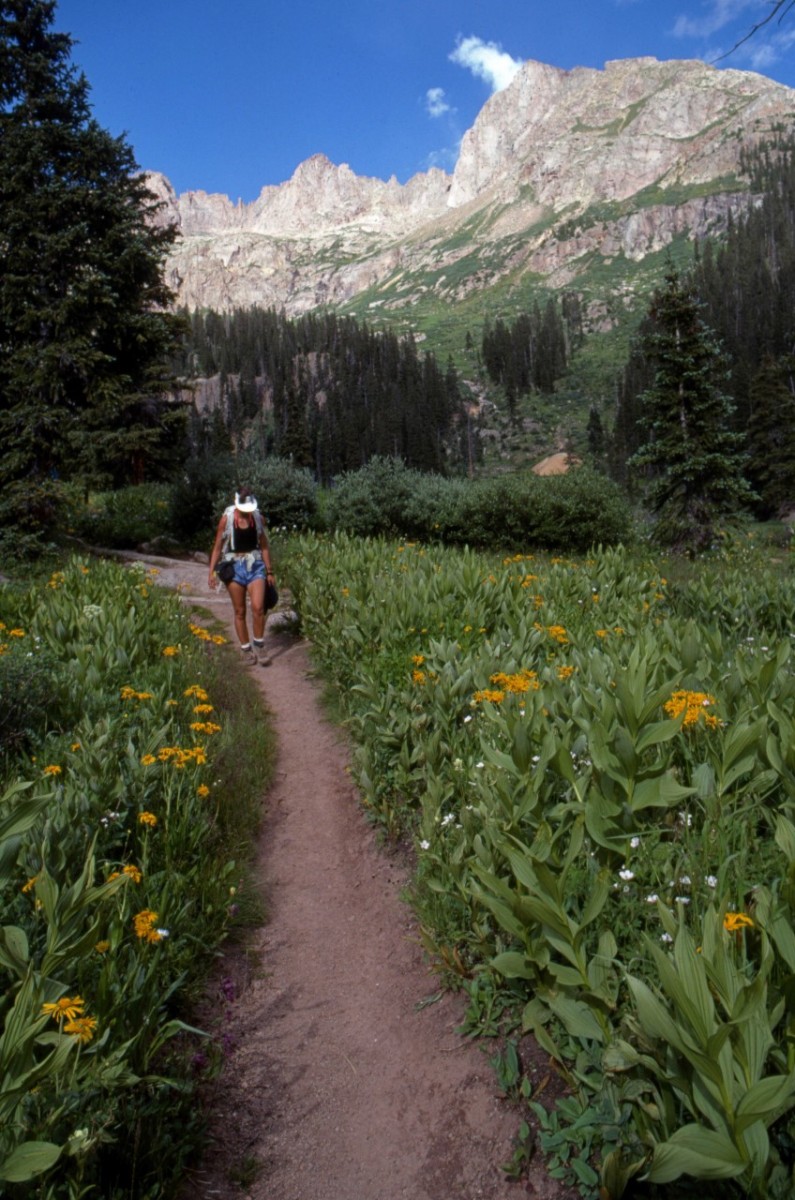 — Jon Waterman penned the forthcoming feature "End of the Everglades?" for MJ's Sept/Oct issue, on newsstand Aug. 28, and is the author of Atlas of the National Parks (National Geographic Books, 2019).
For access to exclusive gear videos, celebrity interviews, and more, subscribe on YouTube!