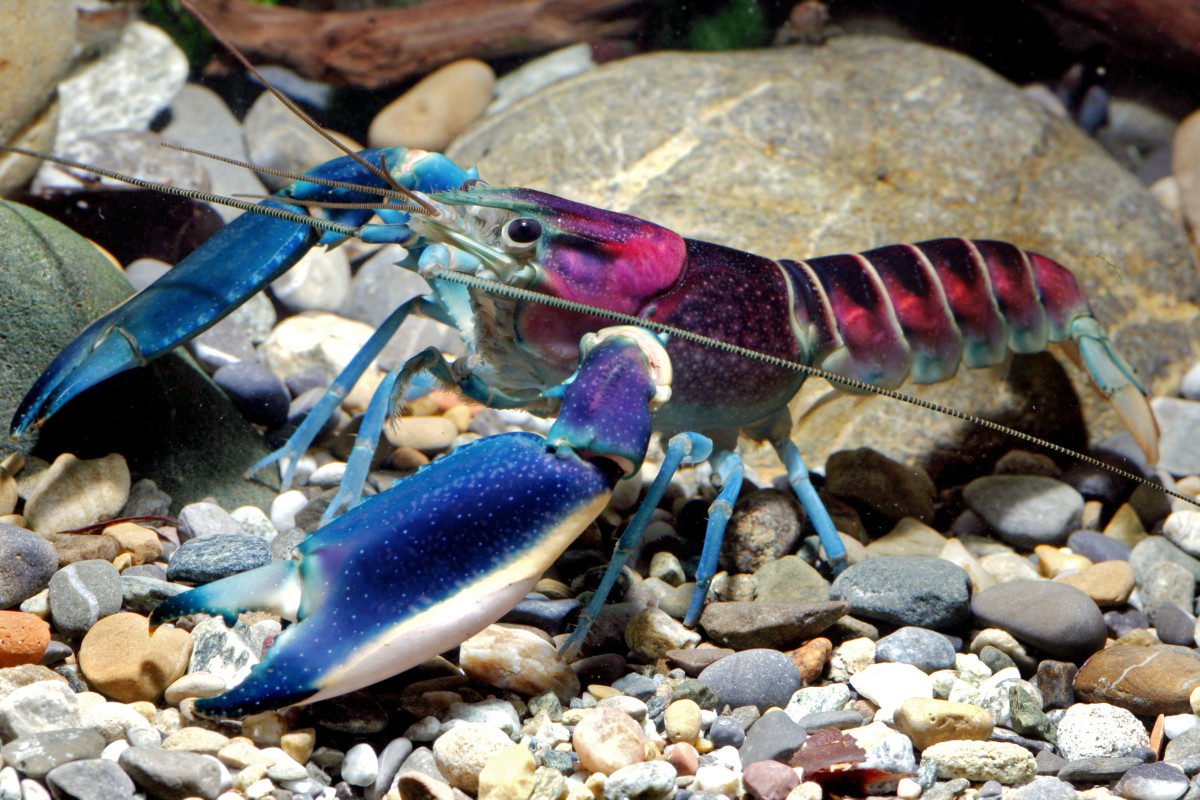 A German researcher has identified a new species of crayfish that features exquisite coloring and is feared to be in a major population decline because of its popularity with the aquarium trade, among other factors.
You can see why it would be popular, what with its vivid colors likened by the Mirror to a colorful galaxy from outer space.
In the research journal ZooKeys, Christian Lukhaup identified the new species of freshwater crayfish as a Cherax pulcher found in waters around West Papua, Indonesia.
"It's really exciting to find something new, especially such a beautiful creature," Lukhaup, a 45-year-old former rock musician, told the Mirror.
A friend had sent him a photo of one in 2003. Lukhaup subsequently saw other live specimens in pet shops in Japan, but he never had the chance of running any genetics.
"Finally, after going out to Papua New Guinea myself, I ran tests and found out it was a completely new species," Lukhaup told the Mirror.
The pulcher differs from other crayfish in the Cherax subgenus by its shape and colors, which are more pronounced among males. The males are three to four inches long; the females are slightly shorter.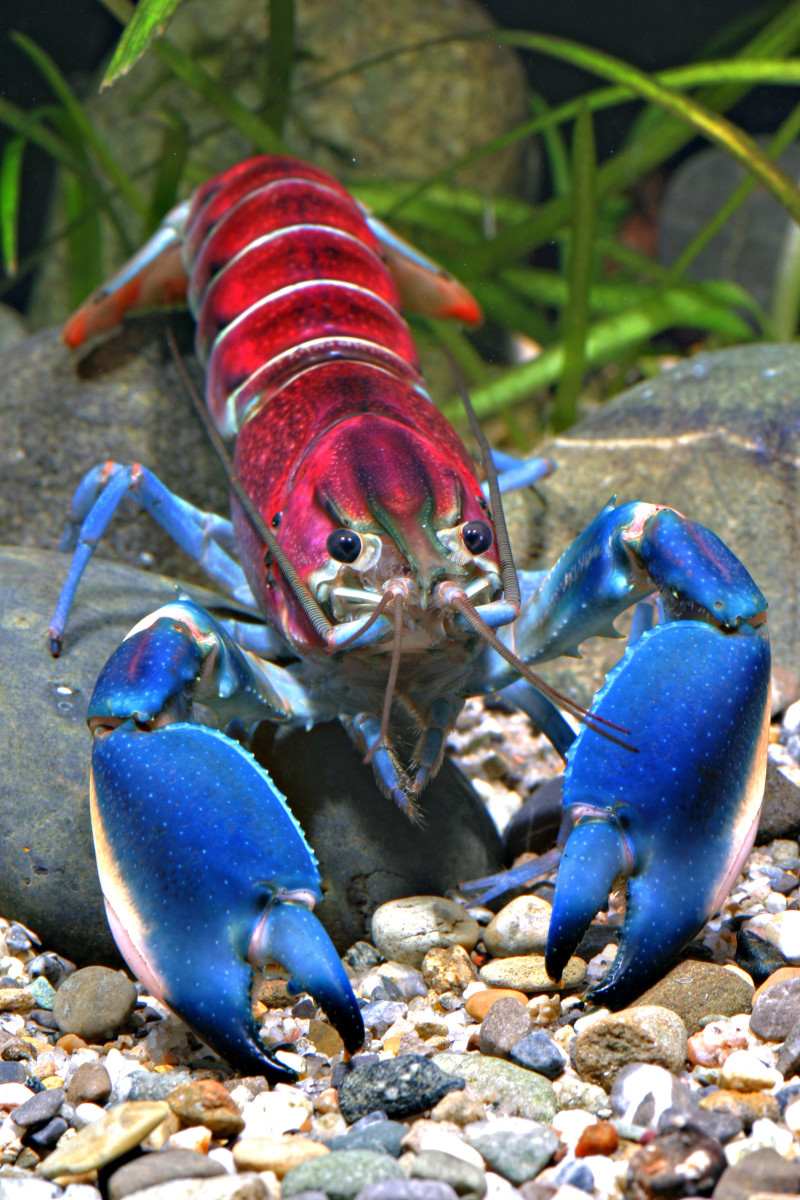 Finding where the crayfish species originated took Lukhaup more than 10 years because pet shop traders were protective of the location. With information from locals, however, he finally tracked them down to Hoa Creek in West Papua.
"These creeks aren't named on any map so they're really not easy to find," Lukhaup told the Mirror. "It also didn't help that the tribal locals were really protective.
"Once I'd found some crayfish inside a cave, I turned around and saw them standing there with bows and arrows pointing at me. I had to put them down. It seems, the tribes relate the crayfish with pregnancy, and they thought if I took them no women would have children again."
Apparently, the tribes are losing the battle to protect the crayfish from all fronts. Local collectors for the aquarium trade say the population of the species has been decreasing for the last few years, and it's not just because people want the colorful crustacean for the aquarium.
The crayfish is a delicacy across the island, and the species is also being affected by pollution, Lukhaup told the Mirror.
"Clearly the continued collection of these crayfish for the [commercial] trade is not a sustainable practice," Lukhaup said. "I am hoping that identifying them as a new species will force someone to devise a conservation management plan [that will help] preserve them."
More from GrindTV
7 celebrities you didn't know can surf
Volunteers help clean up the Santa Barbara oil spill
All-new 'Point Break' isn't just surfing … or a sequel
For access to exclusive gear videos, celebrity interviews, and more, subscribe on YouTube!