Move over triple corks and rockered skis, because there's a new fad sweeping skiing. Meet the combo ski pass. It's been a while, but skiers and resorts are finally seeing eye to eye again, as mountains are joining forces to provide passes that allow visits to multiple ski areas and save skiers boatloads of cash in the process.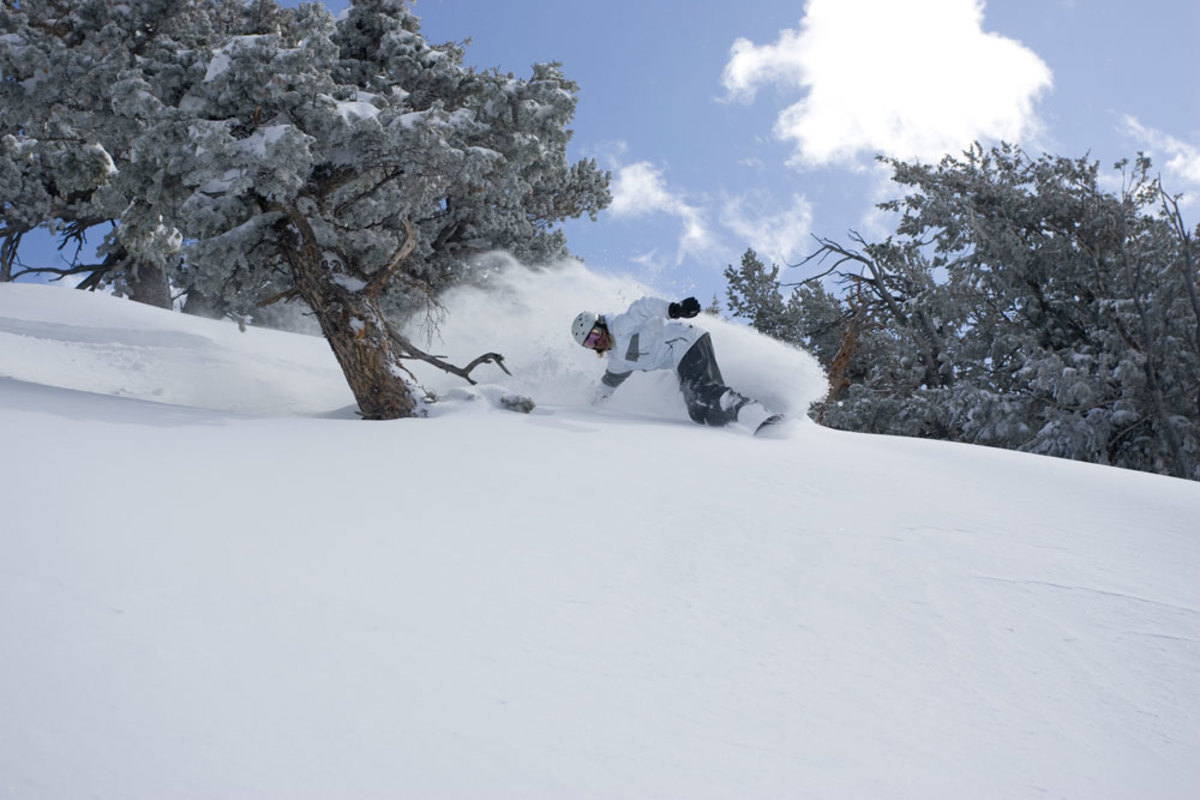 The Epic Pass, which has been around for a few years now, started the momentum when it connected all of the Vail Resorts under one pass. Since then a number of others have followed suit, including the Powder Alliance Pass, the Mountain Collective Pass, and the White Mountain SuperPass. All of the deals have their own guidelines, but the theme is universally clear: Skiers are winning big time.
"From a consumer point of view, you're always looking for the best value, and I think that's why these passes are trending," says Snowbasin Marketing Manager Jason Dyer. "There's a lot of good deals out there."
Snowbasin, a Utah resort, joined Stevens Pass (Washington), Crested Butte (Colorado), Bridger Bowl (Montana), and eight other big-name western resorts on the Powder Alliance Pass for the first time this year. The Pass is available automatically with the purchase of a top-tier season pass at any of the 12 Powder Alliance resorts (listed below, or HERE) and includes three days of free skiing at each of the other 11. Very few of the resorts in the Alliance are owned by the same company, yet all see a unique opportunity with the joint pass.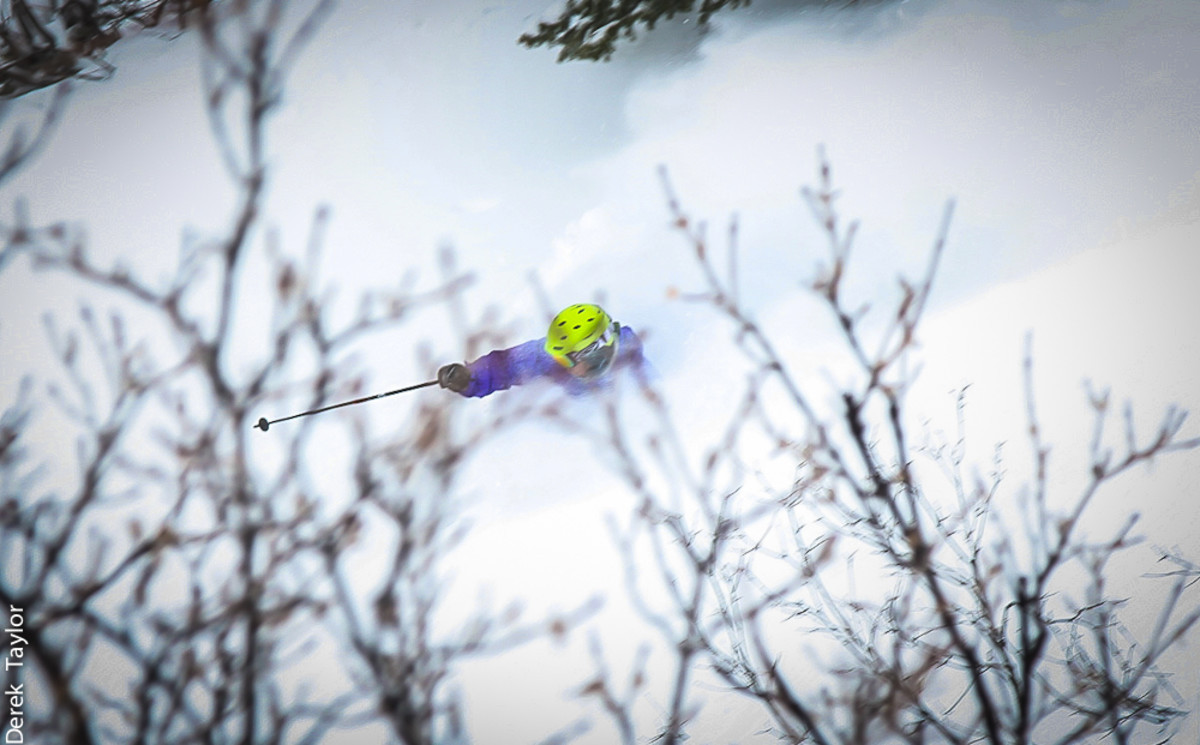 "Resorts will be getting people visiting that might never have come otherwise," explains Dyer. "I would love to get people at our resort from Northern California, Arizona, or New Mexico, so they can see what we have to offer. We can turn them into fans and then start seeing them every year."
But the real upside for skiers is the stellar price point. In the Powder Alliance, a skier purchasing a Bridger Bowl season pass for $599 can take turns at nearby Schweitzer in Idaho, and Snowbasin for six days free, saving over $400. Clearly, the value stacks up.
In addition, by offering one pass to multiple areas, ski areas are helping skiers feel more open to spending a little more on travel and expanding their resort repertoire without the added burden of lift tickets. By purchasing an Epic Pass, for example, mountain-goers get unlimited access to 12 North American resorts, but also receive five days of skiing at European resorts in Arlberg or Verbier on the same pass—making an expensive Euro trip a little more feasible.
RELATED: A QUICK REFERENCE GUIDE TO 2013-14 COMBO PASSES
Smaller East Coast packages are also popping up. With memories of American Skiing Company and its six-mountain All East Pass still fresh, New England resorts have returned to the formula on a smaller scale. Now regions are working together to offer up skiing on the cheap. Sugarloaf, Sunday River, and Loon offer the New England Pass, while New Hampshire resorts Waterville Valley, Cannon, Cranmore, and Bretton Woods have joined forces to create the White Mountain Superpass.
"We want to be greater than the sum of our own parts, and collectively we can offer a lot more value to the skier," says Craig Clemmer, the director of marketing at Bretton Woods in New Hampshire. "People tend to stay at their home mountains for the majority, but they like having the opportunity for a few days here and a few days there."
As ski areas buy in to this latest trend, it seems that more passes, more places, and more savings are on the near horizon, proving that, at least for now, it's a skier's market.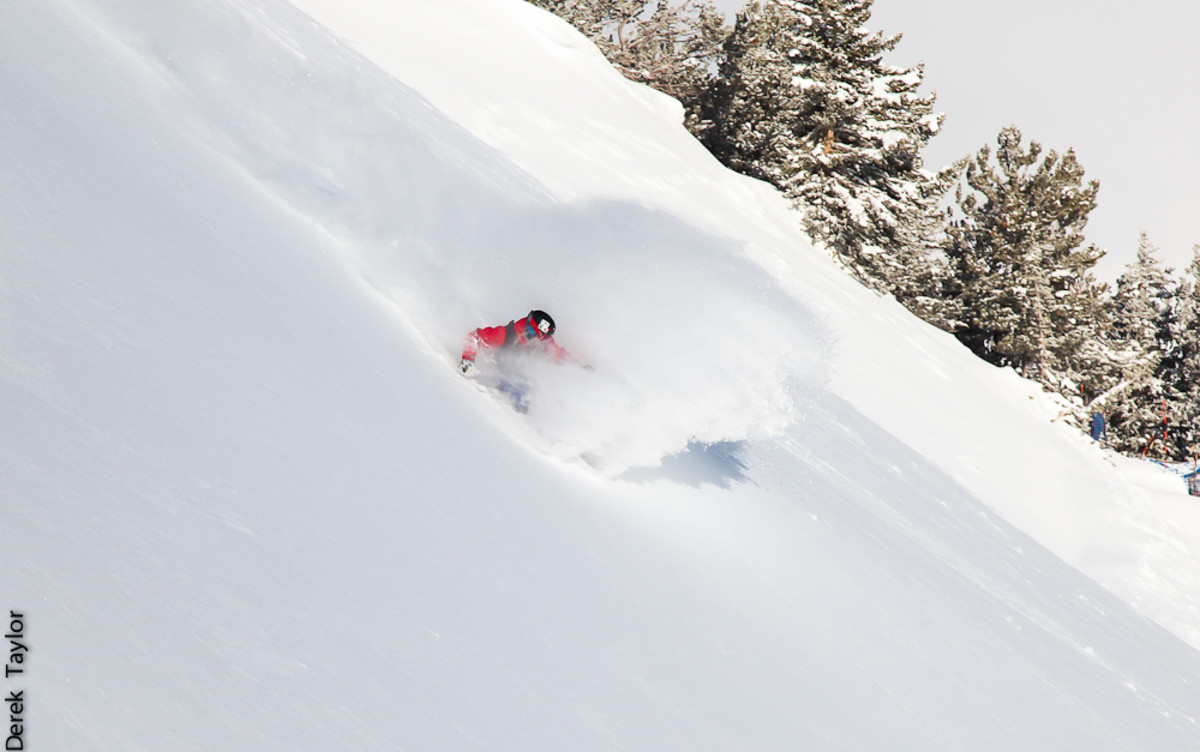 Want to know what's out there? Here's a dynamic list of the combination passes offered for the 2013-2014 season:
Epic Pass
Price: $689
Includes: Vail, Beaver Creek, Breckenridge, Keystone, Canyons, Heavenly, Northstar, Kirkwood, Afton Alps, Mt. Brighton, Arapahoe Basin, Eldora
Access: Unlimited to all resorts and includes 5 free days at Verbier, Switzerland, 5 free consecutive days at Arlberg, Austria and 5 free days at the Les 3 Vallees resort group in France.
Epic Local Pass
Price: $529
Includes: Breckenridge, Keystone, Afton Alps, Mt. Brighton, Arapahoe Basin
Access: Unlimited to above resorts, with limited access to other Vail Resorts
Tahoe Local Pass
Price: $529
Includes: Heavenly, Northstar, Kirkwood
Access: Select blackout dates during holiday periods
Mountain Collective Pass
Price: $379
Includes: Alta/Snowbird, Aspen/Snowmass, Jackson Hole, Mammoth, Squaw Valley/Alpine Meadows, Whistler Blackcomb
Access: Two days free at each of the above resorts/resort groups, up to 12 days total
Powder Alliance Pass
Price: Dependant on home resort's top-tier price
Includes: Arizona Snowbowl, Angel Fire, Bridger Bowl, Crested Butte, China Peak, Mountain High, Mt. Hood Skibowl, Schweitzer, Sierra-at-Tahoe, Snowbasin, Stevens Pass, Timberline
Access: Pay for top-tier pass at your Powder Alliance resort and automatically get 3 free tickets to each of the remaining 11 resorts
Big Cottonwood Pass
Price: $999
Includes: Brighton, Solitude
Access: Unlimited, including night skiing at Brighton
Wasatch Shared Benefit
Price: Resort Dependant
Includes: Alta, Snowbird, Deer Valley, Park City Mountain Resort
Access: With purchase of top tier season pass at any participating resort, 3 free lift tickets to each of remaining 3 resorts
Alta/Snowbird Unlimited Pass (skiers only)
Price: $1,499
Includes: Alta, Snowbird
Access: Unlimited
Rocky Mountain Super Pass Plus
Price: $489
Includes: Copper Mountain, Winter Park/Mary Jane
Access: Unlimited, with 6 free days at Steamboat and 3 at Monarch
Jay Peak/Burke Pass
Price: $949
Includes: Jay Peak, Burke Mountain
Access: Unlimited
New England Pass
Price: $1,055
Includes: Loon, Sunday River, Sugarloaf
Access: Unlimited
White Mountain SuperPass
Price: $949
Includes: Bretton Woods, Cranmore, Cannon, Waterville Valley
Access: Unlimited
Ski3 Pass
Price: $739
Includes: Whiteface, Belleayre, Gore
Access: Unlimited
ISKINY Gold Pass
Price: $1,100
Includes: 34 New York state resorts
Access: 1 lift ticket to each of 34 participating resorts
Ski Roundtop/Liberty Mountain/Whitetail Pass
Price: $449
Includes: Ski Roundtop, Liberty Mountain, Whitetail
Access: Unlimited
Ohio Pass
Price: $449
Includes: Mad River Mountain, Boston Mills, Brandywine, Alpine Valley
Access: Unlimited
Peak to Summit Pass
Price: $1,099
Includes: Crystal Mountain, Summit at Snoqualmie
Access: Unlimited, with 10 free days at Brighton, Cypress, and Loon
Mt. Hood Fusion Pass
Price: TBD
Includes: Mt. Hood Skibowl, Timberline
Access: Unlimited, and access to Powder Alliance
If we forgot your resort, please leave it in the comments below, and we'll update. Thanks—Ed.
For access to exclusive gear videos, celebrity interviews, and more, subscribe on YouTube!