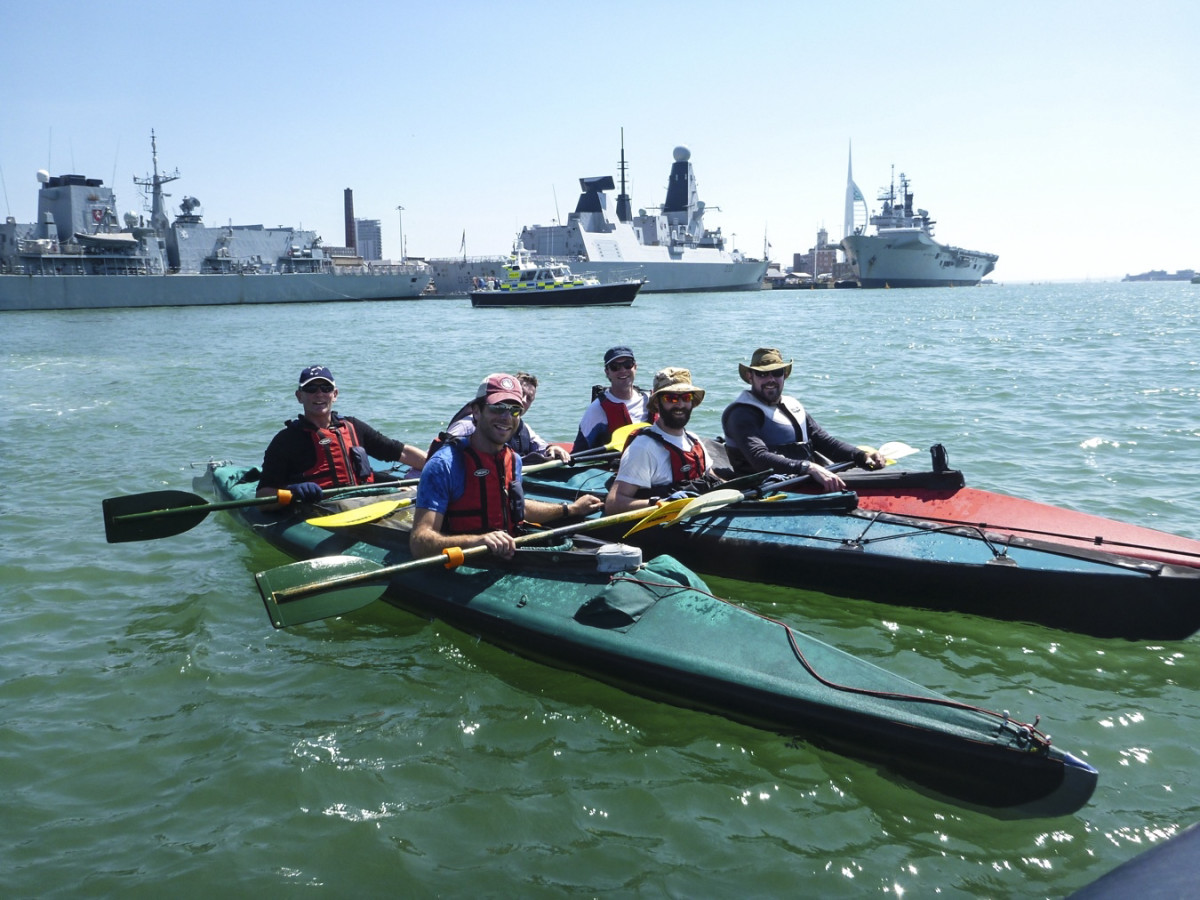 By Eugene Buchanan
On a moonless night in December 1942, some 10 miles off the coast of occupied France, five Cockle Mark 2 folding kayaks launched from the submarine HMS Tuna. In the kayaks were 10 British Royal Marines with orders to paddle undetected 68 miles up the Gironde estuary to attack merchant ships carrying vital war supplies to the German-occupied port of Bordeaux. Three boats were lost in the four-day journey, but the four remaining men damaged a number of ships with underwater limpet mines. Of the 10 Marines, six were caught and executed, two succumbed to hypothermia, and two—Major Herbert "Blondie" Hasler and Marine William Sparks—escaped overland to Ruffec, where they connected with the French Resistance and returned to England. In 2012, celebrating the 70th anniversary of the raid, four English paddlers spent a week retracing Hasler and Sparks' 220-mile paddling and hiking route.
Adam Rattray: The raid has been called the most courageous and imaginative operation ever carried out by Combined Operations. We took exactly the same route, including paddling at night to Bordeaux and marching 120 miles to Ruffec. We even saw the same houses, barns and cellars where Hasler and Sparks found shelter.
Jimmy Wallace: After driving from Scotland to Le Verdon, we rebuilt our Kleppers and motored out to the exact point Hasler's team was dropped off by submarine. We arrived at midnight and paddled in pitch black straight into the tidal rushes, just like they did.
Adam: Those tidal rushes led to the loss of three of Hasler's boats in 1942. Waves crashed over us from all directions. One of us could have easily fallen in, which, in the dark, could have been fatal.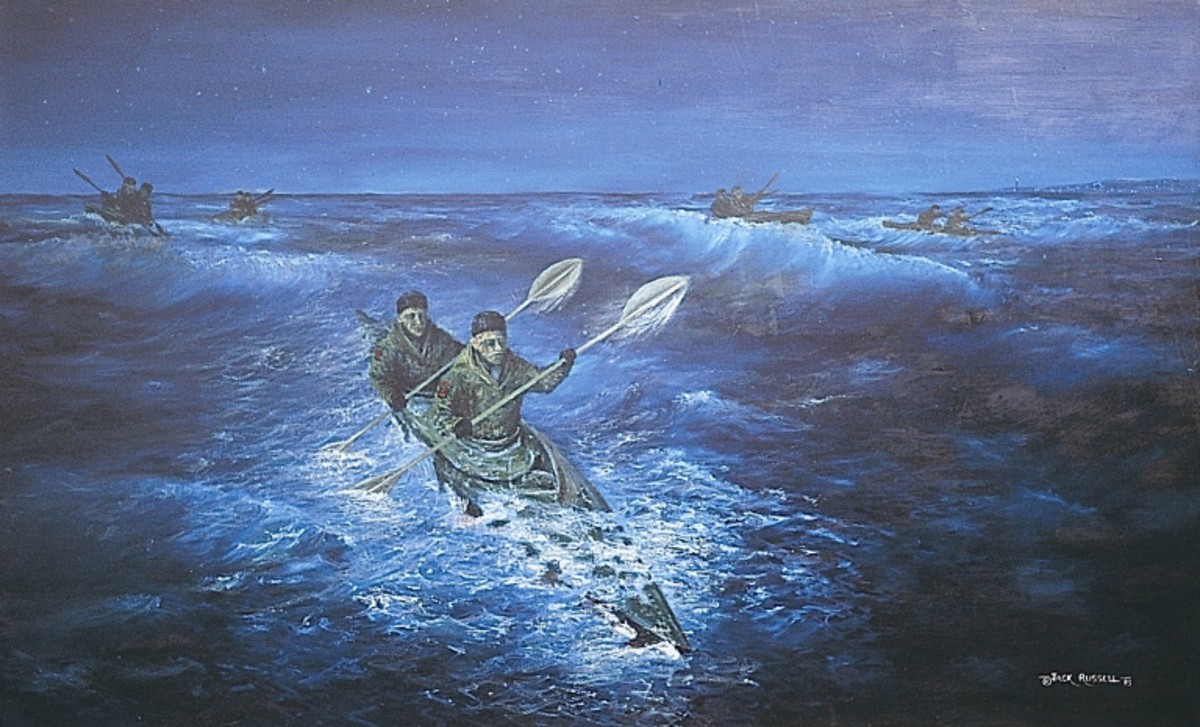 Jimmy: We almost hit a large, unlit channel marker in the dark that the tide was propelling us toward. Then a freight ship passed us in a narrow, shallow estuary, kicking up a 6-foot wake that bounced back and forth across the dark channel. On the second night, we heard a strange noise. Before we knew it, we were sling-shotting through a 10-foot bottleneck in flood tide, without being able to see.
Adam: I can't understand how they made it into Bordeaux harbor; the river is so narrow that, even in pitch black, an alert German sentry would have heard the kayaks from 100 meters away. Traveling at night with no lights makes a Klepper almost invisible to spot, but Bordeaux's lights would have made their silhouettes an uncomfortably obvious target.
Jimmy: We read notes about the operation the whole time. Where Hasler and Sparks scuttled their Klepper and began hiking, we dismantled ours and did the same. We followed his route as best we could, which took us straight through 10-foot corn fields and head-high thorn bushes. Eventually we hit vineyards and gently rolling countryside, and on Day Two of the hike, arrived at the farmhouse where Hasler and Sparks were given shelter and food. The owner showed us the rooms where they had stayed. They hadn't changed at all—as if Hasler and Sparks had been there the previous evening.
Jimmy: We realized how staggering an achievement Hasler and Sparks pulled off. Their journey called on remarkable reserves of moral and physical courage and is a reminder of the lengths people went to during the war.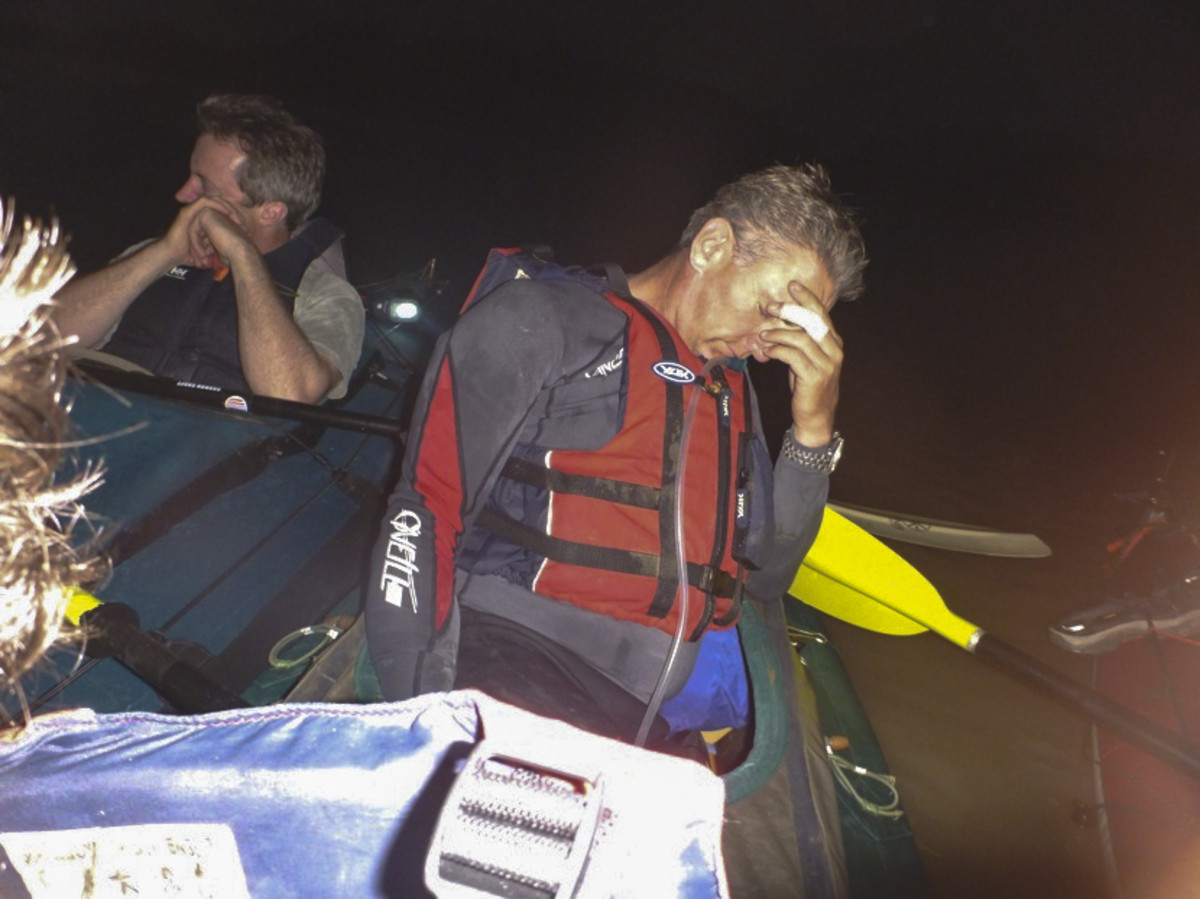 This story first appeared in the May, 2013 issue of Canoe & Kayak under the title Canvas Boats, Iron Men.
The article was originally published on Canoe & Kayak
For access to exclusive gear videos, celebrity interviews, and more, subscribe on YouTube!