For fans of competitive SUP surfing, the long wait was finally over.
The New York SUP Open marked the first major competitive SUP surfing event in over a year and was met with anticipation and excitement from fans and athletes alike. The APP contest attracted an international field of talent including the likes of Kai Lenny, Zane Schweitzer, Sean Poynter, Izzi Gomez, Nicole Pacelli and many more.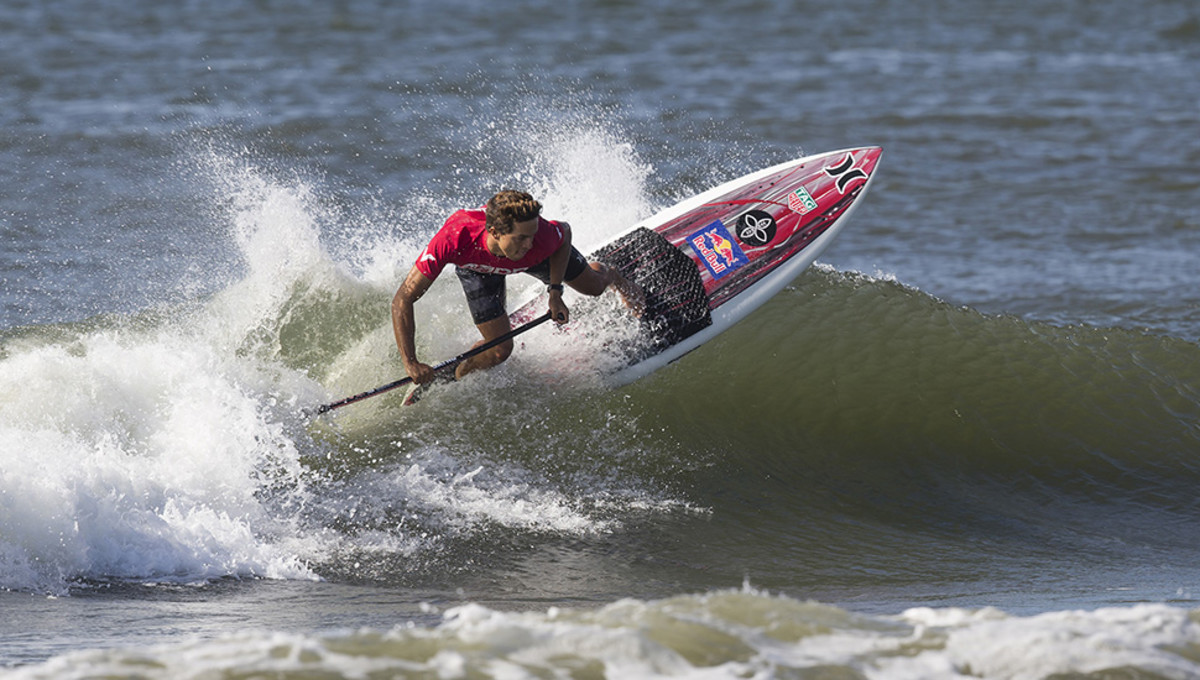 Long Beach, New York played host to the contest and offered up a small but clean swell. This forced competitors to show off their technical abilities by producing speed down the line and executing high-performance maneuvers on the waist-high rollers.
For the Men, this led to a few surprises including Bernd Roediger getting knocked out in round three, Mo Freitas being eliminated in round four and Kai Lenny falling to Sean Poynter in the quarterfinals; it's also a testament to the ever-increasing pool of talented SUP surfers that has been building over the past year.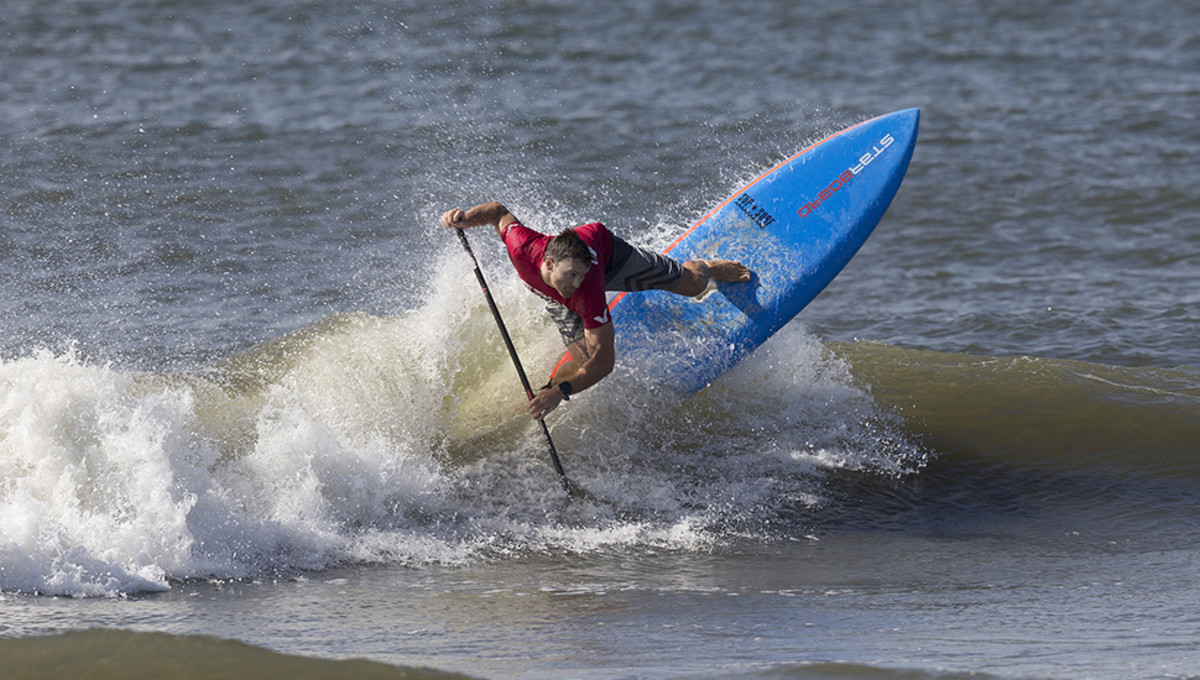 Sean Poynter blitzed through his semi-final matchup with Poenaiki Raioha, while Zane Schweitzer held off a challenge from the defending ISA SUP Surfing World Champ Luiz Diniz. This setup a blistering finals matchup of two of the most progressive SUP surfers in the world. Once the final buzzer went off, Poynter had bested his Maui-based teammate and the two rode a wave to shore together in a display of friendship and sportsmanship.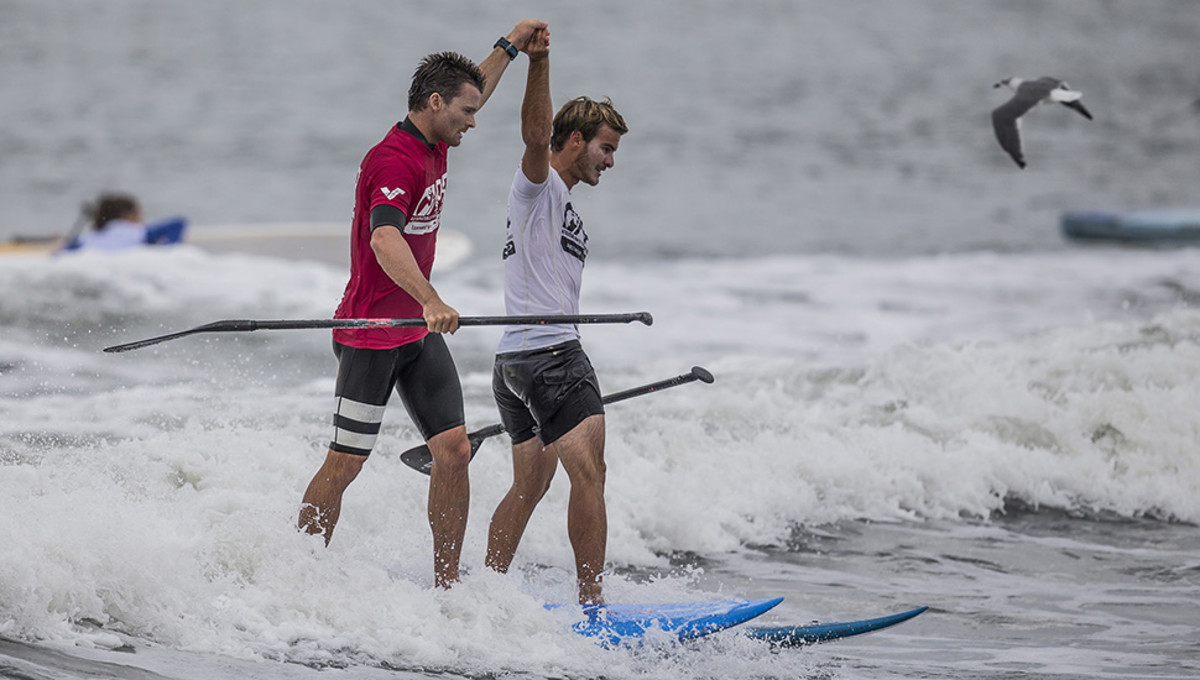 For the women, the heats were filled with excitement as the top ladies battled it out. The Cinderella story of the contest was undoubtedly Dominique Miller, who advanced into the competition from the Pro-Am and quickly put her name on the radar as a force to be reckoned with. Miller managed to not only knockout rising Maui star Annie Reickert in round two, but she also pulled off the upset of the contest by dispatching three-time World Champ Izzi Gomez in the quarterfinals.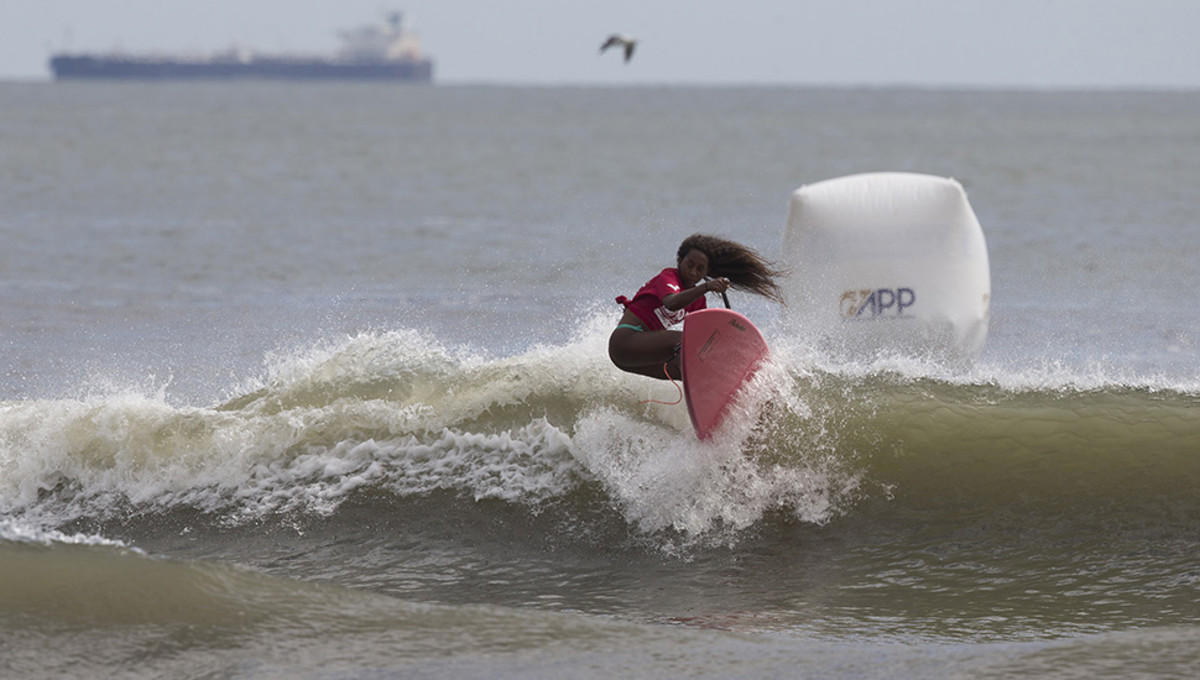 Unfortunately for Miller, she was not able to get past stand-out Spaniard Iballa Moreno in the semi-finals, who would go on the face Brazilian Nicole Pacelli in the finals. Pacelli and Moreno put on a fierce battle throughout the 25-minute finals heat, but in the end, it was Moreno who claimed the win and the gender-equal $5,000 payday.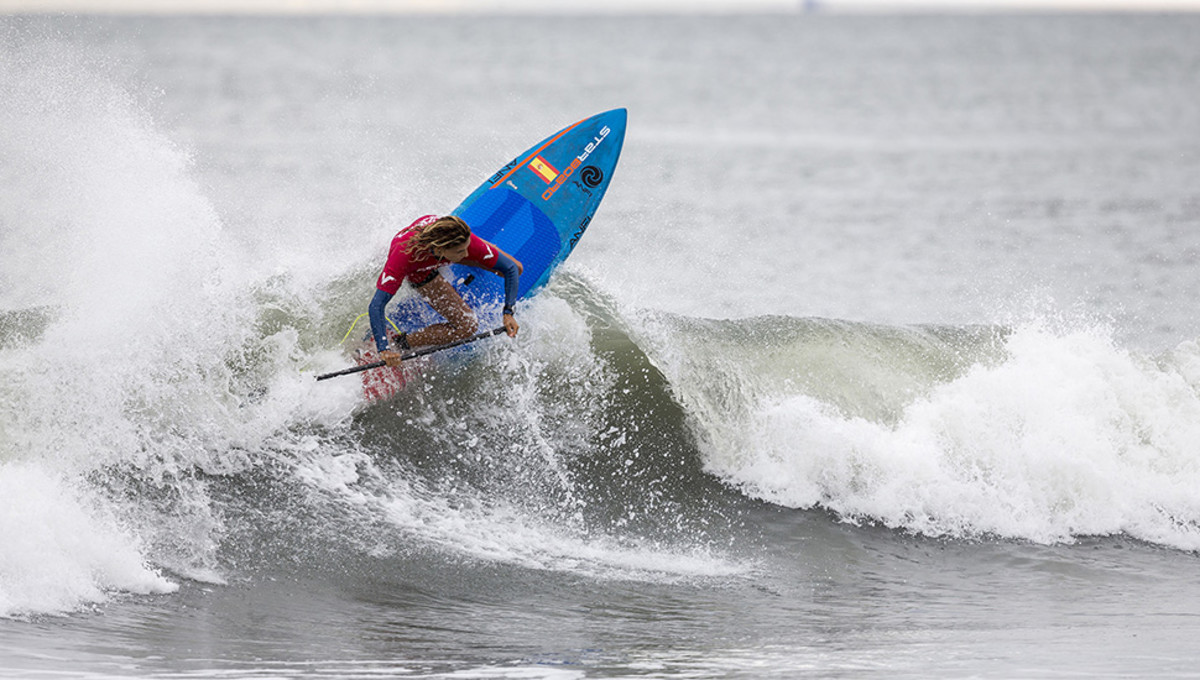 Check out the highlights above and stay tuned for more SUP surfing competition when the pros head to Las Palmas de Gran Canaria for the second stop of the tour this December.
Full results from the NY SUP Open.
Appleby and Arutkin win NY SUP Open Race around Statue of Liberty. 
The article was originally published on Standup Paddling
For access to exclusive gear videos, celebrity interviews, and more, subscribe on YouTube!