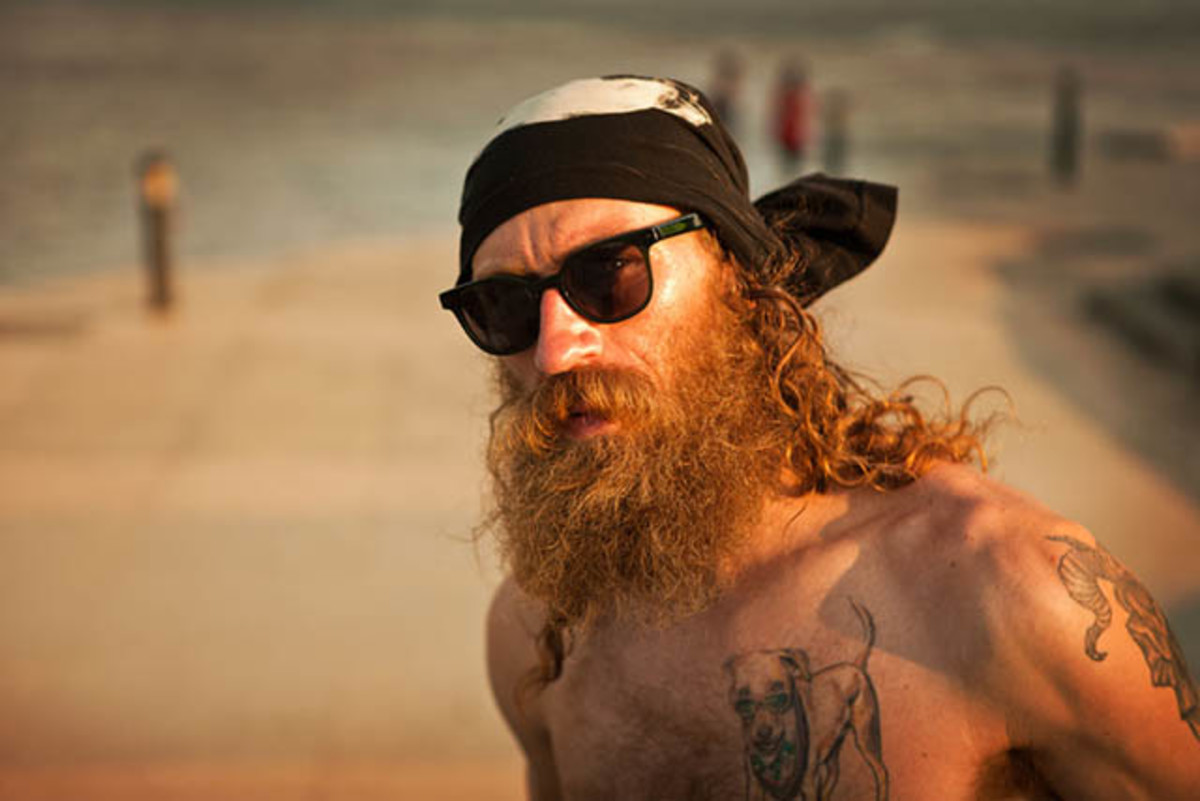 There are many different kinds of skateboarders currently populating the landscape of the professional ranks. You have the skaters who can do every flip trick in the book on and off waxed, 2-foot-high ledges — and then you have guys like Brian "Slash" Hansen, who prefer the exhilaration and danger element that comes only from chucking themselves over massive gaps and grinding impossibly long and steep rails.
Both types of skateboarding come with obvious risk, but the skateboarding that Hansen does on a daily basis is just plain gnarly, even death-defying at times. Some people use music or the lure of fame and fortune to motivate themselves and get past their fear, but Slash uses a different method that comes from within.
When you were younger and first started jumping down big stairs and hitting rails, how did you go about overcoming fear?
I was so frightened to try things when I was younger that it would really piss me off. It may sound strange and kind of backwards, but I would get so mad at myself for being afraid that I would use that anger to get past the fear and just go for it and try things I was afraid of trying.
The anger would help get me motivated, and I'd just try and try and try until I landed the trick. It's still like that today; I get so mad at myself for being scared that it drives me to keep pushing myself that much harder.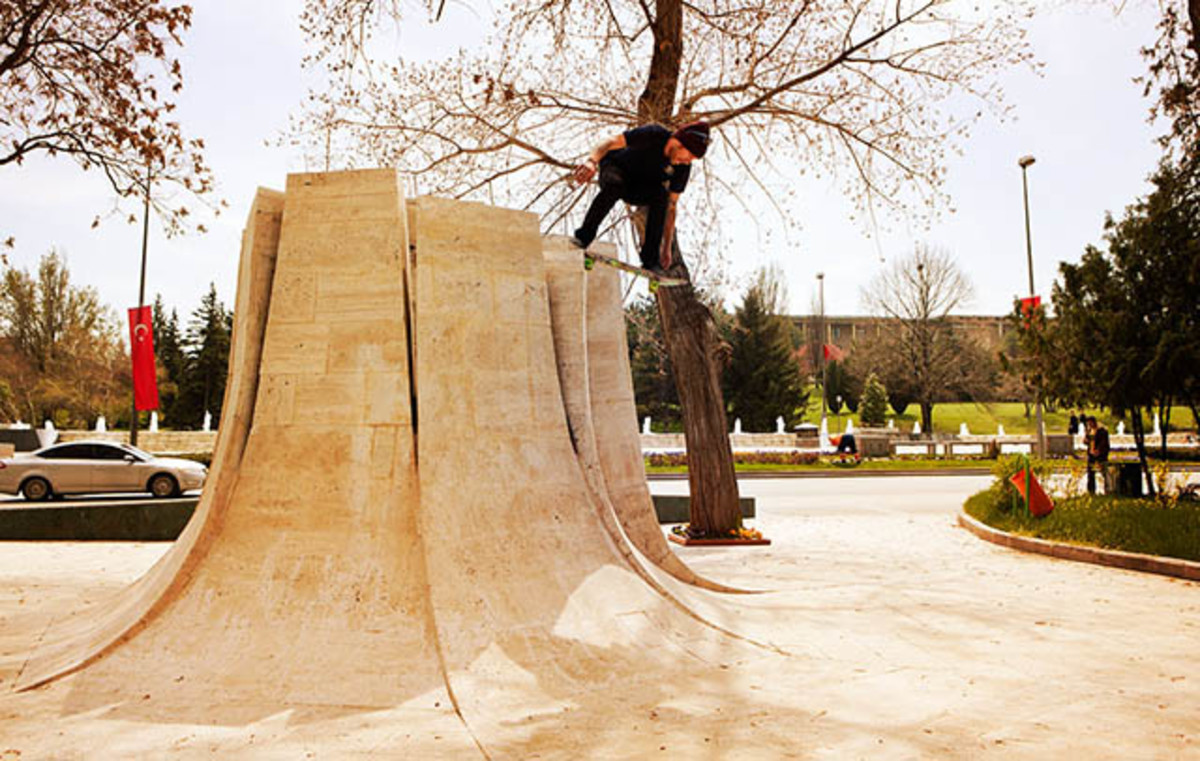 What do you do to prepare mentally before a film or photo session where you're attempting something dangerous like grinding a huge rail or doing a flip trick down a giant set of stairs?
It's different every time, so it's really hard to prepare for any given session. Some days you can roll up to a spot and get the trick right off the bat; other days even getting to the spot is a trick in itself. At most of the places we skate, there are cars in the way, people in the way, and security guards are trying to kick us out of spots before even getting a try.
There are so many things that can happen before even touching your board that you can get thrown off mentally before even being able to prepare for the task at hand.
A lot of people use music or have friends at the spot to help them get psyched. What works for you?
It's always good to have homies there to help motivate you. It definitely helps when you're shooting photos or video with people you feel comfortable with; that really helps you get past the nerves. Music is good, friends are good, but really it all comes down to just you and what you're about to try; it really becomes a battle against that voice in your head telling you that you're scared and can't do it.
What are you most afraid of when it comes to skating something big and sketchy?
Everything. In skateboarding there are a lot of things that can go wrong with any trick you're trying. For me, it's about blocking out everything around you. I try to just let go of all the thoughts going through my mind and what's happening around me and concentrate everything on the trick I'm trying.
Nothing else matters in that moment except getting that ollie or getting up on that rail just right.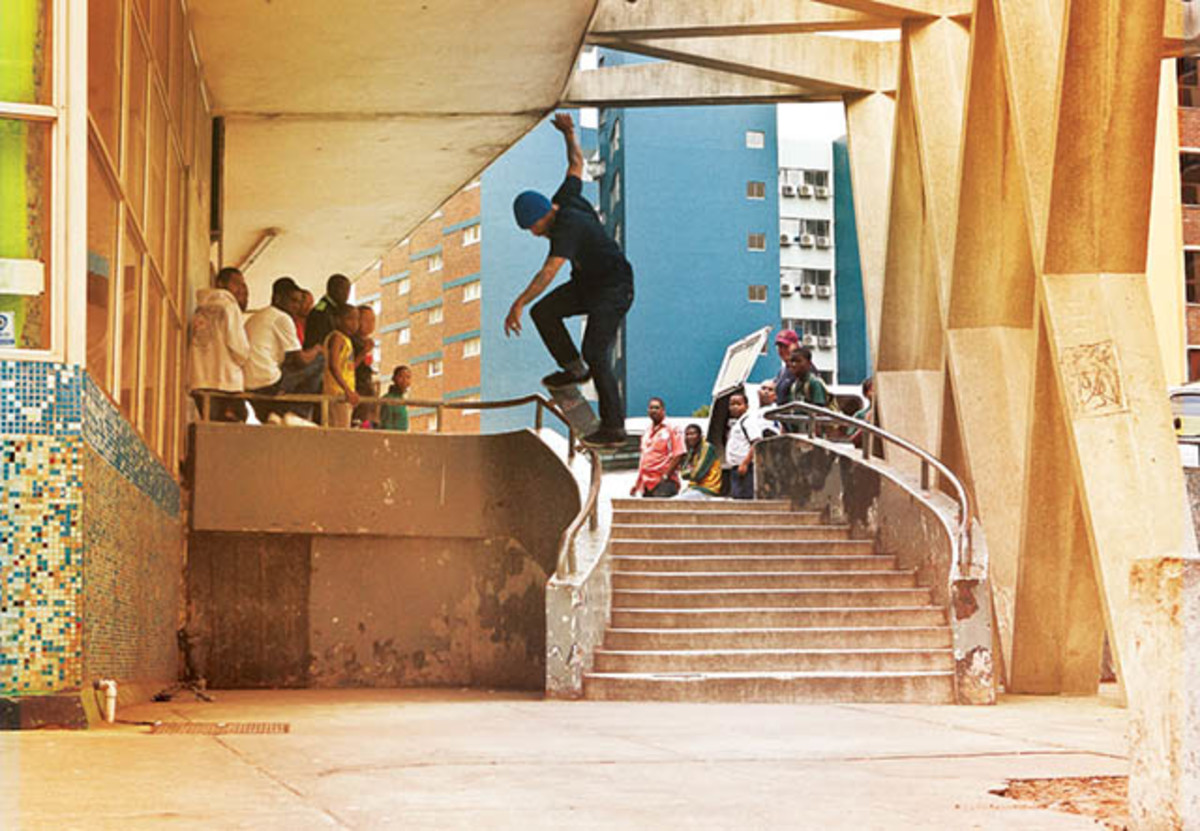 Does taking a good slam ever help you get over fear of that first try?
Always. A lot of the time it takes a proper slam to wake you up and let you know that you can do this. More than just one trick, a good slam can let you know why we skate, and makes you realize how different skateboarding is than any other sport.
It's great to get a trick on the first try and with ease, but there's something really great to the battle, when you can get past eating [crap] over and over again and then make the trick; there's no other feeling like that in the whole world. So, back to your question, a good slam can be the exact motivation you need to get over your fear and keep trying.
The first-try jitters are the hardest thing to get past. If you don't make it that first try, at least you're past the nerves you were feeling leading up to the attempt. First tries are always the hardest.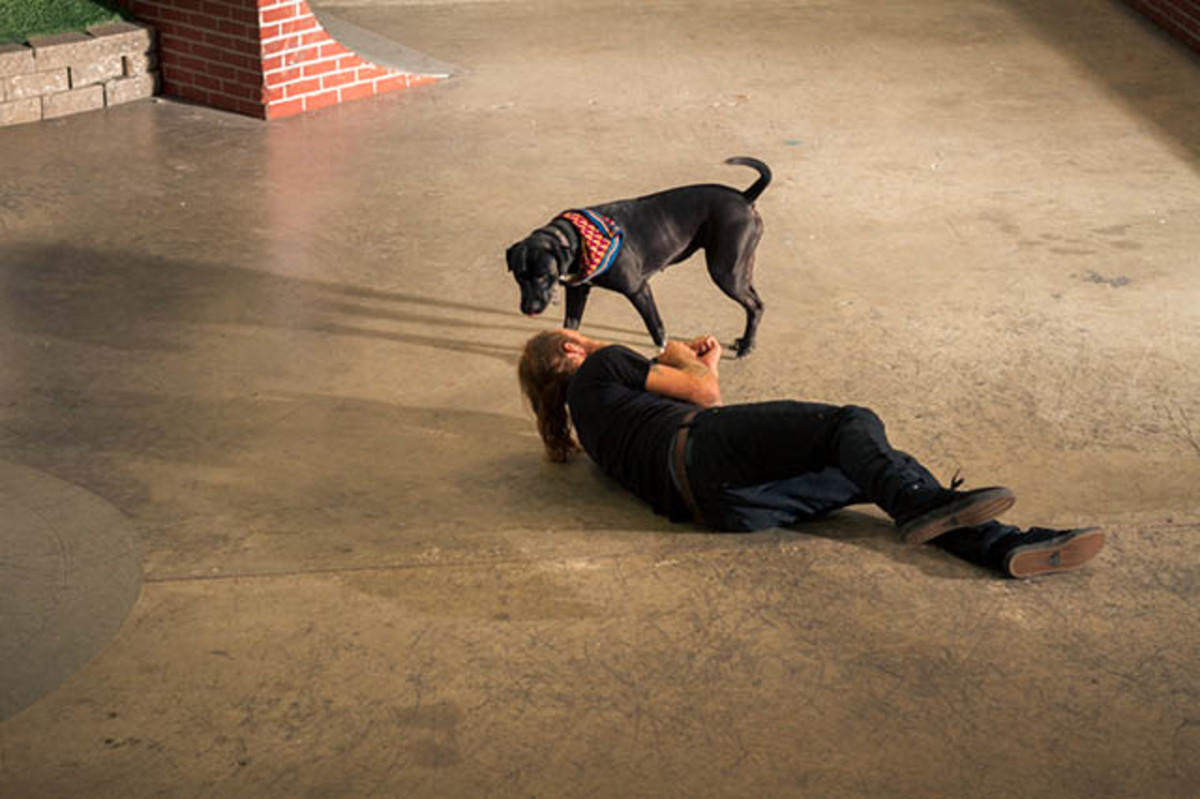 What does it feel like to battle with a trick and eventually make it?
There's no feeling in the world like that; it's the best drug in the world. The feeling of rolling away from something you've been trying for a long time is unmatchable. That's what I live for. That's the moment that has so many of us addicted to skateboarding. It keeps you coming back for more; it's been that way since I first started riding a skateboard.
Getting past the fear is part of it, but accomplishing your goal after putting so much into it is a high like nothing else you could ever feel.
More from GrindTV
Skiing's 'Eclipse' tops Banff Film Festival
Big-mountain pro Jeremy Jones talks future of snowboarding
Champion surfer in coma after suffering shark attack in Australia
For access to exclusive gear videos, celebrity interviews, and more, subscribe on YouTube!