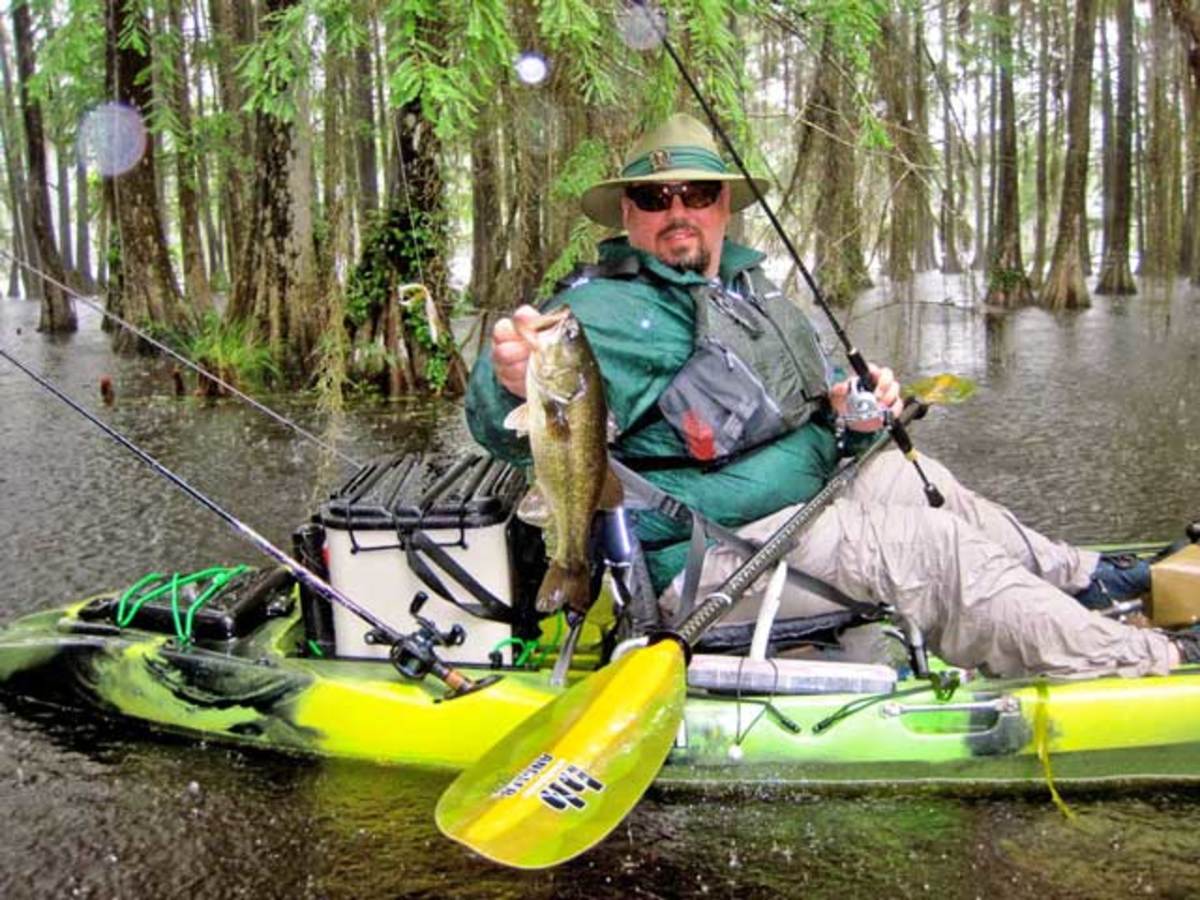 By Jerry McBride
"Had to drag the buzzbait right over the stump," Funk laughed. Hauling the 2-pounder up for a photo as I wiped the water off my camera lens, he said, "The fish missed it on the far side and swam around to this side and hit it again."
It was apparently going to be a day of short-cast, close-quarters combat fishing.
Conditions were far from optimal—the storm had already dropped 18 inches of rain and a number of trees–but it was the only day before deadline that meshed for Chris Funk and me to take Jackson's new Coosa HD out for a review ride. The miserable weather and maneuvering through flooded shoreline brush would certainly determine how the boat handles adversity.
Look for a complete review of the Jackson Coosa HD and some great photography amid the incredible backdrop of Merritt Mill Pond in the Summer issue of Kayak Fish, on newsstands starting June 12.
The article was originally published on Kayak Fish
For access to exclusive gear videos, celebrity interviews, and more, subscribe on YouTube!