Artists Wayne Adams and Catherine King decided a long time ago that they were going to live life the way they wanted to, all the while being self-sustaining and responsible. Thus, in 1992 Freedom Cove was started near Vancouver Island in British Columbia, Canada.
Freedom Cove is a self-built floating island made of interconnected platforms that houses greenhouses, gardens, a lighthouse and anything else you would want on an island. Built without the aid of power tools, it speaks volumes to the couple's ability to create.
RELATED: Architect dreams up ocean city made of trash
They generate their own electricity using photovoltaics, collect rainwater, grown their own food and fish to be fully sustainable. Living full-time on their self-made floating island for the last 24 years, they've raised two children in Freedom Cove and have plenty of time to themselves for their art while continually evolving their own tiny island — Wayne is a sculptor and Catherine is a retired ballerina and carver.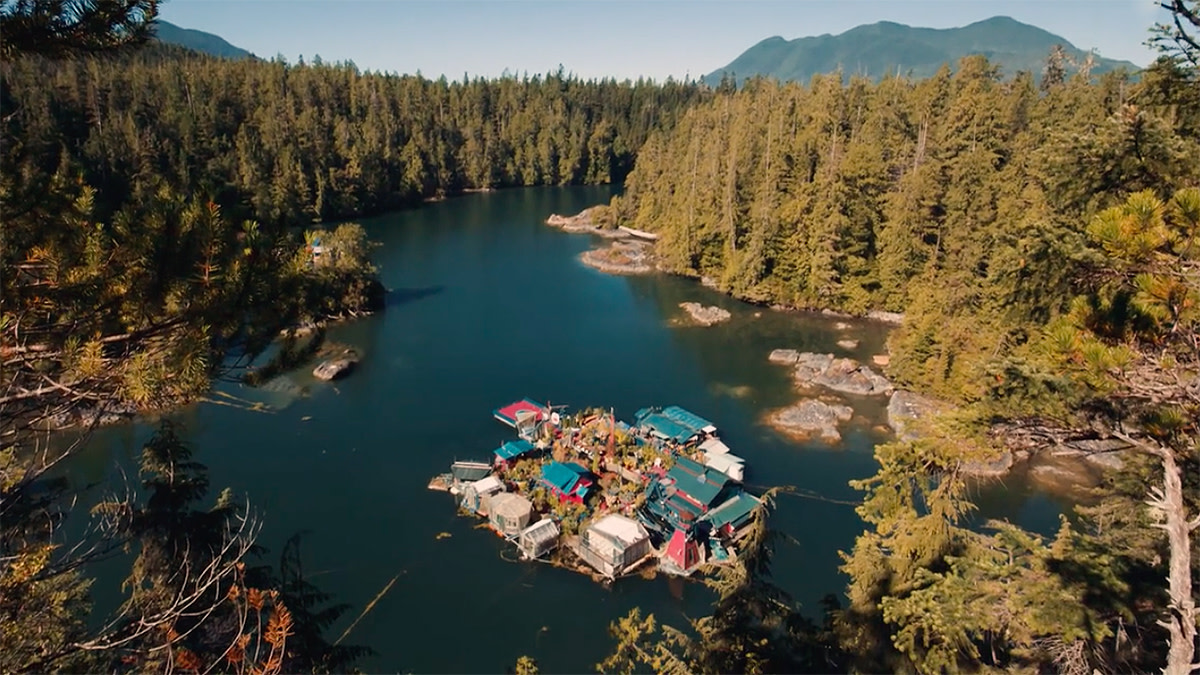 More from GrindTV
These are the world's wildest bike courses
Bike riders mysteriously huck giant tricks in field of flowers without ramps
The best backpacking trails for beginners
For access to exclusive gear videos, celebrity interviews, and more, subscribe on YouTube!