The last time we checked in with the winners of our 2017 Dream Adventure Contest, presented by NRS — Martin Trahan and Jillian Brown — the Canadian duo had reached Omaha, Nebraska and were beginning the latter stages of their 4,750-mile, cross-continental canoe voyage dubbed Coursing Through America.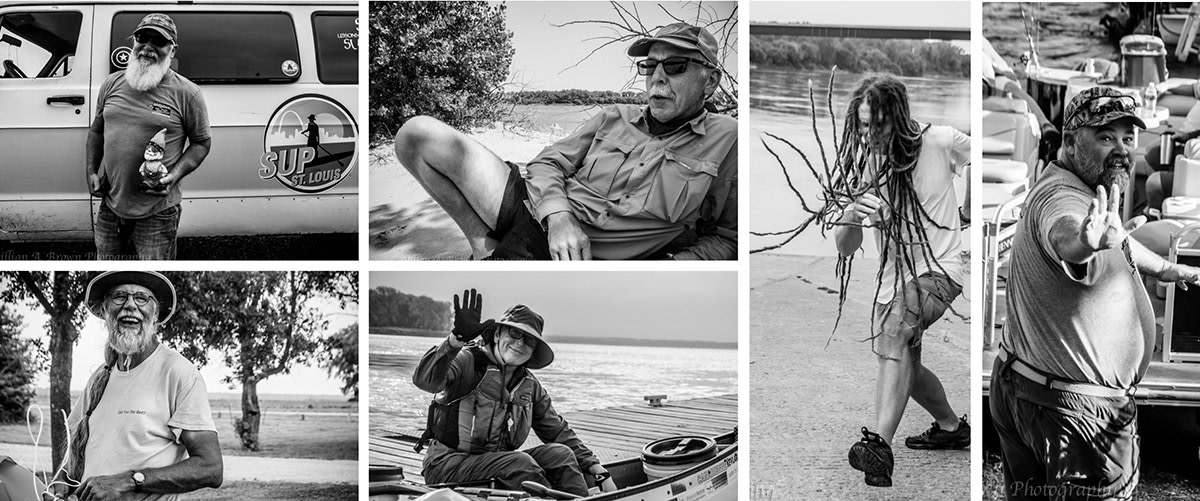 They had overcome various challenges together including Brown breaking her foot during a 375-mile portage over the Great Divide and a terrifying night in which they narrowly avoided being hit by a deadly tornado. Despite the hardships, they continued to make great time and hit a major milestone in late August when they reached the famous St. Louis Gateway Arch and finished their journey on the Missouri River.
They had paddled 3,125 miles in only 115 days and it appeared like nothing would slow them down. The feeling was short-lived and the accomplishment would be their final as a team.
Only days later, Trahan made a surprise announcement that he and Brown were parting ways. While they would both be sticking with the original plan of paddling to Miami — it would be separately.
From Trahan's Instagram:

On August 29th, I had to take a heartbreaking and very sad decision. I took the decision to paddle to Miami with a new teammate. Unfortunately, after 123 days spent together, 24/7 in the same canoe and same tent, Jill and I will no longer be part of the same expedition.

I'm really proud of what we accomplished together from Astoria (Oregon) to St-Louis (Missouri), it's huge and I'll never forget all the good memories. Jill is a very talented photographer, a nice human being and did an awesome job documenting the expedition. Great things will happen to her in the future. I'll always keep promoting her work and the quality of her art … I hope she finds what she is looking for. I wish her the best of luck. I'm sure she will succeed and get to Miami before us!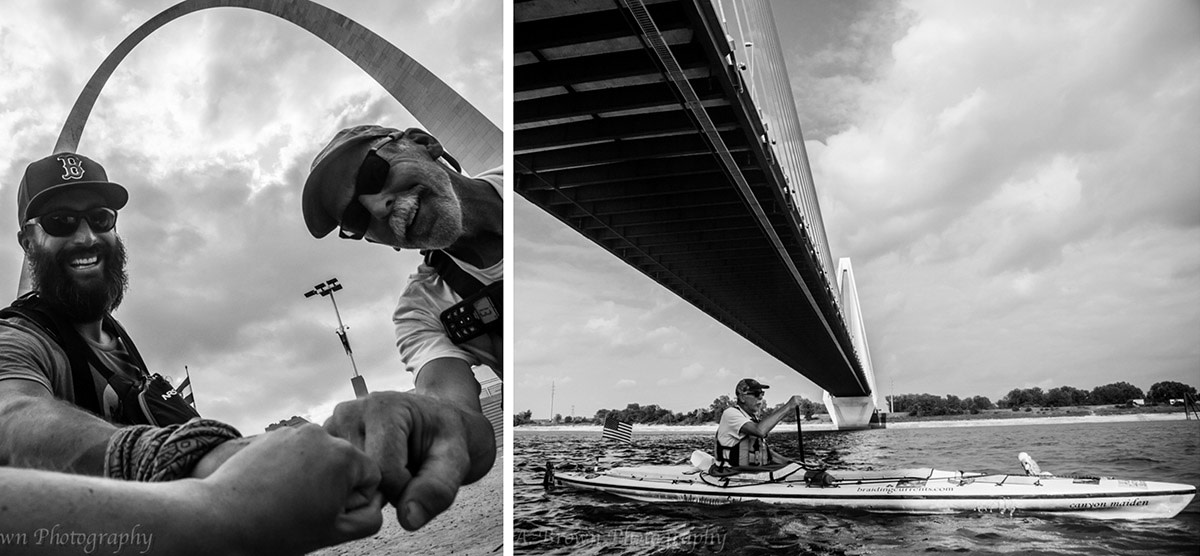 In place of Brown, Trahan first brought on Tanner Aljets, who Brown praised for his help navigating the busy traffic of the St. Louis barge terminals, as "a huge factor in keeping everyone calm and safe." After two weeks, Trahan then substituted Aljets for Park Neff — who had paddled the Mississippi River from source to sea in 2016 — to be his new paddling partner past the Mississippi-Arkansas River confluence. The two were also joined by Jim Emanuel, a Montana paddler working to raise money for pediatric cancer, who had already been canoeing alongside Trahan and Brown after, meeting them on the Missouri River during his 3,400-mile expedition from the headwaters of the Missouri to the Gulf of Mexico.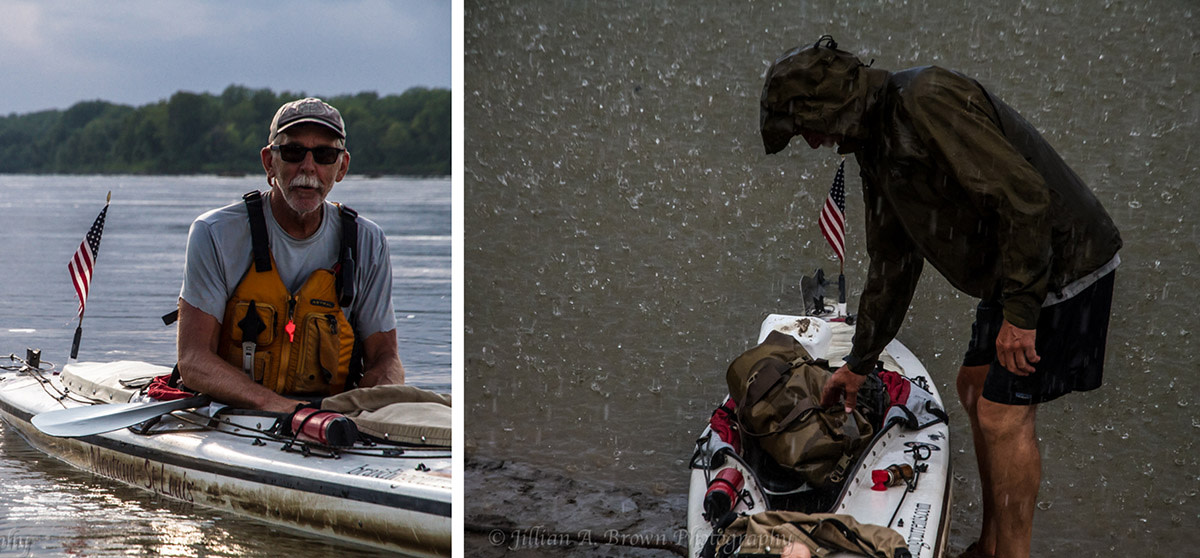 The trio made quick work of the Mississippi River and has already reached the Gulf of Mexico via the Atchafalaya River route. However, with both Neff and Emanuel having to return home after reaching the Gulf, Trahan faced yet another teammate conundrum.
"I'll try to find a new teammate to paddle the Gulf in my actual canoe," said Trahan. "If I don't find someone, I'll buy Jim [Emanuel's] Clipper C1[sic] canoe and will paddle solo."
It looks like, based on Emanuel's latest Facebook post on Friday, that transition happened and Trahan is now paddling solo and, according to his tracker, nearly to the Louisiana-Alabama border:

Trahan's original teammate has already adopted that latter, go-it-alone strategy. Brown is carrying on with the original mission, albeit completely solo.
The journey ahead for Brown may not have been what she imagined, but judging from her Instagram feed, she is taking this latest development in stride. She's currently paddling down the Mississippi River and is making steady progress.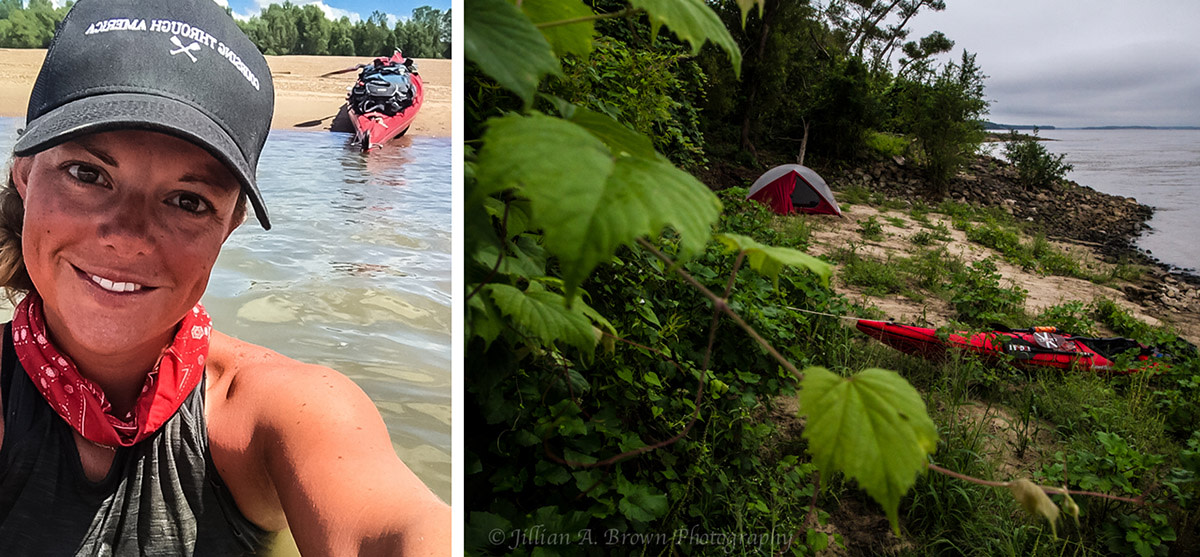 I was exhausted and battling a stomach bug at the time. I lay a little extra long that morning in the tent. Opting to paddle only a half day to try and recover. The toll of holding anger and stress I had let build and was now overwhelming my paddling. My body and mind felt it. I was depleted and yet, out here, on the river the daily routine does not stop. Packing up, I pushed on and even with the half day reached my 50 mile daily goal.

 

But my breaking point was near, and as my small battery pack ran low, so too did my patience and enjoyment. Reaching out two days later to river family, I needed away. To return to the river in a couple days after I have washed clear the hurt and can allow the waters to run through me purely again.
— C&K will continue with updates on both Trahan and Brown's progress as they both continue to make their way to their final destination of Miami. In the meantime, follow Trahan via Coursing Through America's tracker and Brown via Instagram. [Eds. Note: This story has been updated to include Tanner Aljets's contribution to the expedition]
The article was originally published on Canoe & Kayak
For access to exclusive gear videos, celebrity interviews, and more, subscribe on YouTube!