This review is featured in Canoe & Kayak's 2011 Whitewater Annual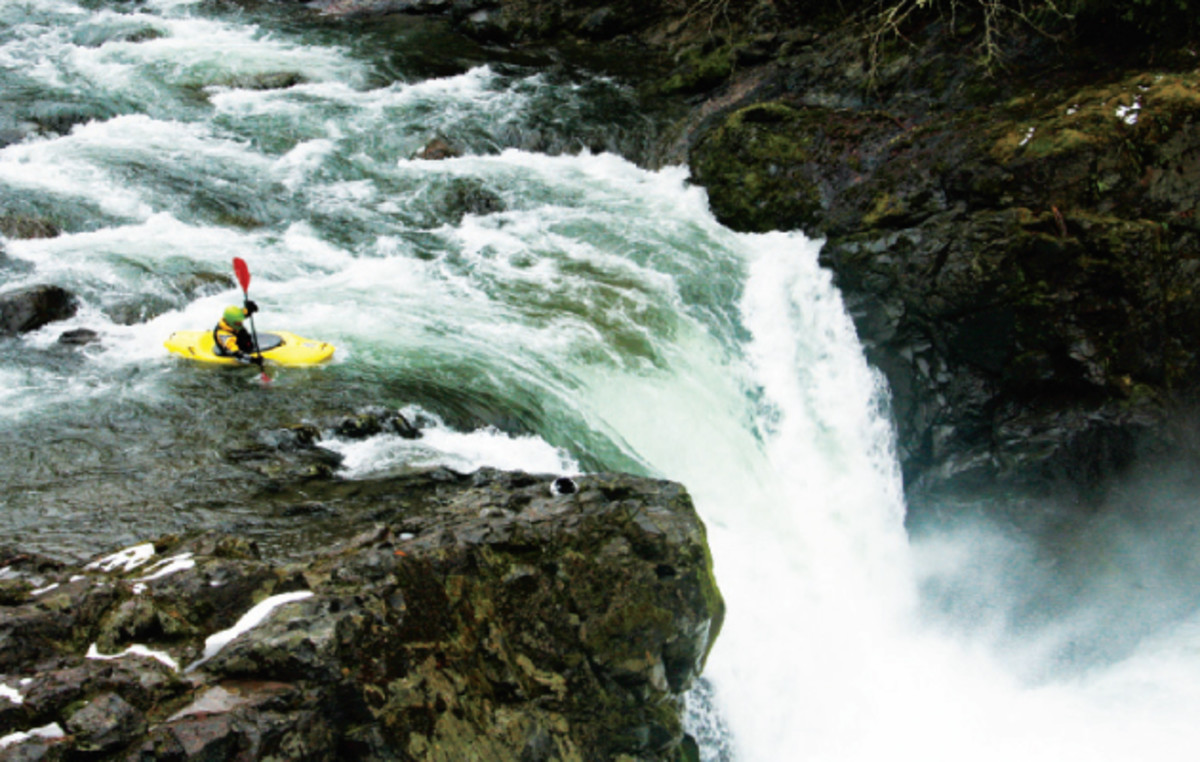 Squatting in the rain on the banks of Washington's East Fork of the Lewis, MacGyvering a drain-plug from a rotten stick and duct tape, it hit me; creekboating is an odd human behavior. The practice pushes the limits of what's possible in a small, plastic boat, and challenges manufacturers to make reliable kayaks that paddlers can trust. That's why we love it. Creekboats need to not only handle abuse, but excel at it-from punching through terminal holes to making split-second adjustments above manky drops. Every time. Even with a duct-tape drain-plug.
Which brings us to the passerby at the Chelatchie General Store, who reminded me just how novel creekboating can seem. "Isn't it a little cold to be kayaking?" he asked, eyeing the fleet of five new creekboats atop the road-weary Canoe & Kayak rig parked between piles of rotting snow. C&K staffer Nick Hinds, wearing only a blue fleece onesie and a grin, was at the counter buying Slim Jims and Rainier tall boys. Outside, it was 40 degrees and raining-hard. I told the man that we had just finished paddling Canyon Creek, a classic Class IV-V rollercoaster with a seemingly endless supply of waterfalls. He shrugged and walked away. "You're crazy," he said.
For those like-minded paddlers who crave gradient and could care less about cold and rain, the Northwest is a whitewater wonderland. Something's always running. Snowmelt clearer than gin rages down deep, winding gorges from mountains peeking through heavy clouds, and huge drops stack through the tangled, moss-covered forests. Crazy or not, we couldn't think of a better place to test this year's most worthy drop-stomping, all-weather, limit-busting rides. – Dave Costello

The article was originally published on Canoe & Kayak
For access to exclusive gear videos, celebrity interviews, and more, subscribe on YouTube!