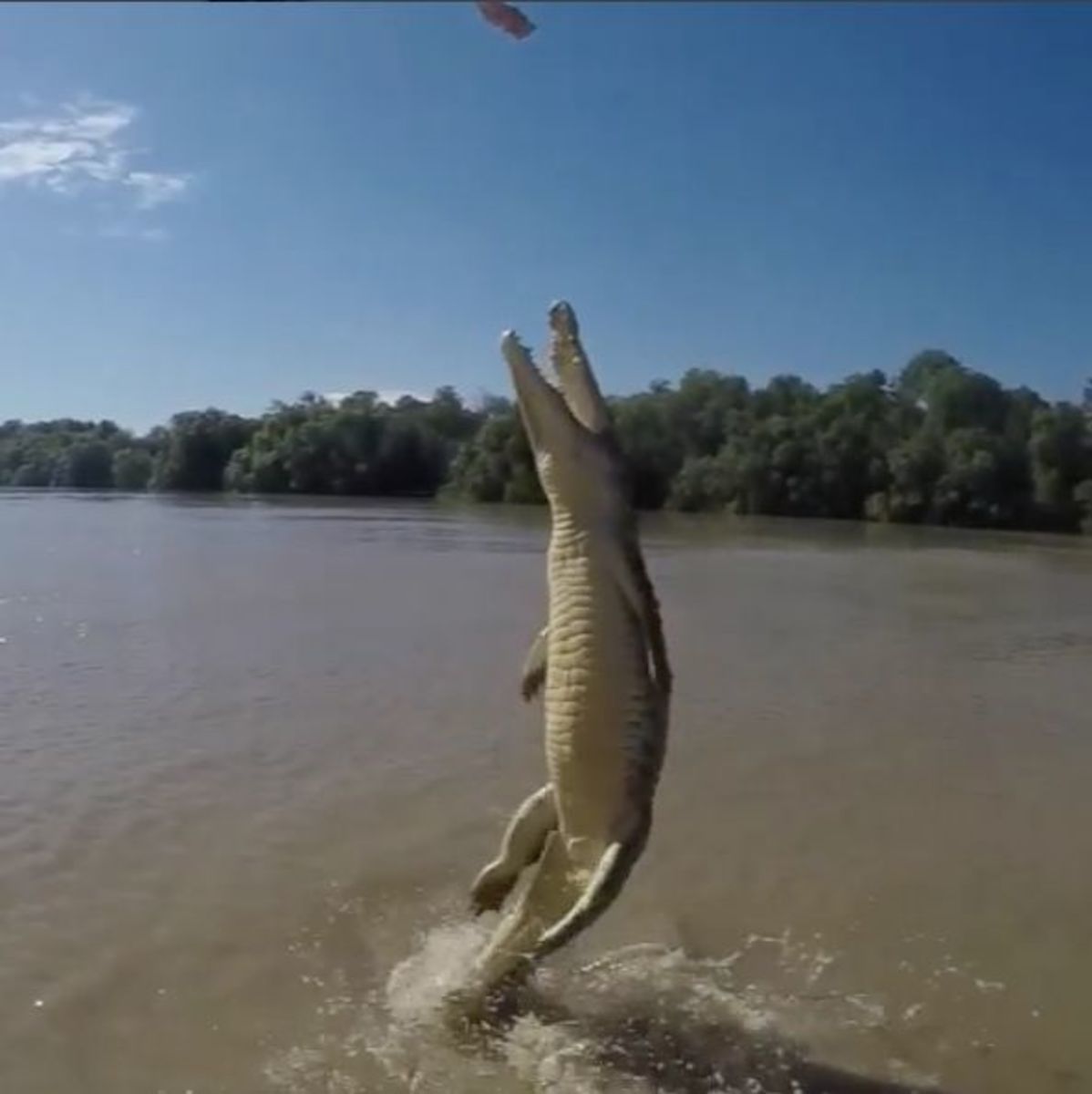 A saltwater crocodile revealed the incredible power of its tail when it launched itself like a missile completely out of the water as it attempted to grab a hunk of meat held out over its head in the waters of Northern Australia.
Trevor Frost, a National Geographic photographer and Eddie Bauer Adventure Guide, was awarded a grant by the National Geographic Society Expeditions Council to document saltwater crocodiles in ways never done before.
Part of his fieldwork included this amazing demonstration that he posted video of on his Instagram account the other day:
"Crocodiles have incredibly strong tails," wrote Frost, who lives in Richmond, Virginia. "Their tails propel them in the water like torpedoes from a submarine. In fact, as you can see here, their tails are so strong that they can propel their entire body out of the water.
"Crocodiles are so cool. Stay tuned for more amazing crocodile photos and videos."
And more are certain to come. Frost wrote on his website that part of the documentary plan was to deploy "disposable remote control boats that are rigged with cameras and designed to be attacked for 'first person view' or FPV footage of a crocodile attack."
Sounds equally as intriguing.
More from GrindTV
How to eat breakfast like an adventure athlete
Is the Helix the world's best folding bike?
How I Got the Shot: Making powder turns in Chamonix
For access to exclusive gear videos, celebrity interviews, and more, subscribe on YouTube!