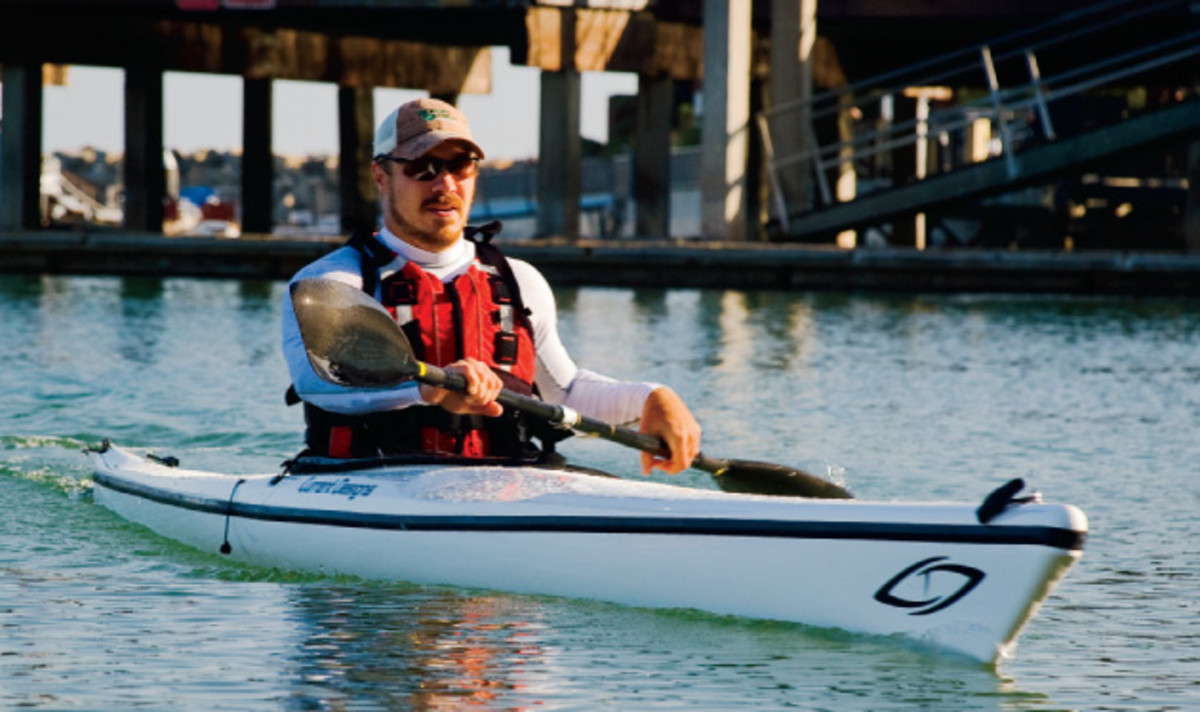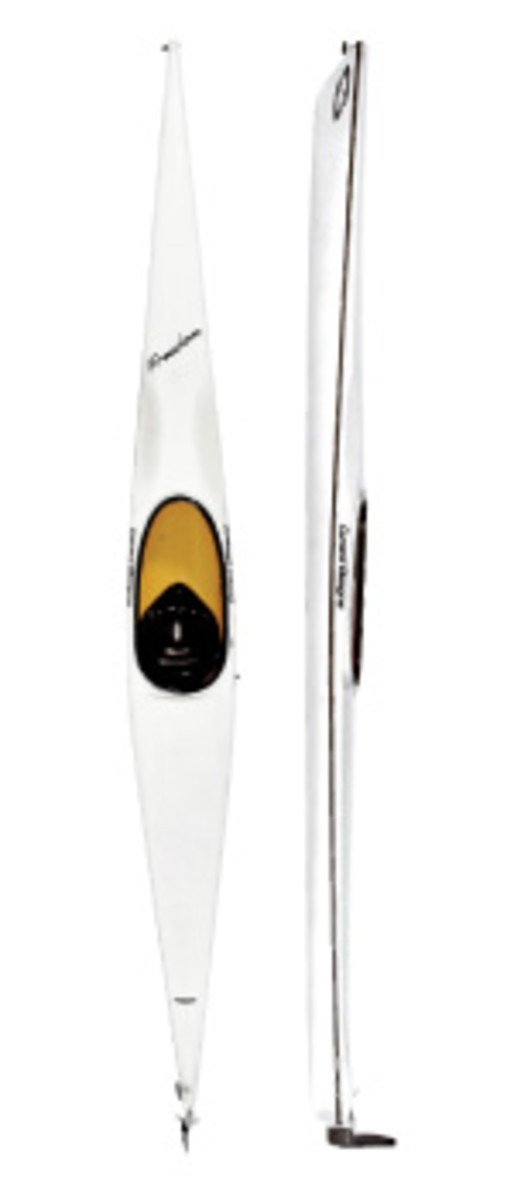 CURRENT DESIGNS FREEDOM
($ 2,499 in Kevlar, cdkayak.com)
L: 18′; W: 21.75″; D: 11″; 33 lbs.
Here's a boat that increases both your heart rate and fun rate. Long, fast, and exceedingly light, the smooth-lined Freedom is also surprisingly stable for those craving a specialty fitness boat, making it a great fit for any traditional sea kayaker looking to move faster while sacrificing only a wee bit of stability. CD has kept its race-proven, light and stiff Stratus hull design, but has retooled the Freedom's deck and outfitting. "It's a bare-bones fitness kayak," designer Bill Kueper says. "We wanted to add as many go-fast features as possible." Features like the recesses cut into the foredeck for better hand clearance when really digging into your strokes. The seat is also adjustable, fore and aft, allowing you to dial in the trim, boosting efficiency and, consequently, speed. "The seat is definitely designed for raised-knee paddling," one tester observed. "The cockpit is supposed to allow you to also have traditional leg placement, too, but it feels more natural paddling this boat with knees up and loaded, low-angle strokes." The foot pegs/rudder pedals adjust easily while seated, and the no-fuss SmartTrack rudder system performed flawlessly: "Slick" was the term one tester applied. "There's not a lot of bells and whistles on this thing," he continued, "but it works well and has everything you need to go fast." General consensus: a sleek performer that's just plain more stable than other boats in this class, if you can swallow the hefty price tag. –Dave Costello

The article was originally published on Canoe & Kayak
For access to exclusive gear videos, celebrity interviews, and more, subscribe on YouTube!