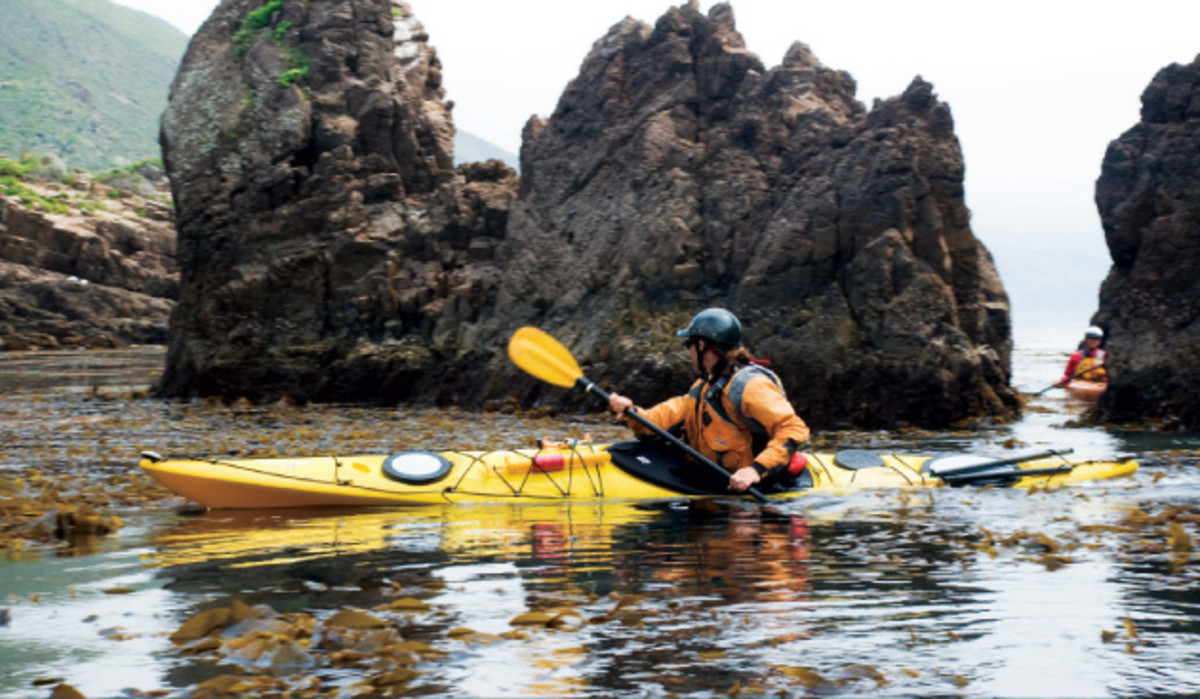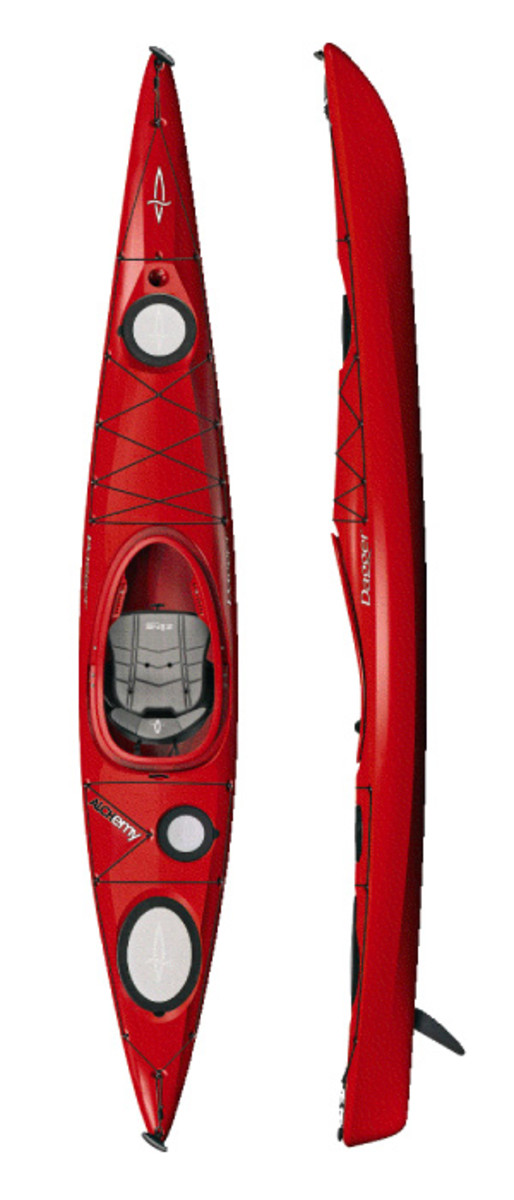 Capable sea kayak bred from the river
DAGGER ALCHEMY 14.0L
($1,299 in roto-molded polyethylene, dagger.com)
L: 14′; W: 24″; 54 lbs., also in a smaller 14.0S model
Dagger started out as just a couple of guys in 1988, building whitewater kayaks in a small shop with a dirt floor. Now, they have new floors, a lot more shops, and have moved their whitewater expertise over to the recreational touring ring with their Alchemy series. "We set out to create a boat that has excellent speed in a 14-foot length," says Bob McDonough, a member of the Dagger Design Team, "while still maintaining a high level of maneuverability." The low rocker and pronounced chine certainly provides a more agile ride than your typical sea kayak, and gives confidence-boosting primary and secondary stability to either aggressively edge turns or just keep 'er upright if you're starting out. The long waterline and shallow-V cross-section helped maintain speed and tracking, but paddlers used to longer boats still found the Alchemy comparatively squirrely. "For a river kayak, it's a very long, fast, straight-tracking boat; good for extended expeditions," a tester noted, adding that, "on the ocean it is a short, extremely maneuverable, rough water playboat." The outfitting is set up with thankful adjustments to hips, thighs, leg height and back band tension, that dials your fit comfortably as you push into more uncomfortable waters.

The article was originally published on Canoe & Kayak
For access to exclusive gear videos, celebrity interviews, and more, subscribe on YouTube!