Leave it to RVCA's Danny Fuller to fuse the celebrity-filled New York City art scene with that of his surf brethren. The Kauai surfer did just that last week in the tony Chelsea district of NYC. Danny's good friend and ripping water cinematographer Daren "Dazzer" Crawford was there and was kind enough to share some of his photos and write the captions for the slideshow.
In attendance were the likes of Howard Stern, Matt Dillon, Mike D from the Beastie Boys, a bunch of Danny's surf bros, and most importantly Danny's Sports Illustrated swimsuit model girlfriend Tori Praver. Unfortunately, we cannot confirm or deny the rumor that Howard Stern barfed all over the stairway…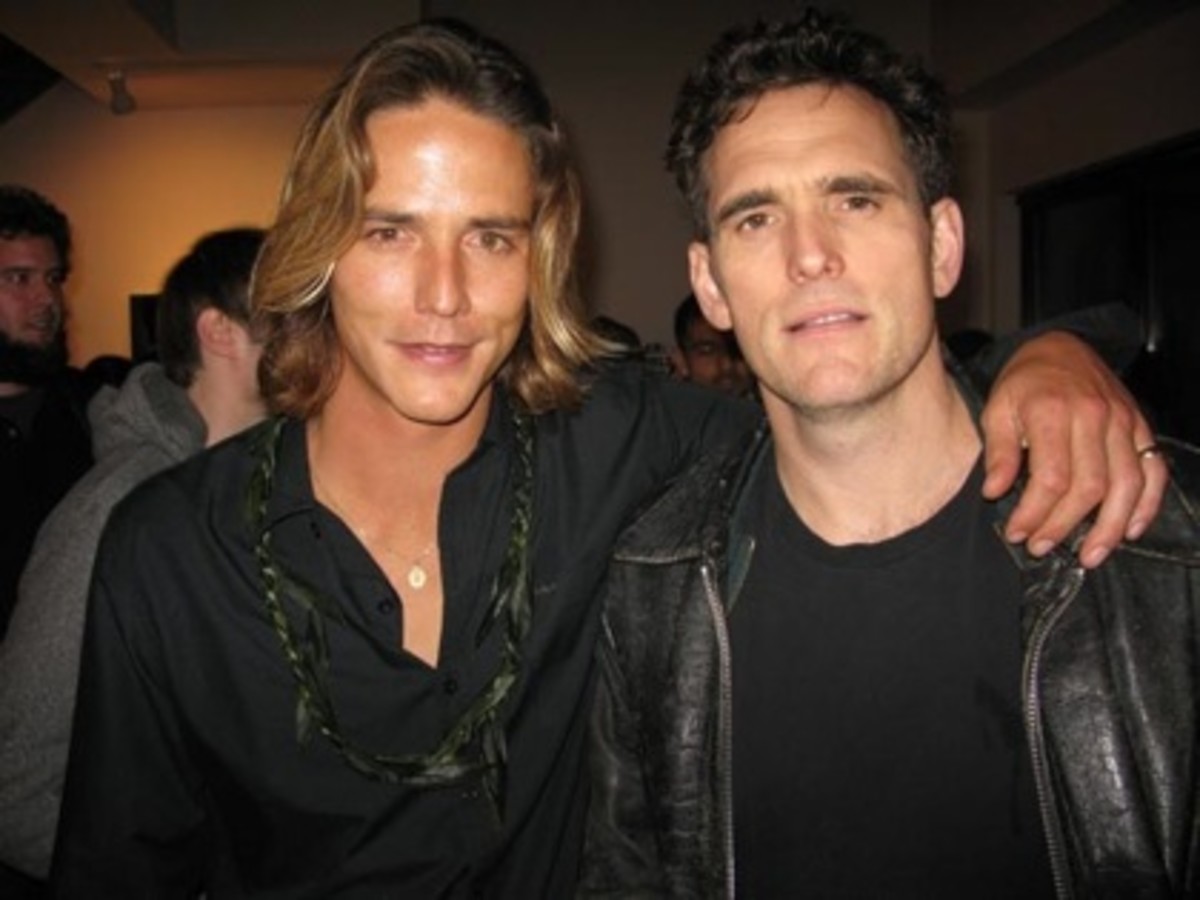 Danny Fuller with the one and only Matt Dillon. Photo courtesy RVCA.
Video: Danny and the boys at Pipeline…
For access to exclusive gear videos, celebrity interviews, and more, subscribe on YouTube!