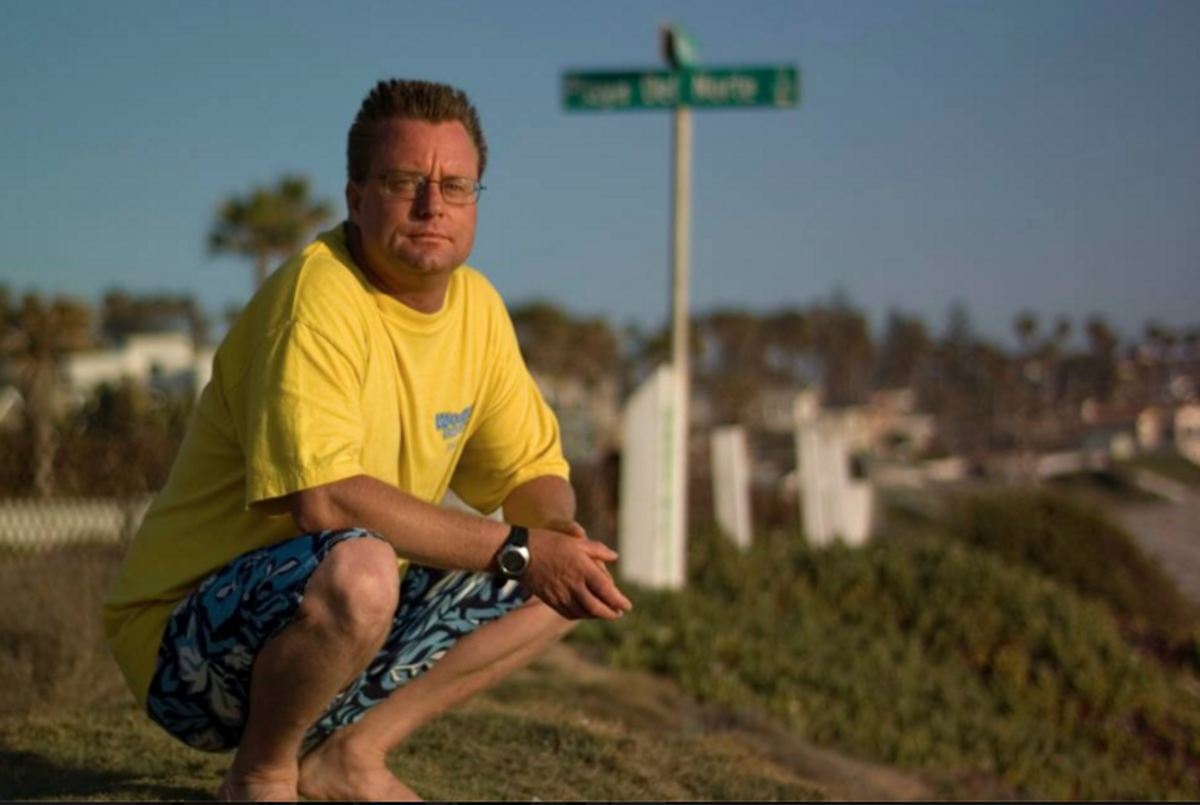 As reported by SURFER, on Monday, former World Tour surfer David Eggers passed away of a suspected heart attack at age 45. He was found dead in his home in the Salton Sea area of California
Eggers will perhaps best be remembered as the poster child for wasted potential and surfing ability, as well as an example of the importance of mental health research.
RELATED: Heavy swells turn North Shore deadly
A dominant youth surfer from San Diego, Eggers was a fiercely competitive surfer and World Tour rookie by age 16 in 1986, with a career that seemed destined for greatness. Eighteen months later, he was a complete burnout, off tour and freebasing cocaine on the streets of San Diego.
From that point forward, Eggers life was a series of failed comeback attempts and abandoned tries at sobriety, until two decades later, when it was discovered that he suffered from schizophrenia.
By 2007, Eggers was three years sober and working at his father's bar in the Salton Sea area, coming to grips with his present and past.
From writer Matt Warshaw's obituary of the once-great surfer:
"I only met David Eggers once. It was at my house, in 1989, during his short and woefully unsuccessful pro surfing comeback. He was intense. Spooked me, in fact. He talked blandly about wanting to be 'humble and professional' this time around, then lit up when I asked about his famous competitive drive. 'You know, I figured things out real quick,' he told me. 'Surfing is not a team sport. The kids I was surfing with didn't know that. You don't pal around. You escape. You eat by yourself, rest by yourself, do everything by yourself.'….I like to think that over the past few years, with the help of family, friends, meds, Jesus, and whatever else might have worked, David was at peace with himself and his past. To push it further — and perhaps it sounds strange given how little time was left — I like to think that David was looking forward to what was next."
While his life may ultimately be a cautionary tale, his untimely death elicited sadness among those who knew him in the surfing community, who took to Twitter to eulogize a former surfer who came to understand fragility on a deep level:
RIP to California's OG golden child, David Eggers… https://t.co/dptEXgCq5j

— ryan taylor (@realryantaylor) November 18, 2015
80's surf phenomenon David Eggers passes away. Rest in peace. https://t.co/Zyc51Sobor

— Timothy M (@McYarth) November 18, 2015
Somebody write his story in a film please. https://t.co/EfVSYvdlIU

— Karen Marie Sullivan (@yourkaren) November 18, 2015
RIP: DAVID EGGERS https://t.co/sTW9OJwvuw #Surfline via @Surfline

— Alesa K West (@islandofmisftz) November 18, 2015
David Eggers RIP. Thanks for the wild times and stories that will live on forever.

— Kevin Zinger (@kevinzinger) November 18, 2015
You can read more about Eggers' struggles with mental health and his road to recovery at SURFER.
More from GrindTV
Get bikini-ready with surfer Erica Hosseini
Crossing the country? Don't just travel, explore
The Weekly Grind: Nov. 16, 2015
For access to exclusive gear videos, celebrity interviews, and more, subscribe on YouTube!