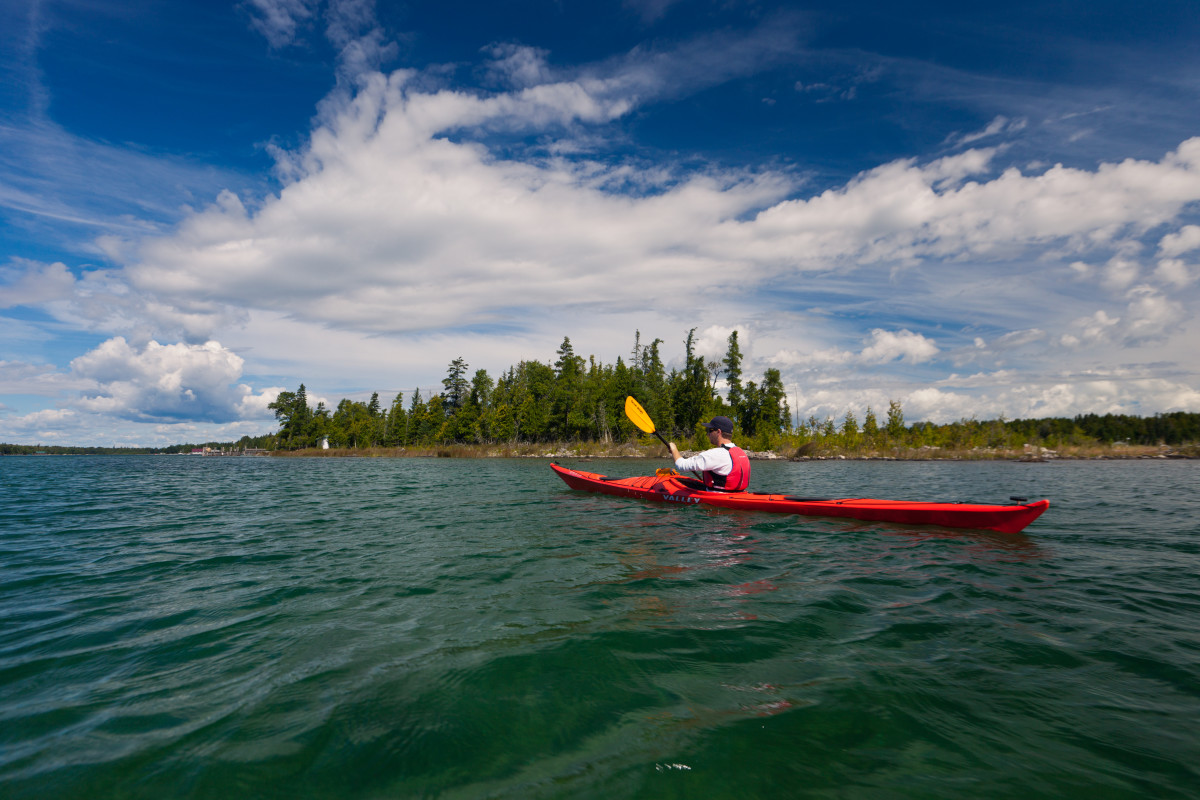 Sea Kayaking an Inland Sea
Hessel, Mich.
A 10-mile day trip circumnavigating Government Island touches on the best of Lake Huron's Les Cheneaux Islands, a sea kayaking paradise recognized by the Nature Conservancy as an important coastal ecosystem of wetlands, sandy shores and mature forests. Launch at the public dock off of M134, north of the Mackinac Bridge near Hessel, Mich. Paddle three miles of sheltered water linking Hill, Coryell and Number 8 islands to Government, where you'll find great lunch spots (and three first-come, first served campsites). It's another six miles to paddle around Government's undeveloped shoreline and to retrace your route back to the launch. Local knowledge: Woods and Waters ecotours, woodswaterecotours.com.
The article was originally published on Canoe & Kayak
For access to exclusive gear videos, celebrity interviews, and more, subscribe on YouTube!