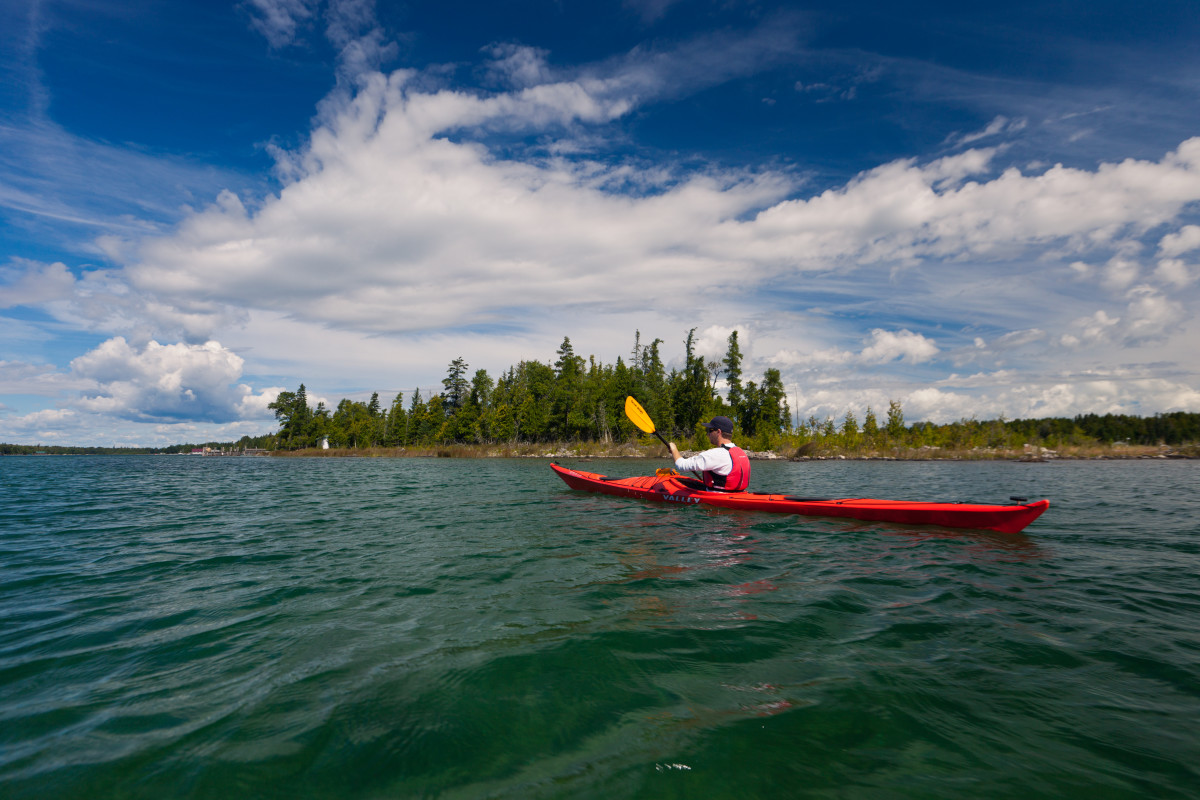 By Conor Mihell
As we've said, day trips are what turns casual paddlers into lifelong addicts. The ability to make a quick getaway to escape your daily routine and become fully engulfed in a paddling trip is magical, but before you decide to venture off onto your first day trip completely unprepared, there are a few basics you'll need to keep in mind to get the most out of your day trip. Here's our five-step guide to day tripping the right way:
Essential Gear:
Just because it's a day trip doesn't mean you shouldn't prepare for every possibility. Besides the PFD, bailer or pump, whistle and throw bag that you carry on every outing, pack a lightweight tarp for shelter, map and compass (or GPS), extra layers, food and freshwater, fire starters, first aid kit, and a simple repair kit consisting of, at minimum, duct tape and a multi-tool. Carry one spare paddle for every four paddlers.
Guided or self-Guided:
Even if you think you have the appropriate gear and the skills, going guided can enhance the experience with paddling instruction and local knowledge. If you decide to go it alone, research and plan your route in advance using guidebooks, online resources and topographic maps or marine charts to identify danger zones, landings and contingency access points.
Day Trip Distances:
The amount of distance you can cover in a day varies depending on river currents and ocean tides, wind, weather, rapids, portages, scenery, and the number and fitness level of your group. In general, even fit paddlers should keep limit day-trips to less than 15 miles; cut this maximum in half for family trips.
Group Dynamics:
Make sure everyone in your group has the same expectations before heading out. Things will go south fast if one member of your party wants to fish, bird-watch or relax while another is training for the Ironman.
Juggling Logistics:
In general, meeting at the takeout, leaving one or more vehicles (with a good supply of dry clothes, cold beverages and greasy snacks) and carpooling to the put-in is the easiest way to handle the shuttle. Just be sure to keep track of keys to save yourself from major headaches. Your best bet is to hire an outfitter if you're traveling in a single vehicle; or be sure to leave yourself plenty of time if you choose to bike or hitchhike the shuttle.
–More from C&K's START PADDLING homepage.
The article was originally published on Canoe & Kayak
For access to exclusive gear videos, celebrity interviews, and more, subscribe on YouTube!