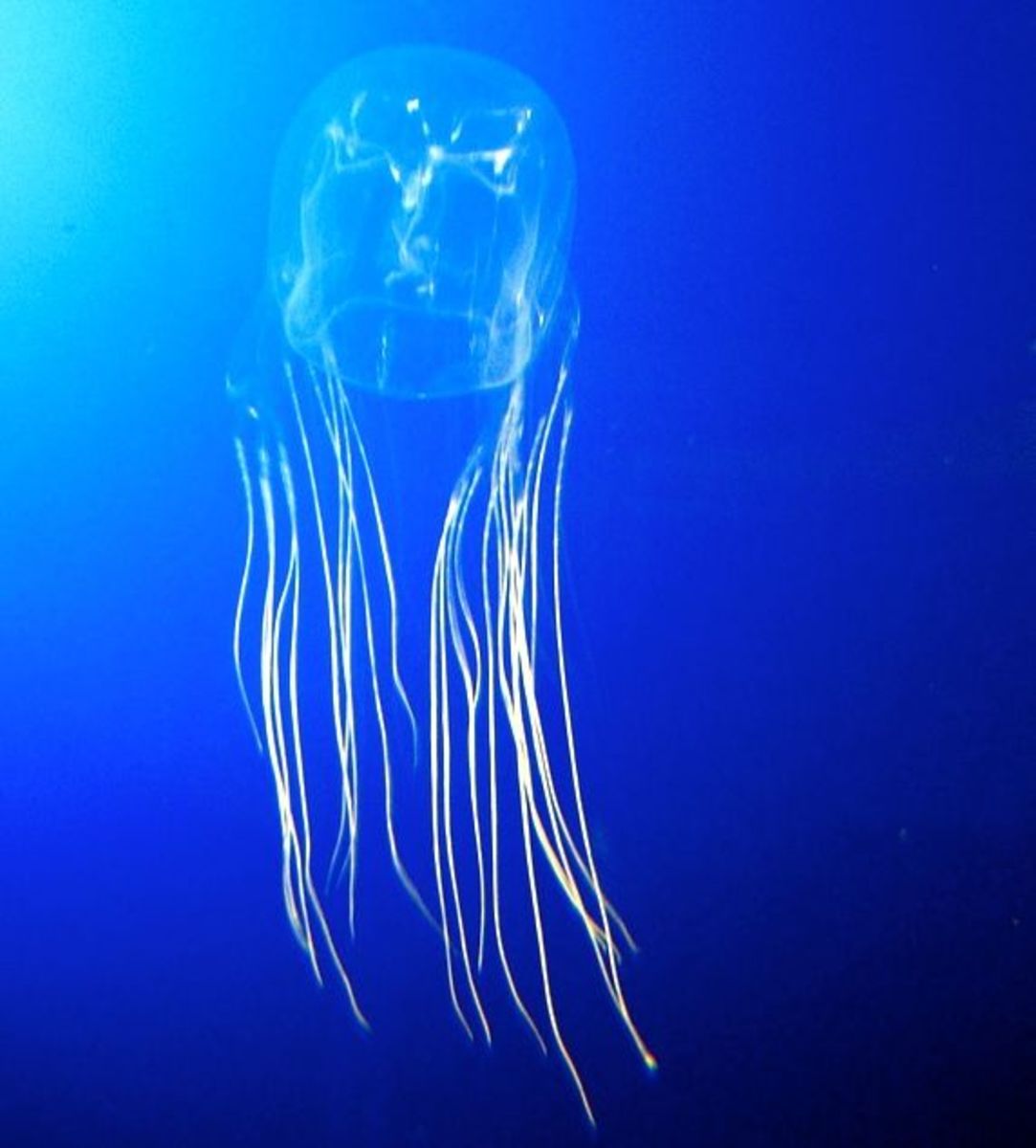 A Russian mother and her 2-year-old son were in the shallow waters of a beach on Koh Sumui Island in southern Thailand when they were stung by a deadly box jellyfish, referred to by some as "the world's most venomous creature."
The boy lost consciousness and was helped out of the water by beach-goers, one of whom began administering CPR when it was determined the toddler's heart had stopped, according to Central European News via FOX News and AOL.
The boy regained consciousness after his heart had stopped for two minutes. He and the mother were taken to Bangkok-Samui hospital.
The mother, Yekaterina Ivanova, 29, was not affected by the venom as quickly as her son because her body mass was bigger, CEN reported.
RELATED: Bite from dangerous invasive sea creature lands man in hospital
Both are reported to be out of danger and in recovery at the hospital.
FOX News said that since the end of June, box jellyfish have stung 11 tourists.
A 5-year-old French boy died after being stung by a box jellyfish in August 2014, prompting Thailand to erect warning signs and first aid stations. A 4-year-old child died when stung by a box jellyfish at Galveston Island in the Gulf of Mexico in 1990. Other fatalities have been reported, though most sting victims are said to survive.
LiveScience reported six years ago that 20 to 40 people die by stings from box jellyfish in the Philippines alone, according to the U.S. National Science Foundation.
More from GrindTV
Full disclosure on dating an outdoor junkie
Workouts for adventure athletes with Extreme Athletics
Here are the best foods to take into the wilderness
For access to exclusive gear videos, celebrity interviews, and more, subscribe on YouTube!