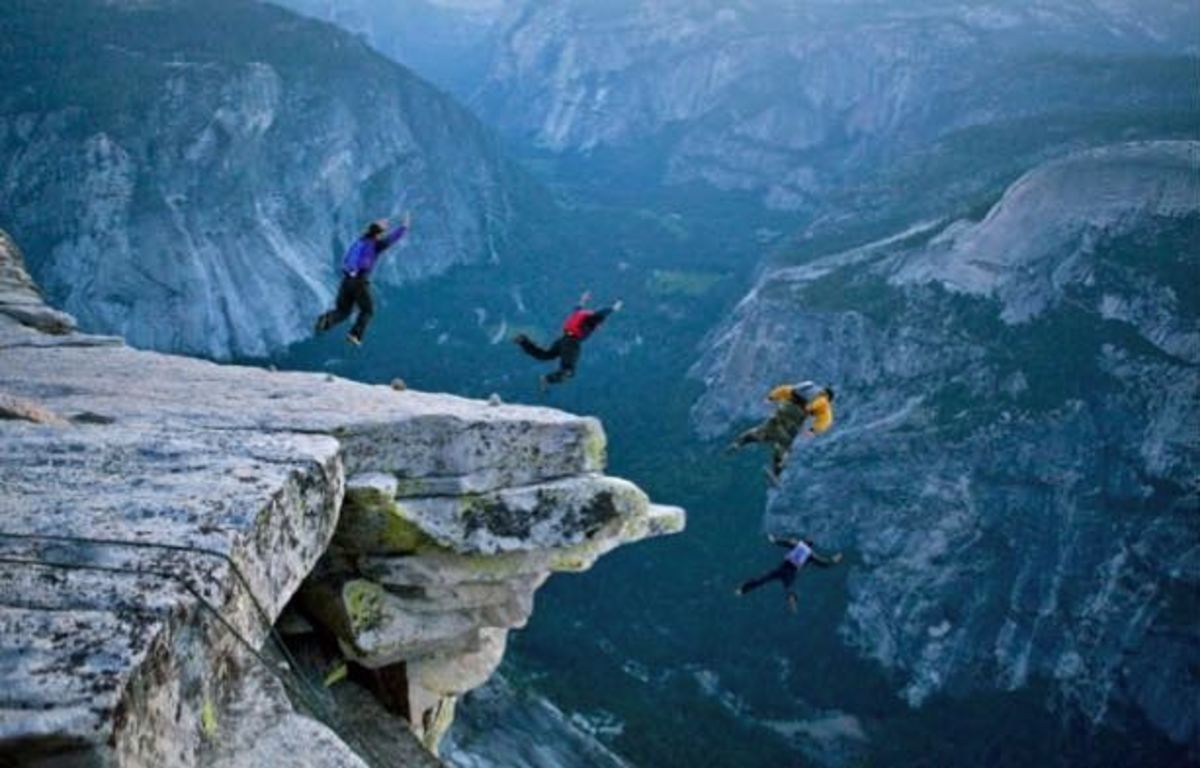 In a tragic irony, just nine days before his wingsuit accident, Dean Potter wrote about how he would continue to advocate for the legalization in national parks of the exact activity that led to his death.
BASE jumpers Potter, 43, and Graham Hunt, 29, died in Yosemite National Park while attempting a wingsuit flight after leaping from 7,500-foot Taft Point on Saturday, May 16. BASE jumping is illegal in national parks.
On May 7, Potter posted a photo on Facebook showing four BASE jumpers leaping off Half Dome in Yosemite and wrote, "This is one of my all-time favorite pictures of civil disobedience. I sure miss my friend Sean Leary. He's wearing the red rig in this picture."
This is another bit of irony. Leary died in a wingsuit accident in or near Zion National Park in Utah in March 2014.
Someone commented on Potter's post about being at a loss as to why BASE jumping at Yosemite is such a big deal since they allow free climbs without permits.
Potter replied, "I agree. It's an old rule and should be changed to reflect modern day. I'm actively pursuing the legalization of human flight in our national parks and slowly making progress. Hopefully more people will lobby with me!"
Instead, an eerie childhood dream came true.
Outside TV did an interview with Potter last year in which he talked about his adventures and yearning to fly.
"When I was a little boy, my first memory was a flying dream," Potter said. "In my dream, I flew — and I also fell. I always wondered as I got older if it was some premonition of me falling to my death."
Sadly, that's exactly what happened. But how? Why?
According to The New York Times, the pair jumped near dusk on Saturday not far for the iconic granite walls of El Capitan and Half Dome. They were trying to clear a notch in the granite cliffs but crashed into them instead. Neither deployed a parachute.
"It's kind of a trickier flight to go through this notch," Yosemite chief of staff Mike Gauthier told Outside.
RELATED: Top Shots: Action sports community remembers rock climber Dean Potter
Outside reported that the fliers' spotter heard two sounds. After failing to reach them via radio, she moved to the predetermined meeting place.
"They were optimistic, thinking that the men might have been arrested," Gauthier told Outside.
Unable to find the pair Saturday night, a search helicopter was deployed Sunday morning and located the bodies.
Jokke Sommer, a world-renowned BASE jumper and skydiver from Olso, Norway, understood that the fliers were proximity flying, whereby wingsuit fliers aim to come as close to a predetermined target as they can.
Sommer did his best to explain what might have happened to Potter and Hunt, writing in an email to GrindTV, "When we do proximity flying there is a lot that can go wrong and in most cases it is caused by misjudging the line.
"On this jump both crashed at more or less the same time, which makes me believe the leader (the flyer in front) misjudged the line or got trapped by the terrain."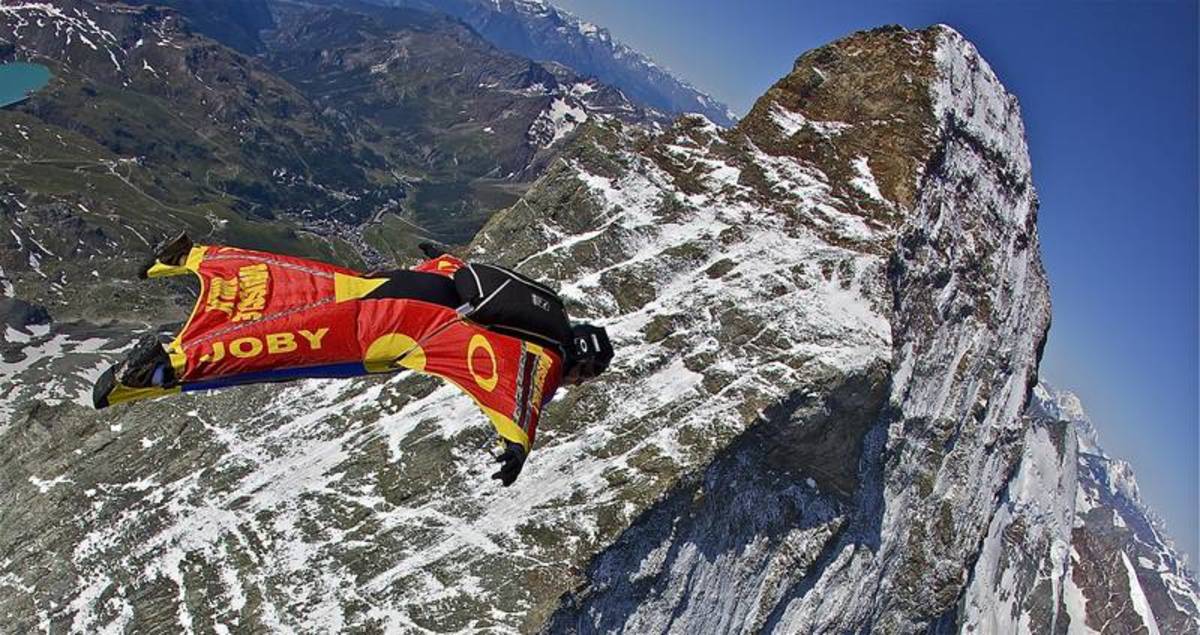 Sommer said it is hard for him to say more than this since he didn't know the line they intended to fly.
"After losing a lot of friends in proximity flying I have started working towards another direction to show the beauty of human flight, but in a different way," said Sommer, who is devoting more time to his Freefly the World project.
"I have been hoping that the increase in [proximity flying] accidents would lead to less people getting into this sport without the proper training and skills, but then you have incidents like this where both jumpers are extremely experienced and still ends up in a situation that turns fatal."
Sommer said he'd limit his proximity flying to a couple times a year but only on perfect days when he's feeling at his absolute best and at the top of his game. But others, it seems, will continue to push the envelope because of an inner drive.
"There are very few human beings in this world that love something so much, and have such a powerful passion for it, that they're willing to die for it," Jeb Corliss, who once survived a wingsuit proximity flying accident, told Outside TV last year.
Apparently, Potter and Hunt were among them.
More from GrindTV
Seaside mountain biking in Menorca, Spain
Jerky is making a clean-eating snack comeback

Unraveling the enigma that is pro surfer Jamie O'Brien
For access to exclusive gear videos, celebrity interviews, and more, subscribe on YouTube!