A company out of Bend, Oregon, is hoping to make the arduous task of removing ski boots easier with the DeBooter.
Founder of OutDoor Logic Solutions David Johnson said after rediscovering his passion for skiing, he also remembered the difficulty he had at the end of the ski day when trying to take off his boots.
Since all he found online were "funny videos" and not actual solutions, he said in a Kickstarter video, he decided to create his own.
"Necessity caused the creation of the DeBooter, primarily because I couldn't get my boots off," Johnson said in the video.
Johnson launched a Kickstarter campaign to raise $40,000 for the DeBooter. So far, he has raised nearly $2,000.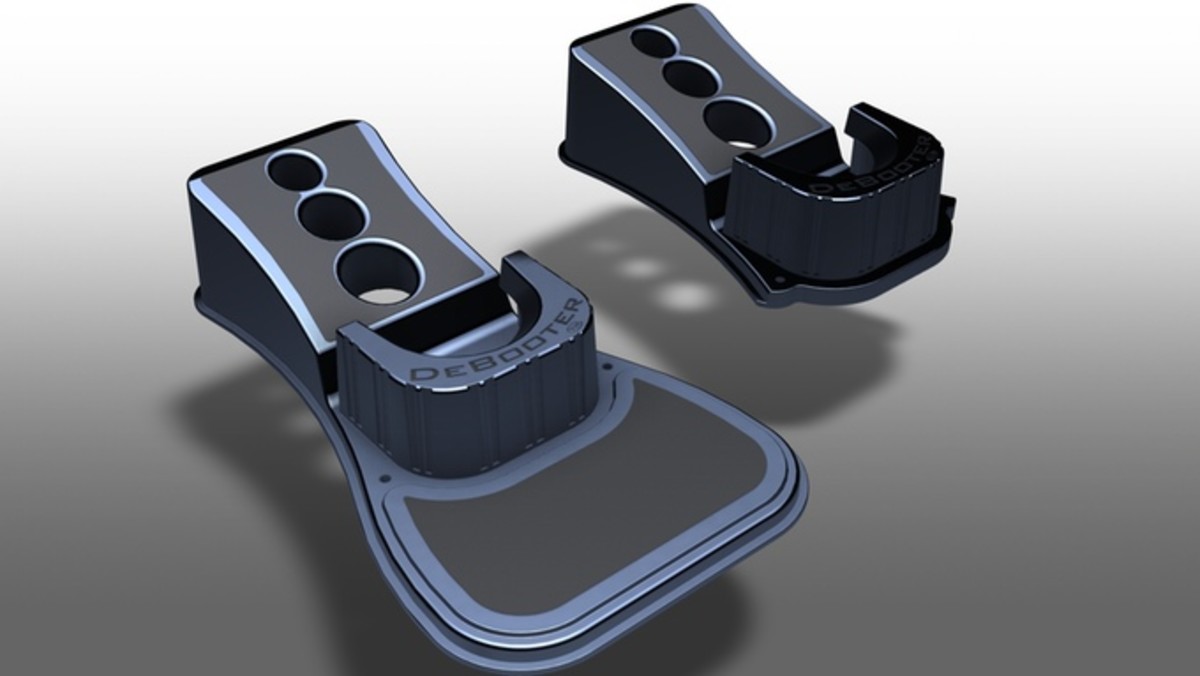 The DeBooter acts as a wedge, in which you put your ski boot in and it gets hooked, allowing you to slide your foot out without having to bend over or struggle to get it out. You also must use your other foot to hold the DeBooter in place.
The portable DeBooter weighs less than a pound.
One personal DeBooter costs $50 and he hopes to manufacture commercial ones to be used in ski shops and rental stores.
The DeBooters will ship in March if the project is fully funded.
More from GrindTV
Video shows pro surfer breaking her ankle
Historic slalom snowboarding contest steeped in tradition
Surfing world reacts to the passing of icon Brock Little
For access to exclusive gear videos, celebrity interviews, and more, subscribe on YouTube!