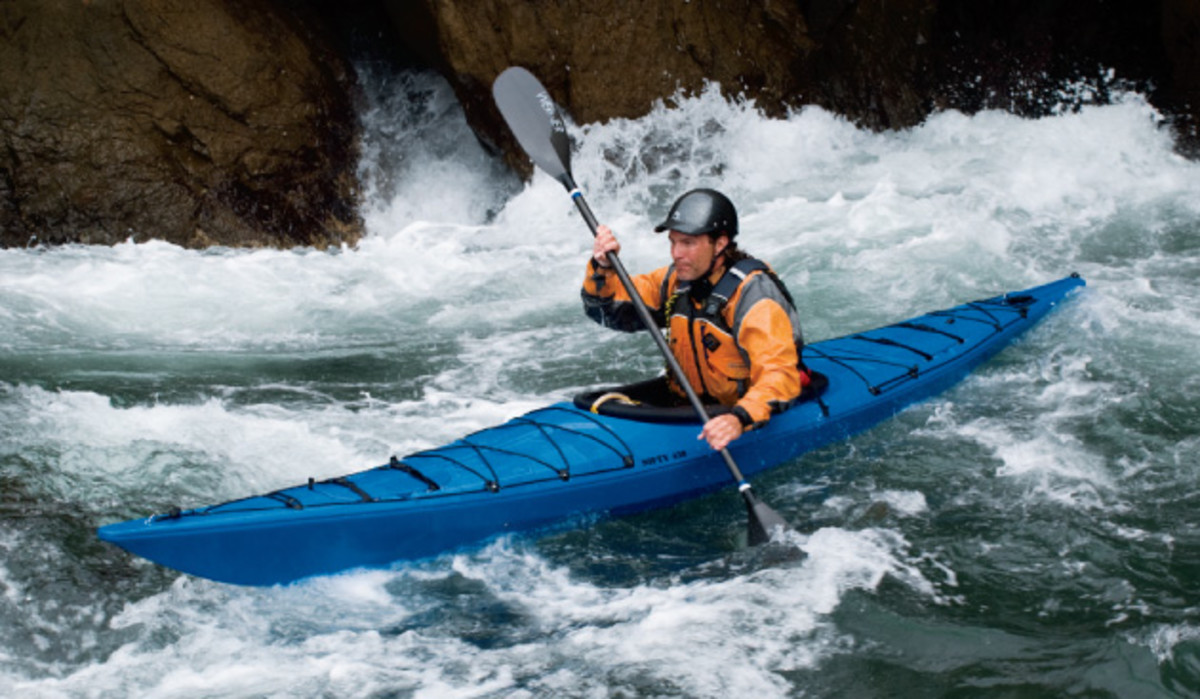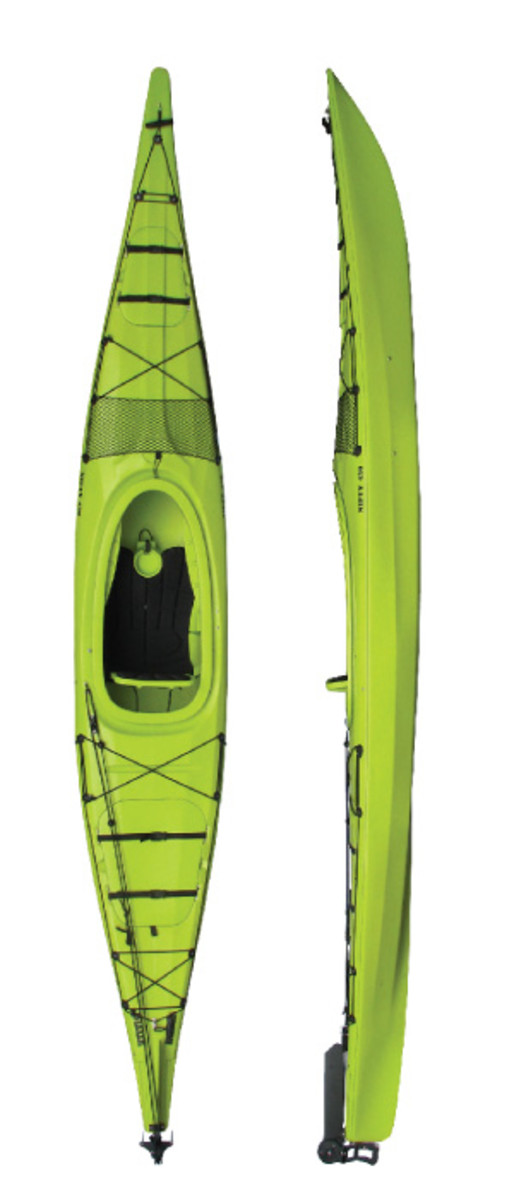 Family friendly fun kayak
DELSYK NIFTY 430
($1,249 w/skeg, $1,299 w/rudder, in roto-molded polyethylene,
delsyk.com) L: 14″; W: 24″; 58 lbs., also in a smaller 385 model
The Nifty's ultra-stable double-chine hull and extra-large cockpit are perfect for beginners, and an absolute blast for advanced paddlers. That doesn't mean it can't perform in the rough stuff though. The Nifty feels at home nearly everywhere, easily carving through tight spaces between Baja's sharp ay,caramba rocks or by just putting it on edge and tearing down the line on breaking waves. It maneuvers like the short sea kayak that it is, making it perfect for playing in the rocks, but it tours better than one might expect. "In 4-foot following seas, I felt like I didn't need to put the skeg down," one of our testers said. "This boat tracks remarkably well for its length. It would be great for short overnighters." The outfitting is fairly Spartan straight from the factory—perfect for paddlers looking for a non-claustrophobic ride—but needs some additional foam and creative tweaking for those who prefer a snug fit. "This is an awesome boat to get started kayaking," one tester said. "You could progress very quickly in it." Delsyk, which has been building sea kayaks in British Columbia for more than 35 years, has a winning family friendly kayak in the Nifty.

The article was originally published on Canoe & Kayak
For access to exclusive gear videos, celebrity interviews, and more, subscribe on YouTube!