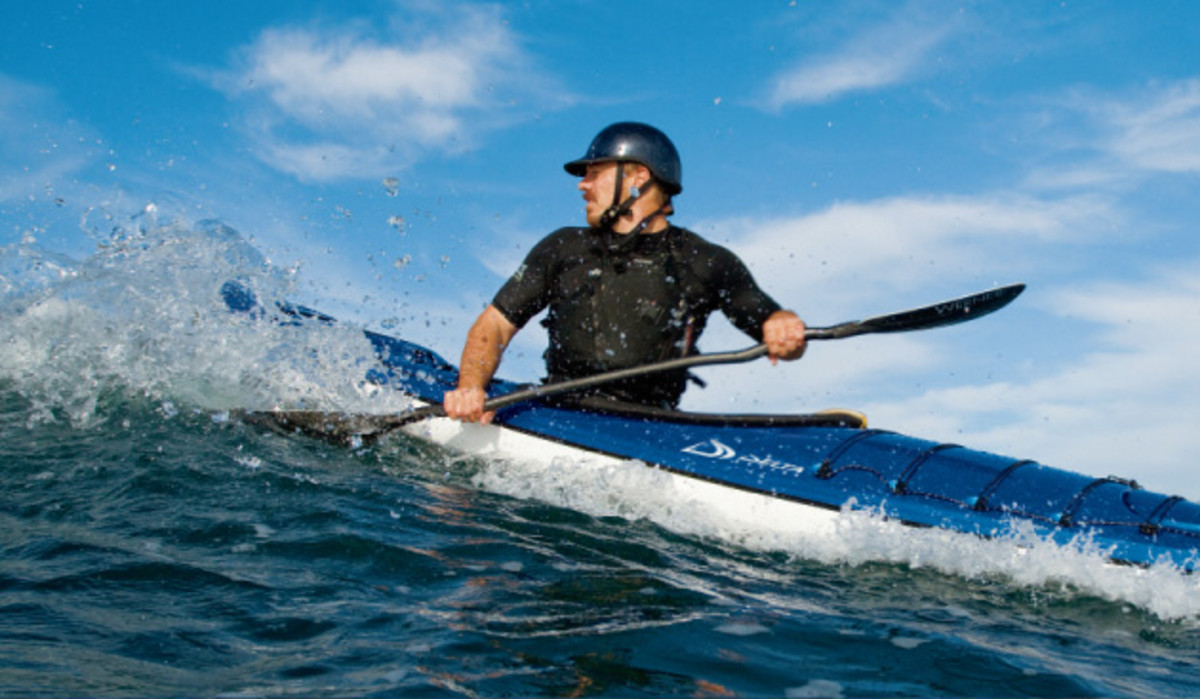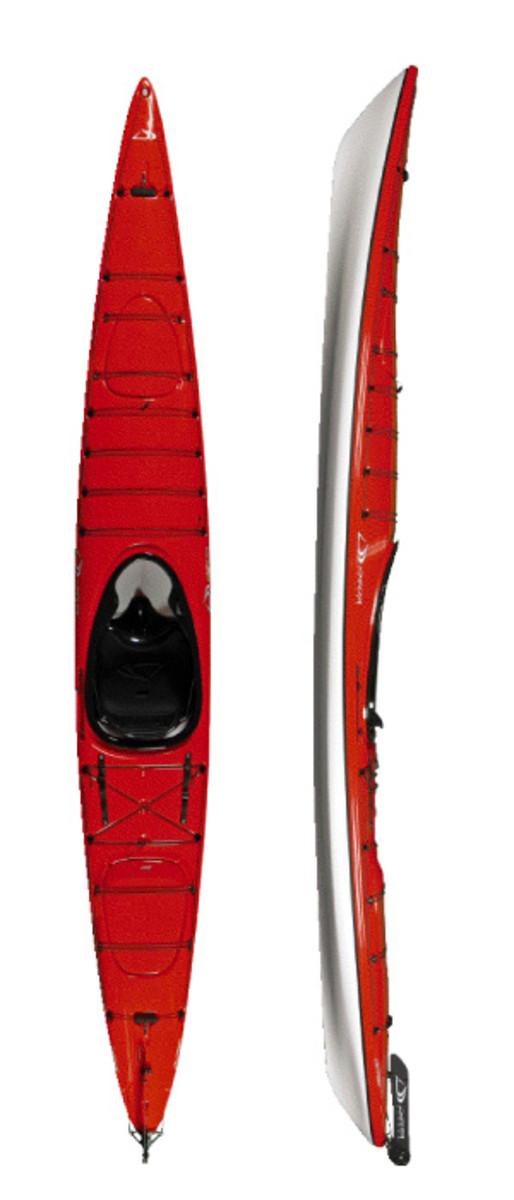 Rocking touring boat
DELTA 15.5 Expedition
($2,300 in thermoformed plastic, deltakayaks.com)
L: 15'6″; W: 24.5″; 54 lbs., also in a smaller Sport model
Delta is known for producing user-friendly sea kayaks. So, we took one of their 15.5s, what Delta calls the "mini-van" of its fleet, into the meat of the surf break. The tested Expedition model (which means a slightly higher deck for more knee and packing room) performed better than anyone expected. "It's incredibly light for being 15 and a half feet," one tester said. "A couple paddle strokes and you're up to speed." The increased acceleration provided by its long, shallow-V hull and low-weight thermoformed plastic was needed that day, paddling out past the 6-foot breakers, but also comes in handy putting on the miles on longer flatwater trips. The plastic hull held up to our (unexpected) rock scratching tests, though expert paddlers heading into rough rock gardens shouldn't expect the same impact resistance as poly. Still, the boat is 100 percent primary stability, making a perfect option for rock-wary fishing or photo tours. It has no edge, but it's a trick to flip it in the first place. "You have to try to turn it over, unless a large wave does it for you," said one of our testers. The outfitting is designed for a comfortable, spacious fit, which longer and larger paddlers will appreciate (more slender paddlers should opt for the $70 Fit Kit). There are no hip pads, which makes it difficult to roll. But with such a stable, dry ride, you'll probably never have to. As the mini-van moniker would suggest, you could pack up the whole soccer team in the hatches. Two-week trips: no problem. Heck, bring the folding chair.

The article was originally published on Canoe & Kayak
For access to exclusive gear videos, celebrity interviews, and more, subscribe on YouTube!