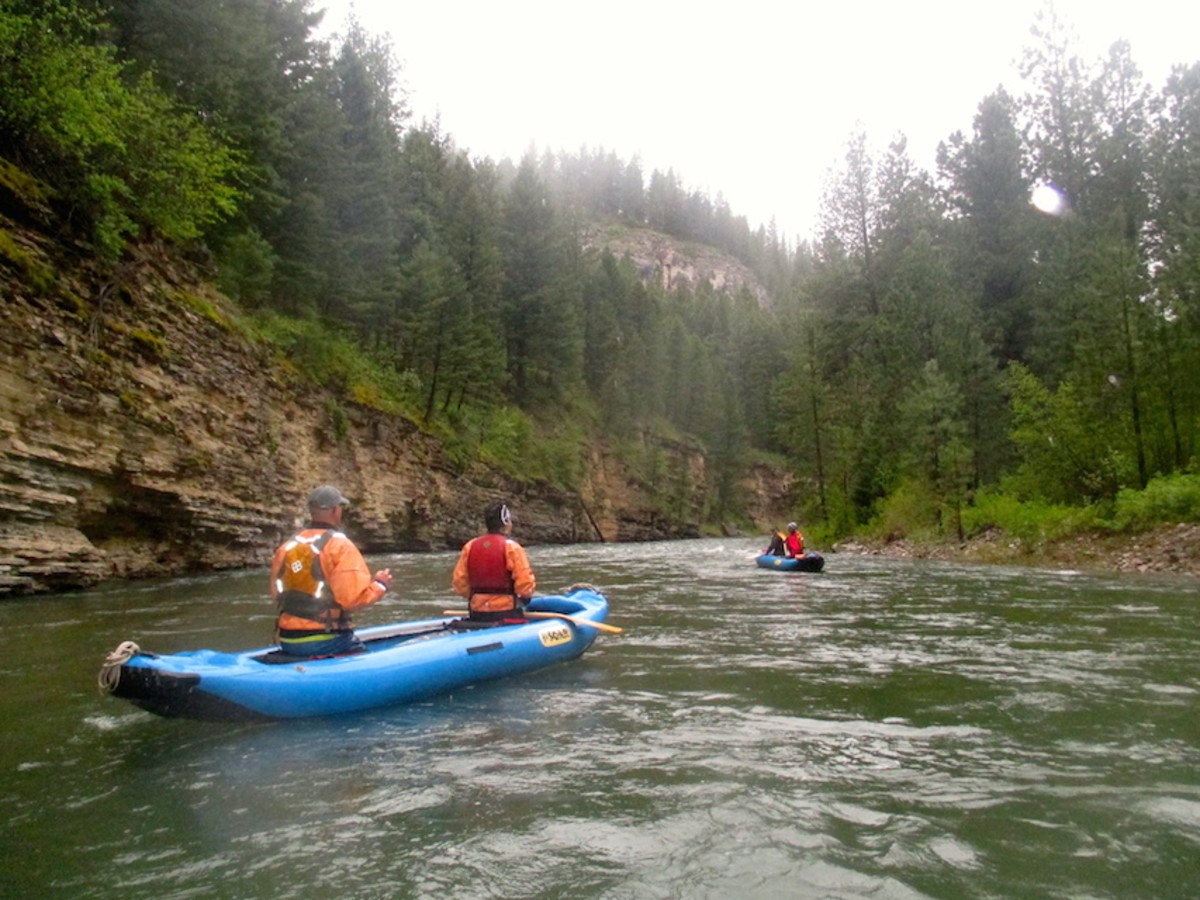 BELT CREEK: My candidate for the best single day of boating in the state of Montana. The 4-5 hour run starts at a wide spot on Hwy. 89 on the outskirts of Monarch, Montana, and finishes at the fishing access at Sluice Boxes State Park. The first few miles tend to be braided and rife with snag potential, but once through that, Class II water predominates as the small river bends through limestone walls, bounces off of corners and takes you past beautiful ponderosa groves and high-walled valley. A few Class III moments punctuate the run, depending on water level, and the culmination is a stunning, amusement park ride through the narrow vise of the Sluice Boxes canyon. A bridge at the halfway point allows for a shorter day, but it's worth the whole stretch if you've got the time. Check with Montana Fish, Wildlife and Parks to make sure there are no log hazards in the narrows, which can be very dangerous and would entail some rock climbing to escape.
Intel:
Length: 4-5 hours
Boats: inflatables/kayaks
Best level: 500-1,000 cfs
Best month: May
Shuttle: o shuttle service, but it's easy to hitch or do a bike shuttle.
The article was originally published on Canoe & Kayak
For access to exclusive gear videos, celebrity interviews, and more, subscribe on YouTube!