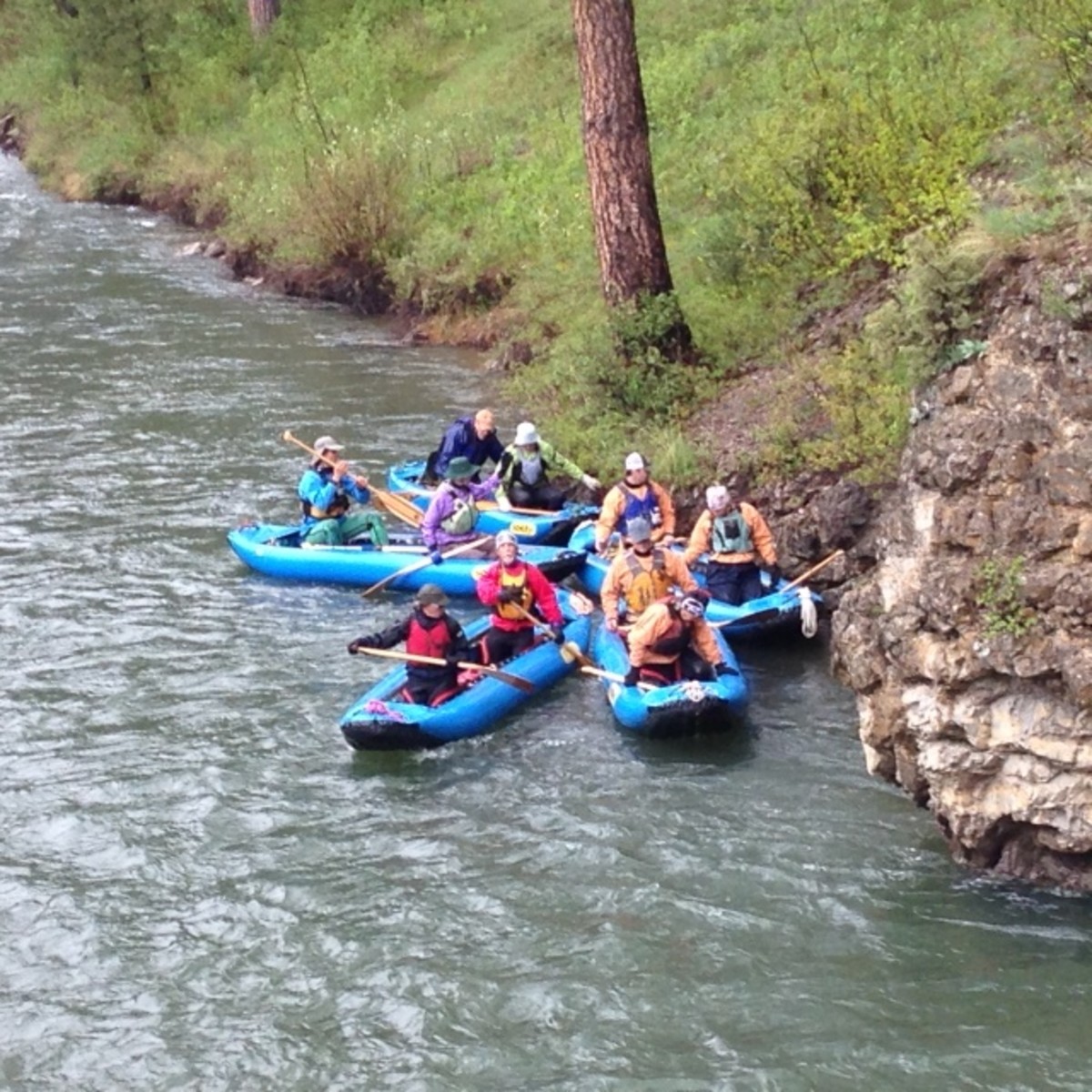 BLACKFOOT: I like to start at "the forks", just south of Ovando, where the Blackfoot and the North Fork come together. There is a stunning campground there (River Junction) at the confluence and it's 9 miles in on a dirt road, so it tends to weed out the RV riffraff. The first 9 river miles to Scotty Brown Bridge is easy, fast water through lovely river bottom, with plenty of opportunity to fish, if that's your thing. Downstream of the Clearwater River, whitewater punctuates the miles, with several Class II-III rapids, which flush you right up to the Hwy. 200 bridge takeout at Roundup. Take all day to meander the entire 24 miles, or shorten the run to 15 miles by putting in at Scotty Brown Bridge.
Intel:
Length: 2 ½ hours to all day, depending on put in and pace
Boats: whitewater canoe/inflatable
Best level: 2,000-4,000 cfs
Best time: mid-May to mid-July.
Shuttle: Check for shuttles in Ovando, or at the Roundup Bar, near the take out.
The article was originally published on Canoe & Kayak
For access to exclusive gear videos, celebrity interviews, and more, subscribe on YouTube!