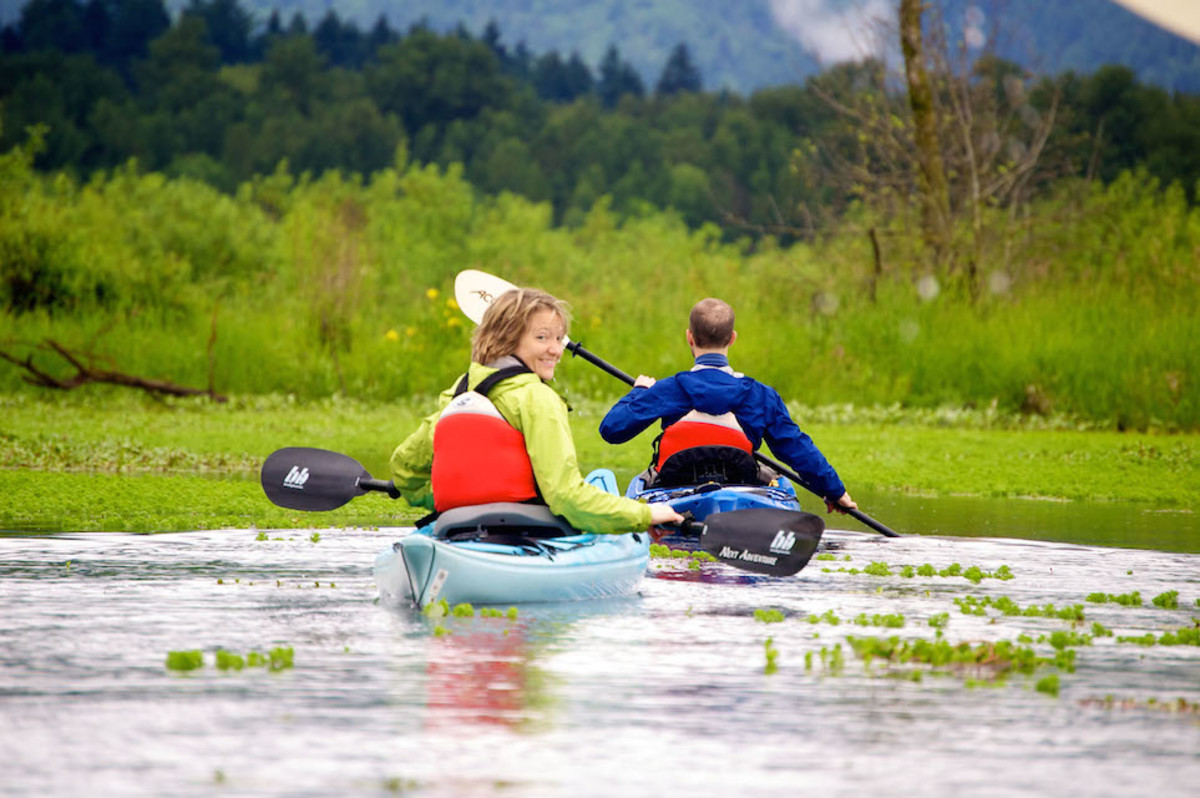 By Adam Sawyer
Portland, Oregon, is known for a few things; rain is one of them. One of the happy byproducts of all that precipitation is recreational water. The lakes, rivers, and creeks that pepper the landscape make the Northwest a paddler's paradise. Even Oregon's largest city holds a multitude of flatwater options. One of Portland's best yet most underrated destinations is the Smith and Bybee Lakes.
A Mecca for bird watchers. The Smith and Bybee Lakes area is the nation's largest urban freshwater wetland. Tucked into an industrial section of North Portland, this is perhaps the best place to spot birds within the city. The Smith and Bybee Wetlands are also home to several wildlife species, including some you might not expect. Bald eagles, beavers, and one of the last remaining large populations of Western painted turtles in Oregon, all take up residence in the wetlands. Together, the lakes provide around 200 acres of explorable but shallow paddling.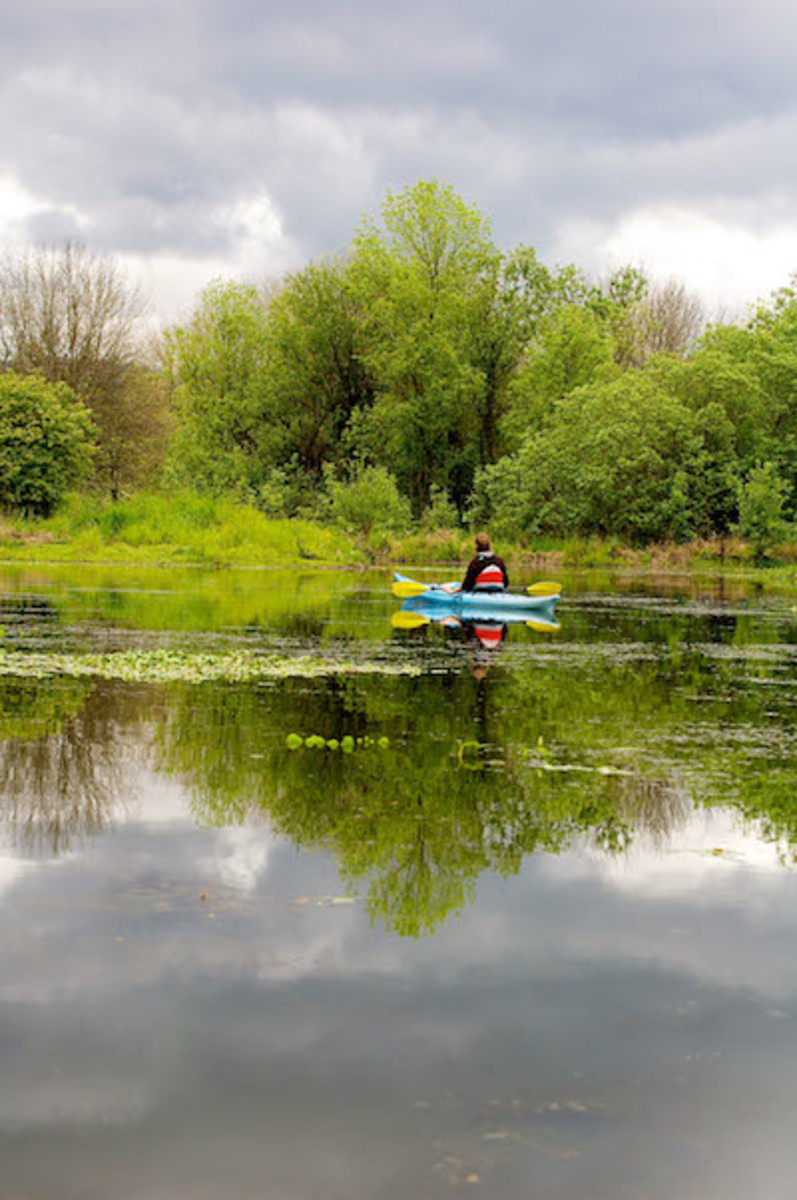 Getting there. The put-in is located past the restrooms near a barricade at the end of N. Marine Drive. Follow the marked path down to Smith Lake. The amount of steps required to get to the water is going to depend on what time of year you go. Once on the water, pay careful attention to landmarks near the put-in as finding it again can prove difficult if you haven't taken note of your surroundings.
When to go. Water levels vary greatly by season, from flood-level stage in late winter to muddy bog in late summer. As a matter of fact the paddling might not even be possible by the end of summer. Your best bet is to head out anytime in spring or winter, which happen to offer excellent wildlife viewing. The paddling here is easy and self-guided. Depending on volume, it is possible to make your way from Smith Lake into Bybee Lake; which can be a fun little channel sojourn. But the primary selling point here is wide-open lake paddling, with views of the Tualatin Mountains in the distance.
An urban escape. For many, peace is another draw. You may see the occasional plane from PDX or a truck heading down Marine Drive, but in terms of an urban paddle, this is about as peaceful as you're going to get. It sometimes seems as if nobody knows the lakes are there. They are relatively vast, and motorized engines are not allowed on the lakes; making them all the more inviting for paddlers.
— Info: www.oregonmetro.gov
— Local outfitters: Next Adventure and Alder Creek Kayak & Canoe
— See more great destinations, travel tips and stories on our TRAVEL PAGE.
The article was originally published on Canoe & Kayak
For access to exclusive gear videos, celebrity interviews, and more, subscribe on YouTube!