The dirt bike rider who became widely known for jumping over traffic on California's Highway 60 in March was critically injured this weekend in a stunt gone wrong over train tracks.
According to the Los Angeles Times, 24-year-old Kyle Katsandris "planned to jump 'an expanse across railroad tracks' in the 500 block of West Los Angeles Avenue." But something went terribly wrong in Simi Valley.
RELATED: Dirt bike rider jumps over traffic on California's Highway 60 in video
Apparently Katsandris overshot his landing and crashed, being taken to a local hospital in critical but stable condition.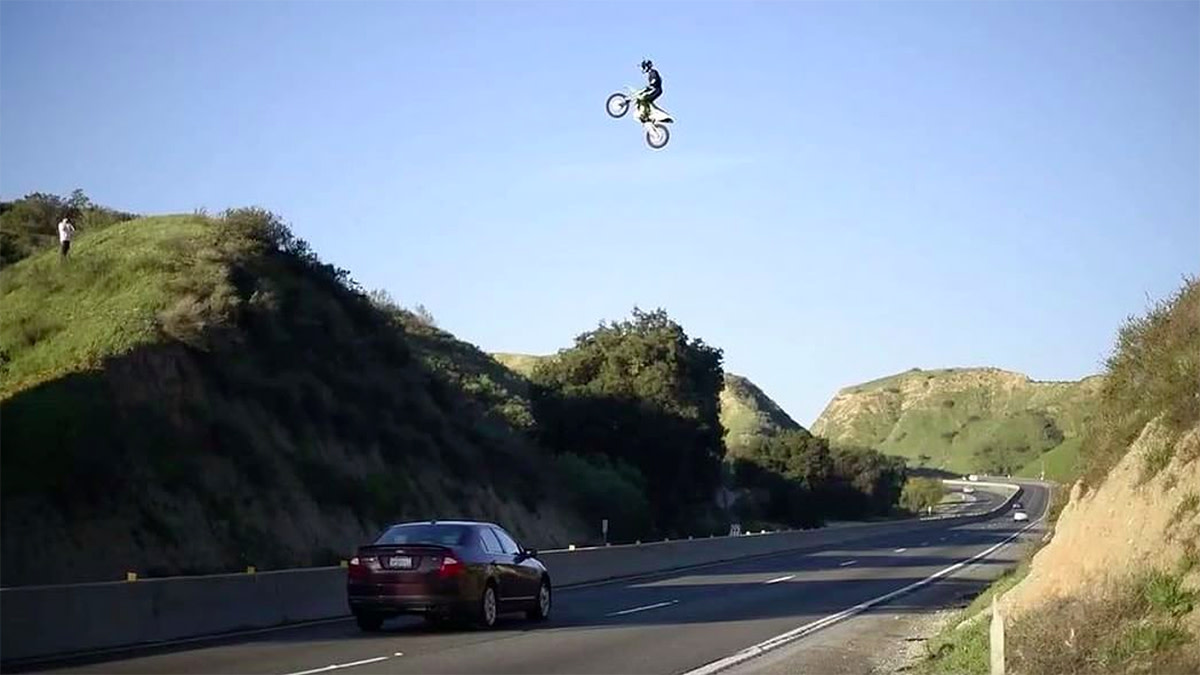 Katsandris was the one who posted the Highway 60 dirt bike jump in March onto his Instagram account, but denied that it was himself doing the jump. It is quite clear now that he was the one doing the jump.
Katsandris was following in the footsteps of professional dirt bike rider Colin Morrison when he attempted this latest train tracks jump. Morisson attempted (and landed) this jump many years ago. And Morrison was out at the site of the jump recently to give Katsandris props.
As Morrison said in another post directed to Katsandris, "Nothing but the Out most respect on going for the train jump. Just thinking about going for it I give him respect, and truly hope he has a speedy recovery. Going big on dirt bikes is no joke & still have nightmares of all the things that could have happened back in the day. 🙏🏼🙏🏼🙏🏼🙏🏼🙏🏼🙏🏼"
Needing to clear 160 to 180 feet over the train tracks, it is a stunt that can go bad quick. When Morrison attempted the stunt, he did so over a train. No mention was made if Katsandris jumped over a train as well or if he was just attempting the jump over the tracks.
No word from the Police Department if they will charge Katsandris with anything or not, or the extent of his injuries. Either way, hopefully he recovers alright.
For access to exclusive gear videos, celebrity interviews, and more, subscribe on YouTube!