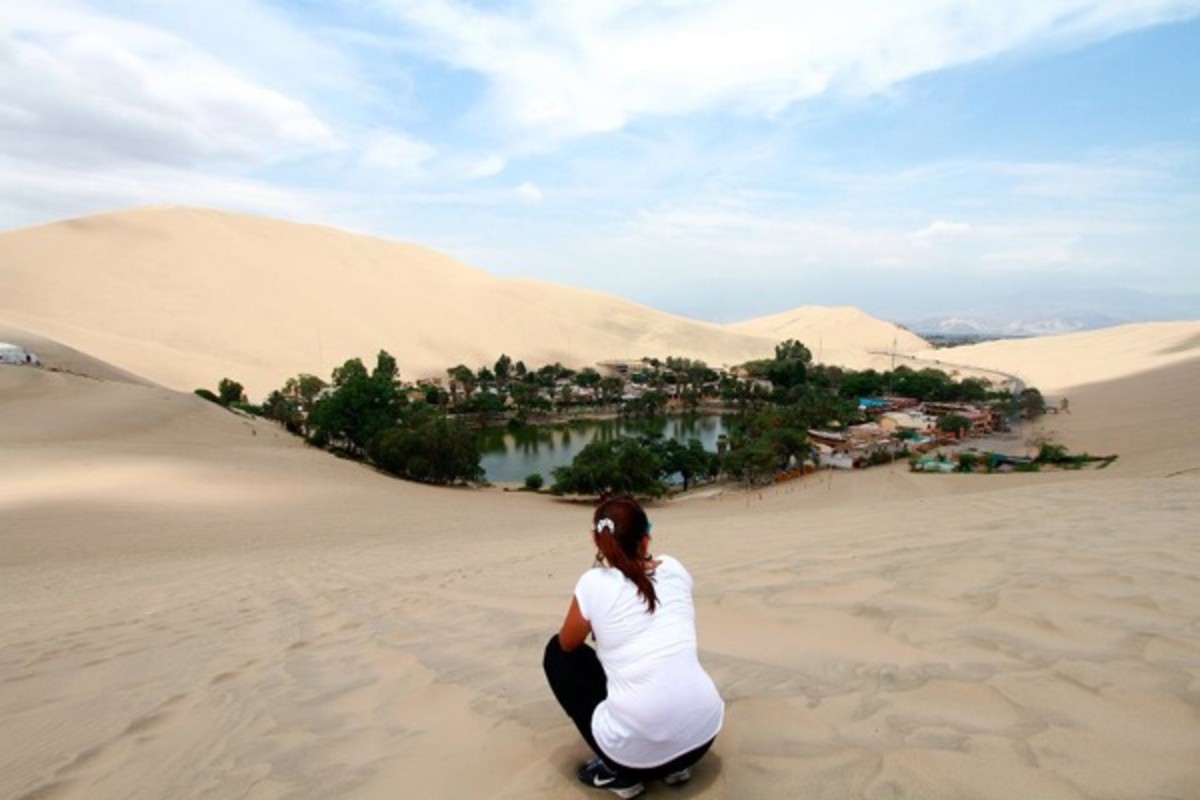 Only a handful of oases exist in the Americas, and if the weather trends continue for Peru's iconic Huacachina oasis, the number of oases will soon shrink by at least one more. Huacachina is home to about 115 full-time residents and a home away from home for a steady stream of holiday travelers who've flocked here for more than 70 years. Nestled among some of the highest dunes on Earth, Huacachina has lately become a mecca for sandboarders who travel from all around the world to ride the peaks.
Legend says Huacachina was born when a hunter interrupted a princess taking a bath, causing the girl to flee. The abandoned bath became the green lagoon and her flowing robes became the dunes.
The oasis could dry up for good, however, as groundwater competition has caused the water level of Huacachina's lagoon to sink sharply. Water pumped in from outside has slowed the decline, but a long-term sustainable solution has yet to be found, making this must-see location one you may want to see soon. Check out this real life desert oasis below.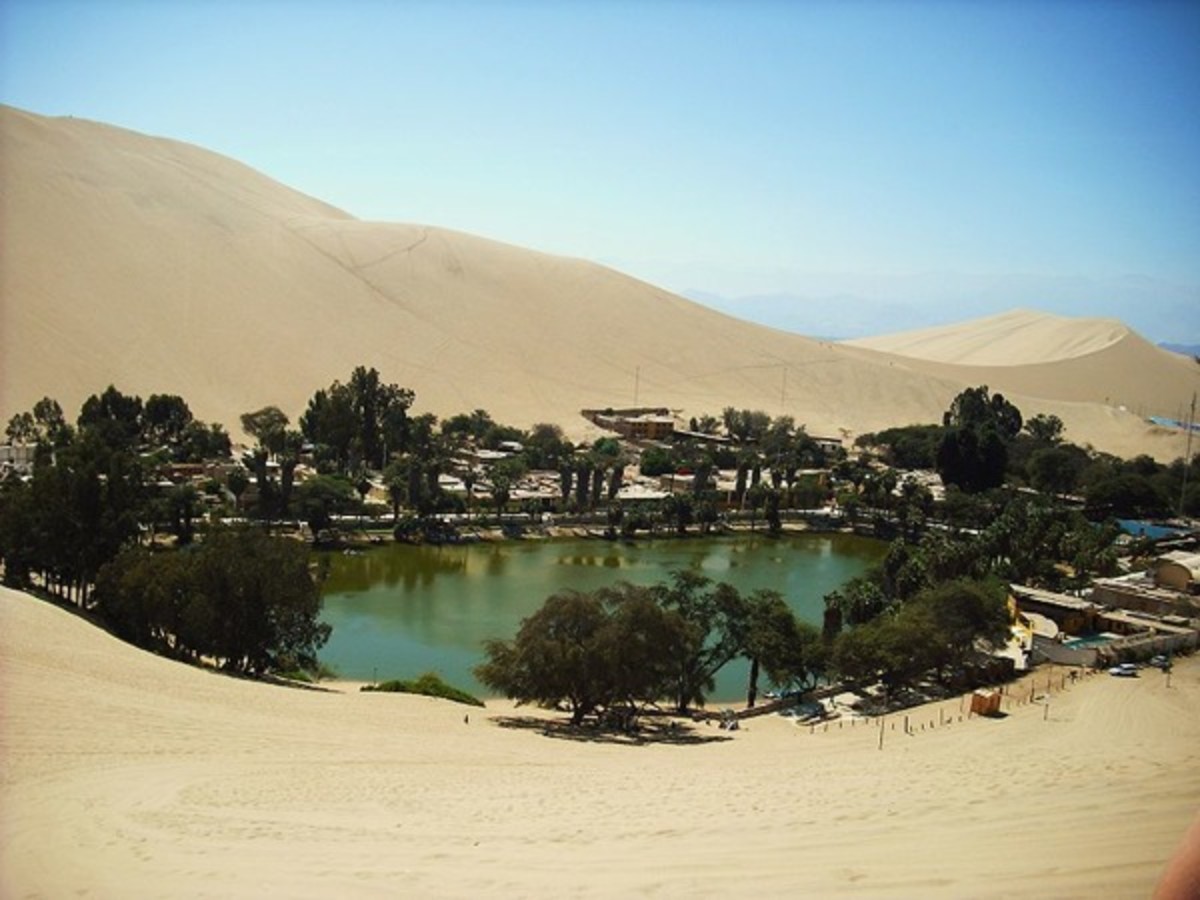 Huacachina is also known as the "Oasis of America" and is one of only a handful of oases in North or South America. Image by WikiCommons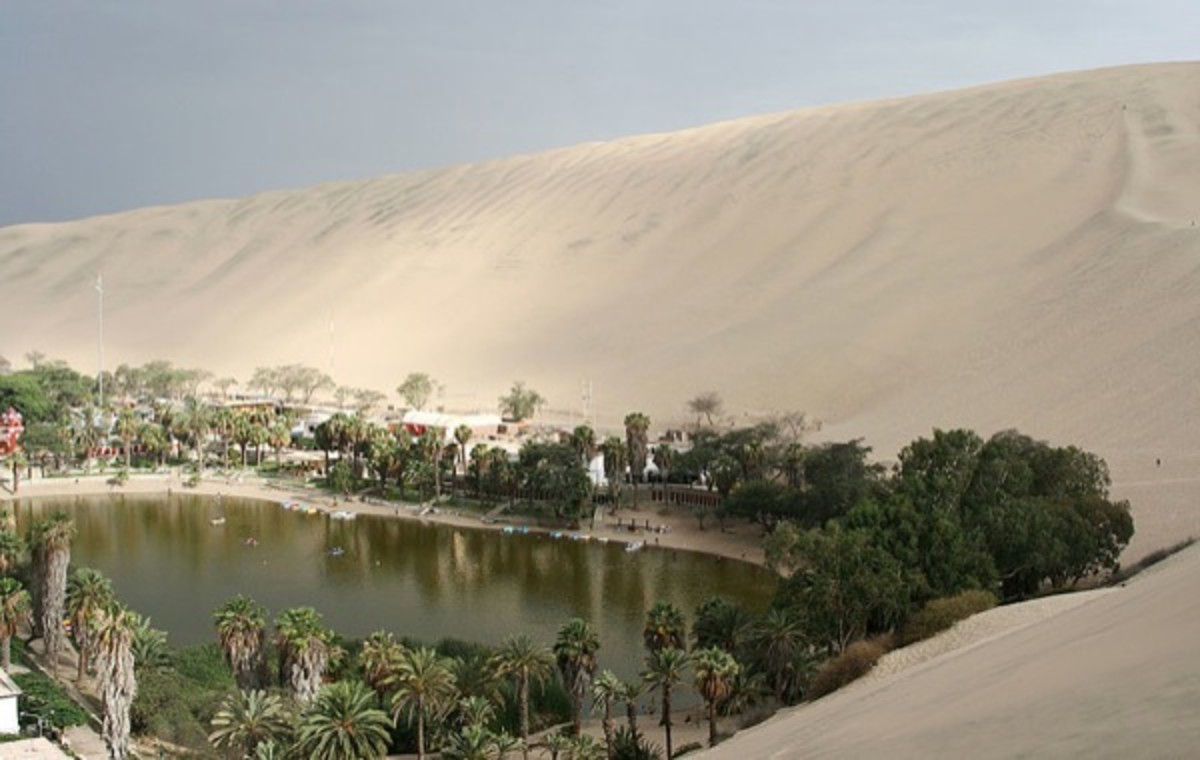 Nearly all the businesses here are tied to tourists who've flocked to Huacachina for more than 70 years. Image by WikiCommons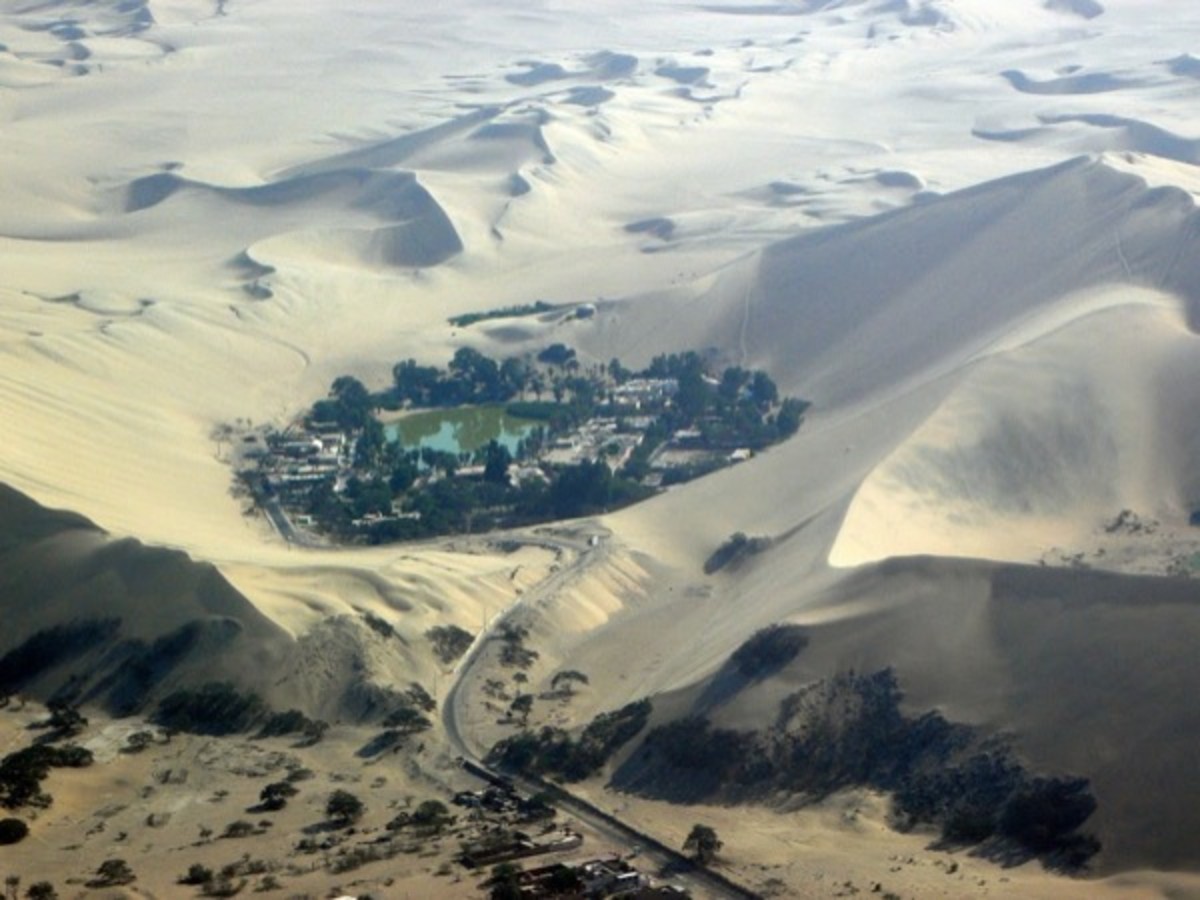 Huacachina has about 115 full-time residents. Image by Kuoda Travel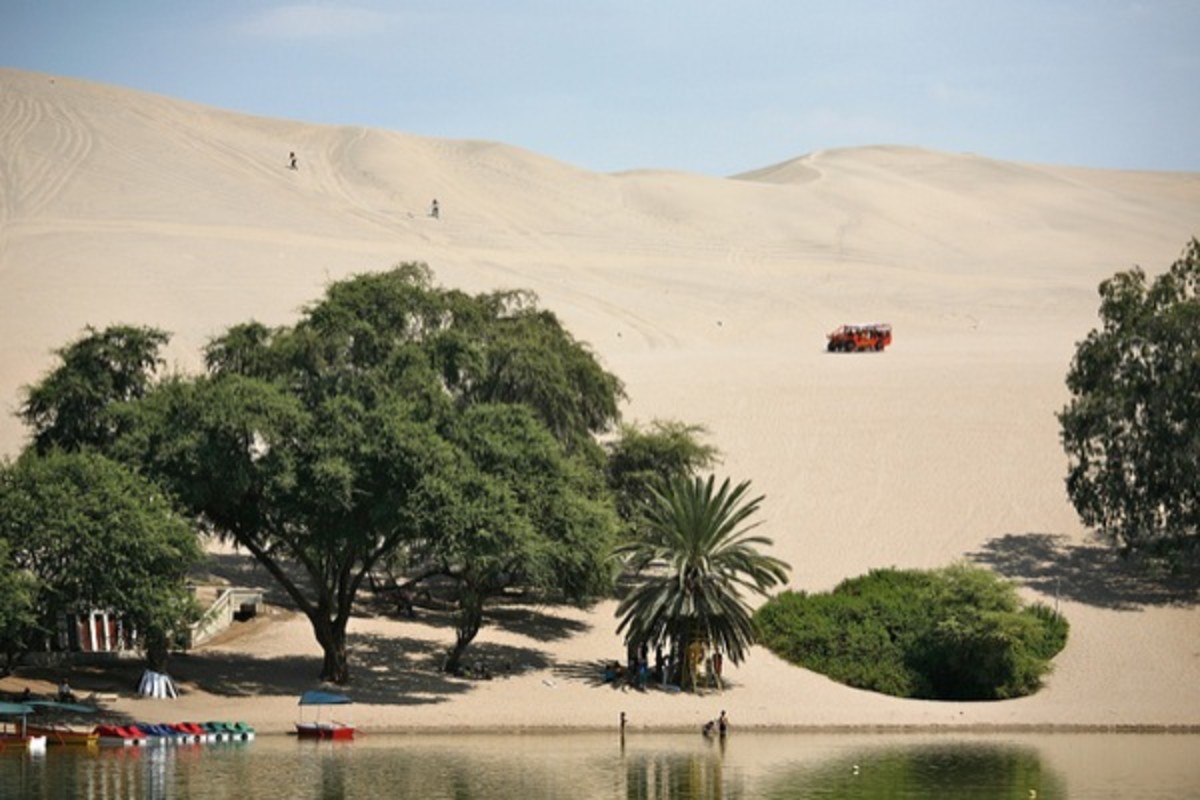 Sandboarding and dune buggy tours are big businesses here. If you forget your board, rentals are available for a few dollars an hour. Image by Alex Proimos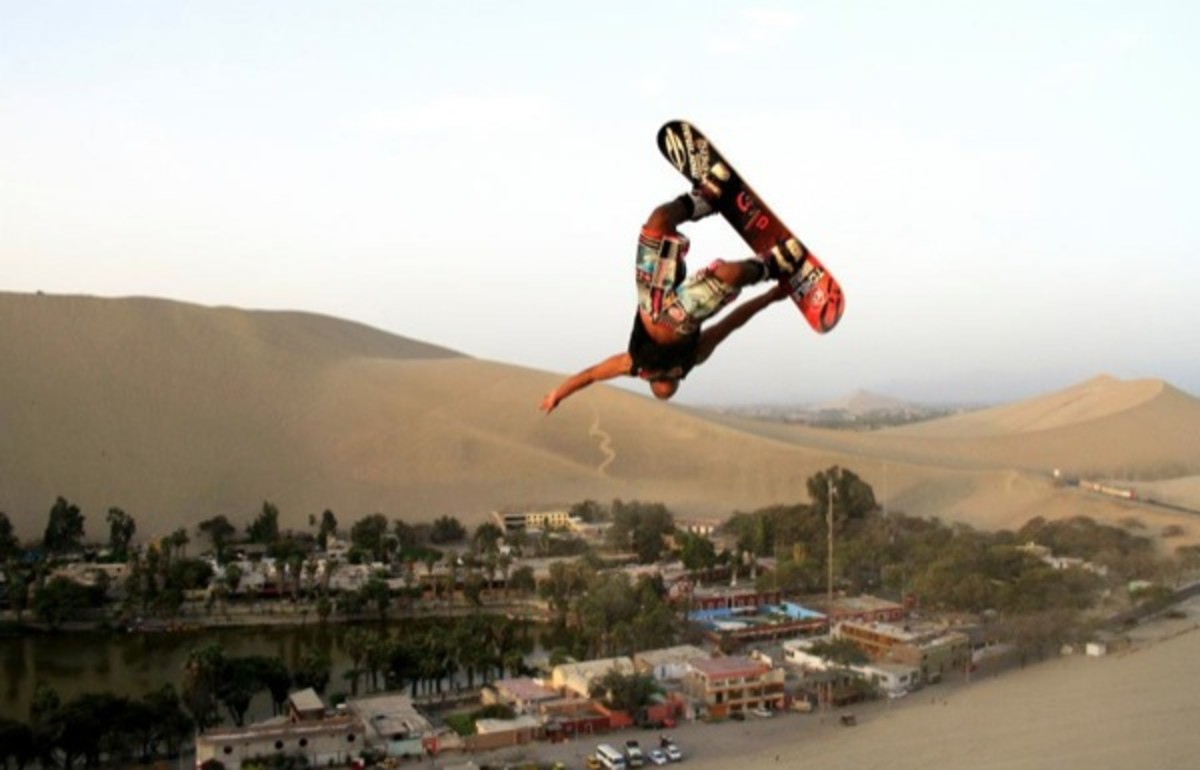 Sandboarding pros and novices flock to these dunes, and sandboarding competitions are not uncommon. Image by Sandboard Nasca
The dunes around Huacachina can be upwards of several hundred feet high. Image by TeamSandboard Pro Ica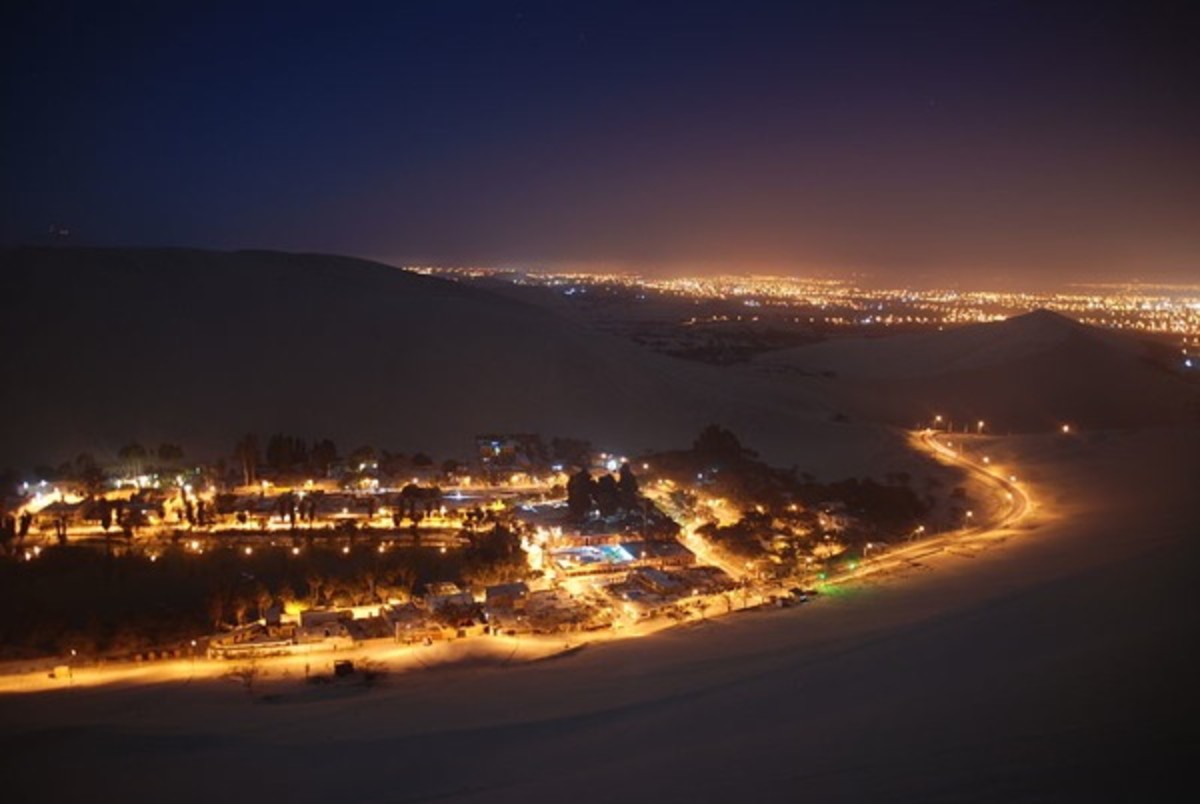 At night, with the lights of Huacachina's sister city, Ica, visible, the landscape isn't so lonely. Image by WikiCommons
For access to exclusive gear videos, celebrity interviews, and more, subscribe on YouTube!