Brian Lindner could cut an intimidating figure if he wanted to. After all, the 66-year-old is well over 6′ tall on his own. Donning ski boots and a helmet, he downright towers over most as he saunters through Mansfield Lodge at the base of Stowe Mountain in Vermont.
But it becomes abundantly clear—as he's pulled aside by skiers and snowboarders, some looking for information, others looking for help, and even more just saying hello—he's more teddy bear than mountain beast. His bright red jacket with a giant white cross emblazoned on the chest makes him a beacon. That's the point of being a ski patrolman, after all, right?
Of course, Lindner's a pro and knows the answer to literally any question you could throw his way about safety, the mountain, the town, and the ski patrol profession. He's been doing it for more than 30 years.
In the winter of 1988, Lindner showed up for his first day of work as a rookie member of the Stowe Ski Patrol. Though, he was already familiar with the place, seeing he grew up in the back of the mountain's main lodge. And I don't mean that figuratively.
Lindner's childhood bedroom was literally in the back room of what is now Mansfield Lodge. It was located right next to his dad's, who was not only a member of the 10th Mountain Division—which was the American Ski Corps during World War II—but he was also head of Ski Patrol at Stowe as well.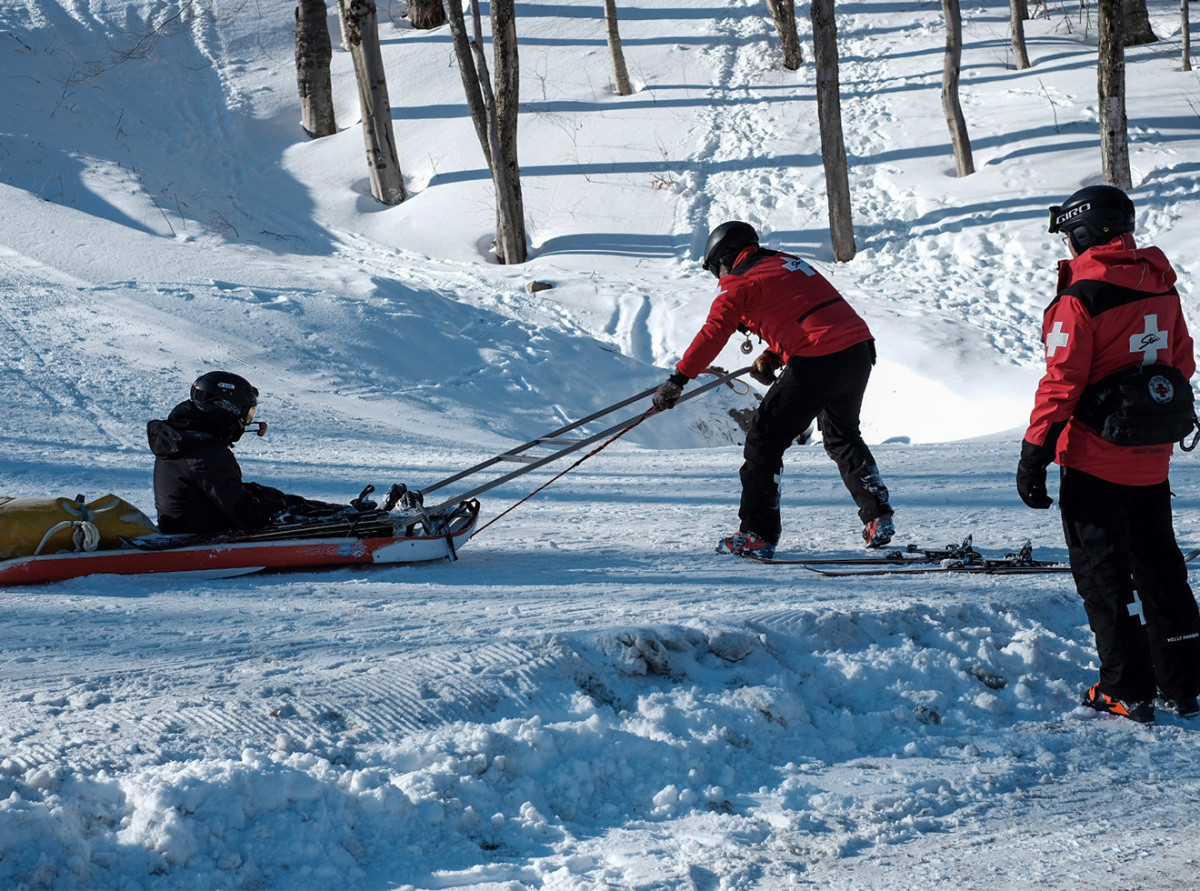 Every inch of Mount Mansfield's 2,360 vertical feet was Lindner's backyard, which made it seem like a no-brainer for him to join the patrol one day, too.
"Everybody knew everybody. As kids we never needed lift tickets because we knew all the ticket takers," he said with a knowing grin as he described the good ol' days at Stowe. But, just because he knew everyone doesn't mean the job was handed to him. He had to go through the rigorous process of becoming certified just like everyone else. And that was a process he was happy to walk us through as we made our way up the mountain on the four runner quad.
What it Takes to Become a Ski Patrol Member
Necessary Certifications 
In order to even apply to become a ski patrol member at Stowe, and most other mountains across the United States, Lindner explained you must have the EMT-B, which is the minimum medical certification they allow. Stowe has had doctors, nurses, and paramedics on the patrol in the past as well. Other mountains simply require first aid and CPR certification, so check with your resort of choice about its minimum qualifications before applying.
Next up, you must acquire an Outdoor Emergency Care certification, or OEC. The certification, which was developed in the late 1980s, provides wilderness medical training for everyone from patrollers to mountain bike guides, river rafting operations, and more. It was developed—and is still implemented—by the National Ski Patrol. The training is essentially first aid, except it's how to administer first aid to someone with a broken leg, dangling off the side of a cliff, in sub-zero temperatures. So, you know, a little more hardcore than putting on a bandaid.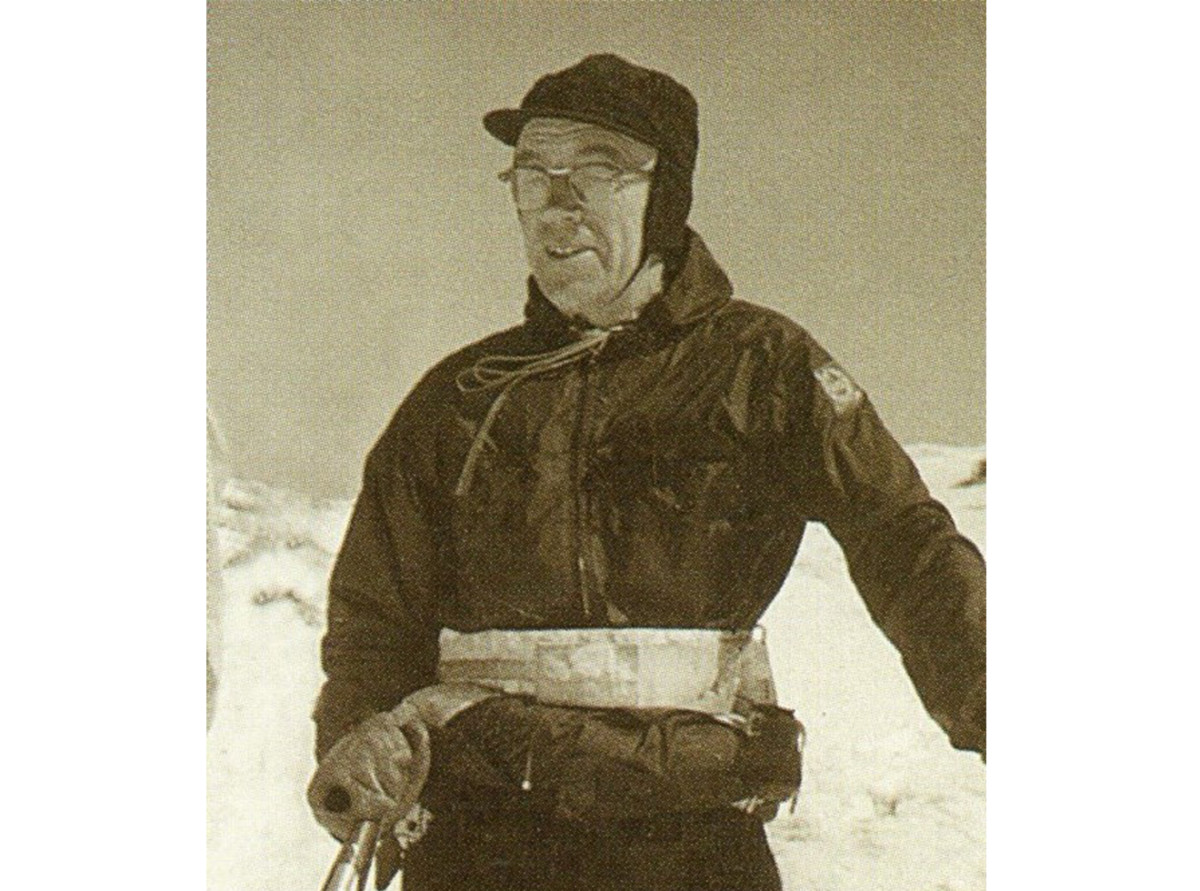 And Then There's the Ski Patrol Test…
Once you've finished the certification tests, it's on to the hard part: actually passing the mountain exam. It'll differ from mountain to mountain, but if Stowe's any indication, none of the tests will be easy.
At Stowe, would-be patrollers need to make it down one of the hardest trails on the mountain, known as National. However, you're not going down alone. You need to make it down while pulling a sled with an "injured" person in the back. And, you need to do it perfectly four times in a row without a single wrong turn. (In case you don't know what National looks like, just watch this video.)
And That's Not All
Lindner initially described his job as a rather quiet one, explaining the team doesn't see too much action in a single day. However, this proved to be his humble demeanor talking because the second we walked out the door Lindner had to get to work. First, another ski patroller met him at the base with a patient strapped to a sled behind him. The man, who appeared to be in his mid-forties, had fallen on the mountain and dislocated his shoulder. The two quickly got to work assessing the situation, calling the nearby hospital to alert them of the incoming patient, and securing the man's arm so he could make it through the car ride over.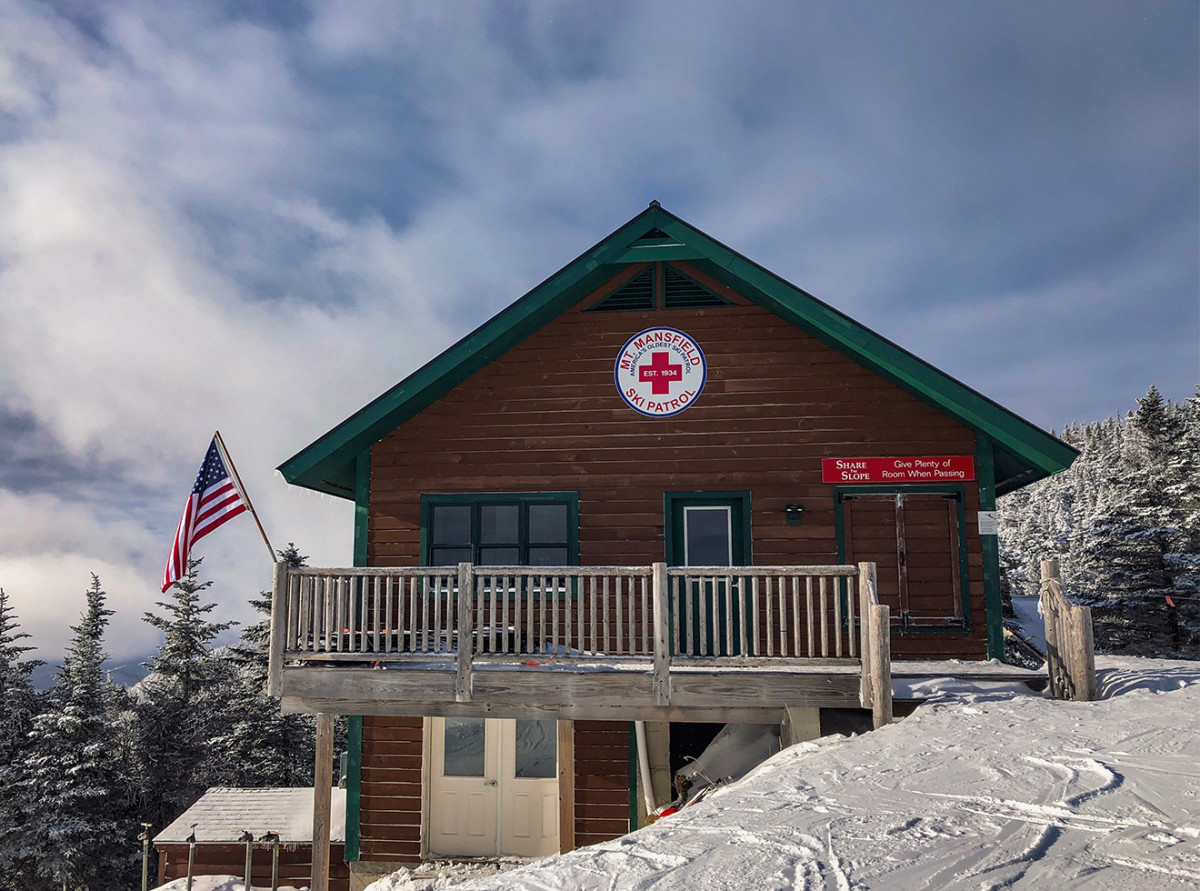 Then, as we hopped on the chairlift, Lindner's radio began buzzing with someone asking for assistance for a "1088."
"What's that stand for," I asked.
"Fist fight," Lindner laughed. A few moments later the radio gave the all-clear after a few patrol members broke it up.
Beyond saving people, and breaking up any on-mountain skirmishes, the patrol is also there to prevent you from ever getting in trouble in the first place. That includes getting up at the crack of dawn to inspect every inch of the mountain, setting up and repairing signage, and skiing throughout the day to ensure everything is OK on the trails. Sure, it's not all glamorous, but it's most certainly life-saving work.
Once You're in, You're Family
While every mountain is special, Stowe may be the crème de la crèm when it comes to ski patrol. That's because it's (allegedly) the first established ski patrol in the United States. And that means something to the people who are a part of it.
"I lost my son and all of the first people who showed up were ski patrol," Lindner shared with a tear welling up in his eye. "They just made sure everything was taken care of. If a patroller gets in trouble, the other patrollers would be right there. It's a hard way of saying it, but it's the culture. Everybody sticks together. Everybody watches everybody else's back."
For access to exclusive gear videos, celebrity interviews, and more, subscribe on YouTube!