In a heart-stopping moment caught on video in the Torres Straight at a Mabuiag Island beach in Australia, a dog leaps into the ocean to chase after a nearby tiger shark swimming around in the shallows.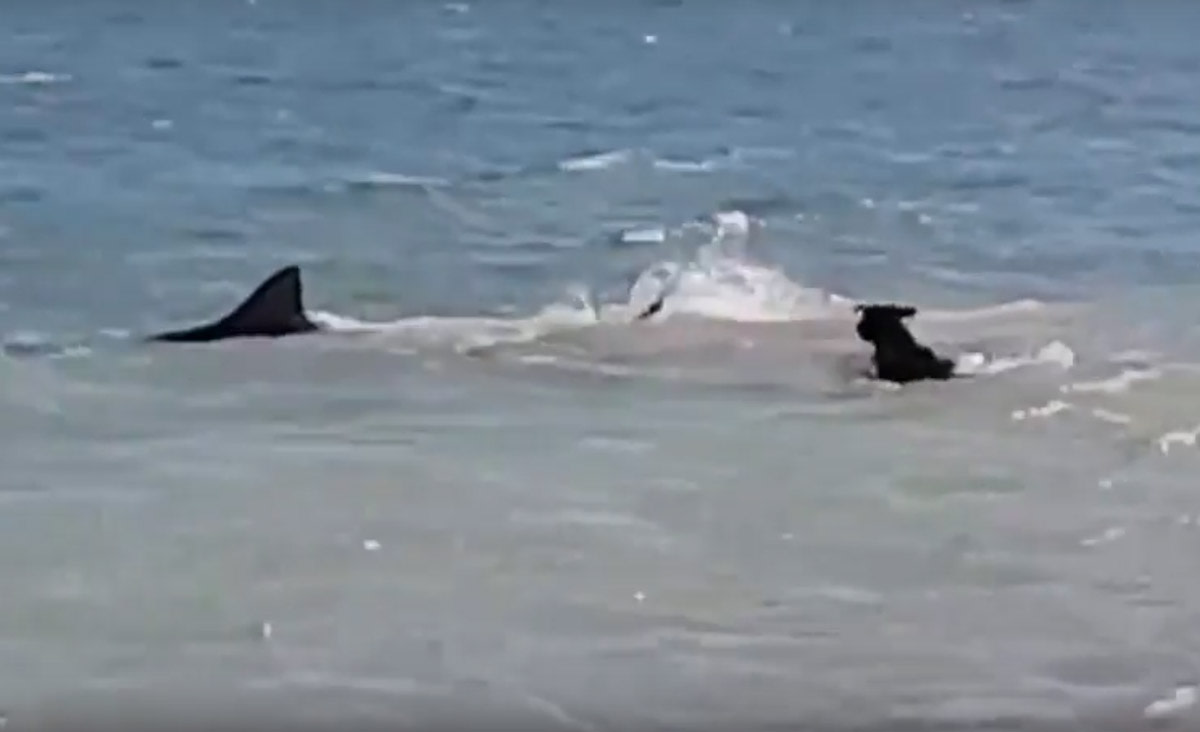 As the owners frantically scream for their dog to return to shore, the canine simply continues to swim around the shark in a curious, investigative manner.
The terrifying incident, however, ended safely as the dog eventually saunters back to the shoreline obeying its master.
The owners laugh in relief as their companion returns to land, unharmed.
According to the Daily Mail, an unnamed Mabuiag Island resident told the Cairns Post that there are many dogs on the island that are trained to catch sharks, however he doubted that anybody would train their dog to pursue one of that size.
Although the video was originally uploaded in October, according to TropicNow, it has really started to gain more momentum this week.
For access to exclusive gear videos, celebrity interviews, and more, subscribe on YouTube!