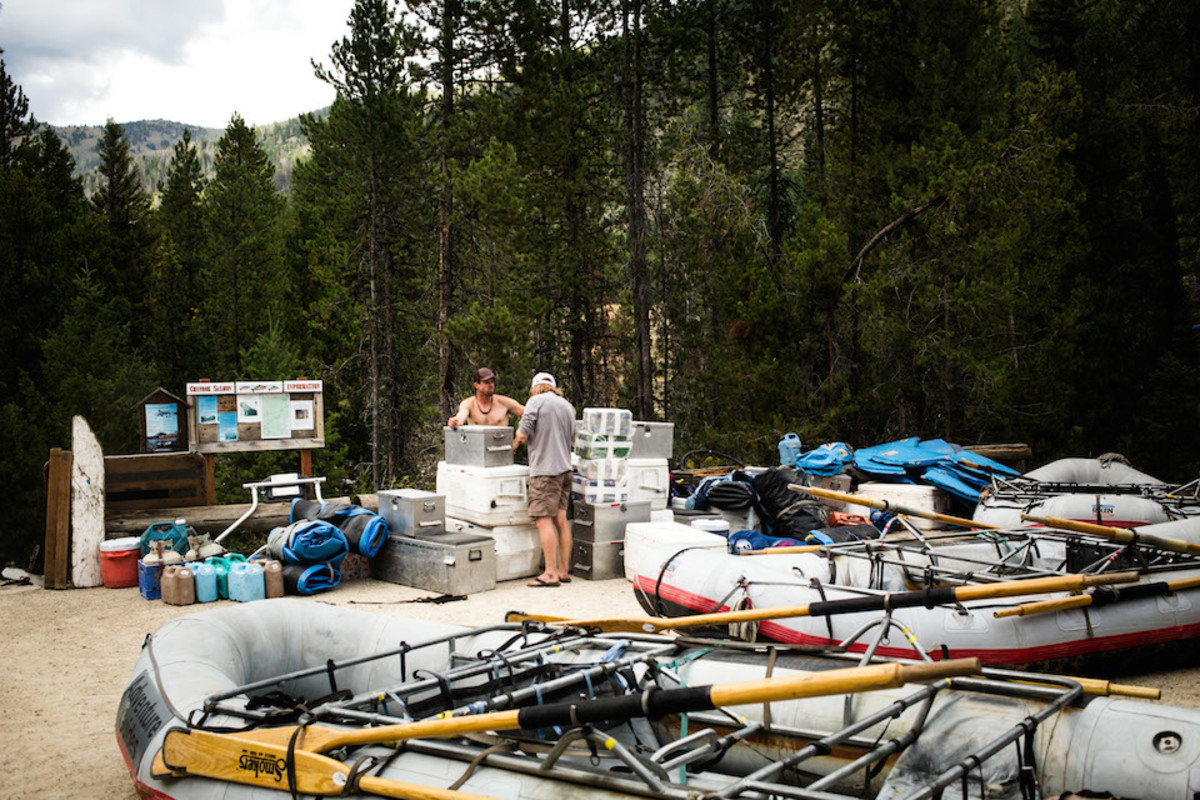 Trip Tips presented by
By Mark Deming
You stayed up late last night packing. Your kitchen box is ready. Your Bill's Bags are stuffed. Your cooler is dialed. Your boat is on the trailer and there's gas in your rig. You've arranged the shuttle and even fixed the trailer lights. You say it every trip, but this time you mean it: "We'll be on the water early."
You arrive at the ramp ahead of schedule. It's a double-wide, but there are two trucks parked side by side at the bottom. You mosey down the ramp to say hello, by which you mean, "Ahem, I'm waiting." Half an hour later, those trucks are still there. One of the guys asks to borrow your frame wrench. Now he's pounding on something with a rock while his huge hairy dog investigates your nether regions. You look at your watch. You're definitely not going to be on the water early. What's worse, these jokers are probably going to take the camp you want. Grr. You politely ask the group if they could do their rigging off to the side and move their trucks off the ramp. "We'll be ready to go in no time," they answer.
Don't be that guy. Don't be a chump at the ramp. Following these simple rules will help you rig faster, get on the water sooner and avoid ticking off your fellow rafters.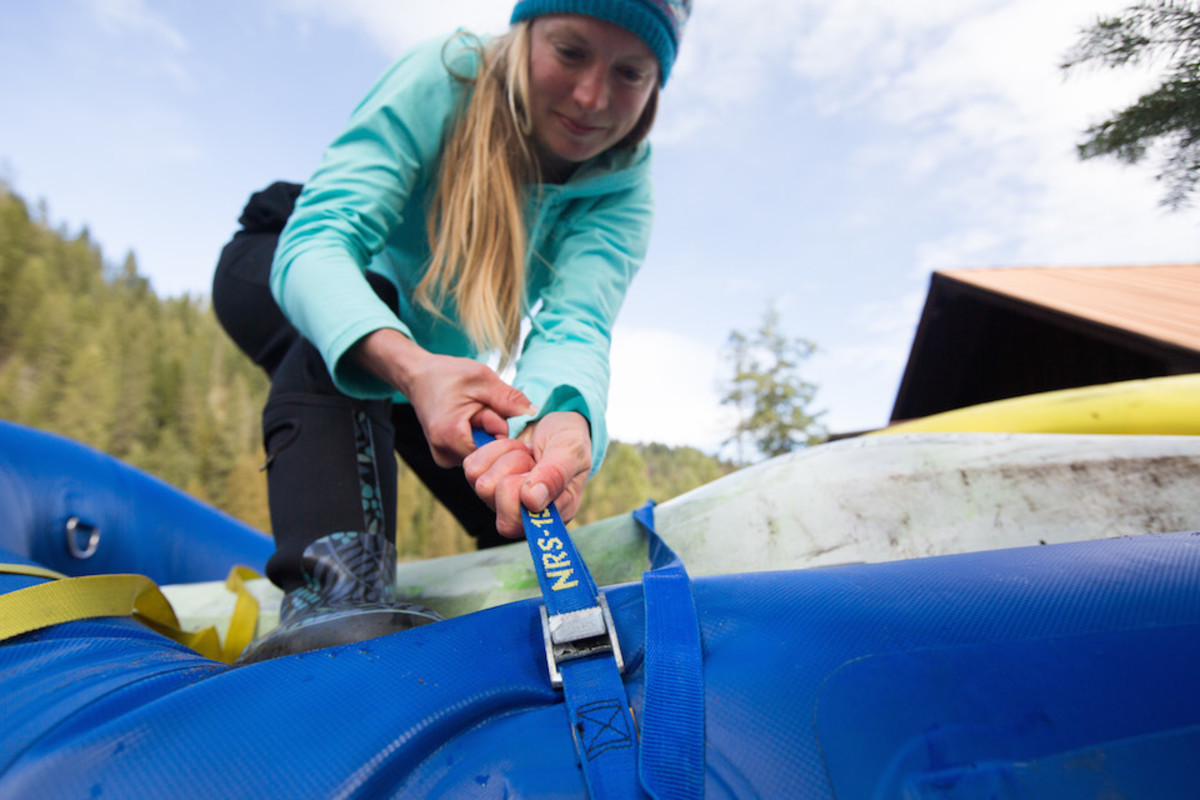 1. Dry fit your frame at home. Maybe you're one of those people who have their setup so dialed in they can rig their boat blindfolded, but more likely you're one of the other 99 percent. Assemble your boat in the driveway and figure out where everything fits. Then, take photos.
2. Organize your straps. Nothing kills your momentum at the ramp like rifling through a tangled pile of NRS straps. Instead, pre-sort them by size. Roll the long ones. For shorter lengths, slide all the buckles onto one strap of the same size. At the ramp, lay them out by length so you can quickly grab what you need.
3. Learn to back up a trailer. Nothing screams newbie like jackknifing at the launch. Instead of craning your head over your shoulder, use your side-view mirrors. Backing up straight is as simple as keeping the trailer out of your mirrors. If it appears in one of the mirrors, turn the wheel gently toward that mirror to correct.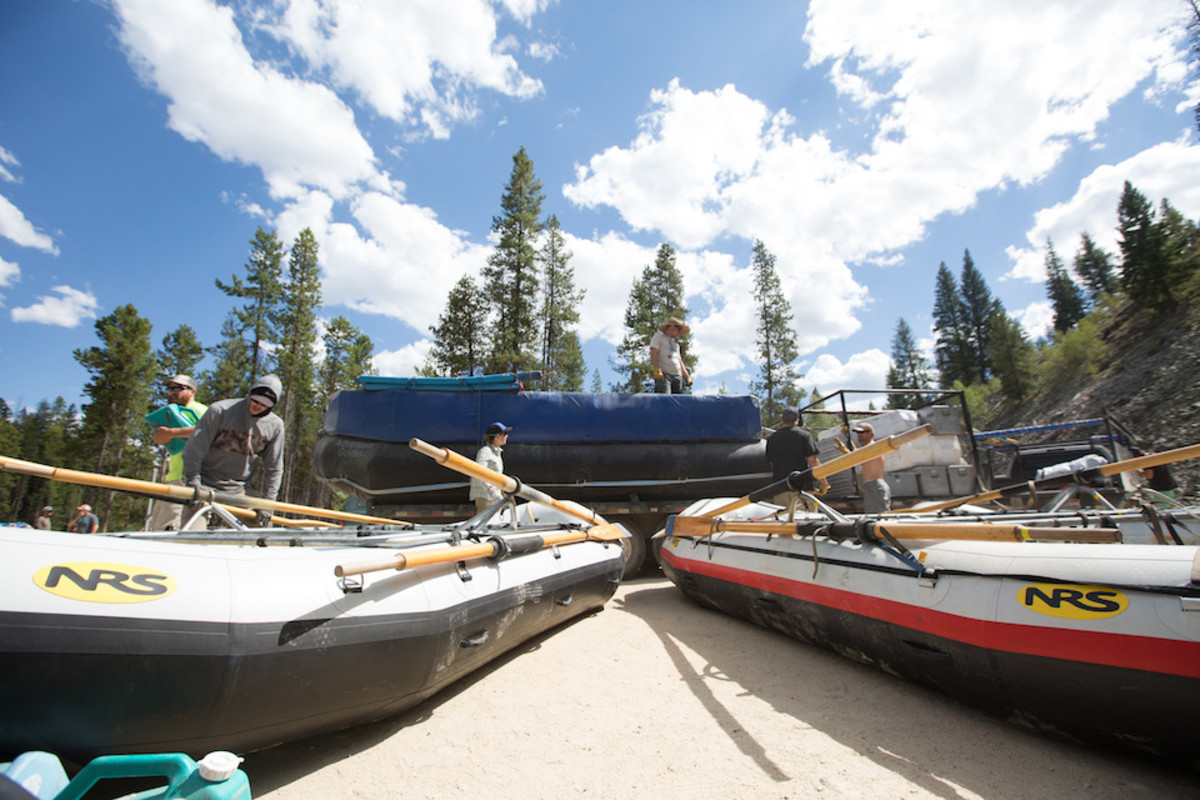 4. Move to the side. Never hog the ramp if there are others waiting. Unload your boat and gear, move it off to the side, then go park your rig out of the way. Most launches are in quiet eddies with plenty of room, and many ramps have designated staging areas. Use them.
5. Keep kids and dogs out of the way. They're cute and they're fun, but they can be annoying when you're trying to hoist a 200 lb. cooler onto a raft. Especially if they're not yours. Send the kids fishing down the bank. Find a shady spot for the dog. Do what you gotta do, then go help that guy with his cooler.
— Check out more paddling tips and skills from CanoeKayak.com
The article was originally published on Canoe & Kayak
For access to exclusive gear videos, celebrity interviews, and more, subscribe on YouTube!