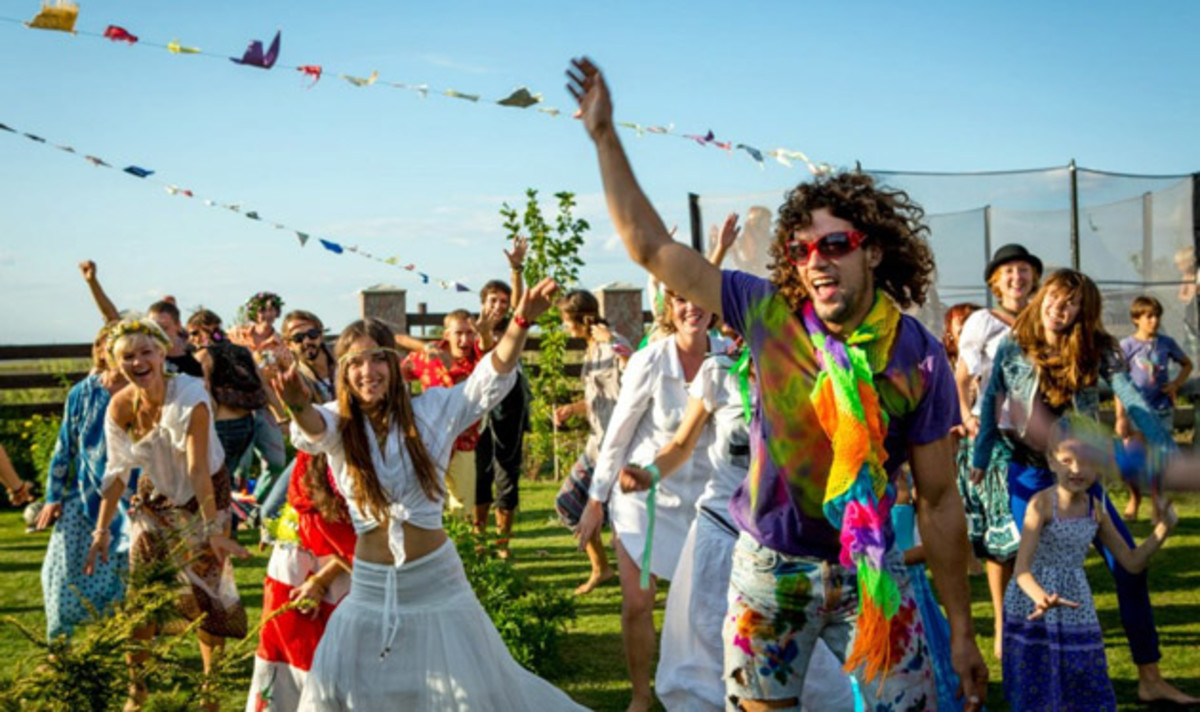 Jeffrey Andreoni and Giulio D'Eramo paddled the length of Ukraine's Dnieper River in 2012. As the country they came to love faces its greatest crisis of this century, we take a look back at their journey and the people they met along the way.

By Jeffrey Andreoni
This is the reward we have been waiting for. We now have a current to help us, and very little wind against us. After a few more nights camping out on random beaches we arrive at a seemingly abandoned summer camp about 15 miles from Kherson.
We inspect the grounds; weary of the Friday the 13th situation we're in, and make a thorough loop around the camp. No one answers our calls. We find a guardhouse with an ice-cold bottle of water beside it. We run back to the baidarka on the beach. bootprints!
We are tired and can't see any other beaches anywhere along the banks of the river. The quest for the phantom guardian goes on for almost an hour until we hear several dogs barking. Finally, a man comes out and is happy to accommodate us, let us use the electricity and the official grill of the camp.
As we pitch the tent he fires up the grill and we start grilling whatever we have left to grill from the markets.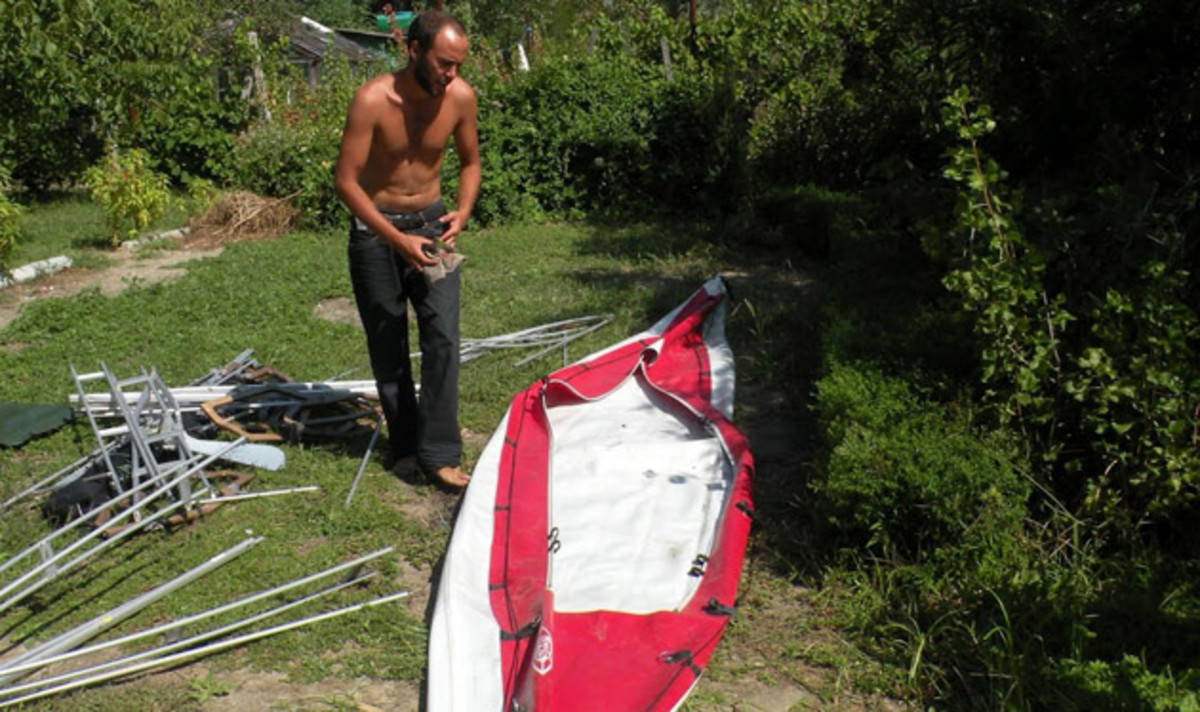 The next day is our final day and we arrive in Kherson at Lilia's house, set in a charming suburbia on the banks of an intricate net of canals right before the city. She and her boyfriend host us (on their couch) and celebrate our arrival with homemade wine as we collapse baidarka for the final time and prepare it to be sent via post back to the Neris factory in Kiev.
As a final pleasure, we are invited to a Hippy Wedding in Odessa by our friend Anna, who hosted us in Dnepropetrovsk. We are able to make it to the event and enjoy our exposure to contact improvisation—a passion of Anna's.
It's nice to be free of the baidarka and be able to move without water or paddles and we now start to think about how we will exit Ukraine from Odessa. More importantly, we begin to consider where our next adventure will be.
Follow Jeffrey and Giulio's Ukrainian River Odyssey
Episode 1: Olympic Refugees
Episode 2: Setting Sail
Episode 3: Welcome to Ukrainka
Episode 4: A Day in Town
Episode 5: Hornets
Episode 6: The Yacht Club
Episode 7: The Shortcut
Episode 8: Snakes
Episode 9: The Dam
Episode 10: Take Out
The article was originally published on Canoe & Kayak
For access to exclusive gear videos, celebrity interviews, and more, subscribe on YouTube!