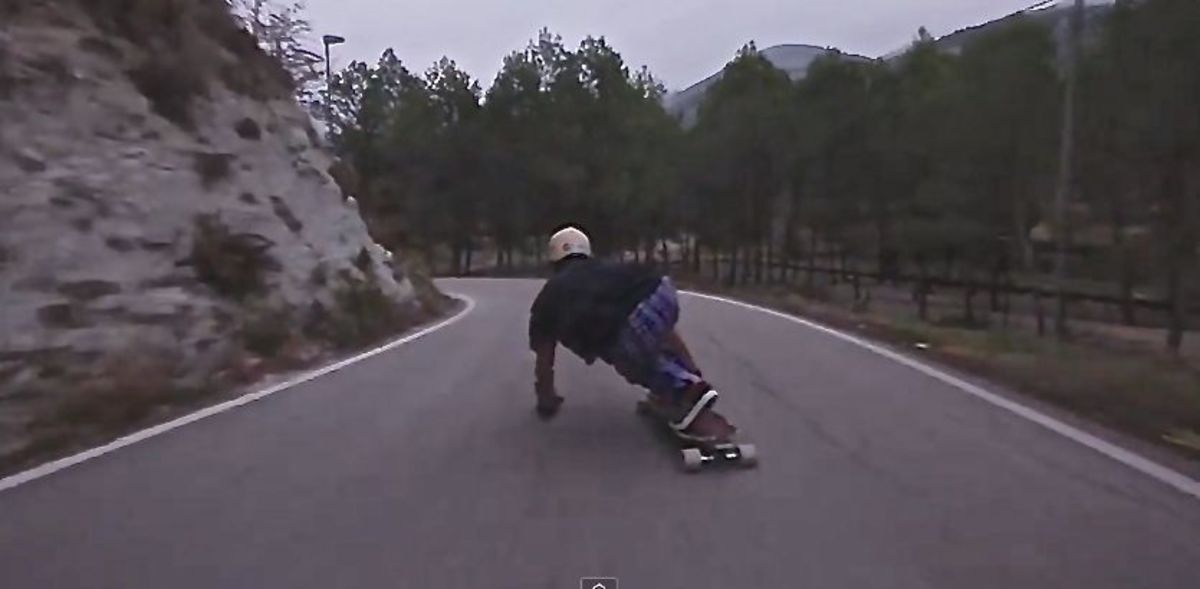 Downhill skateboarder Alberto Alepuz of Madrid, Spain, enjoys longboarding and filming the exploits of fellow longboarders, even when those exploits are a bit harrowing. Like his recent roll down what was thought to be a deserted road.
The message Alepuz posted on the video and on Facebook was "Never fully trust walkie talkies," an ominous statement about the ill-fated trip by the unidentified longboarder he was filming.
The first 2 1/2 minutes shows the downhill skateboarder speeding down the road, expertly carving the turns. To cut to the chase, jump forward to the 2:25 mark (Warning: an expletive appears on the screen):
Fortunately, the skateboarder avoided the oncoming bus and a major catastrophe by safely detouring off the road into a forested area.
"[Stuff] can always happen while skating open roads," Alepuz wrote on his Perropro YouTube channel. "Unexpected cars can always show up. Communication can always fail. This guy was very lucky this time.
"Downhill skateboarding is not a game. Always be careful."
And be sure to have a reliable walkie talkie system to ensure the coast is clear.
Follow David Strege on Facebook 
More from GrindTV
Skaters find prehistoric skatepark deep in Sierras
Introducing the world's first longboard park
Mountain biking the Colorado Trail
For access to exclusive gear videos, celebrity interviews, and more, subscribe on YouTube!