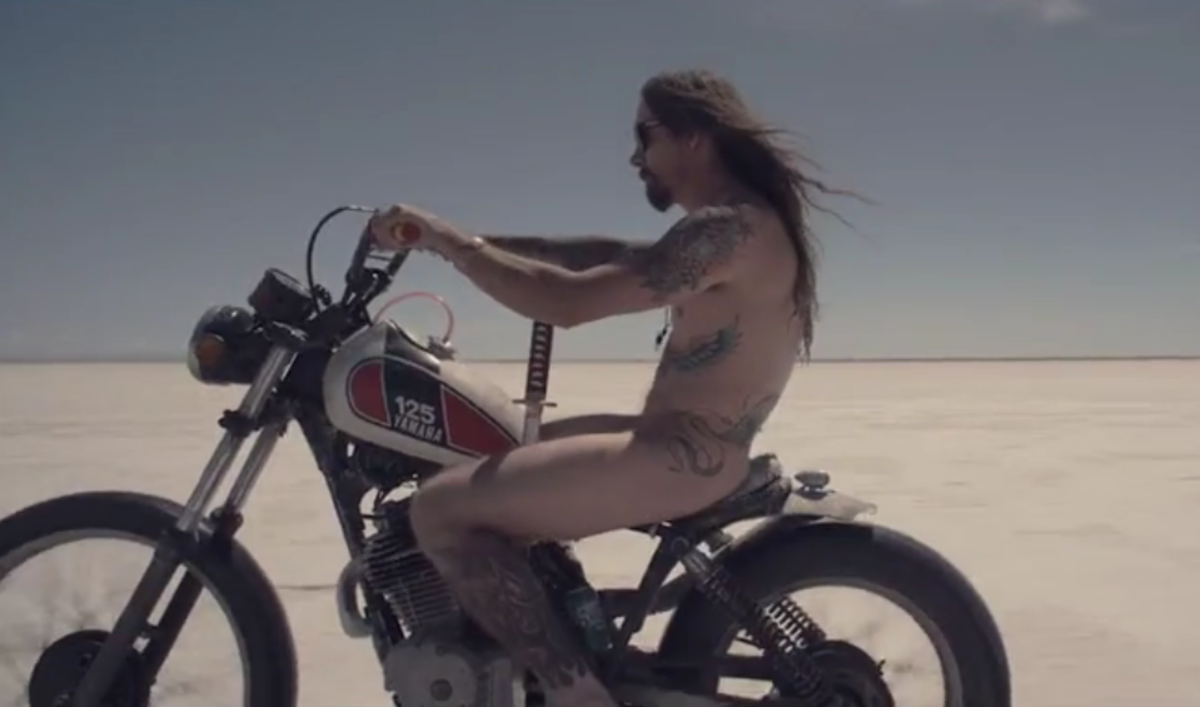 Drake McElroy
wants your vote, and he's riding his motorcycle naked across the desert to earn it.
As part of the "World of X Games" on ABC, ESPN has announced the latest addition to its X Games Real Series: Real Moto, an online video competition pitting five of the best motocross riders in the world against each other in a battle for a X Games gold medal.
RELATED: Ronnie Renner takes his bike to the golf course
For the contest, each rider (McElroy, Jeremy Stenberg, Mike Mason, Ronnie Renner and Wes Agee) submitted a 90-second video to the X Games website for fans to vote on. The winner of the contest (and a shiny new X Games gold medal) will be announced on "World of X Games" airing Saturday, Aug. 22 at 2 p.m. EST/11 a.m. PST on ABC.
McElroy apparently thought riding across the desert in nothing but his birthday suit (along with a samurai sword) would be the best way to grab fans attention:
The five video entries all went live today, and fans are allowed one vote, per user, per browser each day.
And while McElroy going au naturel is certainly attention grabbing, the other videos, including this one of X Games gold medalist Ronnie Renner sending some massive gaps are well worth some love:
Watch all five entries and vote for your favorites on ESPN's website.
Real Moto is one of five different competitions in the X Games Real series, which also includes Real Skate, Real Snow, Real Backcountry Skiing and Real Back Country Snowboarding.
More from GrindTV
Kiwi becomes first woman to swim from Golden Gate to Farallon Islands
Update: Cyclist who T-boned a race support vehicle stable, recovering in hospital
8 reasons why Teahupoo is the most dangerous wave in the world
For access to exclusive gear videos, celebrity interviews, and more, subscribe on YouTube!