by Bill Layman
first appeared in December, 06 Canoe & Kayak

"It can't be more than a quarter mile," I prayed as the canoe yoke and pack dug deeper into my shoulders. With blackflies feasting on my flesh and sweat stinging my eyes, I counted the paces, striving to get to 50, then another 50. The weight of my load was crushing my spirit and driving my legs deep into the muskeg like the roots of the spindly black spruce trees that lined the portage. The only thing that kept me going was the certain realization that
if I put the canoe down, I would not be able to pick
it back up again.
Then the end was finally in sight. Lynda was dipping a cup of water out of the lake at trail's end. "Move, move, move!" I barked through gritted teeth as I plunged straight into the lake to throw off the canoe. Hot, exhausted, and not caring about the contents of my day pack, I collapsed in the lake and let its cool water wash over me.
So ended my trek across the height of land that separates Selwyn Lake from Flett Lake and the headwaters of the Dubawnt River, in the Northwest Territories. It was the third time I'd done the portage in the last decade. But for the first time, it was the start of a trip, when we were carrying 40 days' worth of food and had 700 miles to go. Stumbling out of the lake, I knew I couldn't face loading the canoe just yet. I slumped amidst our gear and closed my eyes. From previous trips, I knew that the nearest camp spot was still another hour's paddle away.
---
The area has changed little since the 1930's
---
If I hadn't known about Adeline Chaffee, I would have been pleased with the knowledge that, at age 54, I could still carry such loads across a difficult portage. But her personal history put it all in perspective.
Adeline Chaffee was born Adeline Archie in the town of Ile–la-Crosse, Saskatchewan, in 1916. Her family moved north to Lake Athabasca when she was just 10 years old. She spent a lifetime traveling in the native Dn country, first with her family, later with her husband, Jimmy Chaffee, and finally with northern legend Fred Riddle.
Her last trip north by canoe was in 1939. Before that, Adeline and Jimmy had paddled and trapped widely throughout the region. Even earlier, she canoed with her parents and siblings. I can't imagine how many times Adeline must have walked across this very same portage. When she went north, it wasn't with a 65-pound canoe, high-tech lightweight gear, and dehydrated food, either. It was with a heavy 18-foot wood-and-canvas freighter canoe, a gas-guzzling kicker, and all the food and supplies that the family would need for a full winter of trapping.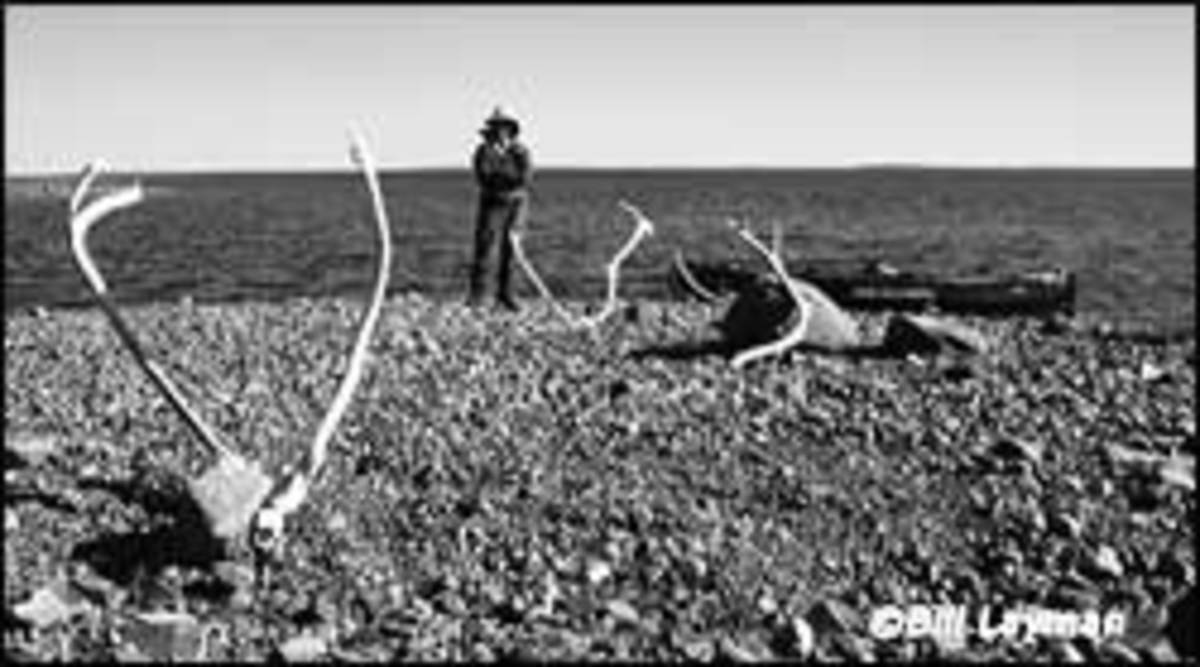 For white trappers such as the Chaffees, lured north during the Great Depression, the Dubawnt watershed must have seemed like a bit of heaven. It held a wealth of fur: white fox, wolf, pine marten, otter. They came to make a living off the Dubawnt's riches. Some of the men married Dn women, others brought along their wives and children.
The area has changed little since the 1930s. Its crystal-clear lakes are still filled with fat trout and succulent whitefish. Moose seem to be around every bend of the river. Each fall, caribou arrive by the thousands to winter along its thinly wooded forest fringe.
The decaying cabins of these early trapping families can also still be found, dotting the sandy eskers that border the river. Old homesites occur as far north as groves of trees big enough to build them.
The article was originally published on Canoe & Kayak
For access to exclusive gear videos, celebrity interviews, and more, subscribe on YouTube!