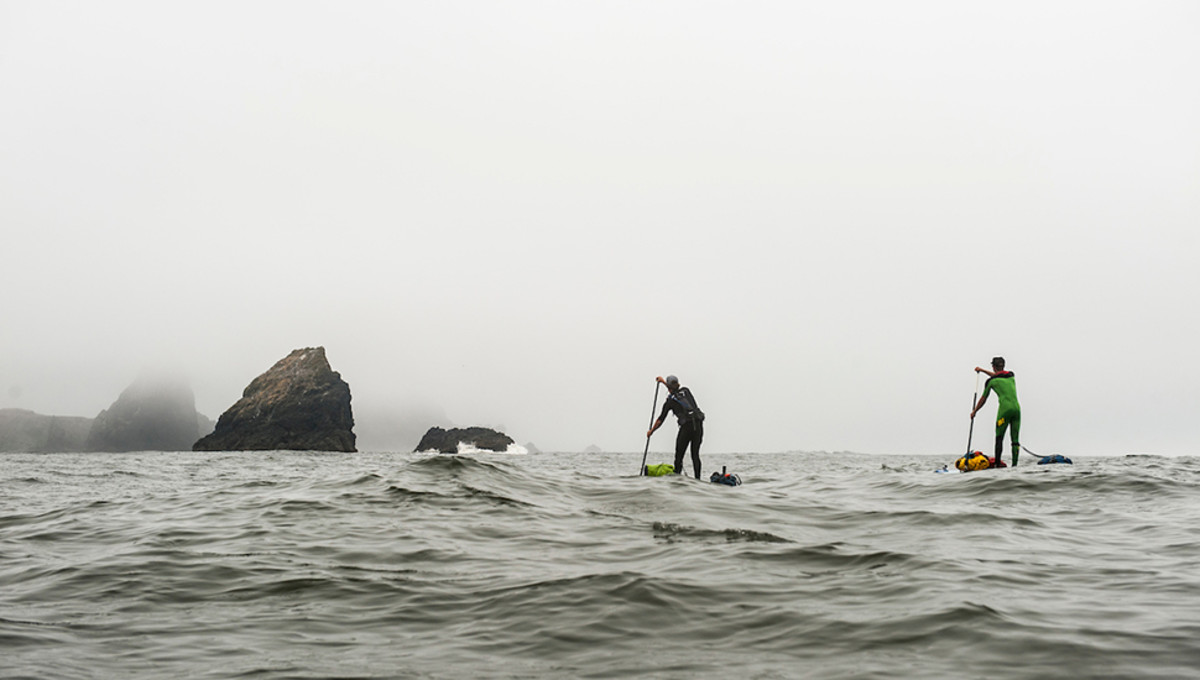 Duo To Attempt 300-Mile Channel Islands SUP Expedition
Two men are preparing to embark on a historic 300-mile SUP expedition to each of California's eight Channel Islands.
The journey is scheduled to begin on September 2, 2017 and is part of an effort to raise awareness of new pressures on endangered species and ancient Native American cultural sites within the Southern California Bight–the coastline extending from Point Conception to San Diego and westward to include the Channel Islands National Marine Sanctuary.
The plan is for them to begin their journey from the California mainland at Point Conception and then paddle across international shipping lanes to reach the Northern Channel Islands. From there, the two will spend the next few weeks visiting ancient coastal villages and ecosystems at each of the Channel Islands, some of which date back over 12,000 years. The expedition will culminate at an ancestral Luiseño/Juaneño village at Dana Point Harbor, in mid-September.
The men behind this ambitious plan are environmental researcher Tom Holm and renowned endurance SUP athlete Will Schmidt. If all goes according to plan, the duo will be the first-ever to complete a SUP tour of all the Channel Islands.
The idea stemmed from Holm's fascination and studies of the Indigenous Peoples. After pairing up with SIC Maui, this expedition will allow him to retrace some of the ancient tribes' theorized trade routes on a SUP.
Meanwhile, Schmidt made his name by standup paddling the entire West Coast of America–from Canada to Mexico–while completely unassisted. However, his previous attempt to paddle to all of the Channel Islands ended prematurely after extreme weather conditions forced him to stop after five islands. Now Schmidt will get a chance at redemption.
The duo is currently training and preparing for this journey. Stay tuned to SUP Magazine as we provide updates on their progress once they embark on this historic SUP expedition.
The article was originally published on Standup Paddling
For access to exclusive gear videos, celebrity interviews, and more, subscribe on YouTube!