See if this scenario sounds familiar: You've been training hard and putting in long hours on the board, but your race times are still not improving. You feel stronger and are paddling harder, but just can't seem to maintain that optimal speed you want.
If this is the case, your issue likely resides not with your paddle power but rather your paddle efficiency. Without flawless technique, you are wasting energy with every single stroke. This not only means you're going slower, but also that you're wearing yourself out more quickly. These tips will help you tighten up your stroke and get you up to speed.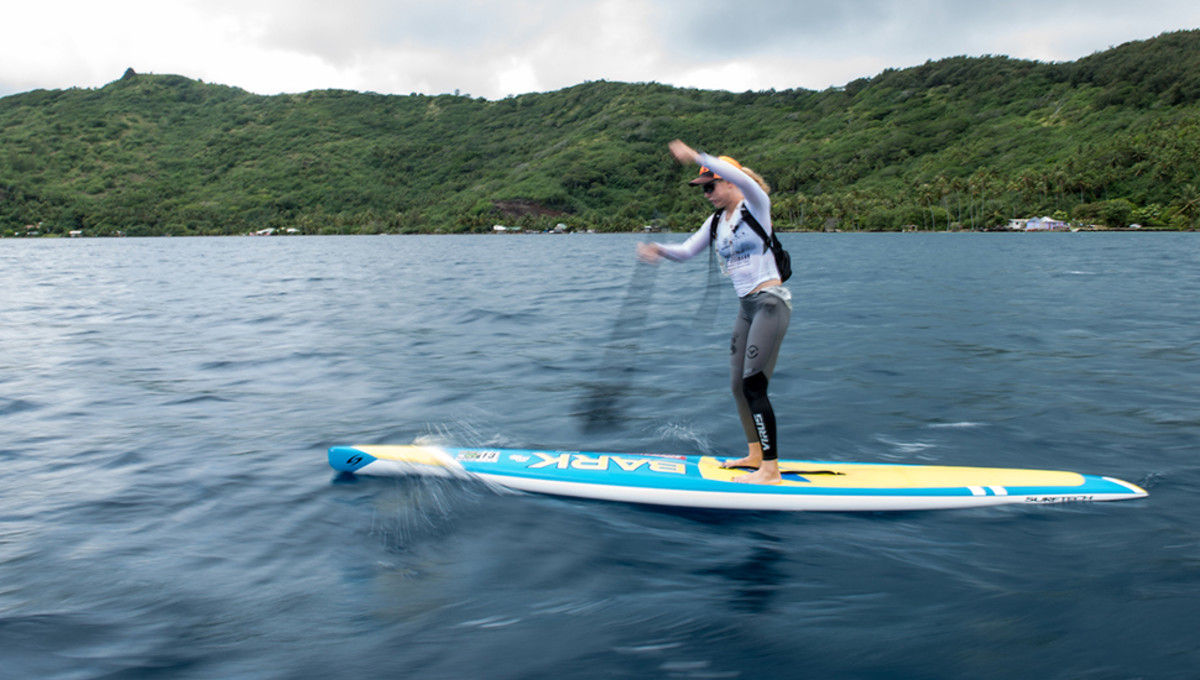 Efficiently Switch Sides
Switching sides inefficiently can cost between three inches to a foot in glide per changeover–which can add up to a lot over the course of a downwinder or race. To correct this, spend a few minutes on changeover drills several times a week. It's tedious, but will definitely improve your stroke.
Try tossing the paddle when changing sides and sliding your bottom hand up to become the top hand on the other side. The top hand should come to the pulling position as it becomes the bottom hand on the other side, so you're already rotated and are ready for the next stroke. This will allow your strokes to be the same on each side and you'll maintain your cadence.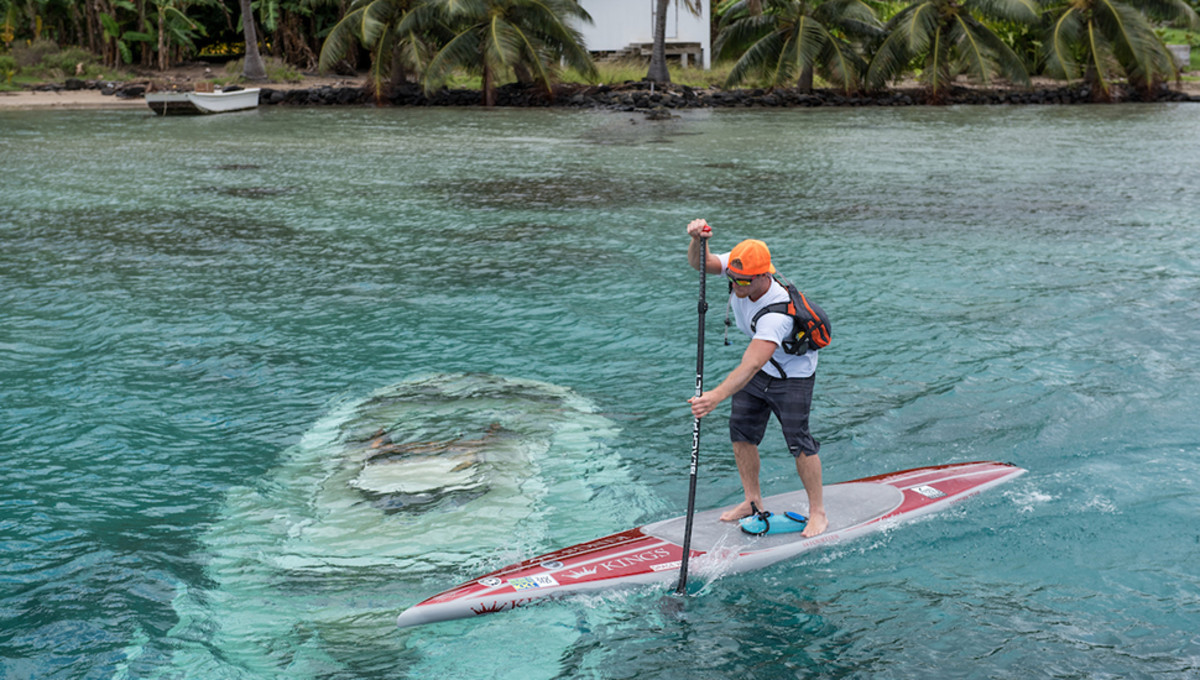 Optimize Your Reach
If you don't know what you're doing wrong, it can help to have a friend watch or record you paddling. Chances are, one of your main issues is likely that you are either under- or over-reaching with your stroke.
When over-reaching, paddlers tend to stretch out too far when they are not yet firmly planted with a stable power base. But most people fall into the category of under-reaching, which limits your power by only taking small strokes.
These errors are best worked on in a practice setting and by doing drills.  For those under-reaching, exaggerate your reach in practice and then once you dial it back, you'll find that you are more efficient.
Work on your Weaknesses
Don't fall into the trap of only improving what you're already good at. If you're strong, work on endurance. Run, row, cross-country ski or cycle. Hone your cardio so you can apply that power on the water.
If you're fit but not so strong, focus on bulking up. Capitalize on your endurance by increasing your power. Above all, be honest about your weaknesses and set goals to make them strengths.
The article was originally published on Standup Paddling
For access to exclusive gear videos, celebrity interviews, and more, subscribe on YouTube!