Words and photos by Dustin Doskocil
I've been an adventure photographer for a long time. Which means that sometimes I'm going out a few times a week on assignment. It also means that I'm generally carrying an extra 20-30 lbs of gear with me and putting in extra miles paddling back and forth from one angler to the next. Crashing from lack of food is not an option, I need to eat.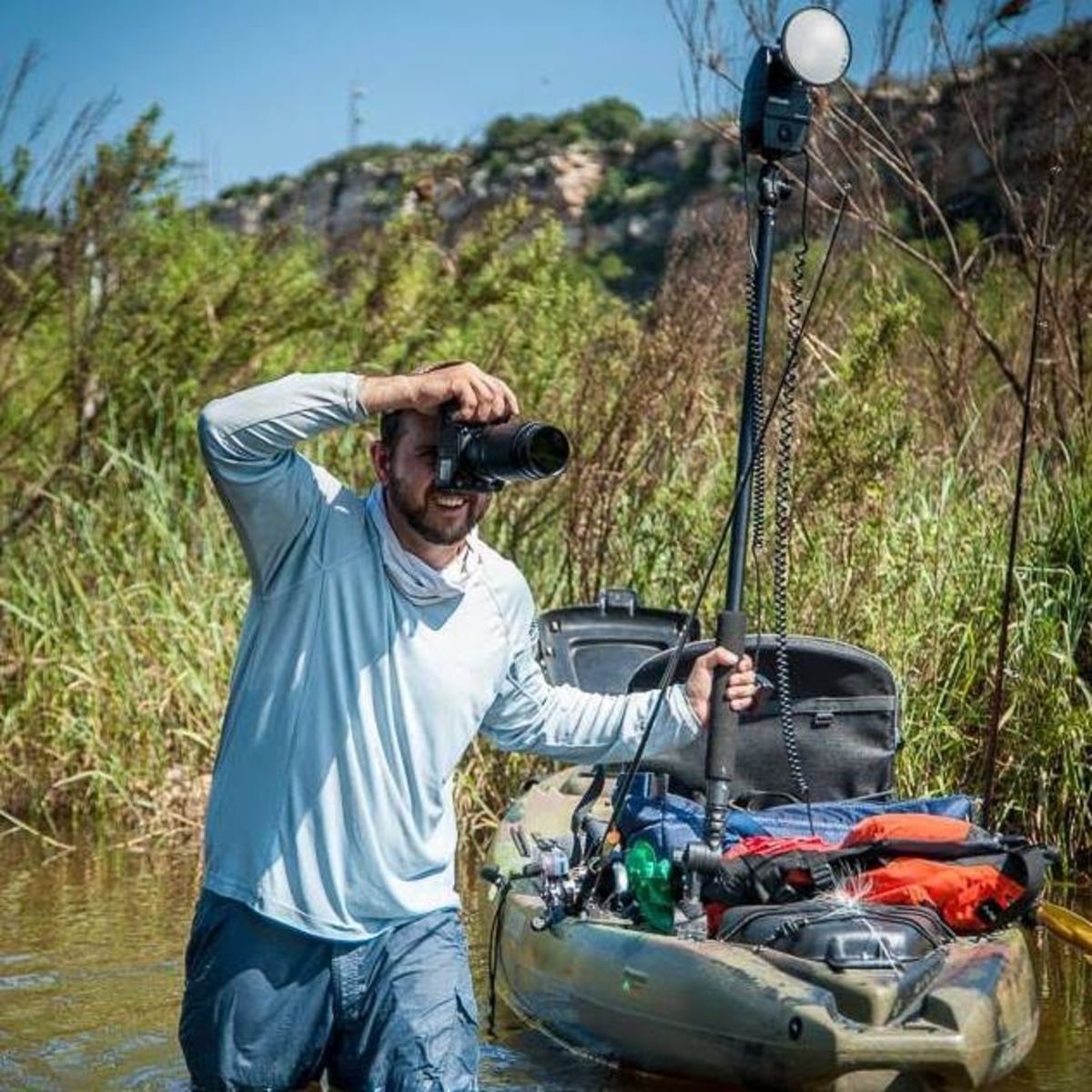 Throughout the years I've realized that good healthy food can make a good day on the water even better. At first I would just stop in at a gas station the morning of and pick up a package of donuts, some chips, gatorade, jerky or whatever else to get me through the day.
The highs and lows of these super sugary, non-nutritional foods left me feeling exhausted by the end of the day plus it was expensive. So I started to plan my food out by cooking extra soup and freezing it, buying extra healthy snacks and protein bars and even using a dehydrator to make my own. Here is a list of some of my favorite on and off the water snacks.
A lot of this stuff has long shelf life so I generally keep my cabinet stocked for those last minute adventures.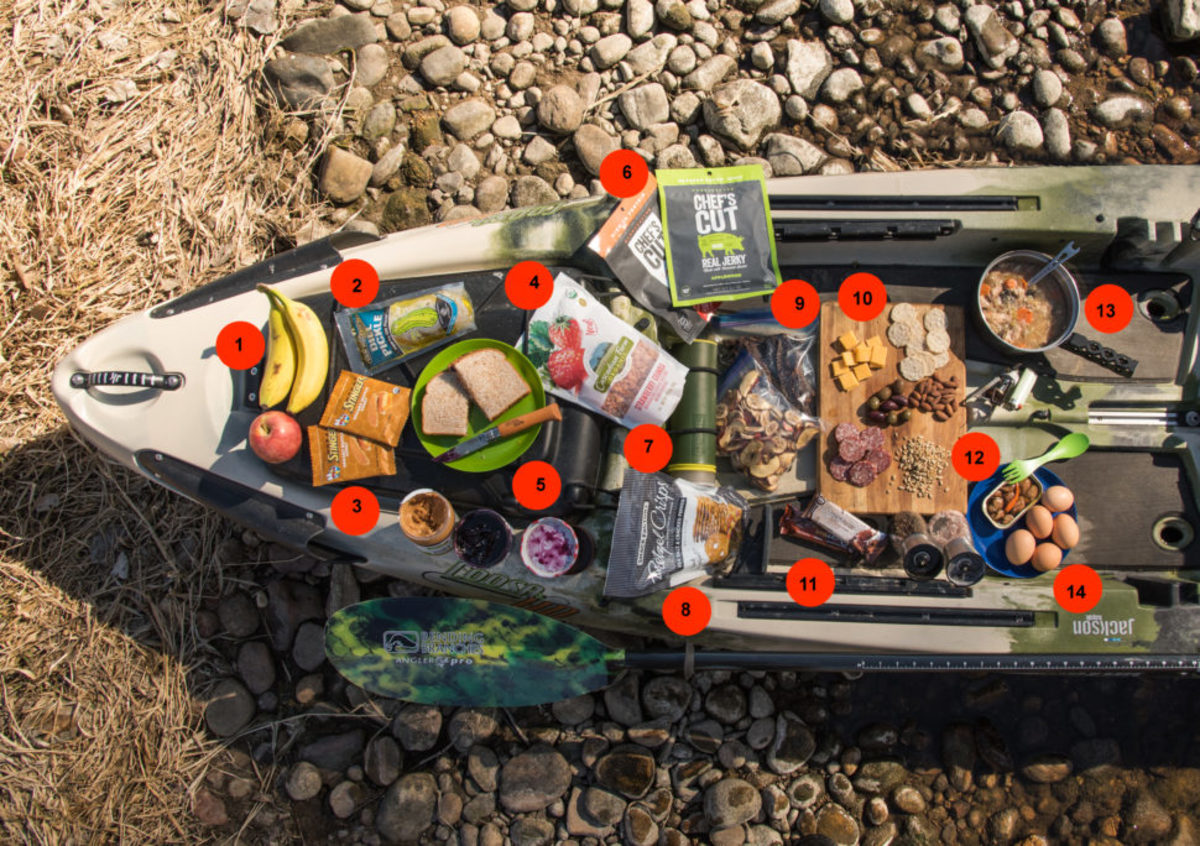 Fresh Fruit: Apples and Bananas are easy to carry and eat and are full of vitamins.
WAIT! Bananas?
Yep, bananas are loaded with nutritional goodies. The high source of potassium keeps the cramps away and natural sugars burn efficiently to keep you going on the water.  Toss them superstitions off the side.
Pickles: Pickles are good for those long strenuous days. Runners drink pickle juice to relieve cramping and improve hydration. Plus it'll get rid of heartburn.
Energy: I really like the Honey Stingers for a good sugary burst of energy.
Granola: Granola is a great snack for any time of the day. Just grab a handful and start chomping
Sandwiches: You can never go wrong with a sandwich for lunch. I generally like to bring the fixings and make it on location so it doesn't get soggy.
Beef Jerky: Buying beef jerky is fine but if you have a dehydrator, you can make your own. I like a little spice and a little sweet.
Water: It is important to stay hydrated and a good water filter can save you weight when it comes to carrying water.
Pretzels: A big time carb that will give you a burst of energy at the end of the day. Plus replenish your salt.
Dried Fruit: Again the dehydrator comes in handy. I like a mixture of apples, bananas, and strawberries.
Charcuterie: One thing the French got right was food. I think this has to be my favorite adventure snack. Some cured meat, cheese, olives, nuts, and cracker. Eat them separately or toss it all in your mouth at the same time.
Bars: I prefer the Quest Bar. They have tons of protein without all of the sugar that some bars have.
Smoked Oysters: Not for everyone but do enjoy some smoked oysters in a can. Add a little Tabasco to spice them up. Also, make sure you get the ones in olive oil.
Soup: Soups, stews, and chilis take a little more time and you have to bring a little stove to heat it up but if you really need a good meal, it's the way to go. I like to make soups from scratch at home and freeze them in individual bags for future consumption. Another plus is that it'll keep your cooler cool.
Boiled Eggs: This is an easy one. Boil the eggs the night before and toss them in your bag for a high protein snack. Bring a little salt and pepper for taste.
---
More on: Dustin Doskocil
More on: Adventure Snacks
The article was originally published on Kayak Fish
For access to exclusive gear videos, celebrity interviews, and more, subscribe on YouTube!