For an industry highly sensitive to climate change, it's ironic that ski resorts produce such a large carbon footprint. Hunting for an environmentally friendly option can be a challenge; although eco-resorts can be found aplenty in the destination-travel sector, eco-friendly snow resorts can be harder to come by.
RELATED: 4 simple tips for achieving an environmentally conscious lifestyle
Even then, it can be tricky to find those with environmental policies that aren't "green-washed" — the term used to describe organizations that make environmental claims without any real demonstrable initiatives.
Change is underway, however. In the National Ski Areas Association's Sustainable Slopes program, for example, 190 participating resorts strive to reduce the industry's impact on the environment "while advocating for climate change policies at the local, state and national levels." On the global scale, Protect Our Winters continues to tackle climate change using political advocacy, community-based activism and educational initiatives.
RELATED: Jeremy Jones and POW double down on climate change activism post-election
Here are some resorts around the world that are leading the charge.
Zermatt has many eco-friendly measures in place. Not only have they won the Swiss and European Solar Prizes for the photovoltaic system they've integrated into the Matterhorn glacier restaurant, but they also recycle old ski cables.
Zermatt sends decommissioned traction and running cables to Myanmar to build bridges. A 23,600-foot traction cable taken from the Trockener Steg to Matterhorn Glacier Paradise gondola cableway in 2014 has created 20 bridges in Indonesia and Myanmar, used by 120,000 people.
Within the resort itself, strong efforts have been made to implement marked wildlife areas that are closed to human intrusion, acting as a sanctuary for flora and fauna. To encroach upon or ride through these nature reserves is punishable by law.
Ruka and Pyhä were the first Finnish ski resorts to sign the E.U.'s energy-efficiency agreement back in 2008; since then, they've been introducing pertinent measures including monitoring energy consumption of ski lifts, snowmaking systems and heating. They've also reduced the need for artificial snowmaking by building snow fences that naturally collect snow on the fell that can then be transported to the slopes.
Last year in Ruka, they made more than a million cubic feet of snow and stored it over the summer, allowing them to open one slope in October this season using last year's snow; they plan to open with two slopes in the 2017-18 season.
RELATED: New study finds humans causing climate change 170 times faster than nature
Ruka has been using emission-free hydroelectric power since 2009, and for some accommodations, electricity is generated with hydropower and heating with biomass. Pyhä has become the first and only carbon-neutral ski resort in Finland, while Finland itself is one of the world leaders in producing renewable biodiesel.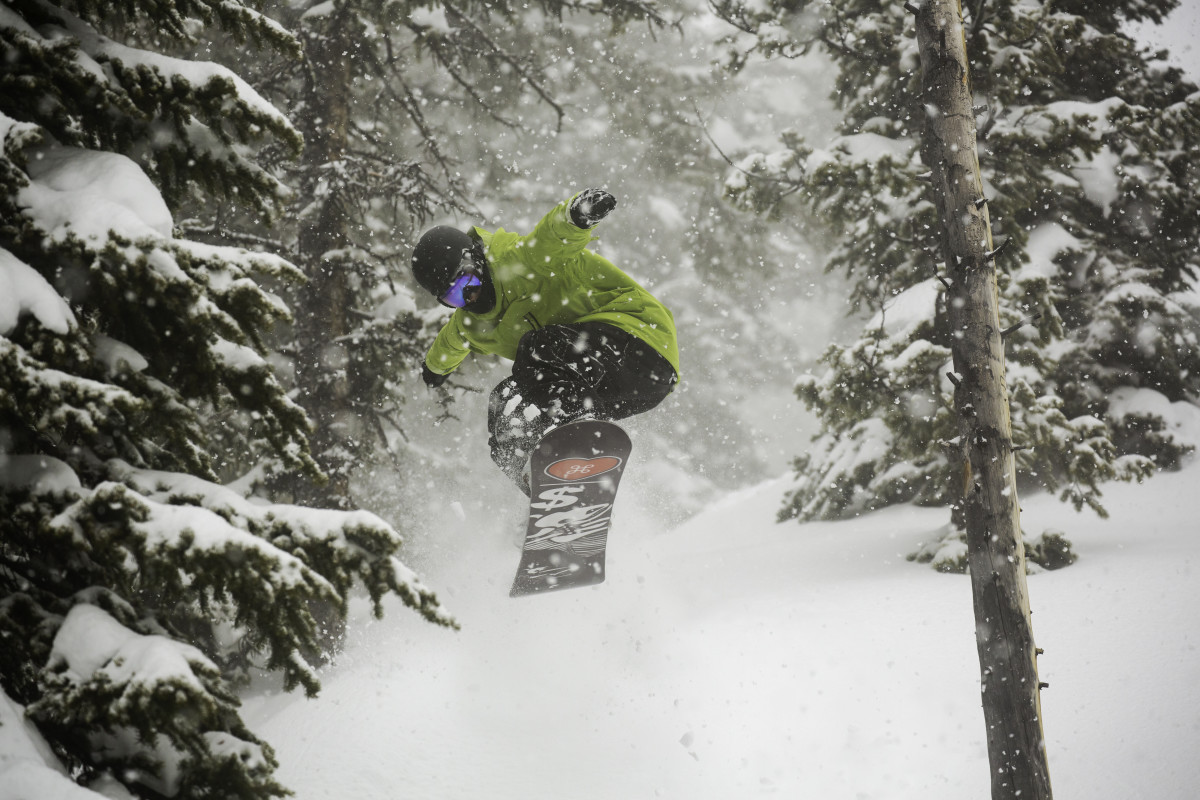 Jackson Hole has been selected as finalist for 2017 National Geographic World Legacy Award for their tradition of conservation and collaborative sustainability efforts. (Their mission? "To conserve natural resources and mitigate climate change.")
They recycle 1,000 gallons of used vegetable oil waste annually from their restaurants in order to fully power three vehicles. They've installed water fill stations in all resort buildings to reduce plastic waste by 2.5 tons each year, and they eat local, adopting fresh, creative, seasonal menus and sourcing 25 percent of their winter food from the Rocky Mountains.
They also use natural plant and mineral cleaning products and they've been committed to purchasing renewable energy credits offsetting 100 percent of their lift-energy usage since June 1, 2007.
Whistler Blackcomb, British Columbia
Whistler Blackcomb is sagacious in their institution of many sustainability initiatives, but the Fitzsimmons Creek Renewable Energy Project is excellent. It generates 33 gigawatt hours of electricity each year, meaning 17 restaurants, over 300 snow guns and 38 ski lifts are powdered using this hydroelectric initiative.
Additionally, Whistler Blackcomb has set up an Intrawest Sustainability Network so that various resorts can share information on environmental projects. On the mountain itself, they've popped up over 45 interpretative signs to educate about the local ecology, and the annual Telluride Mountain Film Festival now visits Whistler to increase awareness of environmental issues, aiming "to inspire audiences to action on worthy causes."
Hakuba, Japan
For those yearning to float shoulder-deep in sustainable powder, head to Hakuba, where various eco-friendly initiatives are underway. You'll find a local who recycles all the cooking oil into biodiesel, and there are a few recharge points in the area for electric cars.
RELATED: 22 ski resorts in Japan are now offering free lift tickets to foreigners
The local community also is making headway with composting efforts. They make a compound of charcoal, rice husks and other natural matter that, when mixed with organic waste, composts rapidly.
Coronet Peak, New Zealand
Coronet Peak uses tower-mounted snow guns, which increases productivity by 35 percent while using the same volume of water as any other gun type, and makes snow from 95 percent recycled water. They've also constructed high-altitude water-storage reservoirs, which, at 4,000 feet above sea level, keep the water at about 32 degrees Fahrenheit, making it 20 percent more efficient for snowmaking than if it were to be sourced elsewhere.
RELATED: An inside look at living in New Zealand's oldest national park; video
Coronet Peak diverts more than 50 percent of their solid waste from landfills and uses the recycling facilities in Queenstown to donate their coffee grounds to the Queenstown Harvest Community Gardens, which recycles them into fertilizer/compost. There are ride shares for employees, and excellent bus services are in operation.
The resort also has established a sustainability task force to kick-start solar, biodiesel and organic composition projects, which has won them the New Zealand Tourism's Qualmark Enviro-Gold Award.
For access to exclusive gear videos, celebrity interviews, and more, subscribe on YouTube!