Eddyline's new C135 'Stratofisher' YakAttack Edition is ICAST's overall Best of Show for 2015. The prestigious honor was voted by industry buyers and media at the world's largest recreational fishing trade show. The C135 was also named Best Boat.
"The boat speaks for itself. Its eye catching beauty is the result of its function and simplicity. Like all Eddyline kayaks, it has to be paddled to be appreciated," Eddyline's Tom Remsing said.
The win is a marvelous achievement for a first-time ICAST exhibitor, and a further sign that kayak fishing's surge into the mainstream is going strong. Eddyline, based in Burlington Washington, is known for its high performance thermoformed kayaks. The C135 is the company's first flagship stand-up fishing kayak.
"Everything we've done since we started this project was geared towards building a kayak worthy of winning these awards. So here we are," an elated Remsing added. He credited Eddyline's design staff.
"We've put together a team who have kept their eye on the goal and have worked tirelessly for over a year to bring the C-135 from concept to reality. I'm also very happy for Tom Derrer. His designs have been cutting edge for decades, and he deserves this recognition. I'm appreciative of the free reins he gave me, Alex Stoeffl and our production manager Todd Keane. The only limitation we had was our own imagination," Remsing said.
The Best of Show honor offers satisfying validation to kayak fishing rigging guru Luther Cifers of YakAttack. Cifers is well known for his collaborative work style – YakAttack products, often customized, are used by many kayak manufacturers. The C135 Yak Attack Edition is some of his most comprehensive work yet.
"I've always been a fan of the Eddyline team not only in the unique products they produce but also in the kind of people they are, so it was personally rewarding to be part of this project. I don't think they could have done a better job of hitting the mark and we are thankful to have had the opportunity to put together a stellar angler package and participate on the design process. I couldn't be more proud of the Eddyline team, Tom Derrer's amazng handiwork, or Tom Remsing's leadership for making this project a reality and achieving a very ambitious goal," Cifers said.
A fishing kayak has won the overall Best of Show award three times previously, and four times in the past eight years. The Old Town Predator XL Minn Kota won in 2014. Hobie is a double winner, first for the original Pro Angler in 2009 and for its cousin the Pro Angler 12 in 2012.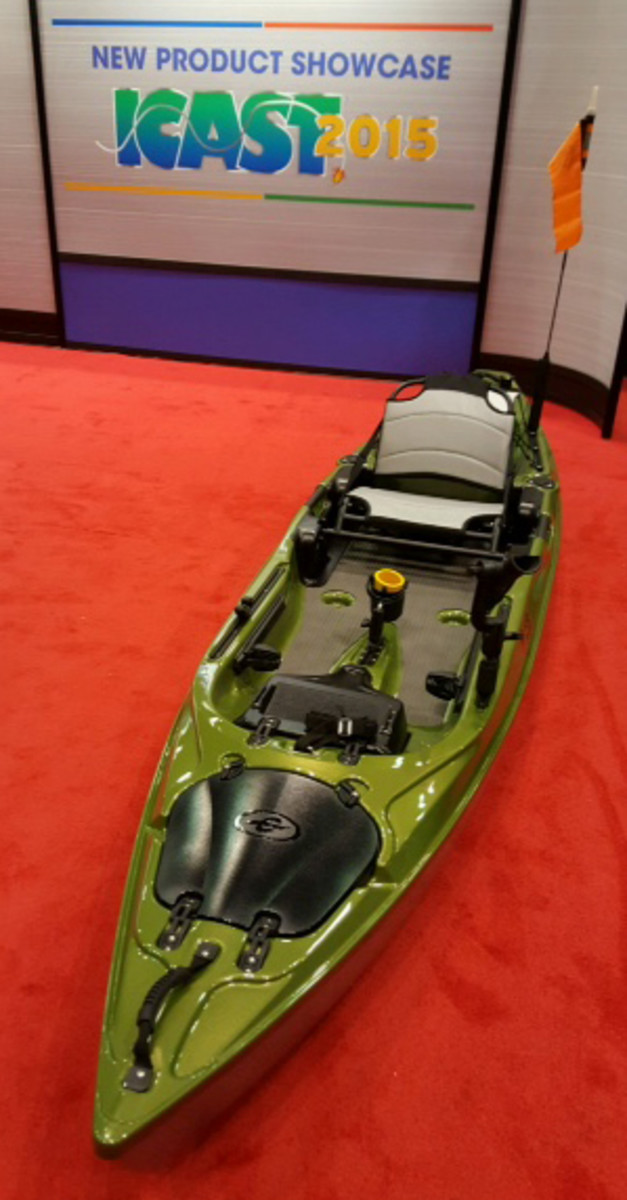 The article was originally published on Kayak Fish
For access to exclusive gear videos, celebrity interviews, and more, subscribe on YouTube!