Ehukai sandbar flares up for North Shore locals
For those of us without balls the size of Mongolia, the here today, gone tomorrow sandbar at Ehukai is the perfect substitute to surfing (and possibly perishing) at Pipeline. Soft sand lines the bottom, girls in thong bikinis litter the lineup, and you don't have to be in the Wolfpak to get a good wave. Here's a fun little edit thrown together by pro surfer turned GoPro enthusiast Kaimana Henry called 'Just Another Day at The Bar' and it perfectly exemplifies everything people love about the Ehukai sandbar—it's all about hanging with your friends and being a big kid in the water!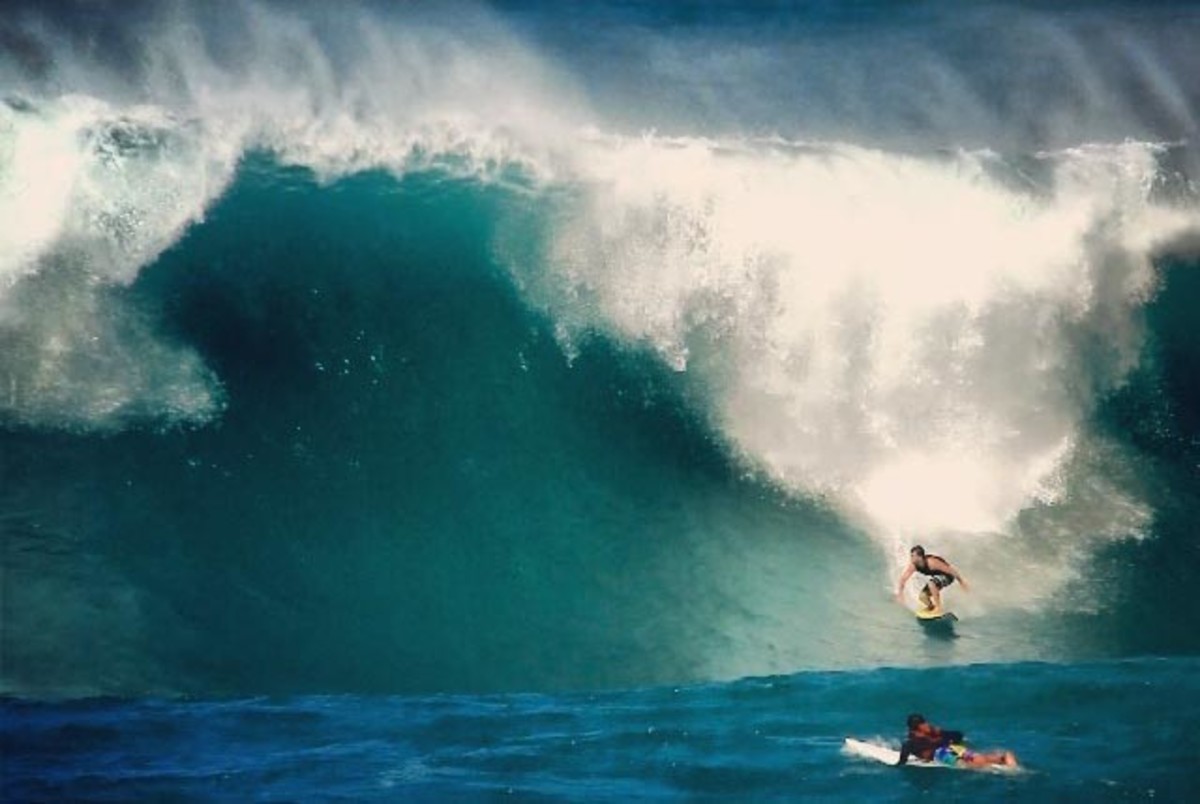 For access to exclusive gear videos, celebrity interviews, and more, subscribe on YouTube!