No, kayaker Emily Jackson didn't spend too much time in the beer tent. That's definitely not a beer belly, as the facetious announcer in the above video believed some people might think.
It is true that Jackson does have quite a belly on her, but it has nothing to do with drinking too much beer. Anyway, beer or any other alcoholic beverage has been off-limits to her in her current condition.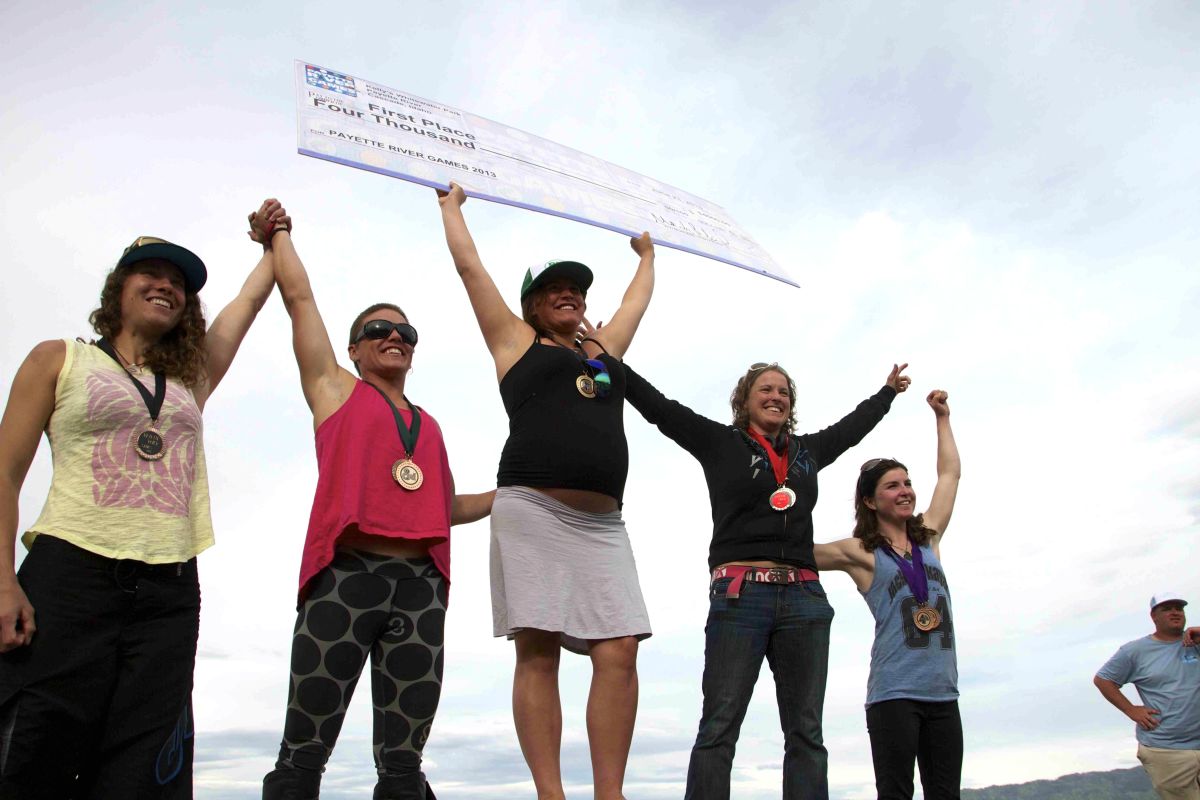 Yep, Emily Jackson is pregnant—she's in her ninth month of pregnancy. And not only did she compete in kayaking women's freestyle at the Payette River Games in Cascade, Idaho, over the weekend, she won the event, beating current world champion Claire O'Hara of England.
Fact is, Jackson, 23, a world-class kayaker from the well-known kayaking Jackson family, has continued to compete through her pregnancy, and quite successfully, too. She entered seven events, winning twice and finishing in the top six, six times overall.
"Last weekend was the last event of the U.S. tour," Jackson told GrindTV Outdoor in an email. "I have been competing since April, and I am shocked that the last two weekends were the events I have won.
"Part of it may have to do with my relaxed attitude where I honestly had no expectations but in my heart always knew I could win. I probably would continue to compete this up coming weekend if there was one. But I am very excited to go home, wash the baby blankets, and make sure I am ready for the first crazy month of parenthood."
Jackson's due date is July 19.
We know what you're thinking. Was it safe to be kayaking while in her ninth month of pregnancy? Was it smart to be kayaking at all while pregnant?
[Related: To read Jackson's own words on why she's competing while pregnant, click here.]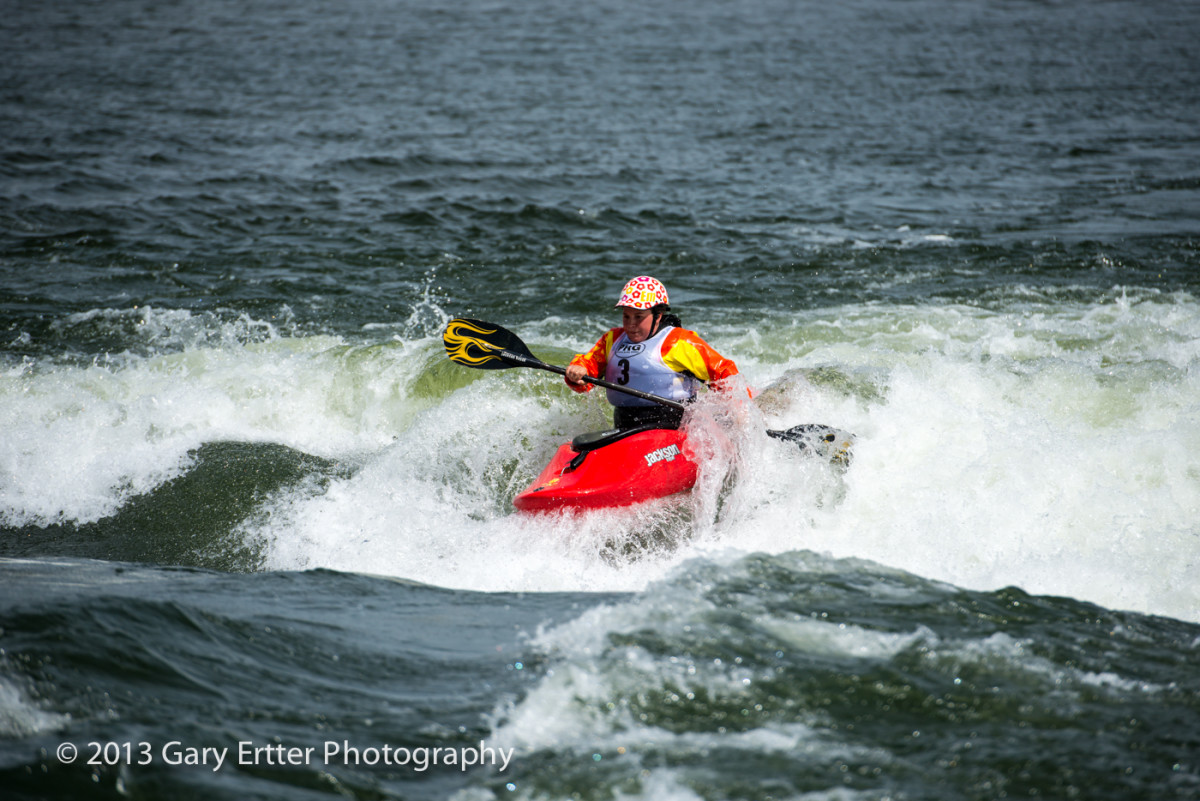 Jackson didn't make a haphazard decision but rather a calculated one, and the baby inside her was always her No. 1 thought before, during and after competition rides.
"I was told by several doctors that as long as I was doing what my body was accustomed to that it would be safe for me and my baby," she said. "With certain instructions such as avoiding impact, I knew what my limitations were and how to paddle within the limits. I also made sure to paddle almost every single day to maintain my physical state to ensure I wasn't stopping and starting up again which was the doctor's biggest concern."
If your body is conditioned to certain activity prior to pregnancy, it is generally safe within the pregnancy, Jackson's doctor told her.
"As long as it's a low-risk pregnancy with zero complications—which I have been lucky to have. Also, this isn't necessarily the case for every person or every sport. I was lucky to have a risk-free pregnancy and no complications thus far."
One concern Jackson does have for the future is that her baby boy might need extra rocking to get him to sleep.
"When I am sitting still, he moves and kicks around almost confused as to why I am not moving around," she said. "I think he didn't get as much rocking and rolling around while I was doing flips as people think as he was always in the same position within me during all my paddling sessions."
Hmmm. Is there any doubt that another kayaker is about to be born?
Photos by and courtesy of Gary Ertter.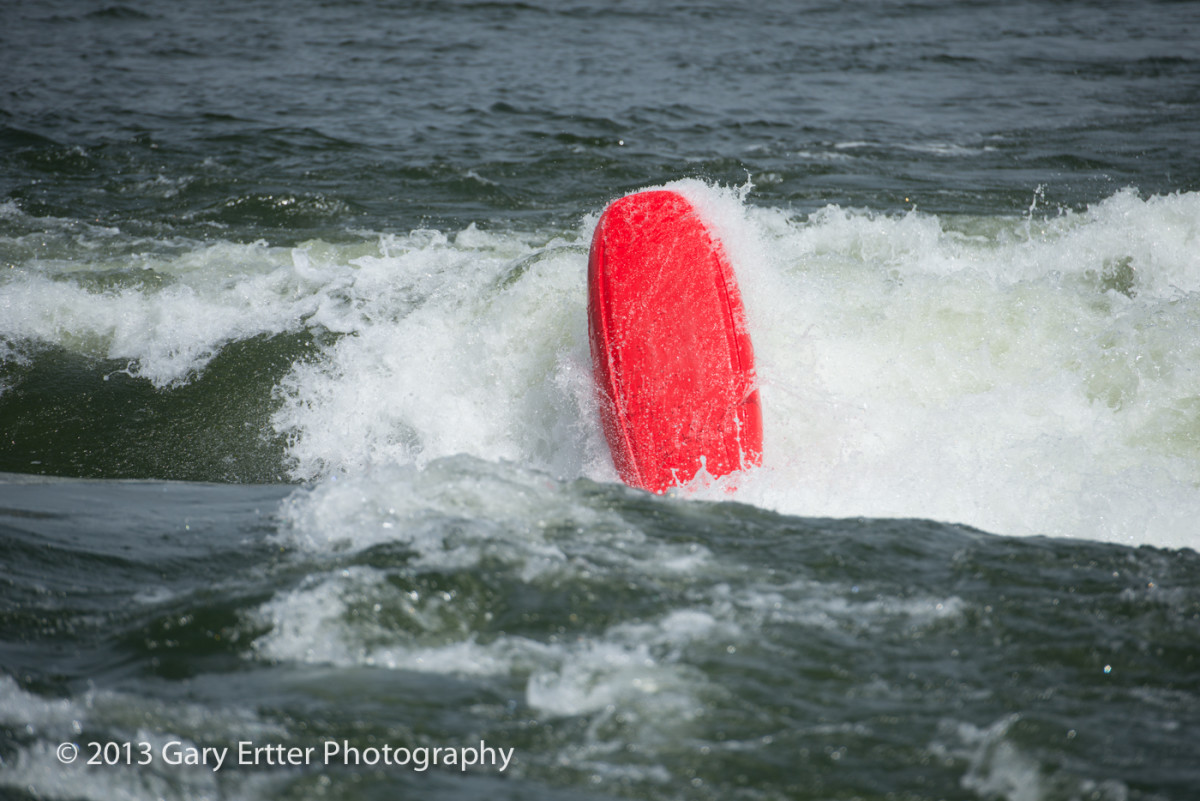 For access to exclusive gear videos, celebrity interviews, and more, subscribe on YouTube!