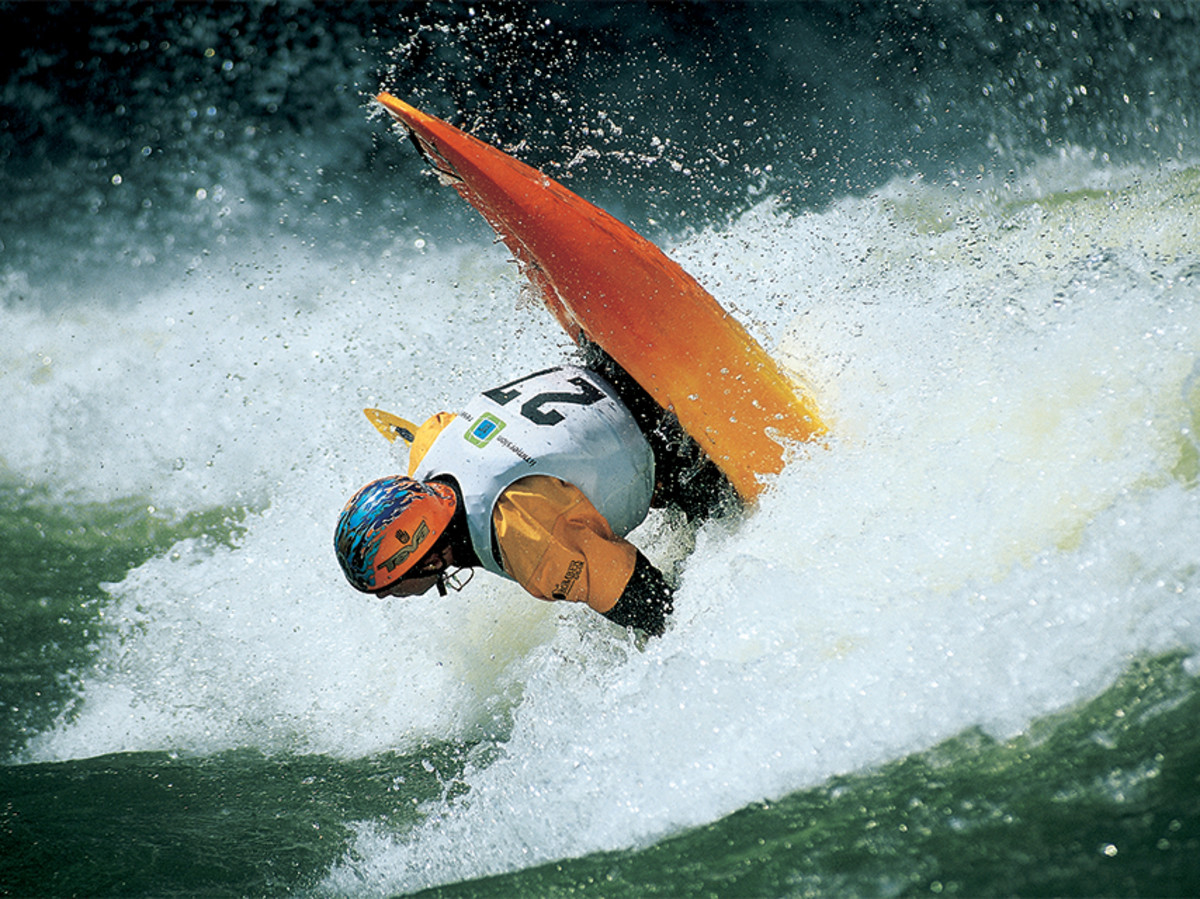 When Confluence Outdoor recently announced that it is ceasing distribution of iconic whitewater brand Wave Sport in North America, and only keeping the kayaks available in Europe, it ushered in the end of an era, and a brand long credited with helping the sport gain more mainstream traction.
Everyone from former world freestyle champions Eric Jackson and Ken Whiting to Dan Gavere, Jimmy Blakeney and more did their time in Wave Sport's team trenches, launching careers that continue to this day. Iconic boats like the X, Y and Z, as well as the Frankenstein, Diesel, foot-pinching XXX and Stubby ("Have you seen my Stubby?") all graced retailers shelves at one time or another, and inventions like the Wave Box helped bring paddling to the people.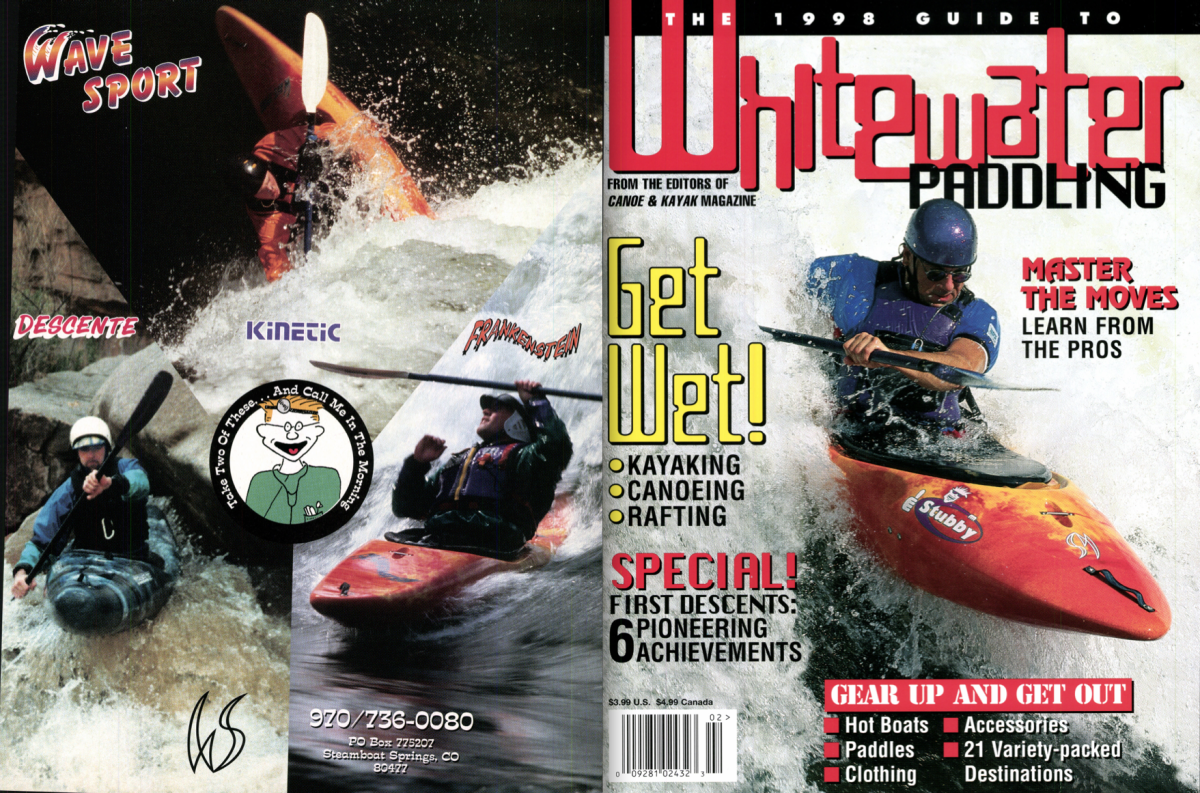 All this was spearheaded by eccentric ringleader and company founder Chan Zwanzig, who sold to Confluence in 1998 but was always as much a kid at heart as the paddlers in his charge. He got the brand going with the Lazer and turbo-boosted it with the X, all with an eye toward targeting the younger skateboard generation.
"At the time, I was the only owner of a whitewater kayak company with full control who cared more about making boats than making money," he says, crediting such paddlers and innovators as E.J. and Corran Addison as contributing largely to the sport. "The paddling industry should be secondary to its culture."
With that attitude, when asked how he felt about the brand disappearing from the North American market, his answer shouldn't sound surprising: "Truthfully, I'm not really that sad because I have all the Wave Sport EZGs I need for the rest of my life."
To that end, and to help cement the brand's legacy, we went to some of its former paddlers for their last respects as well.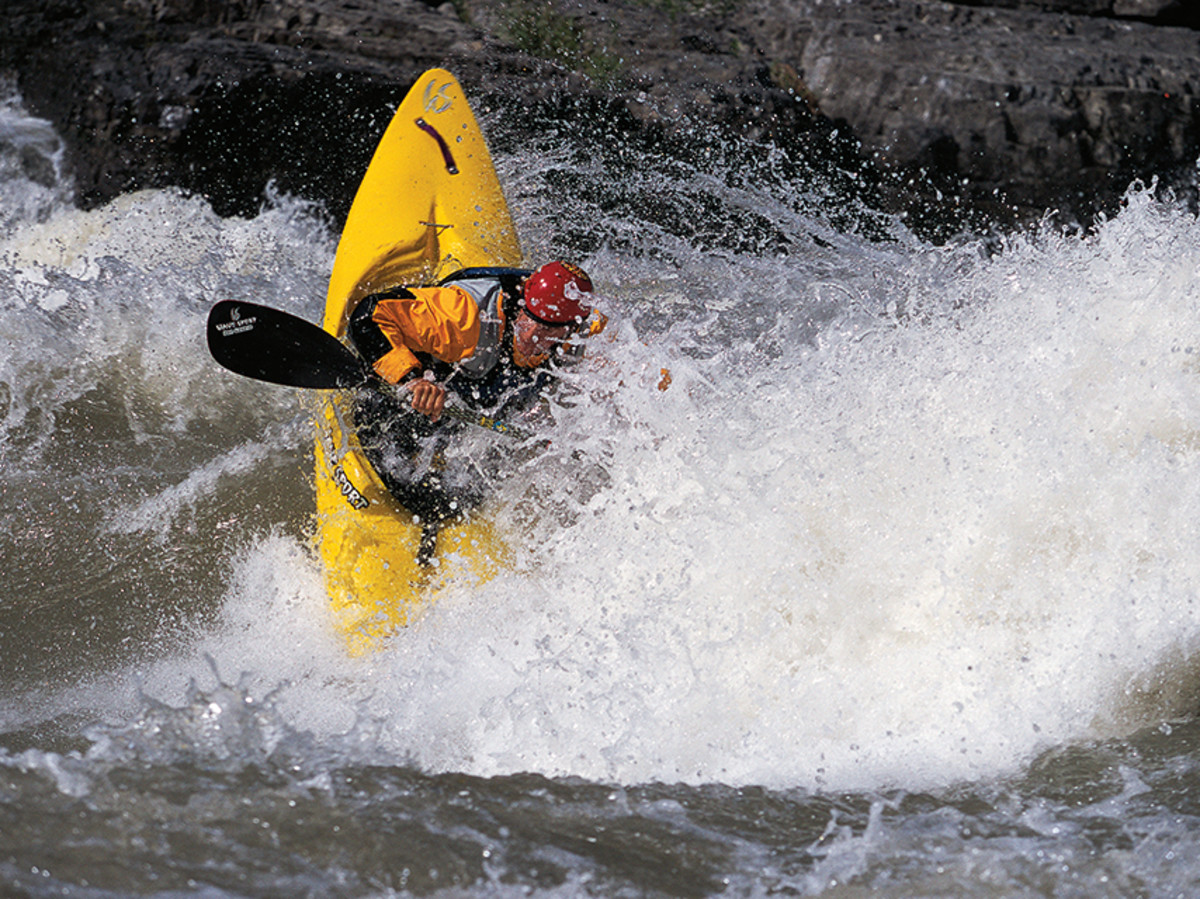 Dan Gavere (Rocky Mountain Sales, Starboard SUP, Trident Sports; Team member, 1995-2005)
"I always say that when remembering my kayaking experiences, I have cataloged them into my brain by boat not by date. When I pull up most of my memories when it comes to kayaking they all contain stories and happenings that were found by seeing the world by the seat of my kayak. Wave Sport was originally introduced to me by Eric Jackson. After the first trial run of a Kinetic where I hit a 14-point cartwheel in the Corner Pocket hole on the Potomac, I was sold. I accepted the opportunity to paddle for them and started making my annual pilgrimage to Colorado to see Chan and the newest creation. We spent over a decade chasing the whitewater freestyle kayaking tour and from the Stubby to the Project I never felt like I had a disadvantage because of my equipment. In many cases just the opposite was true. The XXX was truly an evolutionary boat and in fact I made the US Squirt team and padded the XXX in the World Squirt championships. The twin-tip design, outfitting, and out of the box thinking led to some industry-leading innovation. I was lucky to be a part of and benefit from that, but most importantly many of my best friends and certainly most of my life's best experiences came from finding myself sitting in a Wave Sport kayak. A huge thanks goes out to Chan Zwanzig, Andy Zimmerman, and the whole Confluence Camp of the years, for believing in me and more importantly building an awesome brand."
Clay Wright (Team member, Jackson Kayak; former Wave Sport team member)
"No more Wave Sport? So many images come to mind. Chan with tiny square glasses and a Lazer, Joel and Bo, Dan Brabec's Stubby, Dan Gavere's RV tour, EJ's RV, plus the X,Y and XXX. Then there's Jamie Simon and Jamie Cooper, Erica Mitchell and Jimmy Blakeney, DoubleYouEss, the Project, Wick' n Tanya, Chris Emerick's "Dashboard Burrito", Charlie Beavers, Ted Keyes, Russell Sage, Deb Pinnegar, Ken Whiting and Tyler Curtis. Those were good times. While a brand is just a logo, the heart, soul and people behind it are a huge part of its success. Congrats to all those who made Wavesport such a powerhouse of positive passion for paddling!" (Read the full comments to this Facebook post of Wright's, below)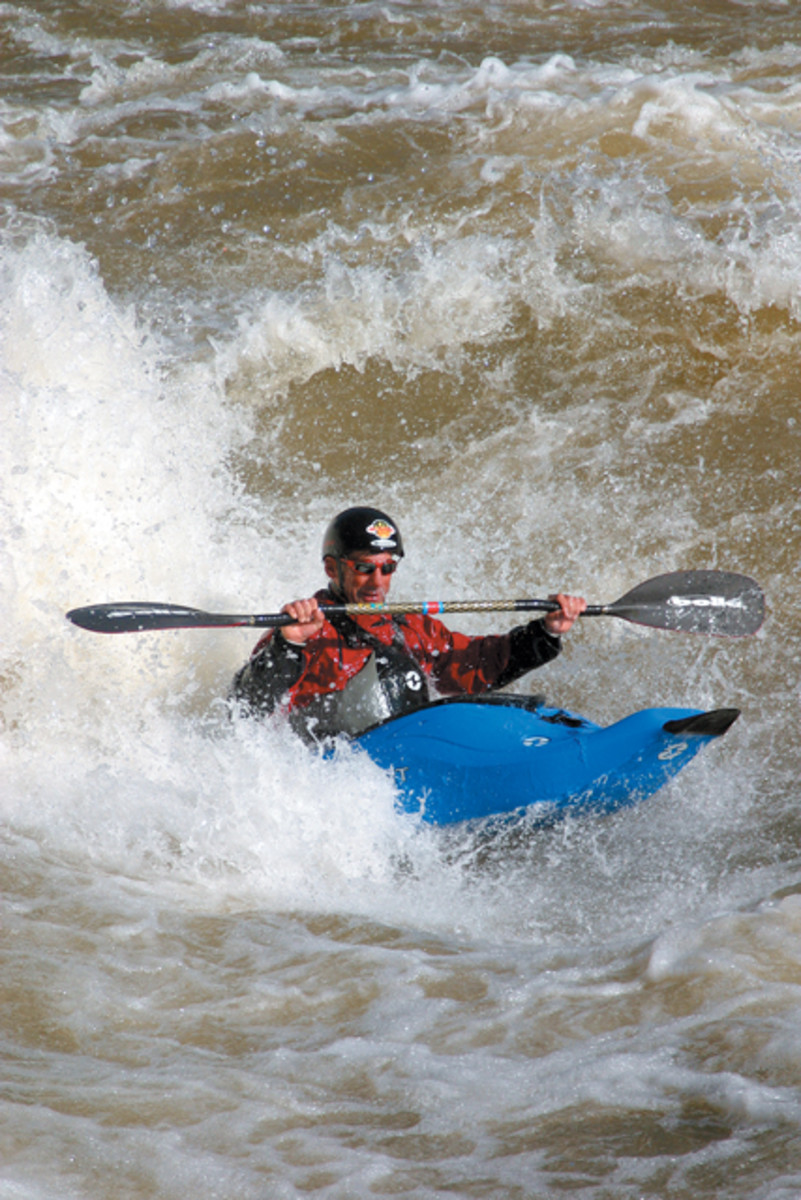 Eric Jackson (President Jackson Kayak; Team member/designer 1995-2003)
"Wave Sport was the first brand to really take a chance on me as an athlete, designer and ultimately the brand manager. Seeing it dwindle away and then disappear is sad. Wave Sport was the leader in athlete design and marketing in its day, changing the landscape of whitewater forever. I'll never forget my time there. Watching people go ga-ga over the X boat was perhaps my favorite thing, as well as winning the men's and women's world championships."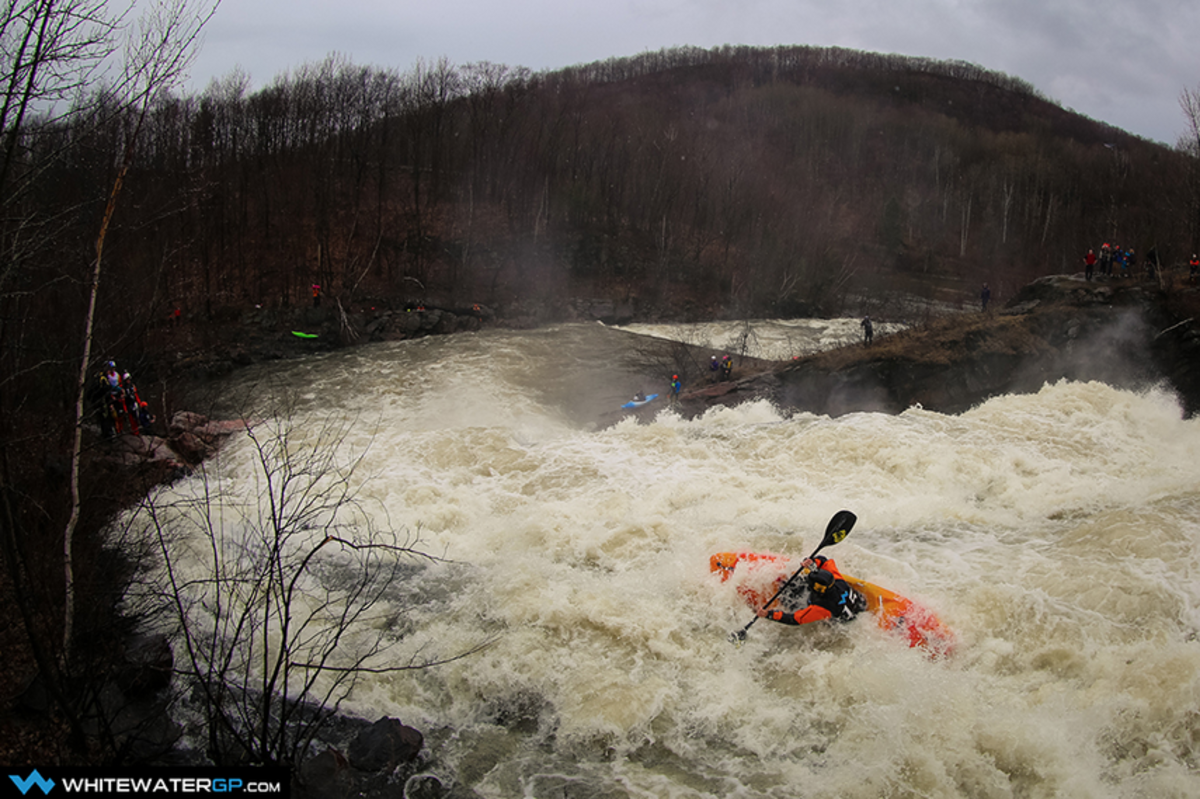 Bryan Kirk (Current Team Manager; Team member 2001-2015)
"During whitewater kayaking's boom during the late '90s Wave Sport was the epitome of edginess and cool. Chan was even more passionate about pushing the sport's progression and popularity than he was about partying, which is saying something. He built a brand that young kids from other sports could relate to by assembling a cutting-edge team who excelled not only at kayaking; Billy Craig at skating, Jimmy Blakeney at snowboarding and skating; Gavere at everything; Emerick at mountain biking, etc. The Wave Sport promo videos are, to this day, some of the best paddle-porn around and have developed an almost cult-like status. WS has had some game-changing designs over the years that, if you weren't paddling, you were at a serious disadvantage – especially at rodeos. The X was the most revolutionary plastic kayak in the sport's history in 1998. The XXX made the X's hull even more slippery on waves, and it felt like cheating at cartwheels."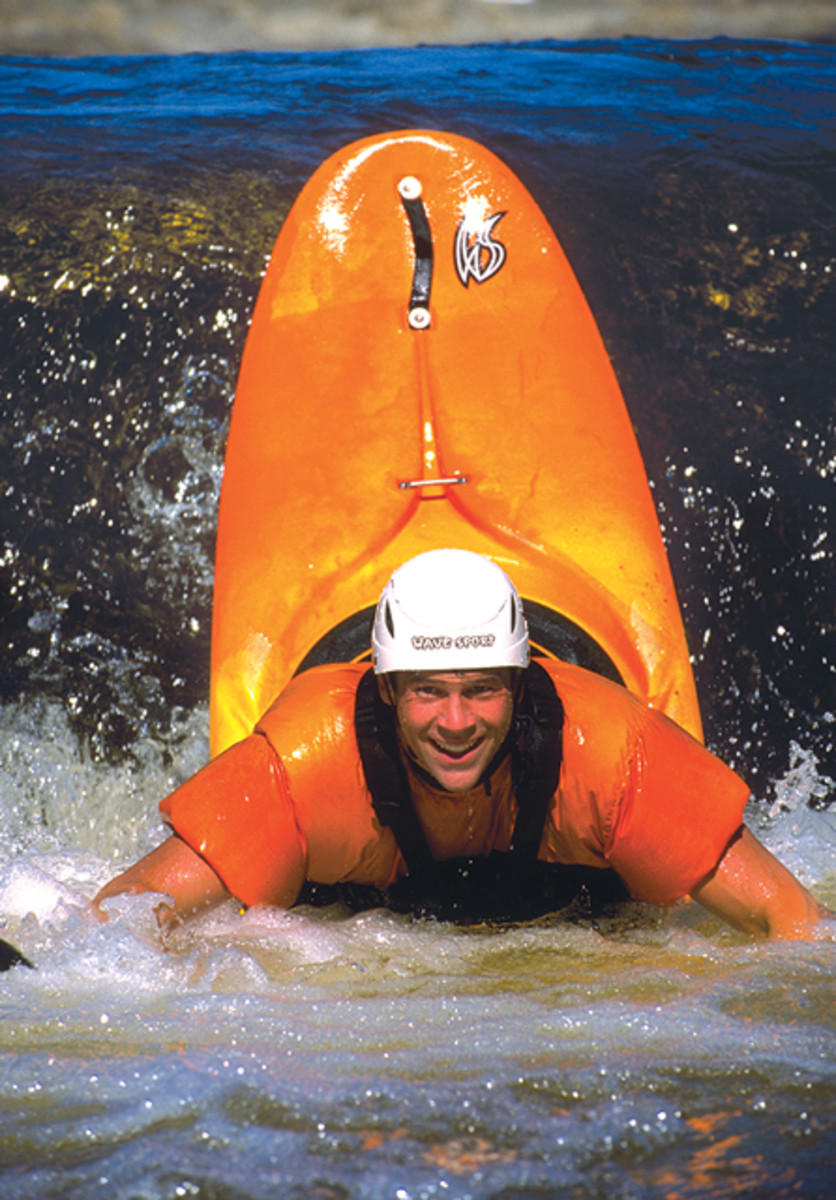 Ken Whiting (President, Heliconia Press; Team member 1998-2004)
"I'll never forget hopping into the 'X' for the first time. For me, Wave Sport revolutionized whitewater paddling with that boat. Wave Sport completely dominated the freestyle scene early in the 2000s. There were about six years when virtually every boat on the Ottawa River was a Wave Sport. If you didn't paddle a Wave Sport kayak, you stuck out like a sore thumb. I was always very proud to be a Wave Sport team member. I was proud of the product, but also proud of being part of a great team."
Jimmy Blakeney (Marketing Manager, BIC Sport USA; Team member 1996-2007)
"I started and ended my whitewater career with Wave Sport – beginning when Chan owned it in 1996 through all the mergers and acquisitions. E.J. recruited me to the team and was a big mentor of mine. I became brand manager in 2003 when E.J. left to start JK and was stoked on the opportunity to give the brand a new vibe. We grew sales over 200 percent in three years, created the Wave Sport Open, developed the second-generation team (winning "Best Team" award in 2005) and second-generation boats with Robert Peerson. We also created 'Doubleyouess' as the Wave Sport team name. I lived and breathed Wave Sport for 11 years and love the brand to this day. I'm honored to have been part of it. There are so many incredible North American paddlers who made their careers through Wave Sport, including Erica Mitchell (my ex-wife), Ken Whiting, Jamie Simon, Eric Jackson, Tyler Curtis, Billy Craig, Dan Gavere, Kelsey Thompson, Chris Emerick, Ed Lucero, Luke Hopkins, Bryan Kirk, Brian Jennings (RIP), Charlie Beavers (RIP), Jed Selby, and many more. Hopefully the Euros will carry on the tradition and not forget it."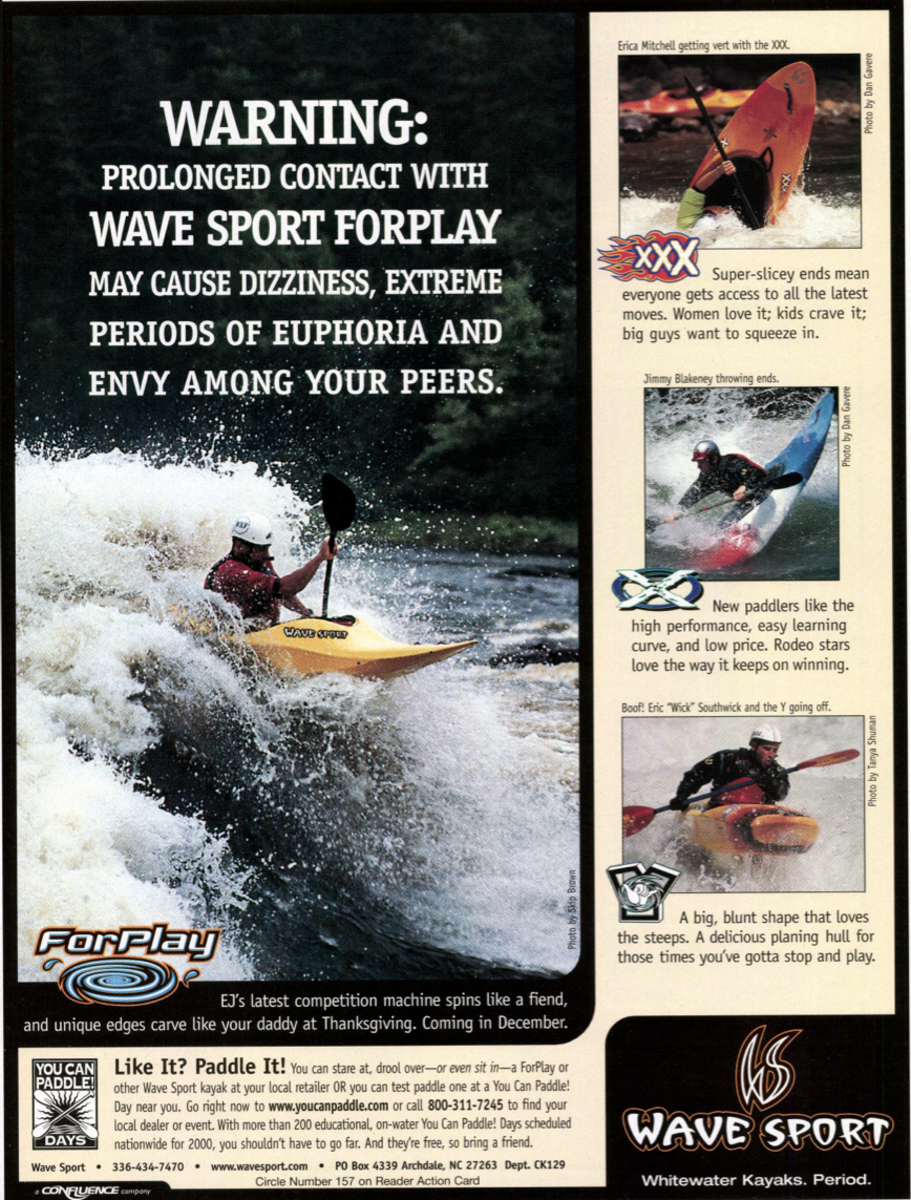 Luke Hopkins (manager, Body Glove Outdoor Division; Team member 1997-2000/2004-2007)
"The brand brought together the top athletes in the prime of their life and infused a passion for kayaking and creating memories and bonds between those paddlers, and those bonds are now friendships that are lasting a lifetime."
Dan Brabec (Middle school science teacher; Team member, 1994-'99)
"I met Chan at Gauley Fest. He was supposed to deliver a boat to someone else, and gave it to me instead. It was a Micro-X and later we squashed it down as a predecessor to the Frankenstein. The brand was pretty young when we first met. I was an East Coast guy; we saw a Lazer maybe once a year. We had no idea who they were. But Chan had this idea to put together a team of athletes to represent them on the water. It was the era of big rodeo, and in five years it went from nothing to a large powerhouse, with athletes winning world championships. That whole atmosphere wouldn't have existed without Wave Sport. He dangled prize money in front of us as motivation. Tons of people wanted to get in on that. He also bought Chris Emerick and I a small video camera to shoot with. We started with a couple of simple promo videos, and then Emerick came out with Dashboard Burrito. Chan is an intense guy, the type who would do five things at a time, 24 hours a day. He was all over the place, always going a million miles an hour. But he got things done, and wanted to make kayaking the next cool kid sport. And he pushed it every way he could to do that."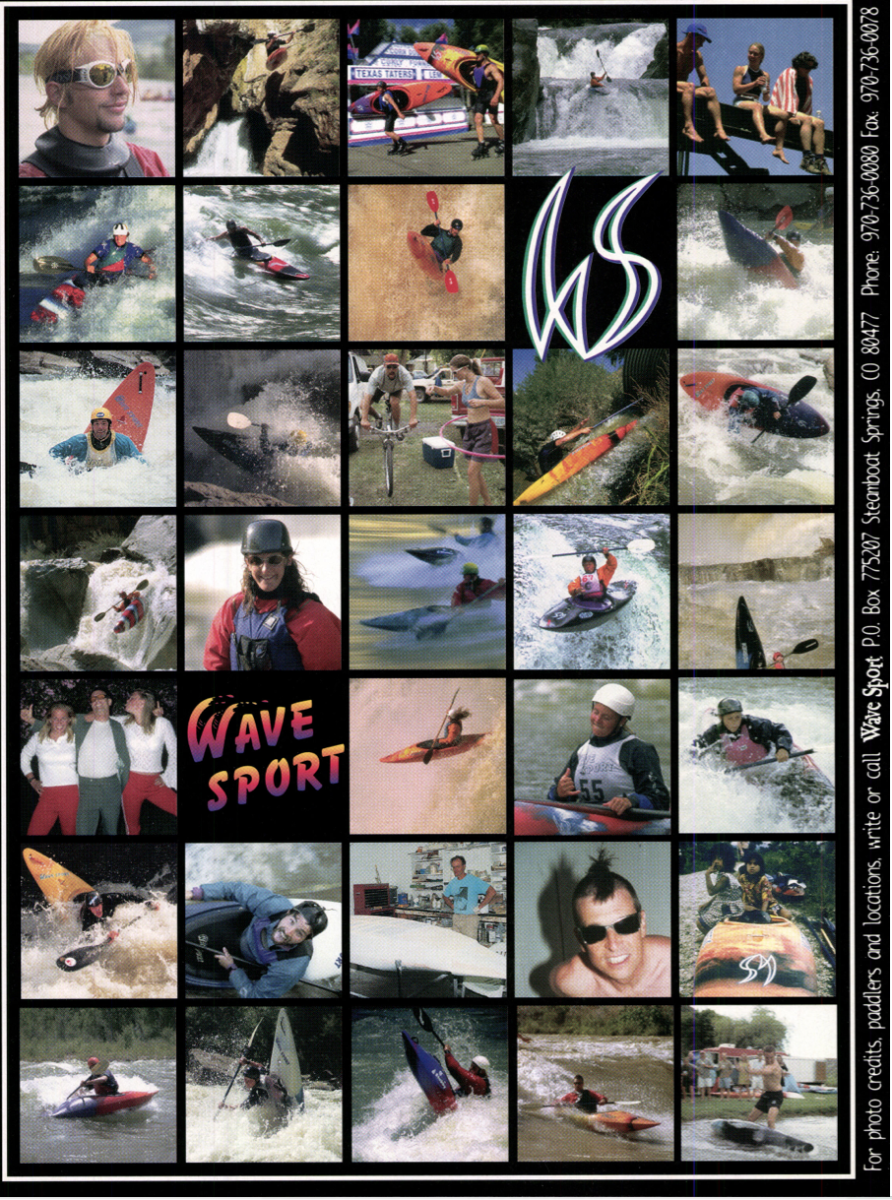 — Read the Unfiltered profile of Wave Sport founder Chan Zwanzig from C&K's 2011 Whitewater annual.
The article was originally published on Canoe & Kayak
For access to exclusive gear videos, celebrity interviews, and more, subscribe on YouTube!