Adventurer/photographer Erik Boomer braves extreme conditions in Chile to create a bold portrait series of the Whitewater Grand Prix athletes and female kayakers.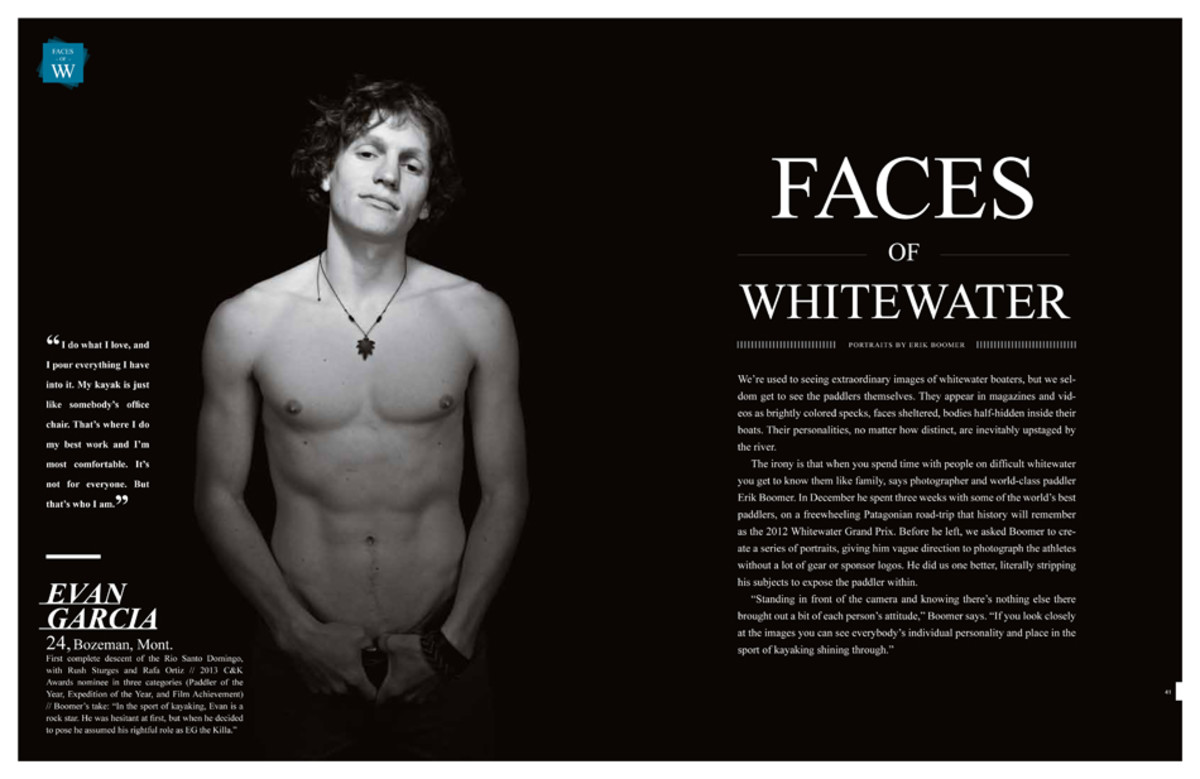 Behind the Lens: Erik Boomer
Erik Boomer made this portrait of kayaker Evan Garcia on location during the 2012 Whitewater Grand Prix in Chile. Shot at night in a driving rain, with more than a dozen subjects, the shoot seemed to mirror the Grand Prix itself—a happy confluence of talent, innovation and luck, spiced with danger. To view the rest of Boomer's 'Faces of Whitewater' portrait series, check out the C&K July issue, on newsstands now.
The Shot:
Canon 5D MKIII with a Canon ESM 24-105mm f/4L
1/125 sec at f/14 – ISO 400
3 Einstein 640 watt flashes with a battery pack
What was your approach to making this portrait series a reality?
For paddlers it was the first shoot of this type. With this stripped down approach you can really see everyone's individual attitudes; their personalities come though. I like to have as much trust and the subject to be involved in the procedure as possible. It helps to describe your thoughts and bring the subjects on board with the creative process. I told the guys I wanna do some more shots, and I want them to have their shirts off. To ask your subjects to do that, well, it's a bit different. It was a step out of my comfort zone, but that's something I liked about it. Eventually they all came around to it.
What were some of the challenges you faced?
The weather was just terrible, with torrential downpours all over southern Patagonia for almost two weeks straight. I found this old barn on the banks of the Rio Futaleufu where we were staying. It had open sides so the wind was blowing through, and it was raining so hard that there was a stream of muddy water running through the barn. Even with the shin deep mud and complete darkness I knew this was my window. I simply didn't have any other time to do it.
Some of other photographers were really helpful in helping with lights and using headlamps to help me focus. We even had Evan's girlfriend fix some hair. It was a real social atmosphere. Katrina, Nouria and the whole girl crew were cheering each other on. My approach is always to keep everything positive, to not say anything negative—even if the shot was missed, or something technical like a light didn't go off, just say lets take some more and give everyone their due 15 minutes.
What did you do to keep the portraits consistent in this kind of shooting environment?
The main key light was a beauty dish. I made two strip boxes out of bed sheets, duct tape and cardboard and elevated my battery packs to keep them out of the water. Later I got an email from the manufacturer saying not even to use them in humid conditions—battery fires are known to happen if they get damp. I guess we lucked out on that one.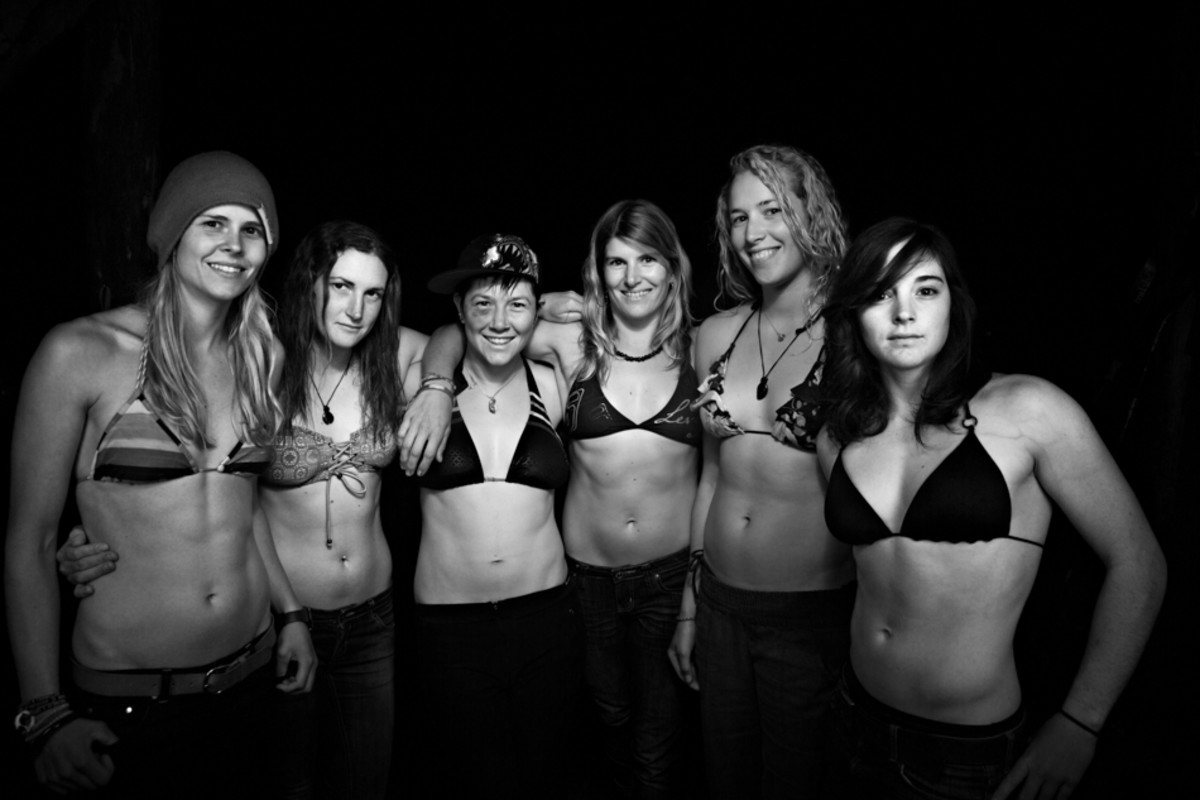 Erik Boomer is currently launching his latest expedition, using traditional kayaks to cross Baffin Island. GO HERE to read more about this journey.
CLICK HERE to view more of Erik's photography.
The article was originally published on Canoe & Kayak
For access to exclusive gear videos, celebrity interviews, and more, subscribe on YouTube!