Over the last 20 years, etnies has been on a mission to give back to the homeless population of Los Angeles, giving away shoes and supplies each year to the growing population of those living on the streets.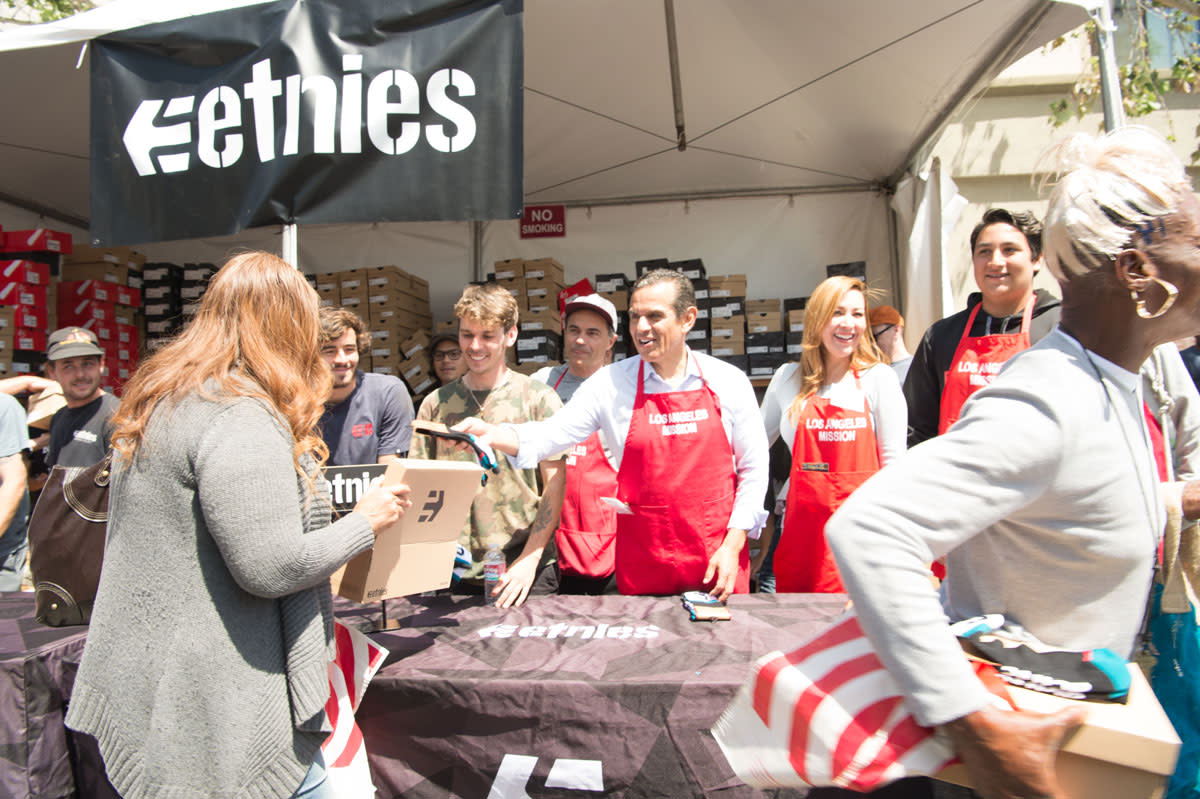 According to an official press release from the skate brand, since starting their giveback program in 2007, etnies has given away over 45,500 pairs of shoes to those in need, worth over $2.7 million in retail value.
This month, etnies headed back with Los Angeles Mission to give back to the those that occupy Skid Row.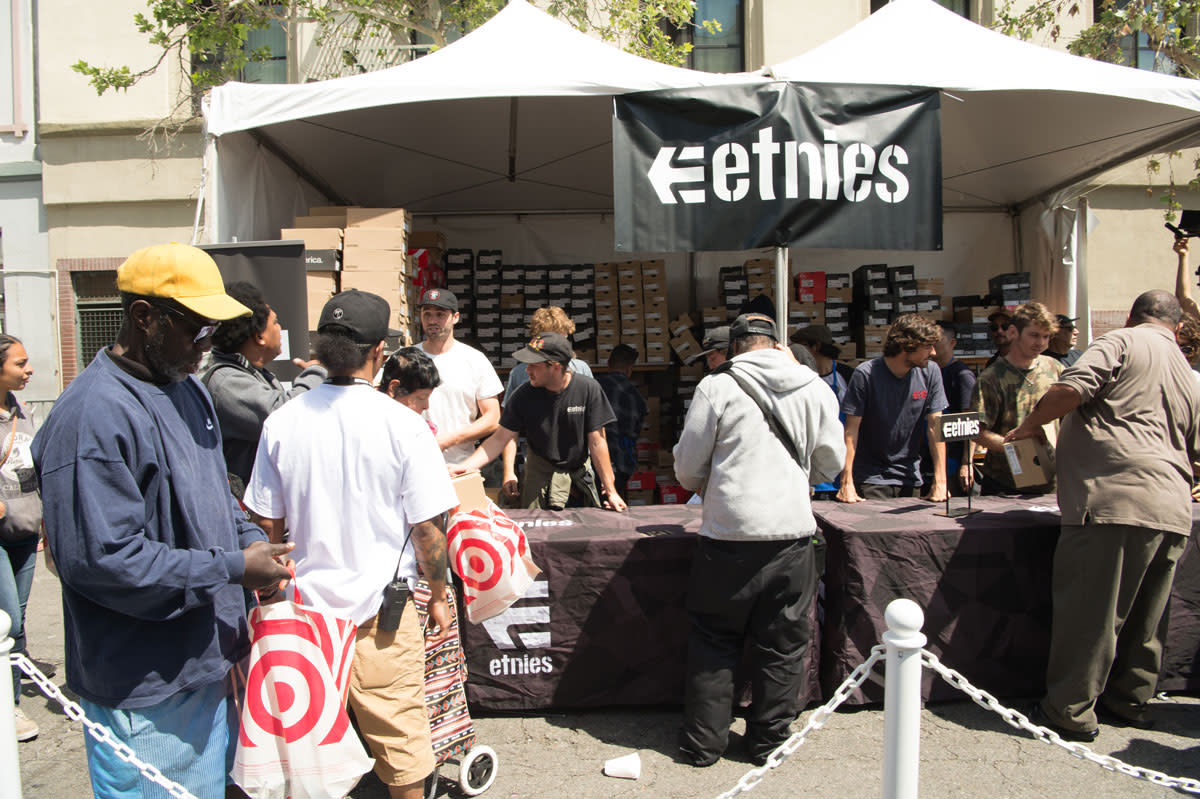 etnies and their crew of volunteers, nurses and fellow philanthropic organizations gave out shoes, socks, food and health care services to those in need. etnies gave away 1,500 pairs of shoes this year, and Active Ride Shops gave away 1,500 pairs of socks.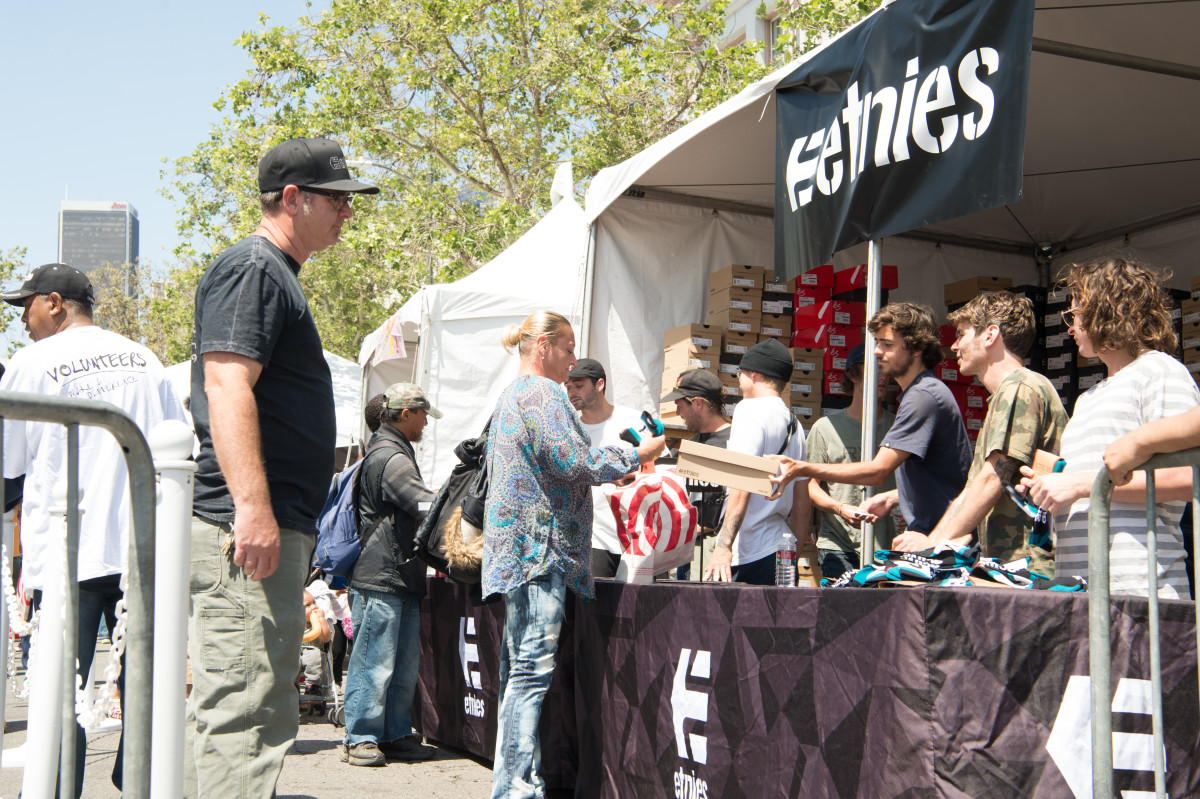 etnies CEO Pierre-Andre Senizergues, who at one time was also homeless, said in a statement: "It's all part of what we can do together to give hope to homeless residents. Besides donating money if you're able, I'm asking skateboarders to also think about the people we share the streets with and look after them. Something as simple as offering a clean hoodie or bottle of water can go a long way toward helping them through another day. And don't forget the power of a smile or kind word."
More on Culture from GrindTV
3 simple things you can do to make a positive impact on the planet
10 words that every adventure lover should know
The best outdoor festivals above 3,000 feet
For access to exclusive gear videos, celebrity interviews, and more, subscribe on YouTube!