Landlocked surfers, grab that board from the rafters and suit up. The waves may be as close as your nearest river.
"Everyone is aware of ocean surfing, but most people live on or near rivers," says Neil Egsgard, the principal, wave designer, wave builder and government liaison for Surf Anywhere, a wave design and river surfing consultation firm.
Surf Anywhere helps communities build waves and, in doing so, also helps them become more invested in their rivers. Egsgard is a bit of a crusader, on a mission to bring surfing to the masses.
"Almost anywhere there is a river, you can build a really good surf wave and it provides something that is an economic [stimulator], becomes a cultural center and connects people to the environment," says Egsgard. "All of that is changing; all you need is a river."
Ready to test out surfing freshwater waves? Here's what you need to get started.
A River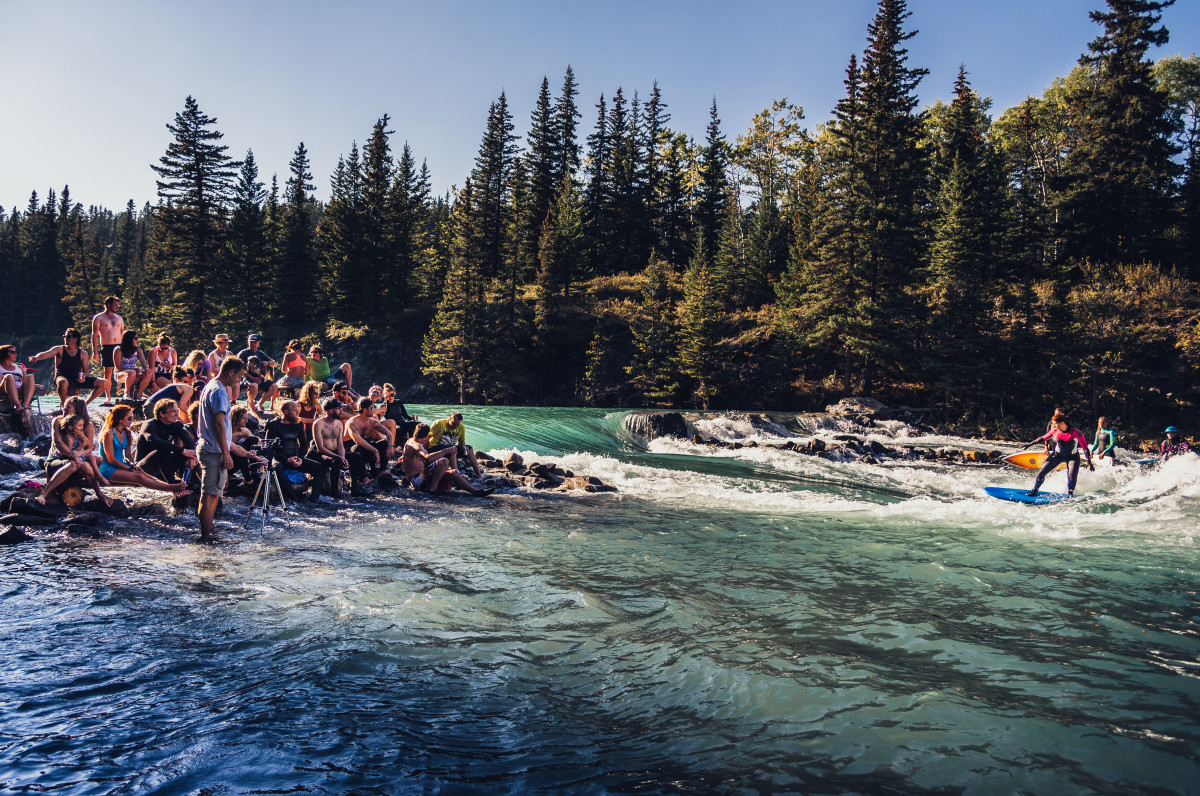 It takes some time (two to 10 years depending on the community, according to Egsgagrd), some paperwork (all waves require government permits) and some cat herding, but the success of Egsgard's projects show it can be done.
"Waves require developing strong public and private support… to push government, maintain community energy and raise funds," says Egsgard. "Waves provide very strong economic, cultural and environmental benefits with minimal ongoing costs. Explaining these benefits well is how the support is built."
As for the actual construction, says Egsgard, "Waves are created by shaping a drop in the river where the river goes from a high point to a low point. The river is narrowed to raise the water level upstream of the wave. The shape of the channel from upstream to downstream shapes the wave.
"The narrowing of the river and channel are typically built from large boulders or large boulders connected with concrete. There are a wide variety of surfing waves that can be created in a river. The best waves include adjustable channels that allow wave shapes to be perfected and changed."
A Surfboard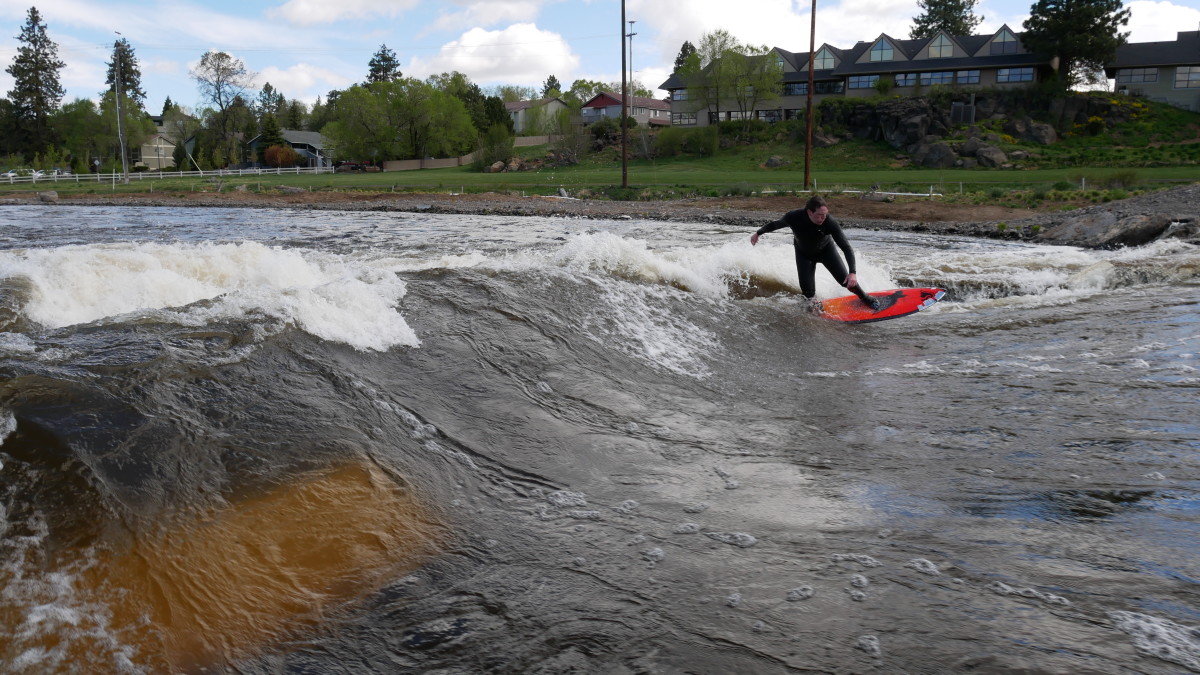 Just as with ocean surfing, beginner river surfers should start out on a longer foam board. Unlike ocean surfing, however, most river surfers' boards shouldn't exceed 6 feet. River waves have less surface area than ocean waves for the board to make contact with. As you get better at river surfing, you will want a smaller and harder board.
The shape of the board matters too. "There are many river surfing shapers popping up in river surfing communities. The best thing is to get in touch with local shapers, as they know which board shapes work well for the local waves," says Jacob Kelly Quinlan, director of communications and culture for Surf Anywhere.
A Wetsuit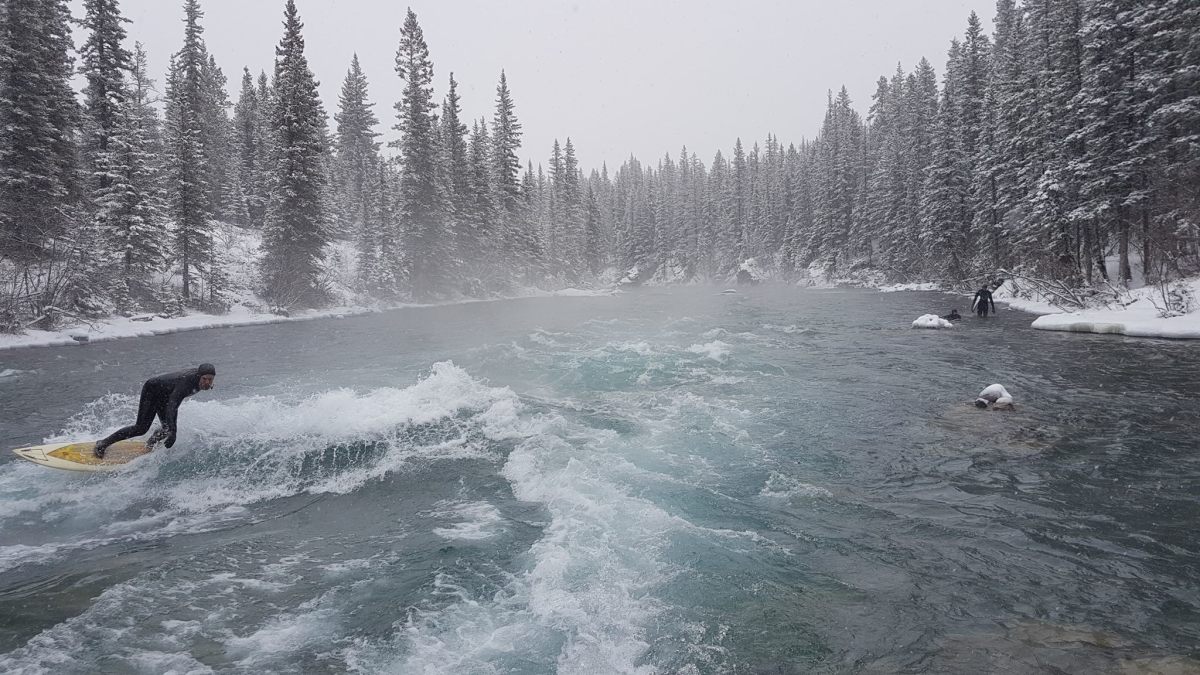 River water is often very, very cold. For many situations you'll want a hooded suit, and maybe some booties as well.
A Personal Floatation Device (PFD)
A PFD can be super helpful in an emergency situation, and no one is going to make fun of you, either. It's quite acceptable at a river wave and will keep you a tad warmer in the cooler weather. There are some muted options on the market; you can even use a padded big-wave vest.
A Leash (But Not the Kind You're Thinking)
"Ankle leashes are the No. 1 danger for river surfers," says Egsgard. "When an ankle leash gets caught on a rock or branch in the river, the force of the flowing water pushes the surfer to the bottom. No surfer is strong enough to reach their ankle release, and they drown.
"Do not wear ankle leashes when river surfing. In some rivers, losing your surfboard can be dangerous. When you need to stay close to your board, a waist leash with a quick release on the body is a good option."
Riverbreak magazine offers some additional solutions to the leash dilemma, from not wearing one at all to wearing a knife in case of emergency.
For access to exclusive gear videos, celebrity interviews, and more, subscribe on YouTube!