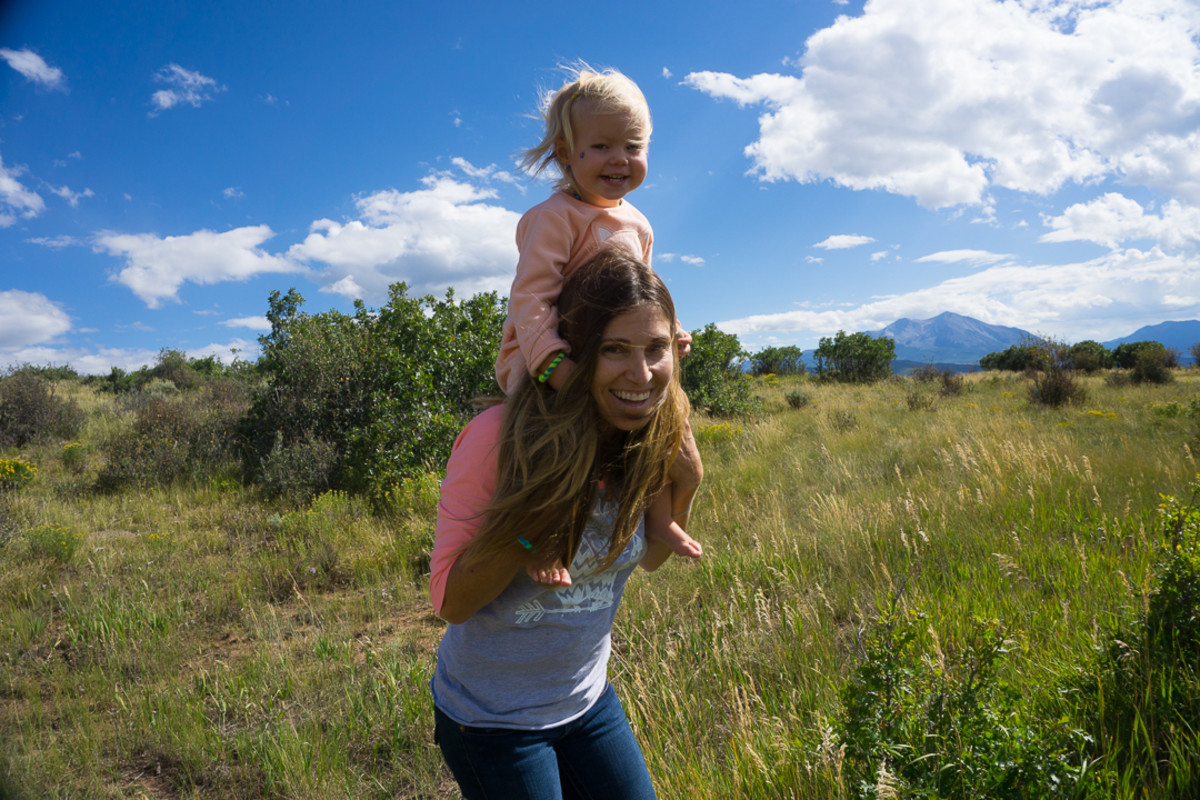 LISTEN TO THE FULL PODCAST: The Dog & Surfer Roadshow with Tara Dakides
Before the sport of snowboarding ruled the Winter Olympics, before it became the mainstream style of riding down a mountain, there was one who ruled them all.
Tara Dakides.
For the young ones reading this, you may not know who this badass individual is. For many years she reigned supreme on the mountain, dominating from a competitive, freestyle and branding perspective.
Dakides was known for being one of the first female snowboarders to match her male counterparts, charging the jumps and rails of slopestyle and big air events with vigor, passion and insanity that drew universal praise from snowboarding peers, pundits and fans alike.
Dakides would command snowboarding events, with a staggering five Winter X Games gold medals in Slopestyle and Big Air to corroborate her competitive success. Along with dominating her competition and inspiring the next generation of female snowboarders, Dakides filmed amazing snowboarding video parts and movies, made appearances on the cover of such magazines as Sports Illustrated, FHM and Maxim, showcased her home on MTV Cribs, competed in the Baja 1000 off-road race, and would make guest appearances on such popular television programs such as The Late Show with David Letterman.
Dakides hasn't been in the spotlight for many years though, and I was curious to know what the snowboarding pioneer was doing these days.  Here is the Queen of Snowboarding herself, Tara Dakides.
You are, in my opinion, the hottest and most talented snowboarder alive. I don't think many people have heard from you lately. I went on your Twitter account @TaraDakides the other day and you haven't tweeted anything in almost a year. What are you doing these days?
(Laughter) Well, thank you for that, and recognizing that. I'm, you know, really proud of the crew that I had and the time frame, and when I was a part of something that was really exciting. I feel so grateful to be part of that time that I was involved in snowboarding. So, thank you.
And nowadays, I mean, gosh, I have a story that most people haven't heard since I exited from the industry. It was definitely a conscious decision, and I really detached myself from it. This is actually one of two interviews that I have accepted to do since I left the industry back in 2011.
But, you know, since then, I'm married to a wonderful man named Jake Zamansky, who also an athlete and has retired. And I have a wonderful daughter named Meadow who is three years old. I have a new baby boy, Bowie, named after David Bowie, that is 10 months old, and I really am a very dedicated mom to being with them 100 percent of my time and I feel very fortunate that I can work from home or wherever I am. 
We do a lot of traveling, with family, so I get to work from my computer and phone and also just be with my kids full-time.
That's crazy. How did someone win a former FHM cover model and one of the greatest female snowboarders ever? What did your husband do to be the lucky man to walk you down the aisle?
(Laughing) Wow, I was not expecting that question. Well, he is very handsome himself. And at the time, he had just qualified for the 2010 Olympics.
Doing what?
He was an alpine ski racer. So he is a giant slalom and a, gosh, he went to the Olympics for GS.
You married a two-planker. That's crazy!
I totally did!
I'm a racing fan. I love racing theory. I love fast and the theory between generating speed. So it was a sport that I knew nothing about, and I've since learned about it and have a huge amount of respect for those athletes in the alpine downhill ski-racing forum. 
And then plus, he rides motocross, and he's a bow hunter. He hunts elk with a long bow. And he's a very, very kind person that comes from a wonderful family, so I'm blessed.
So he's a man's man who's also a gentleman. And people may or may not remember this, but you were in the movie Dust To Glory. I think you competed in one of the Baja 1000, or 500, or 250 races.
Three. Three Baja 1000's, yeah. The last one that I did was with Glen Plake and we finished second.
You're happy being settled, living in Colorado, just being a stay-at-home mom now?
Yeah. I'm with my kids all the time, but we do a lot of traveling. Traveling is deeply rooted in me. I don't know if I'll ever really be settled. But I'm certainly more settled more now than I ever have been.
Being a mom is the hardest job in the world. So my hats go off to women who choose to stay at home with their kids. So it's like settled, but everything is just crazy all the time. So, yeah, we're in a small community in Carbondale, Colorado, in the Roaring Fork Valley near Aspen. And I love it. We've got some land. 
And yeah, we're just doing our thing. I'm very busy, like I said. I also work from home. I have two businesses that I do. So I'm enjoying the growth with that.
Do you still snowboard? Or is that a part of your past now?
Well, it's not a part of my past, but I haven't ridden very much. I had some complications being pregnant.
That took me away from being able to snowboard, and that sort of thing. And now, you know, I just get so fulfilled with my daughter and my kids, that when I go, I like to go with them. So it's not the snowboarding like I used to do. And, frankly, it's perfect.
A photo posted by Tara Dakides_CoreToolz (@taradakides) on You were at one point the best [female] snowboarder in the world. I'm sure if you dedicated yourself again, you probably could reclaim that title. What are your thoughts and opinions on the industry today? Do you follow it much? And, if yes, do you like where it's going and what it is?
You know, I follow very selective things. And I'll be honest with you; I'm not overly excited about the state of the industry.
I think it's lost a lot of its sense of community and that excitement. It seems like to me, and granted I've been checked out for a while just because of what happened in my story with the industry, you know as we were dealing with the recession?
You're referring to O-Matic Snowboards.
Totally. Bad partnerships. Not to get in the negative side of it, but I was very selective of the people that I rode for, because I really wanted to be a part of something that I could sink my roots into and grow with and build a story with.
I only had three board sponsors. It was more of Morrow, SIMS and Jeenyus. And then I owned O-Matic, so I guess four. But you know, I was with Van's, and Billabong and Von Zipper for 10-plus years. Almost 12 years.
And then before that, it was Dragon and Sessions. So I like being part of these brands that I could put my heart into. And so they became community; they became family.
And nowadays, snowboarding is becoming monopolized. So everything's getting bought. People who have never been on a snowboard, or don't even care about the essence of it, it's really numbers. And it makes me take my hat off to companies like, and I don't know their inner workings, but at least I know that they've held onto some of the stories in snowboarding; the Brian Iguchis, the Jamie Lynns, the Jeremy Joneses, because he really created amazing things.
He's an incredible rider, and he created Protect Our Winters. And there's people doing dynamic things, but there's just less and less stories out there.
The pro model has died. And the brand is the biggest aspect of the name, rather than the story behind these athletes that they choose to sponsor. So people are jumping around. There's no loyalty. There's nothing to follow. And I feel like there's less and less roots of the industry.
Whereas, I felt like I had put my effort in enough to where I could kind of move on to leave a legacy behind, a mentorship-type thing, for the kids coming up. Just kind of have that always be affiliated with it.
I got dropped by my sponsors over a phone call.
I'm sorry.
Yeah, and you know right after I shared my story with Against the Grain. It was very, very intimate for me to share, and the recession came and it was like, "Sorry, we can't pay you and we're going to let you go over the phone," and so that was a heartbreak-and-a-half, really.
And I really had to detach, because I kind of saw it for what it was, and the fact that it wasn't going to be passing on anything, so I left.
So my hat's off to the companies that are keeping some of the roots in it, because without the roots, without the story, where's the inspiration, you know? Where's the dream or the story, where a kid can touch in and find that sort of hero, like kids do with [Michael] Jordan and that sort of thing.  It just kind of feels dead.
But with that, there are some amazing things going on. I love that some of these riders are really taking on this entrepreneurial-type vision and creating their own thing that's giving back. So for example, I just did something called Present Performance. It was created and ran by Chanelle Sladics and Kjersti Buaas and it's a women's come ride, community thing with us.
We're going to do yoga, talk about nutrition, and ankles, and manifestation and you can meet us and we can empower each other and build this community. They've also created their own events. So there are people that are trying to keep sort of the essence of come ride with us, and create a community, family sense that I remember it to be. Instead of sort of this payout grind.
Maybe I'm misreading you, but in a nutshell you're saying that the sport and industry sold out and lacks soul like it used to. Everything got consolidated and it became the bottom line: Dollars. You almost forget why people snowboard in the first place.
Yeah, exactly. It goes into a lot of elements, and what's media-driven and that sort of thing. When I was dropped by the Billabong and the Von Zipper deal saying, "We don't have any money, it's a recession," they picked up Jamie Anderson right the next week! I had told her to go to Billabong, so I shot myself in the foot. I can't believe I'm sharing this, but whatever. It is what it is.
The thing is that they've looked for the next great story, and they wanted to get on the front side of it and have this relationship. But the thing is, now they've just started jumping around from story to story to story.
Like my Dad always said, "You're only as good as your previous year," and he always kept that in mind for me. And that's why I had the work ethic that I did, because I always felt like I had something to prove year after year after year. And I don't think you have that anymore. You don't have as many long careers anymore because of basically lack of loyalty and searching for the next story.
If you're constantly searching for the next story, you can't build anything with anybody.
Follow Tara Dakides on Instagram TaraDakides, and Facebook TaraADakides.
More from GrindTV
Here are 5 excellent reasons to take a hike
Build a surfboard on a remote island (and then eat lobster)
It's flat in Fiji so the world's best surfers are getting a little weird
For access to exclusive gear videos, celebrity interviews, and more, subscribe on YouTube!