LeBron James announced Thursday that his production company, SpringHill Entertainment, and Warner Bros. Entertainment have inked a partnership deal for future TV, film, and digital content. Additionally, Warner Bros recently filed new trademarks for Space Jam. While it hasn't been officially released, it seems safe to assume that these are the precursors to a Space Jam 2, starring LeBron James.
And although there have been plenty of Space Jam 2 rumors floating around in the past several years (which James shut down by denying any involvement), this time is different, as both James and Warner Bros. are acknowledging their partnership. "LeBron James has one of the most powerful, well-known brands in the world, and we are excited to be in business with him and his partner, Maverick Carter, and SpringHill Entertainment," said Warner Bros. chairman and CEO Kevin Tsujihara in an official statement. "The combination of LeBron's global media presence and Warner Bros.' unmatched production and distribution expertise is a big win for fans everywhere." 
SpringHill Entertainment currently produces Survivor's Remorse on Starz and "Uninterrupted," a multimedia platform for athlete content hosted on Bleacher Report. James recently made his big-screen debut alongside Amy Schumer and Bill Hader in Trainwreck, earning kudos from critics and moviegoers alike for his comedic skills and surprising acting chops.
"Connecting with my fans and telling meaningful stories have always been my passion," says James. "In everything I've done, from Nike commercials to "Uninterrupted" and Survivor's Remorse, it's always about connecting with people of all ages and providing unique content they can all enjoy. And I've always loved movies, which makes Warner Bros. the ultimate partner to help us continue to push the envelope. I can't wait to see what we come up with."
Some people out there don't want to see what they could come up with, if it does happen to be a Space Jam sequel. The Twitterverse erupted with opinions regarding James stepping in to fill MJ's Air Jordan 11s for a possible new role.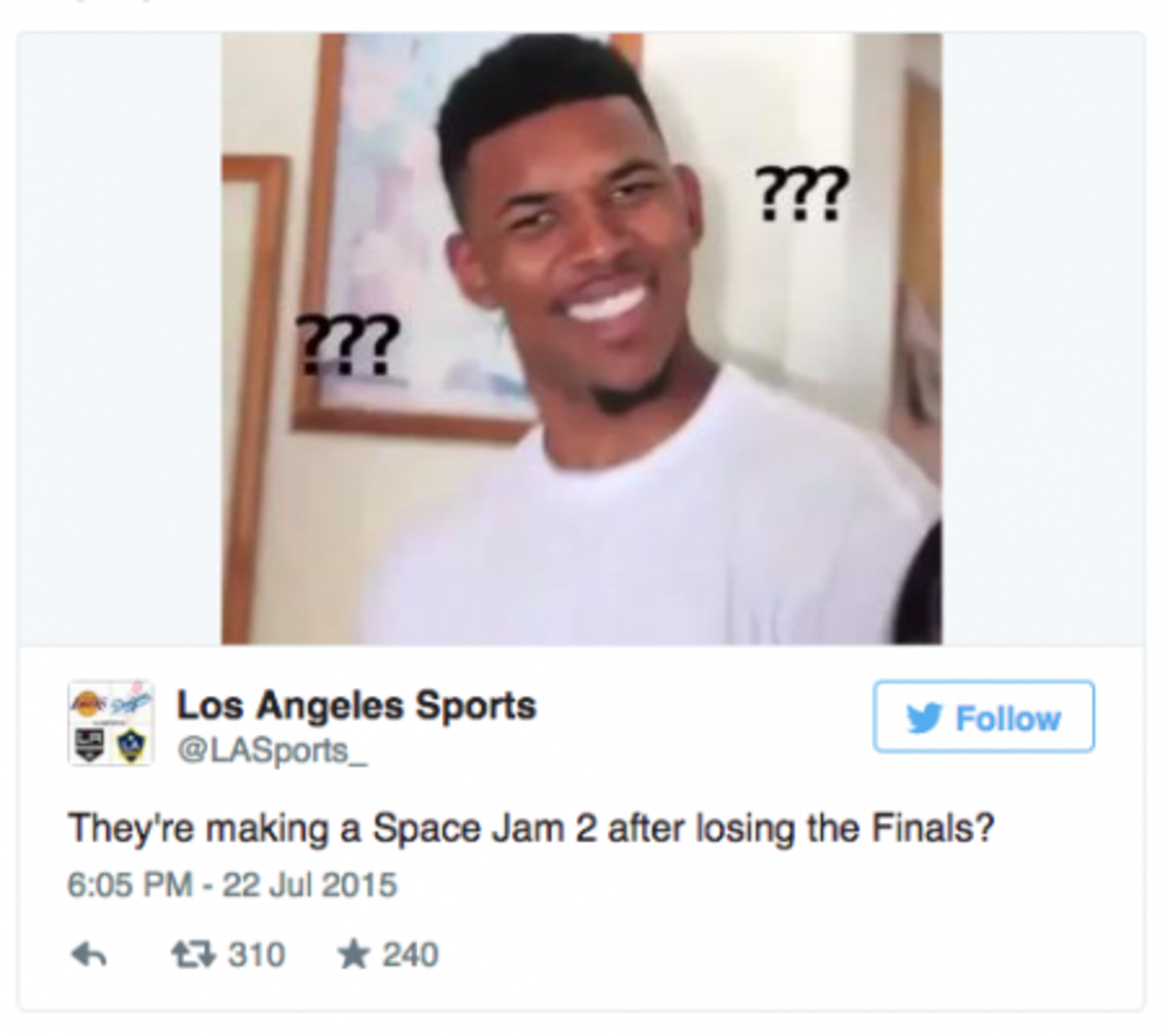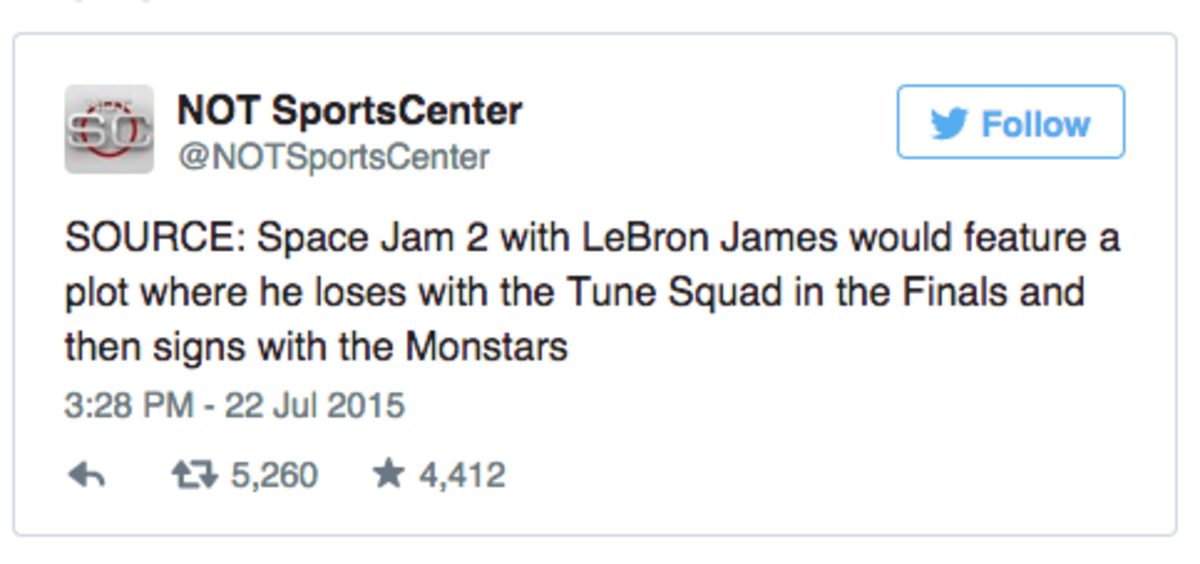 But it's not all negative. A #SpaceJam2Plots hashtag has got some fans excited about the possibilities that the potential film could create.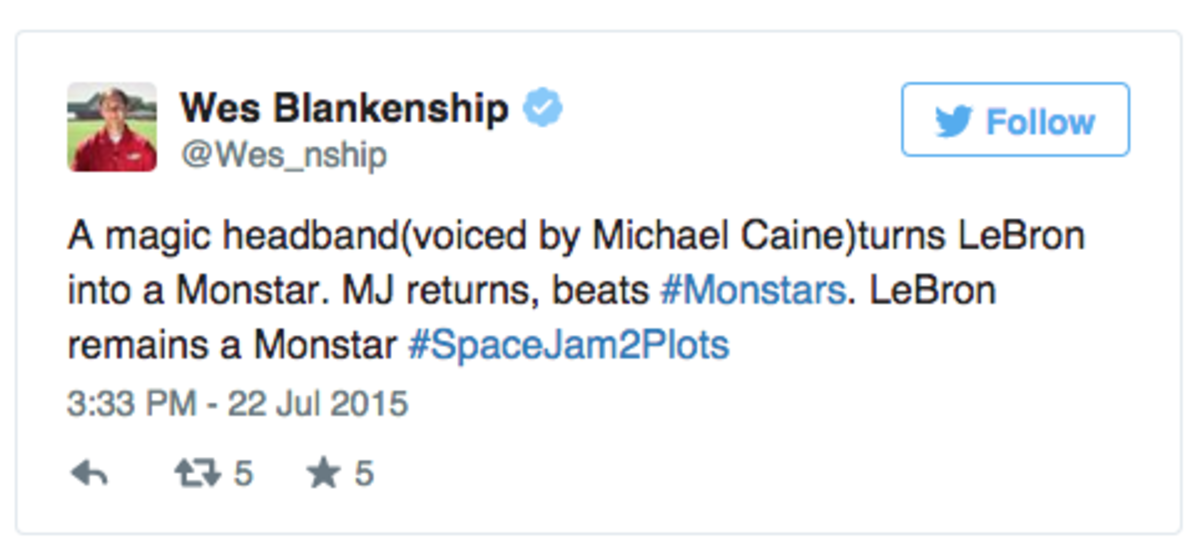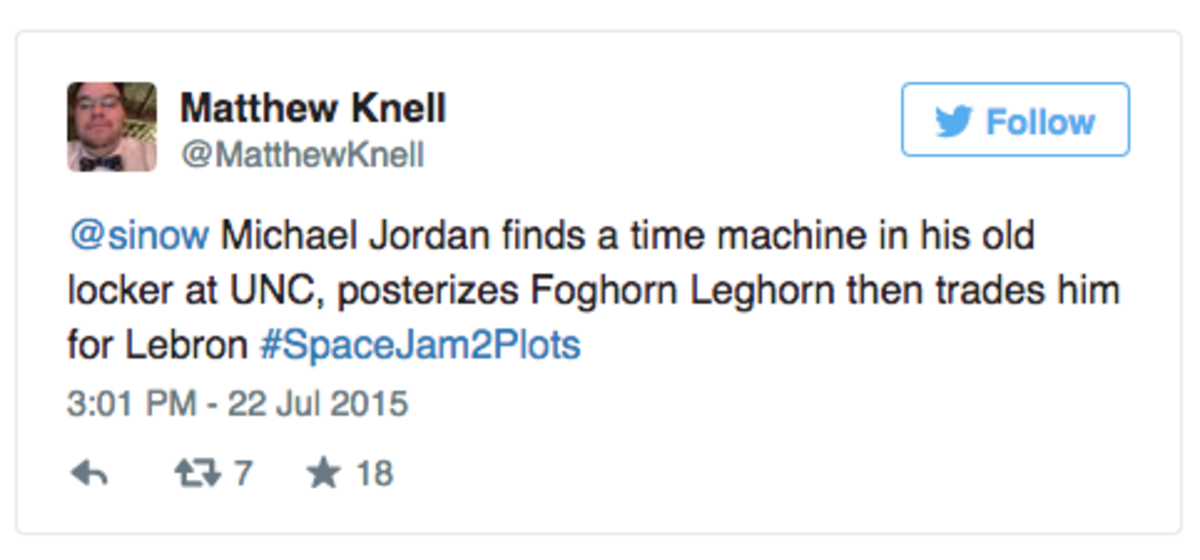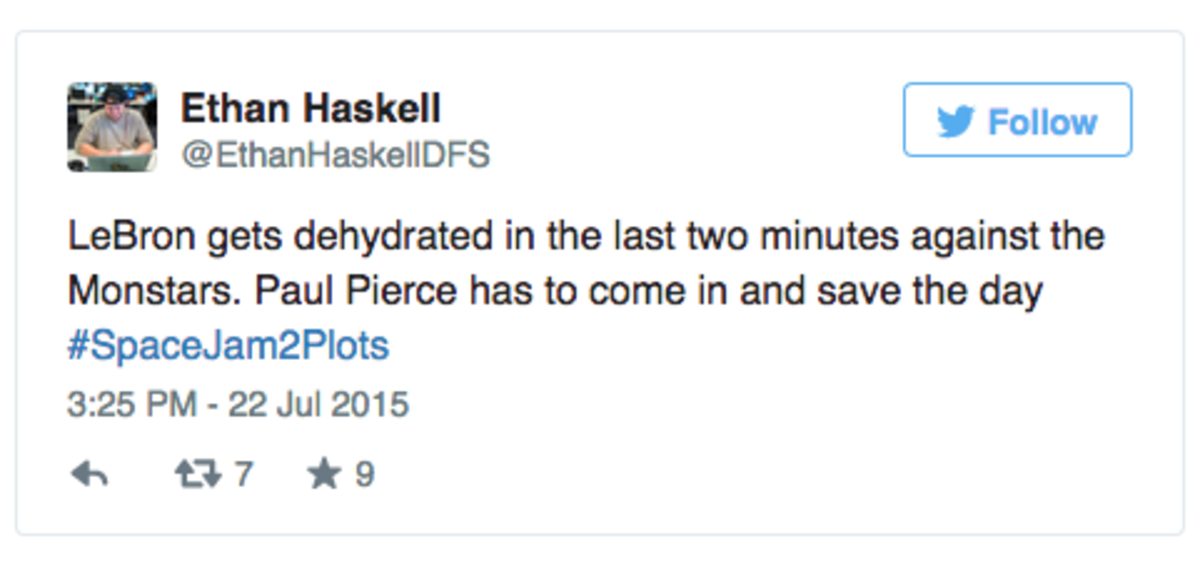 For access to exclusive gear videos, celebrity interviews, and more, subscribe on YouTube!