In April, Bill Steele and Tommy Shifflett led a groundbreaking expedition to Sistema Huautla, the deepest cave in the Western Hemisphere. After four weeks of steady work, the team had discovered six new species of cave-adapted animals and expanded the cave system by 3.5 kilometers (2.2 miles) in length.
The expansion was hard-won. One crew of five cavers, led by John Harman, spent seven straight days underground in a section of the cave system that hadn't been touched since 1977. "These guys rappelled, squirmed, swam, and climbed though some very dangerous and convoluted geology," says Steele. He hopes that subsequent expeditions (Steele is committed to spending every April in Huautla for the next nine years) will find deeper passage as a direct result of Harman and crew's discovery.
"We all suspect Huautla goes much further than 5,069 feet deep," says Steele. "The trick is finding the passage."
For Biologist Oscar Franke from the National Autonomous University of Mexico, the cave was a means to find new life. Franke worked with Steele to lead a team of three graduate students searching for cave-adapted animals. In that short time, the UNAM crew discovered three new species of tarantulas, two new species of so-called daddy longlegs, and one new species of scorpion.
Based on the biological samples they collected, the UNAM crew estimates the caves are possibly four to five millions years old. Steele encountered a Talus Cone, a pile of debris indicating there was once an opening to the surface, that contained bones that looked to be a mammoth. "It's all one step at a time," says Steele. "We snapped some photos and hope to bring experts back to investigate the bones next year."
John Harman, Gilly Elor, Corey Hackley, and Bill Stone at the entrance to the new section of Sistema Huautla they discovered—a 6.5-hour hike from their deep underground camp. Next year's expedition will explore even further beyond this 20-by-20-meter tunnel.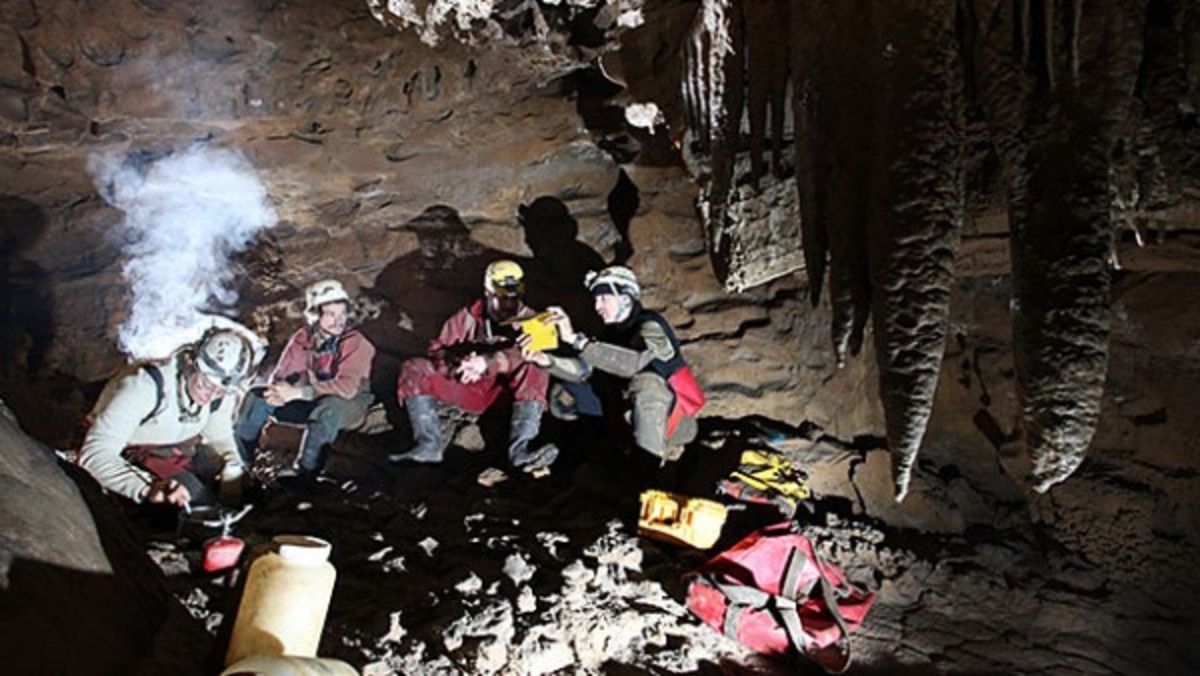 Deep inside Sistema Huautla, Gilly Elor, Corey Hackley, John Harman, and Bill Stone take a break for a hot lunch.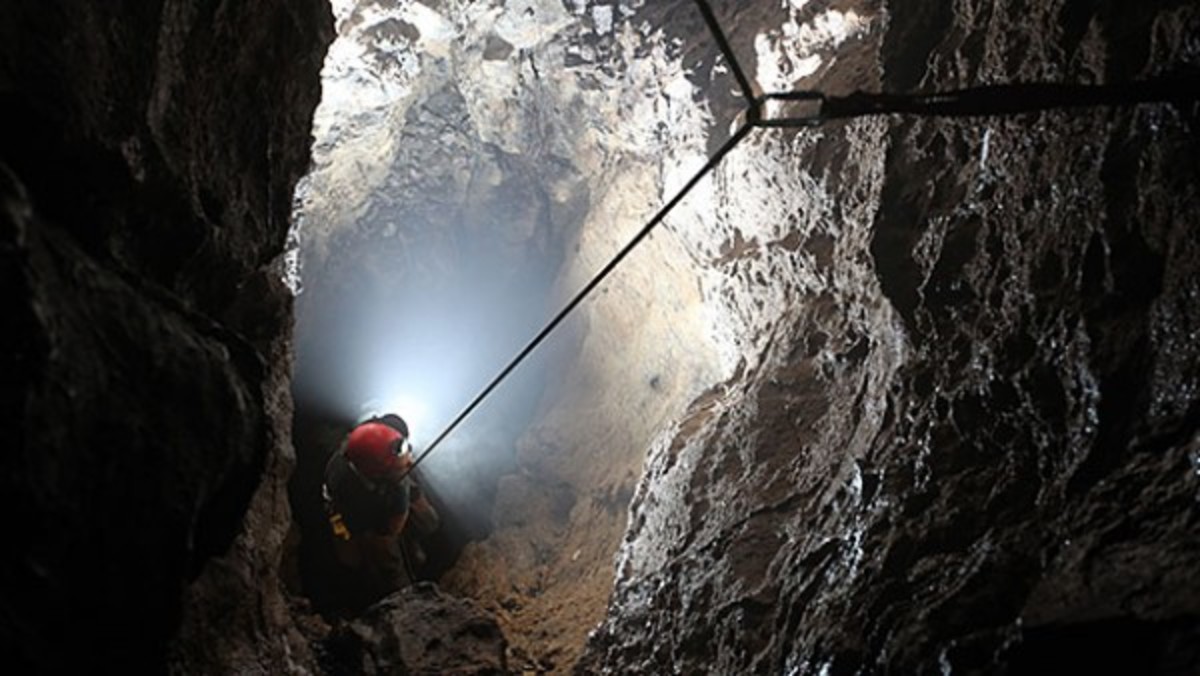 Zeb Lilly descends into a shaft in Sistema Huautla in search of new passage.
For access to exclusive gear videos, celebrity interviews, and more, subscribe on YouTube!