All Photos: Courtesy of Liz Sampey.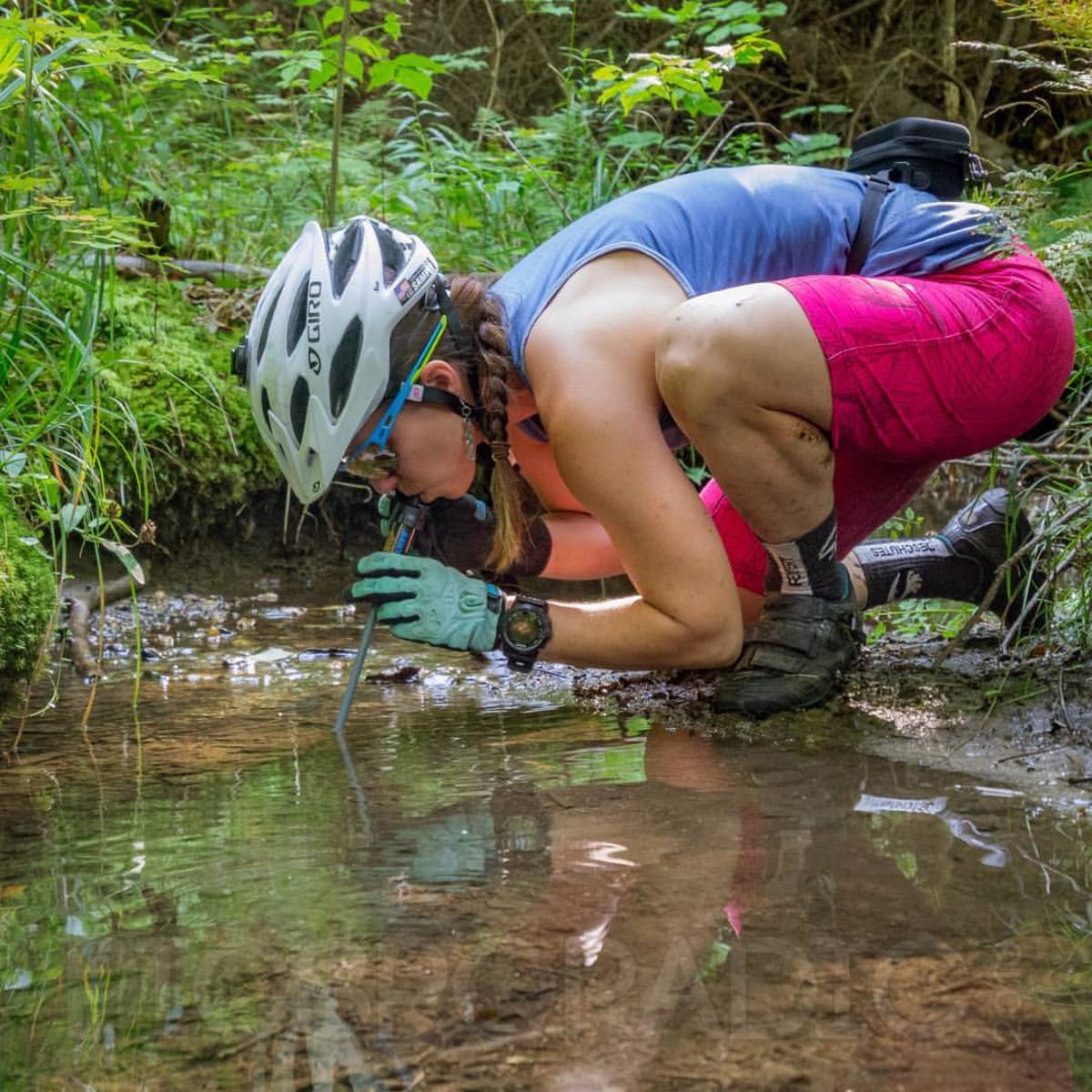 When pro adventure athlete and expedition mountain biker Liz Sampey recently shared some of her all-time favorite rides, we took her epic suggestions to heart.
And just to put things into perspective, Sampey recently completed a 500-mile bikepacking/packrafting expedition in Alaska with teammate Shane Hutton — and lived to tell about it.
"Both Shane and I had only learned to paddle whitewater a month prior to this trip and it definitely took all our skills and strength to navigate these huge, remote glacial rivers," Sampey told ASN. "I have never felt so tiny in my entire life."
Here are four trail rides that have also led to similar "goosebump moments" for Sampey:
Go With the Flow: Seward, AK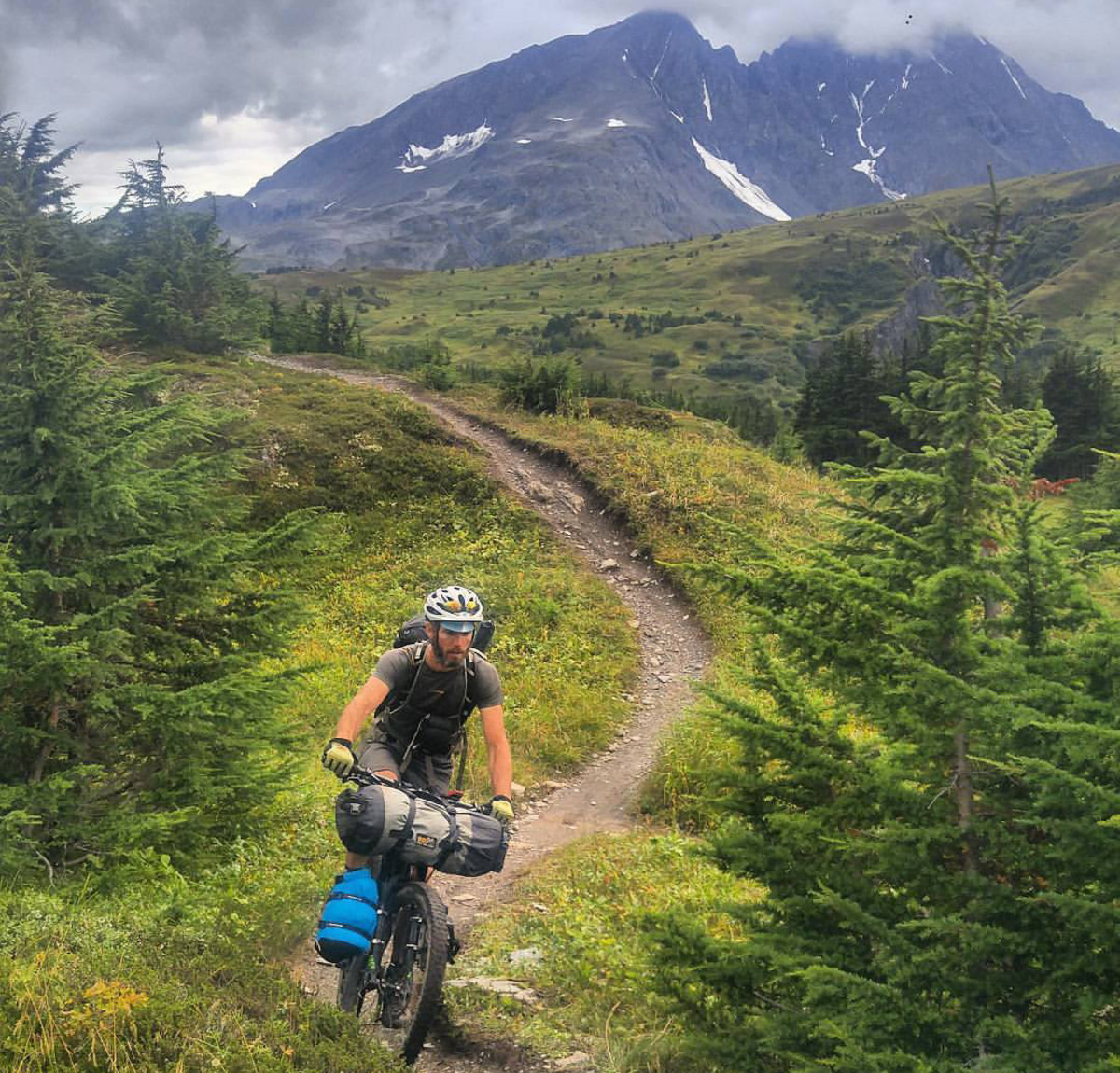 There are three ways to do Lost Lake to Primrose Trail in Chugach National Forest: a very long out-and-back (16 miles one way), a shuttle ride, or a loop including pavement. You can ride right out of Seward, which is on the lower east side of the Kenai Peninsula, for about 3 miles to access the beginning of the Lost Lake Trail.
Settle in for a long, but beautiful and moderate 6-mile climb to the top of the ridgeline, where on a clear day you will get unbelievable views. Roll along for about 4 miles through alpine tundra, and keep your eyes peeled for moose and both grizzly and black bear playing in the ponds. Then, open up your suspension for your reward: a 6-mile ripping-fast descent through alpine tundra, down into the deep forest, and ending at a campground and lake.
"I did this ride during the bikepacking/packrafting expedition, so my mountain bike was loaded down with 70 pounds of gear for our 16-day expedition — and this trail was still a joy to ride," she says. "I'd love to return with an unloaded bike and feel a little lighter on the climb and more playful on the descent."
Challenge Yourself: Flagstaff, AZ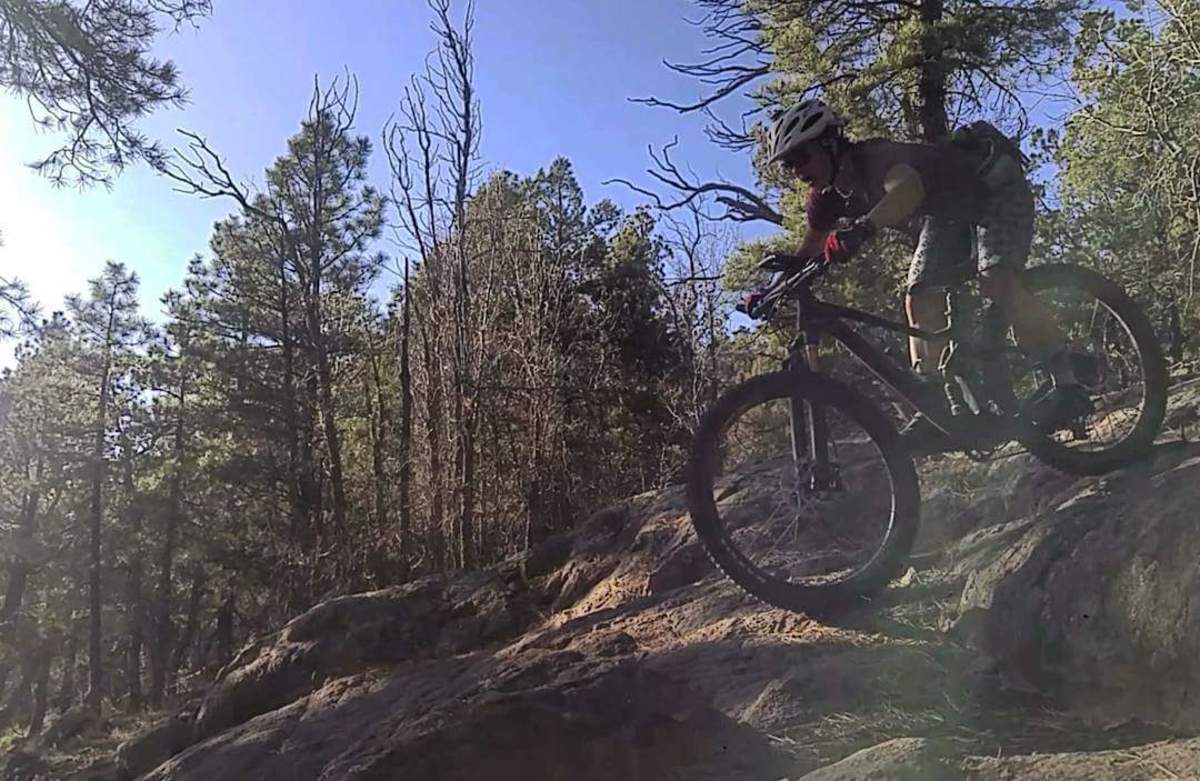 "Humphreys Peak is a hidden gem," Sampey says. "Pine forests, rocky technical terrain, and loamy trails are the hallmark of this area. It's basically a cross between Colorado and the Pacific Northwest on a dry day."
Her favorite loop is a technical ride that you can add on to make between a 3- and 5-hour ride. Starting from the "Y" parking area, get on Rocky Ridge Trail for a challenging but fun warm-up to Elden Lookout Road. Climb up the road to great views, before connecting to Sunset Trail on your left.
Get ready for some technical and exposed spots as Sunset contours ridges to an upper parking lot. From there hang a left on FSR 6353 and take it to Little Gnarly Trail, which after grading isn't so gnarly anymore.
Go right, and ride to the top where you'll find the Dry Lakes overlook. Hang a right on Jedi trail back to the same lot. This time, head down the easy, breezy Schultz Creek trail, which will take you all the way back down to where you started.
Tips: Bring your kneepads, prepare for some hike-a-bike, watch out for fire ants and head into town for a post-ride burger and milkshake at Mama Burger.
Prepare to Get Lost: Morrisville, VT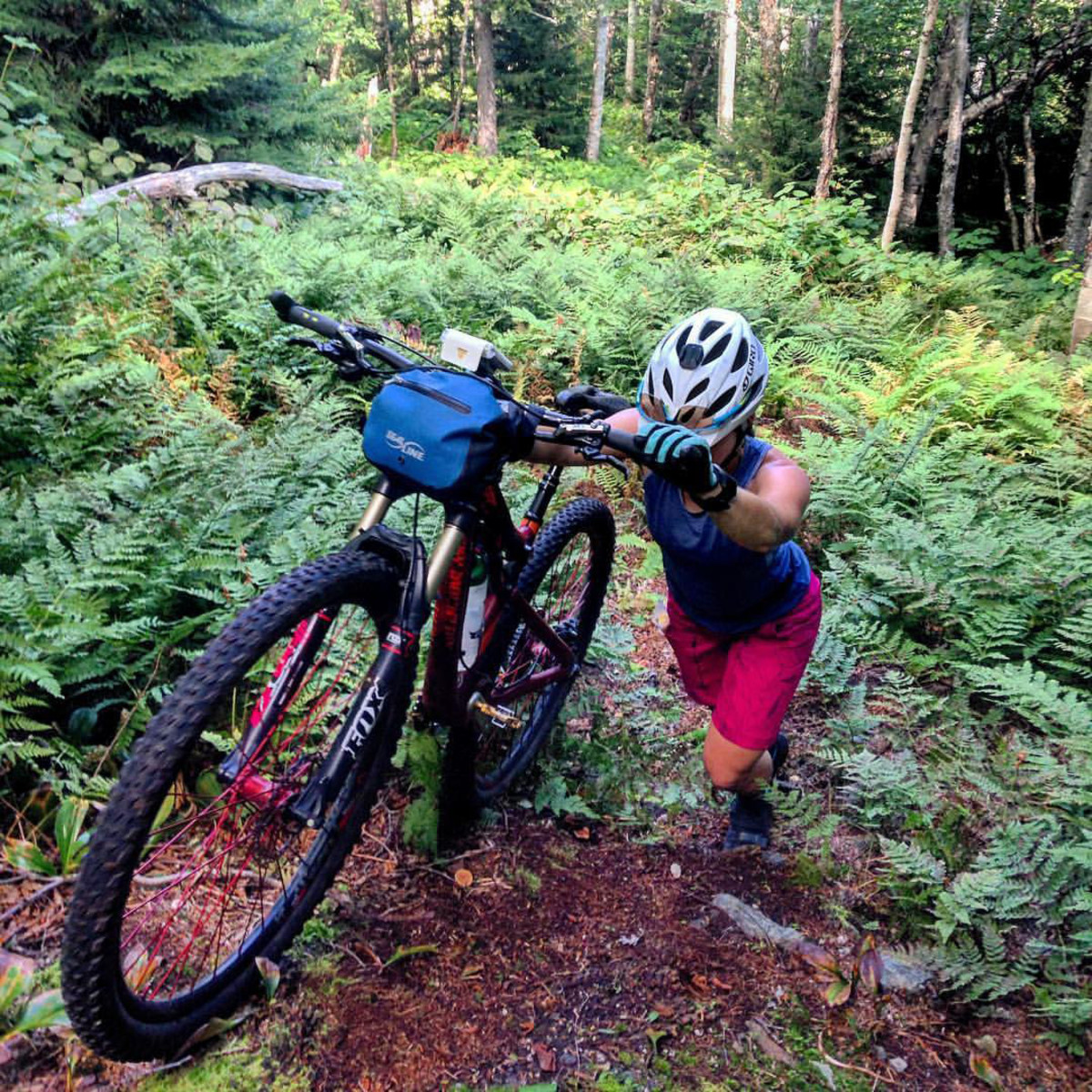 "The trails around here range from buffed out and smooth in the Northeast Kingdom area near East Burke, to more rugged and rocky in the Stowe and Morrisville areas. Aside from the Kingdom Trails Network, there is no one on the trails here," Sampey tells ASN. "But the best part about riding in Vermont is the swimming holes. They are everywhere."
Sampey's personal favorite is the Sterling Valley trail system between Morrisville and Stowe. However, lots of trails are not signed well or aren't even on the map, so she suggests asking a local to show you their loops in exchange for some beers and a blood vow to secrecy.
"There are some great flowy and technical downhill trails off the Sterling Valley system that you have to just stumble onto that I've honestly dubbed as the best sections of trail I've ever ridden in my life," she says.
Tips: Bring your GPS, tons of food, and prepare to get lost and explore.
Earn Your Views: Hood River, OR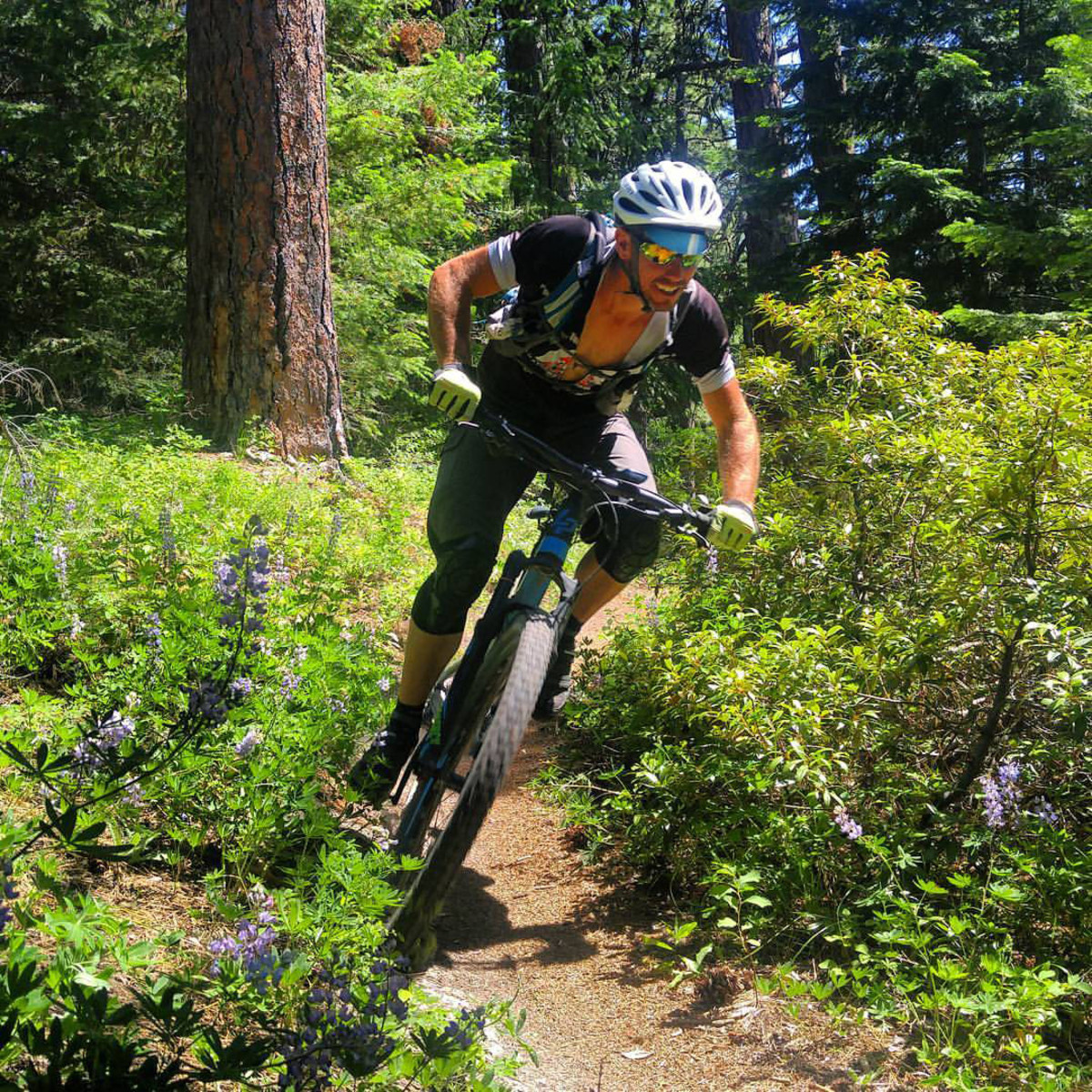 Start on the Oak Ridge Trail, just south of Hood River, past the airport. "This trail climbs 2,000 feet in 2 miles. No kidding. There are 8 million switchbacks and I was definitely walking near the top out of sheer disbelief. Don't give up," Sampey says. "Just keep moving. It's worth the effort."
You will pop out on the Surveyors Ridge Trail. Hang a right. From here it's a 12-mile, rolling ridge ride with plenty of both climbing and descending. "The view of Mt. Hood from here will blow your face off," she says.
At the end of the ridge, hang a right on the Dog River Trail. "Prepare to have your face muscles hurt from grinning," she says. This is a 3,500-foot descent over 6 miles. "This is one of the most fun descents I've ever ridden and it was even sweeter by how well it was earned," she says. Hit the road, hang a right, and roll downhill back to your car.
Tips: Dial in your fuel and eat regularly during this ride, prepare for some creek crossings, and plan to end the day at Hood River's Full Sail Brewery, overlooking the Columbia River.
For access to exclusive gear videos, celebrity interviews, and more, subscribe on YouTube!