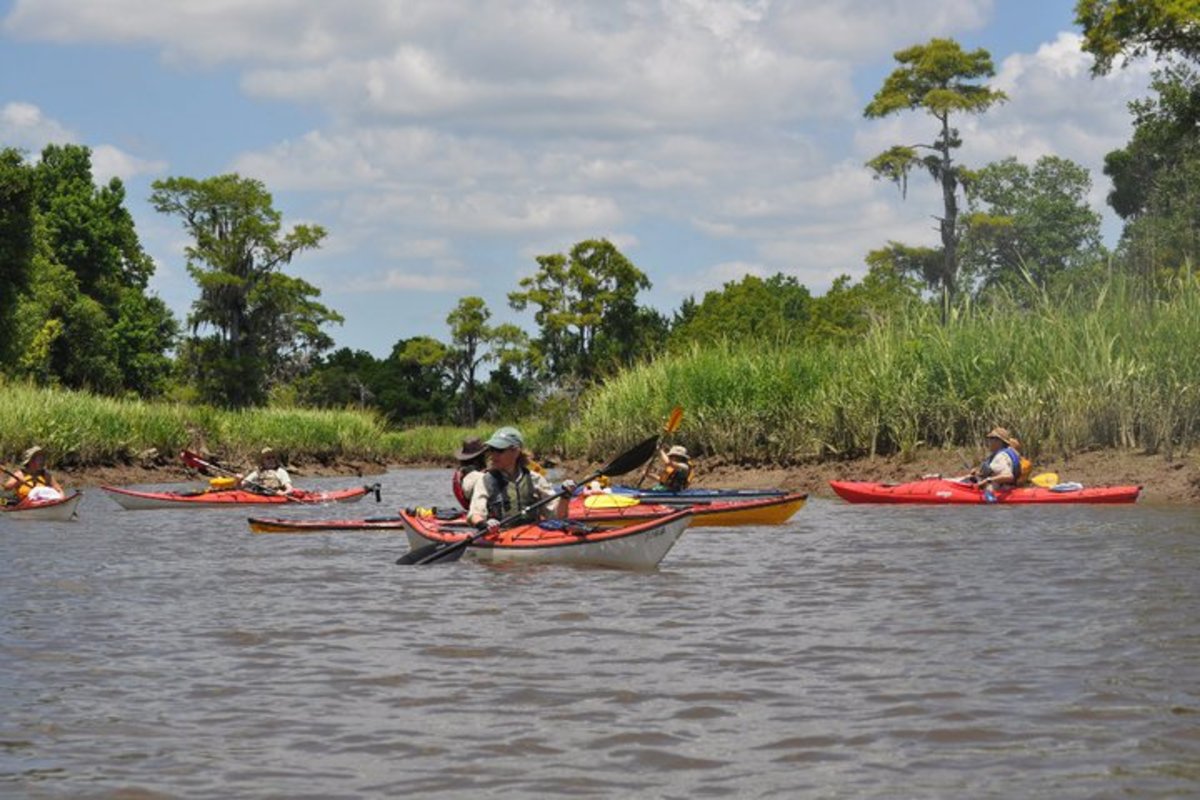 By Katy McKy
Due to the tannins pulled from plants in adjoining swamps, South Carolina's Waccamaw River is stained. By morning, it seems as if you're paddling coffee and yes–a coffee-colored river is the perfect way to begin a day. As the sun rises higher, you transition to tea time and will find yourself floating along a river of shimmering English Breakfast.
If you're looking for a fusion of flora, fauna, beauty, and history, the Waccamaw's your river trail.
Paul Laurent is the lead guide at Black River Outdoors Center in Pawleys Island, SC, which offers Waccamaw tours, and rents canoes and kayaks. Laurent describes, "The upper Waccamaw has beautiful black water that can create a perfect mirror image of the cypress trees and Spanish moss in many of the smaller side creeks and oxbow lakes that wind along the edges of the river. As you paddle south, you pass Sandy Island, which is an amazing longleaf pine and sandhill crane habitat, home to red cockaded woodpeckers and several species of carnivorous plants.  
"Then, you reach the old rice plantations. Until the Civil War, the Waccamaw was home to thousands of acres of rice plantations that used the rich soil and tidal flow of the lower Waccamaw to grow huge quantities of rice and made the plantation owners some of the wealthiest men in the nation. Today, many of the fields are still there, protected, and slowly being reclaimed by nature."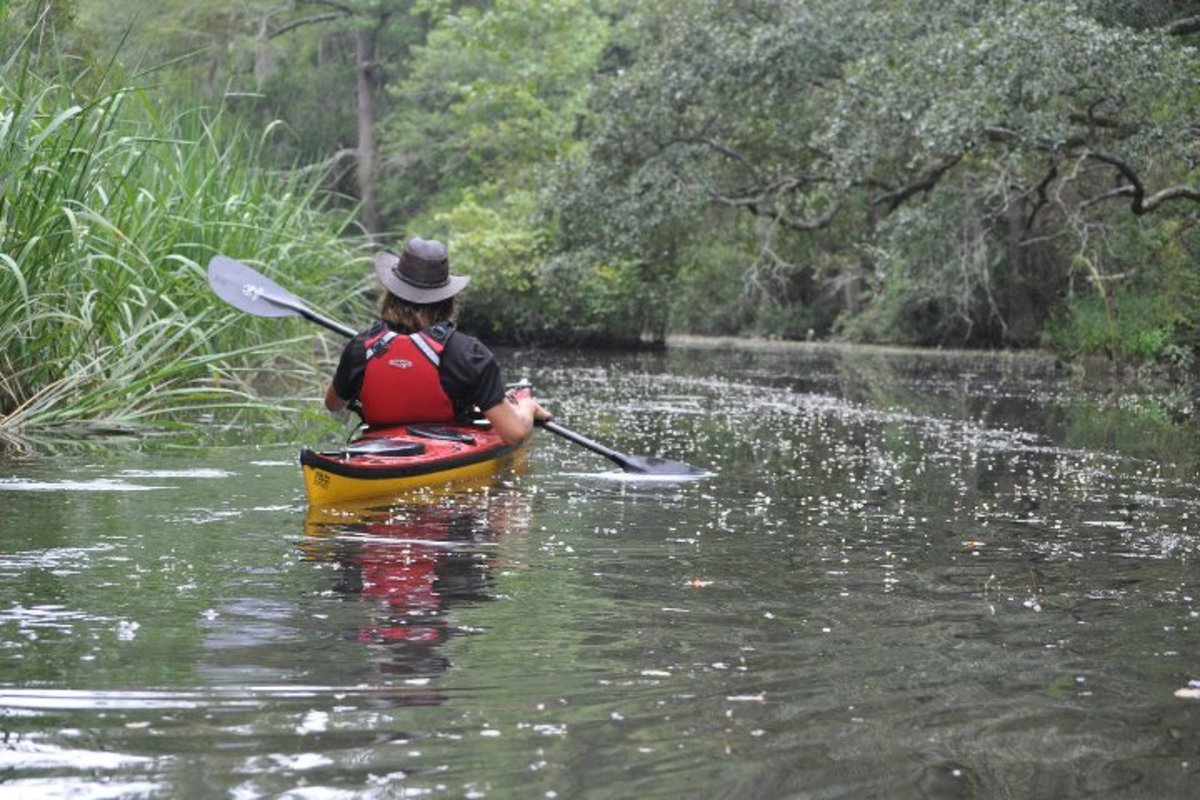 The blue trail of the Waccamaw begins at the Chris Anderson Landing on Highway 9, but with 16 access points over 100 miles, you can tailor your trip.  The stretch begins with leisurely slack water paddling on an oxbow lake, extends to a stretch of beguiling meanders, and finales in its wide, tidal ending. If you're a novice or have youngins aboard, consider Cox Ferry Lake, a placid oxbow. A sweet 16-mile paddle is from Chris Anderson Landing on Highway 9 to Red Bluff, doling up lots of sandy shoreline for lunchtime.
Because much of the trail lies within the Waccamaw National Wildlife Refuge, you'll have no sense of your proximity to the boardwalk, roller coasters, Ferris wheel, three water parks, and condos of nearby Myrtle Beach. But if you're looking for a trip with both back- and front-country options, the Waccamaw is it. You can enjoy the quiet pleasures of wilderness in the morning, and the wild 100-foot free fall of an amusement park thrill ride in the evening.
If you prefer wildlife to wild life, the sweet peace of the Waccamaw River stands on its own for a trip. The nearness of all that busyness will be an illusion as you paddle by ospreys nesting on day markers and witness blue herons spearing their finned lunch.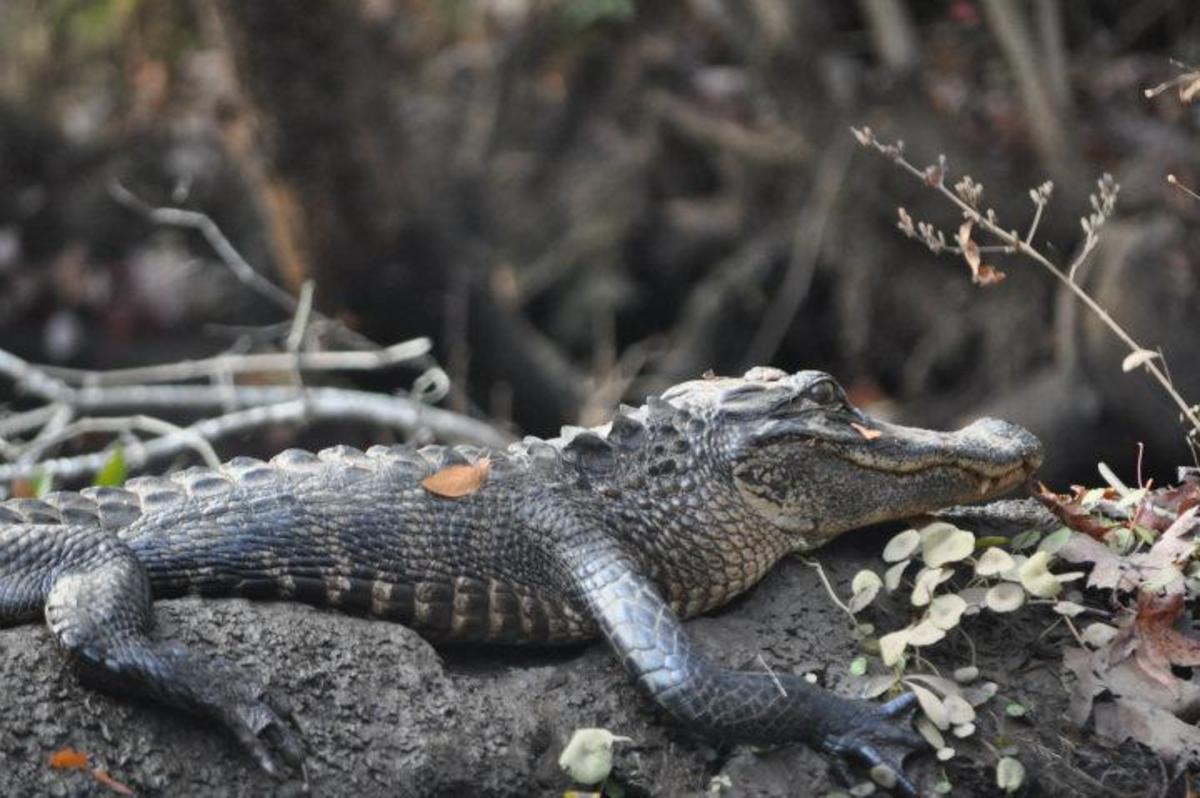 Fishing is also an option for paddlers. You may plumb the water for colorfully named fish like the Redbreast sunfish, Warmouth, Pumpkinseed, and Chain pickerel. You won't be the only fisher; alligators and otters are also fishing, as are egrets.
In addition to the fun-to-say Waccamaw, there's the Great Pee Dee River and the Little Pee Dee River, which join the Waccamaw to form a long and wide tidal estuary. Whereas canoes and kayaks command the upper river, the estuary bustles with cheery, sometimes beer-y motorized traffic, but the old plantation homes overlooking sandy beaches are worth a look.
Conway, South Carolina, which is right before the Waccamaw National Wildlife Refuge begins, is a great place to stretch your legs along its Riverwalk. It's got excellent eateries, such as the Rivertown Bistro, which is only two blocks off the river and serves saucy, spicy Cajun shrimp and buttery pound cake mounded with strawberry cheesecake ice cream. Or head to the Trestle, the locals' favorite place for sausage and grits.
If you want a longer paddle, camping permits can be secured from the folks at the Waccamaw National Wildlife Refuge, but local guide Paul Laurent, of Black River Outdoors, suggests base camping and day trips.
Laurent notes, "The upper Waccamaw has lots of camping spots in the Waccamaw Heritage Reserve, but as you enter the Waccamaw National Wildlife Refuge, there are a lot fewer camping sites and they require a permit. Sandy Island does not allow camping, and south of there, there are very few camping spots at all, but lots of beautiful swamps and marshes that flood every high tide. Because of the tidal nature of the river and the number of creeks, lakes, and other features, day trips are very easy and often can make loops, rather than out-and-back trips."
Explore the coffee, tea and history of the Waccamaw on your own or with a guide. Black River Outdoors Center in Pawleys Island, SC and J & L Kayak Ecoventures in North Myrtle Beach offer guided tours and rentals.
— Check out more TRAVEL ideas from Canoe & Kayak
The article was originally published on Canoe & Kayak
For access to exclusive gear videos, celebrity interviews, and more, subscribe on YouTube!